Tuesday Ten: Our Favorite Valentine's Day Sips & Sweets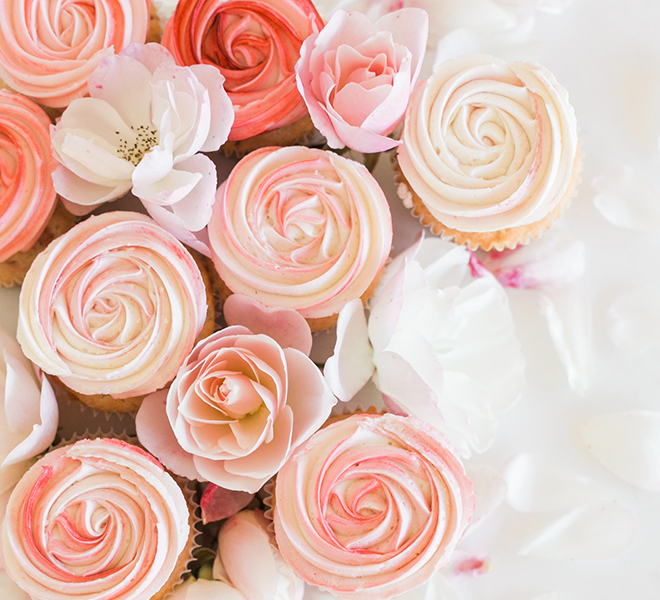 One of the best parts of Valentine's Day (and really the entire month of February) is all the delicious treats, from delicious rose cupcakes to bubbly rosé cocktails. Over the past few years, we've racked up quite the collection of sweet sips and treats on the blog, and today we'll be sharing a few of our favorites, perfect for bringing to a Valentine's Day party or whipping up at home with your significant other. First up, some beautiful marbled marshmallows perfect for a cup of cocoa…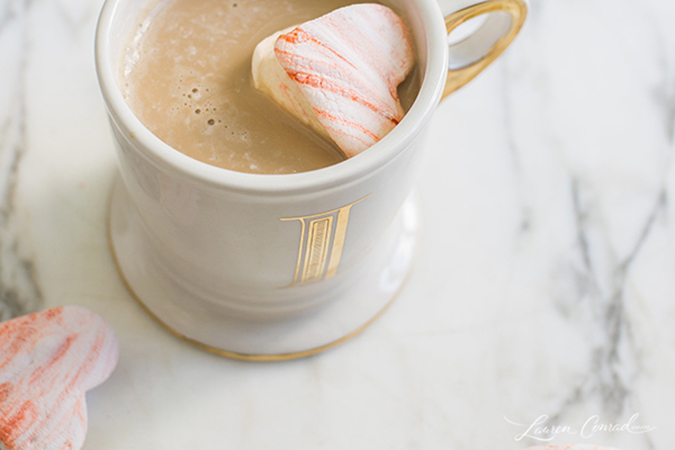 1. Marbled Heart Marshmallows
These extra fluffy marshmallows are perfect for your hot drink of choice (we recommend a big mug of creamy hot chocolate!) and couldn't be easier to make.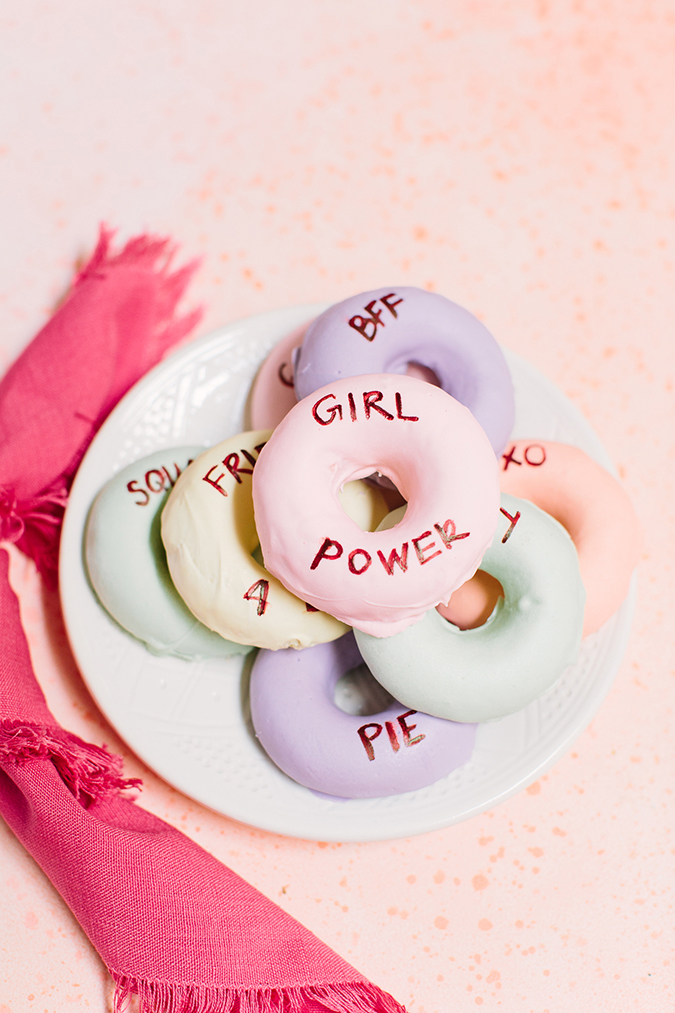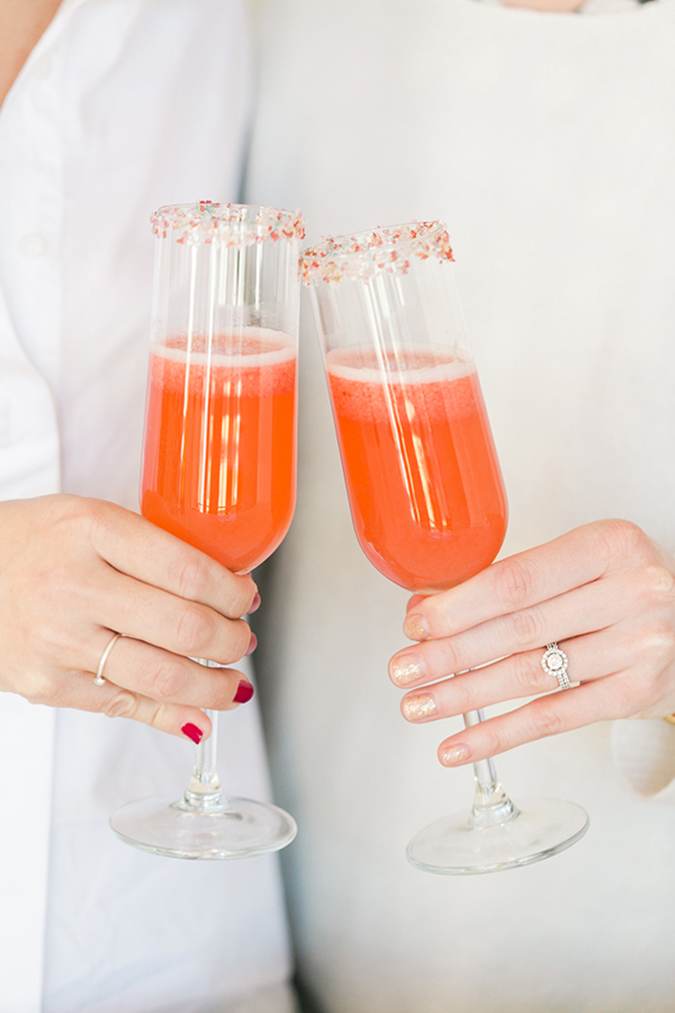 3. Strawberry Rosé Champagne Cocktail
This pretty, bubbly drink is everything we could ever ask for in a Valentine's Day cocktail. With sweetness from the pureed strawberries and sugared rim, it's the perfect way to end a day full of love.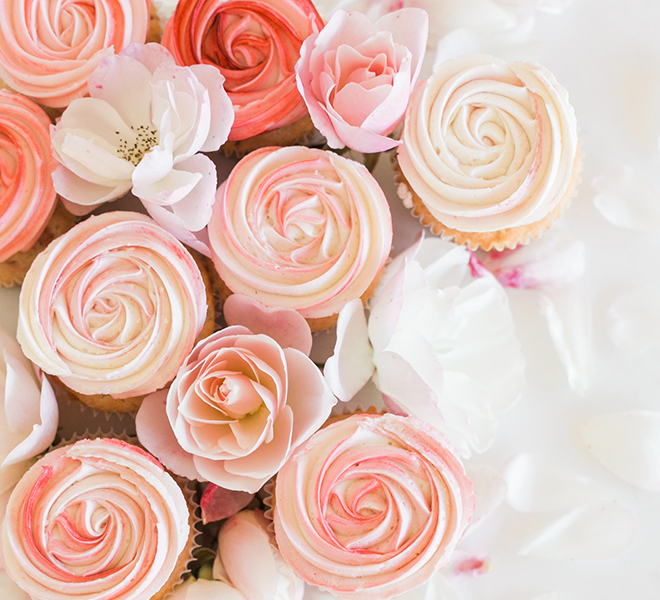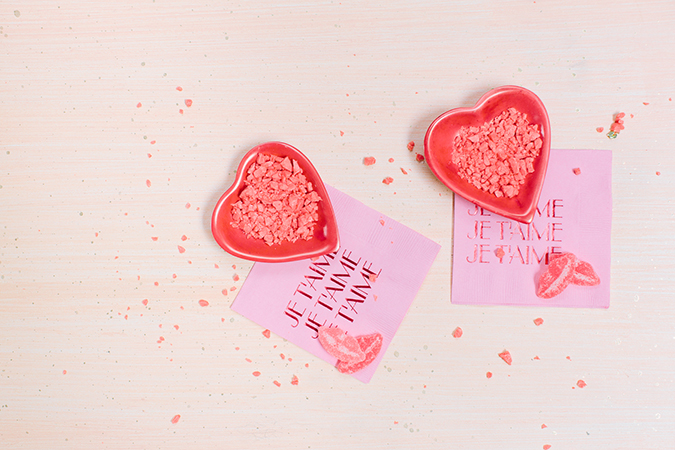 4. Homemade Sour Strawberry Pop Rocks
These sweet and sour pop rocks are just as good as the ones you remember from childhood…only this time without the corn syrup and artificial flavoring.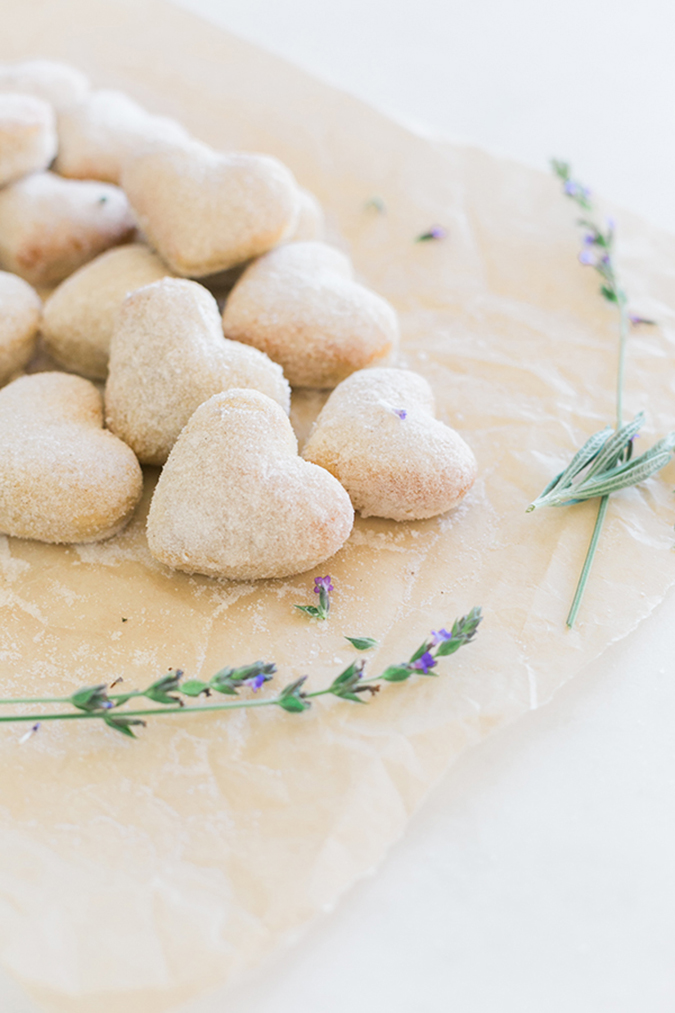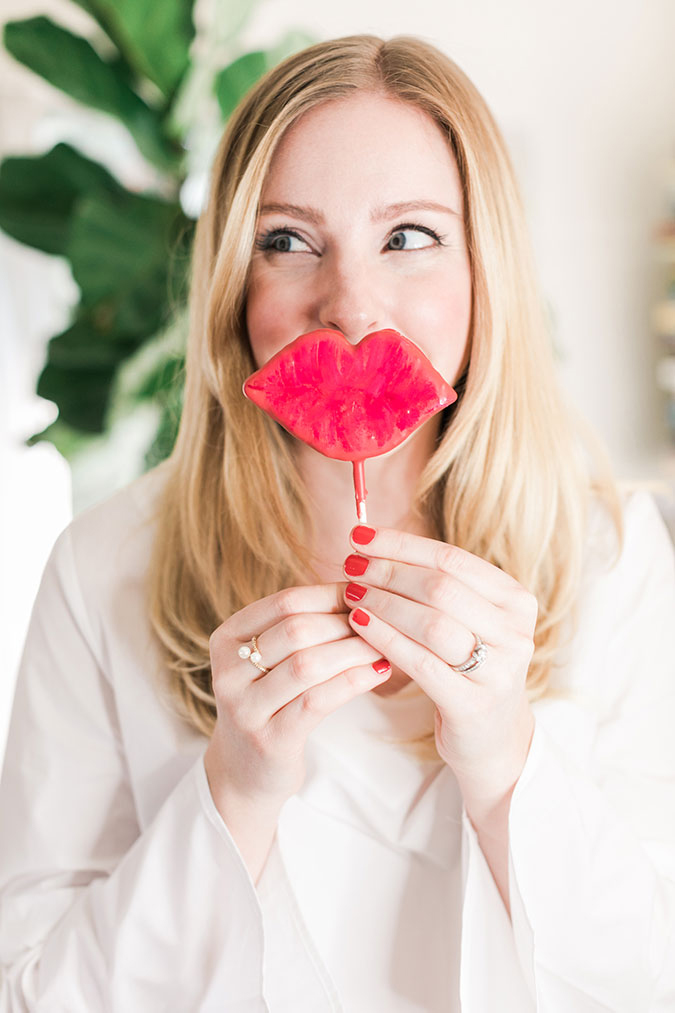 7. Kissable Cake Pops
These sweet cake pops are the perfect addition to your Valentine's Day soiree—pucker up!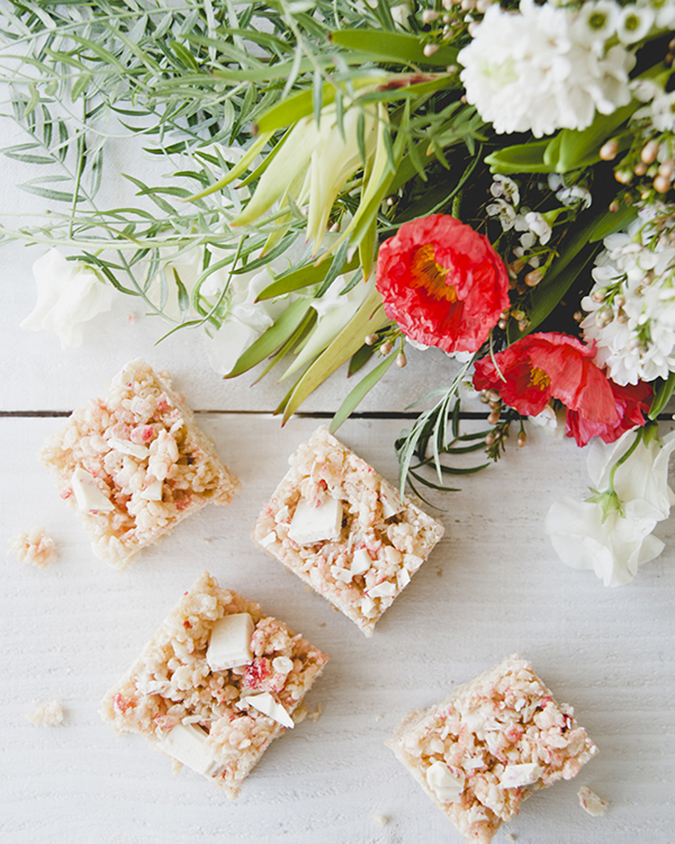 8. Candy Bar Inspired Treats
What's better than one Valentine's sweet treat? How about three treats with candy bars as the main ingredient? Sign. Us. Up.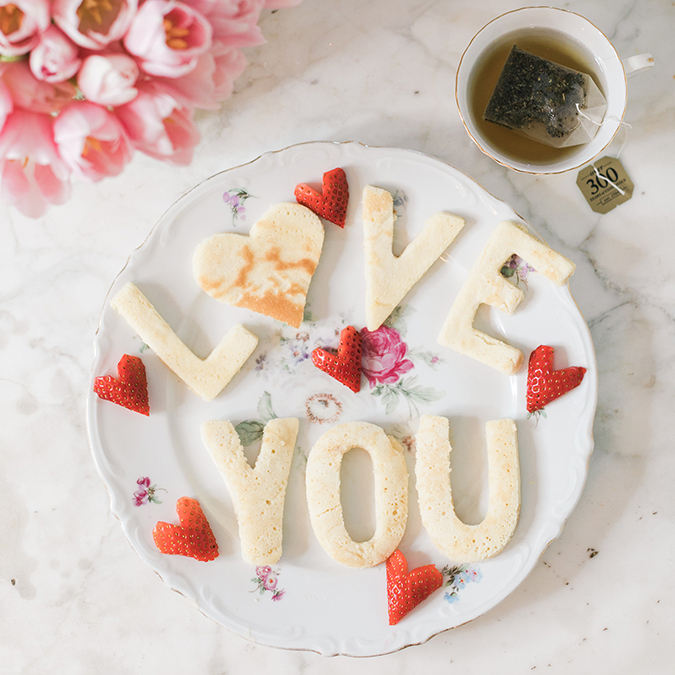 9. Love Letter Pancakes
Sometimes the best Valentine's Day traditions are the simplest, and these pretty pancakes are just that. Start your significant other's day off with a sweet breakfast in bed.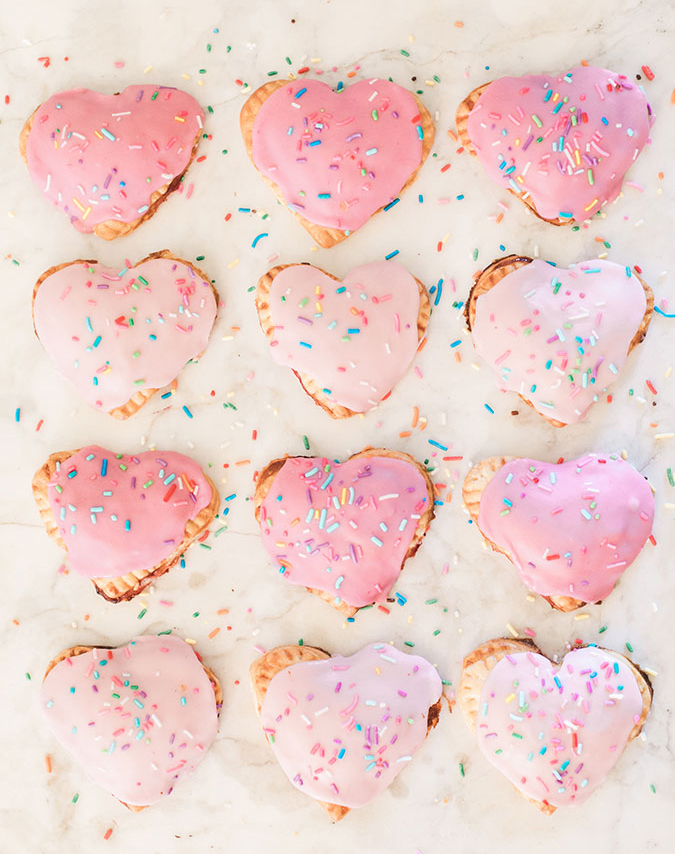 10. Homemade Heart Pop Tarts
If you loved Pop Tarts as a kid, you'll want to whip up this easy homemade version just in time for Cupid Day. They might even be (dare we say it?) better than the original.
Which treat are you most excited to eat?
Affiliate links may have been used in this post.