Recipe Box: Rose Cupcakes and White Chocolate Dipped Berries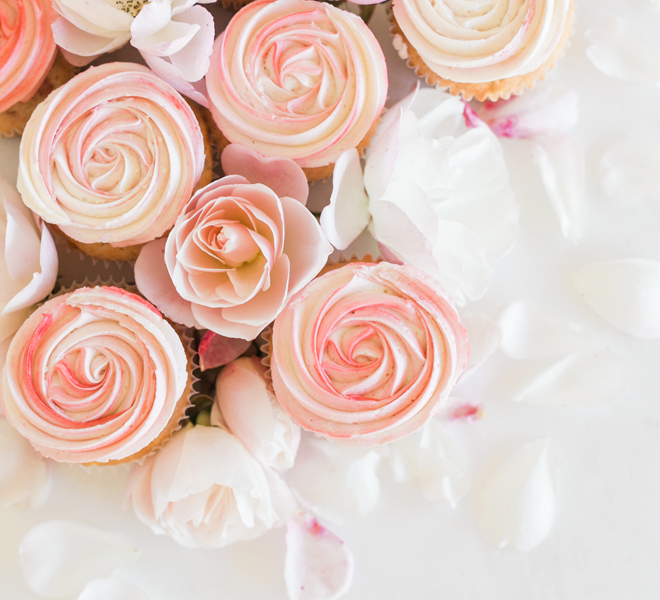 All of you know by now that I absolutely love to bake. I usually have to hold myself back because it can be pretty dangerous to have multiple
pies
or dozens of
cookies
around the house with only William and I to eat them. Because as delicious as it might be, eating dessert for three meals a day isn't exactly the most nutritious
diet plan
, now is it?
But whenever a holiday rolls around and I have an excuse to share my homemade baked goods with others, I like to go all out. With February 14th just around the corner, I asked my friend and professional baker Lauren Lowstan to give me a few of her favorite Valentine's Day recipes to try. Lauren is one talented lady, and she gave me quite a few recipes that I fell in love with. Today I am sharing two of my very favorites, Strawberries & Cream Rose Cupcakes and White Chocolate Dipped Berries. Check them out below, and then stay tuned for even more Valentine's Day treats coming to the blog next week!
Strawberries & Cream Rose Cupcakes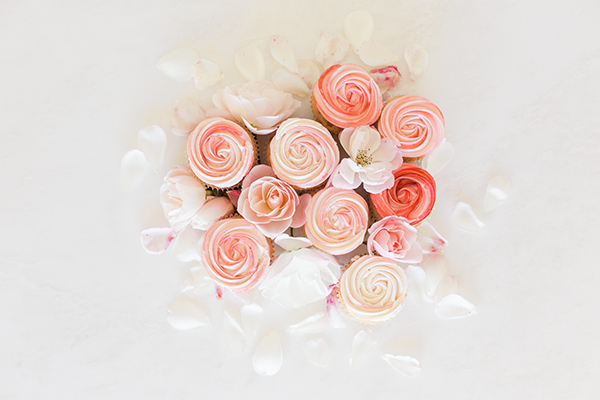 These cupcakes have to be the most beautiful sweets we've ever made for the site. I had such a fun time styling the rose cupcakes with real roses. From the top you can hardly tell which roses are made of frosting and which ones are real! And they tasted just as delicious as they look…
Ingredients:
1 recipe favorite vanilla cupcakes
1 cup strawberry jam
favorite vanilla buttercream frosting recipe
different shades of gel food coloring (dark pink, light pink, purple)
piping bags
star piping tip
small paintbrush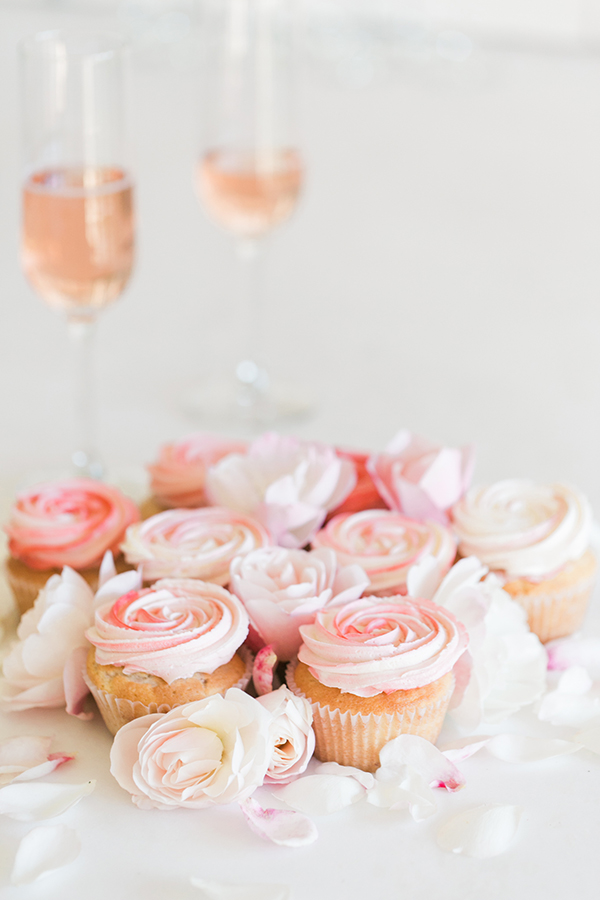 Instructions:
Before adding your cupcake batter to the prepared cupcake pan, add in one cup of the strawberry jam to your vanilla cupcake batter. Lightly stir about three times—just enough to have a nice swirl pattern in your batter. Using an ice cream scoop, scoop the cupcake batter into you cupcake pan lined with paper liners.
Bake according to the instructions in your recipe. Let the cupcakes cool completely before frosting. If you're in a rush you can pop them in the freezer or fridge for a few minutes until cooled.
Take a piping bag lined with a star piping tip, and fold it inside out, holding it at the piping tip. With a small paintbrush, paint a vertical line from top to bottom of the bag with gel food coloring. Make another line using the same method, but use a different color food coloring. Add your buttercream to the piping bag and fill the bag about halfway. Turn the bag right side out. To frost the cupcakes in the shape of a rose, you can follow this tutorial that we posted a little while back.
To get a nice variation of rose colors, use multiple color pairings. Each time you want to do a new color pairing, you must use a new piping bag, or else your buttercream will turn into one big color, instead of a nice swirl pattern.
White Chocolate Dipped Berries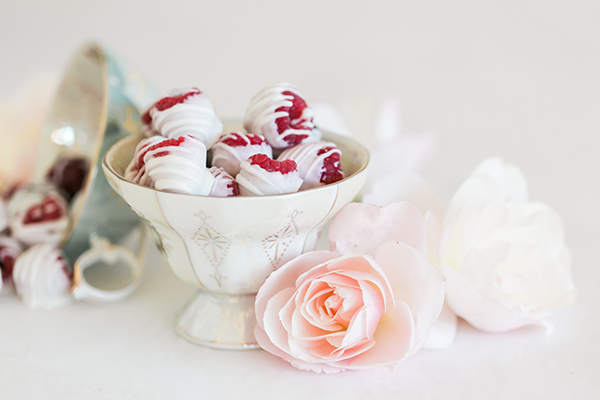 I wanted a twist on classic chocolate covered strawberries, so I asked Lauren Lowstan to teach me her tricks for dipping other kinds of berries into white chocolate. I personally love the raspberries and blackberries as opposed to strawberries because they are perfectly bite-sized. When we were making these, I also joked that I could eat as many as I wanted because they were practically a health food… at least, compared to a lot of the desserts I like to make!
Ingredients:
1 container raspberries*
1 container blackberries* (or berry of choice)
6 oz. white melting chocolate
2 oz. dark melting chocolate (optional)
gel food coloring
parchment paper
*It's best to buy organic berries for this recipe because you do not wash your berries beforehand (unless using strawberries). You do not want the berries to soak up any extra liquid before dipping into the chocolate.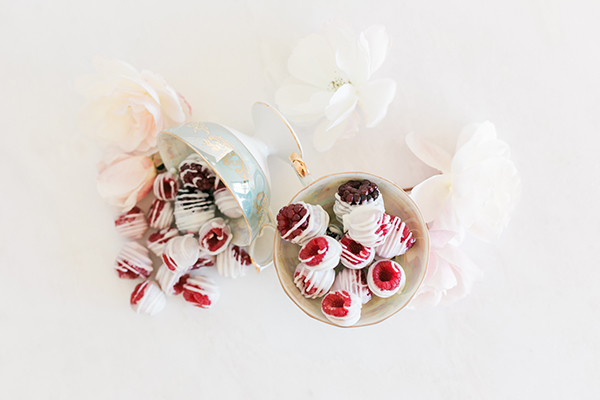 Instructions:
In a glass bowl, melt the white chocolate in the microwave in 30 second intervals, stirring between each time.
If using dark chocolate as well, melt just like the white chocolate, until melted and smooth.
Separate white chocolate into three glass bowls and color each with preferred gel food coloring. A little goes a long way with gel food coloring, so use a toothpick to add color to each bowl. Add a little bit more food coloring to the second and third bowl so you can get an ombré effect with your white chocolate.
Taking one berry at a time, gently dip three-fourths of each berry into the chocolate. Place onto a parchment lined baking sheet and leave to dry completely. Repeat until all berries are dipped in chocolate.
Are you going to give these recipes a try?
Let me know which one you are going to make first!
XO Lauren