Inspired Idea: Love Letter Pancakes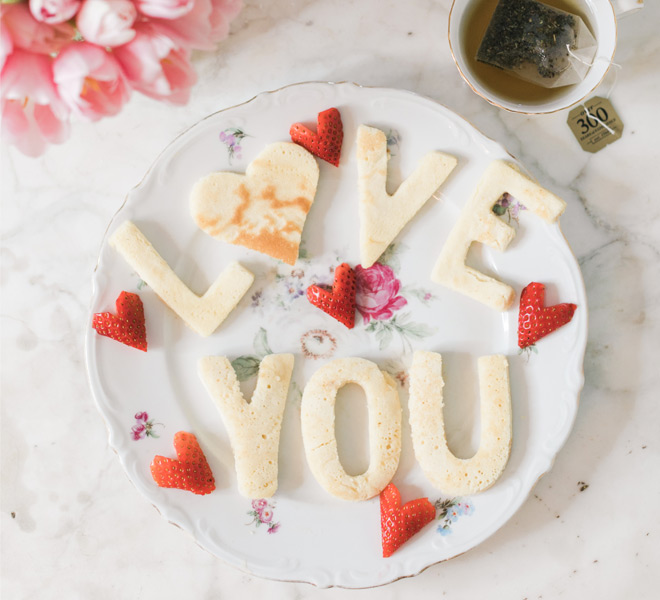 If you're looking for a way to spoil your special someone this Valentine's Day, cooking an elaborate, multicourse meal is definitely one way to go. But for those of you who might not love to cook or struggle with complicated recipes, I wanted to share an easy yet adorable breakfast idea you can whip up instead. To make these Love Letter Pancakes, I simply used a set of alphabet cookie cutters to carve out a sweet message. The easiest way to make them is to cook your pancakes first and then cut the letters out of the fully cooked pancakes. (If you try pouring batter directly into a cookie cutter on the griddle, your edges won't be as smooth.) You can make your pancake batter from scratch if you have a recipe you love, but boxed pancake mix works just as well.
For an extra special touch, I garnished my plate of pancakes with strawberry hearts. The trick to making your own strawberry hearts is to look for strawberries with naturally pointy bottoms. Then you just halve them and then use a knife to carve out the top of the heart shape.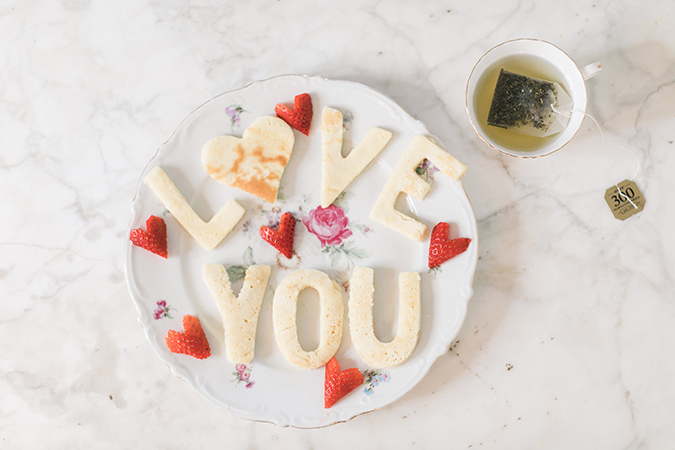 You don't have to limit yourself to the "Love You" message that I chose. Some other ideas are carving out a monogram, writing "XOXO," or using this same concept for a birthday or other holiday. Or, if you have little ones, you could use cookie cutters to carve breakfast into all sorts of fun shapes and words. (What a fun way to learn to spell!)


Are you going to give this idea a try?