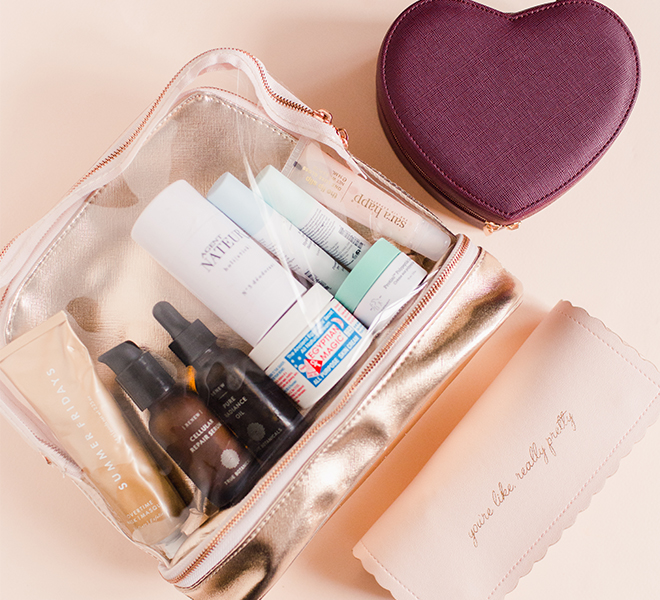 Now that our editor-in-chief has prepped your wardrobe for holiday travel in this post, today we're focusing on the essentials. With the anticipation of the trip ahead, packing your bags should be fun, right? Somehow our luggage always ends up looking a heated game of Tetris and we're often left feeling frazzled and unorganized. In an effort to keep things neat and tidy, we're sharing one of our biggest travel secrets: the art of the perfectly packed travel bag. From toiletries to tech cords, keep scrolling for our stress-free packing tips…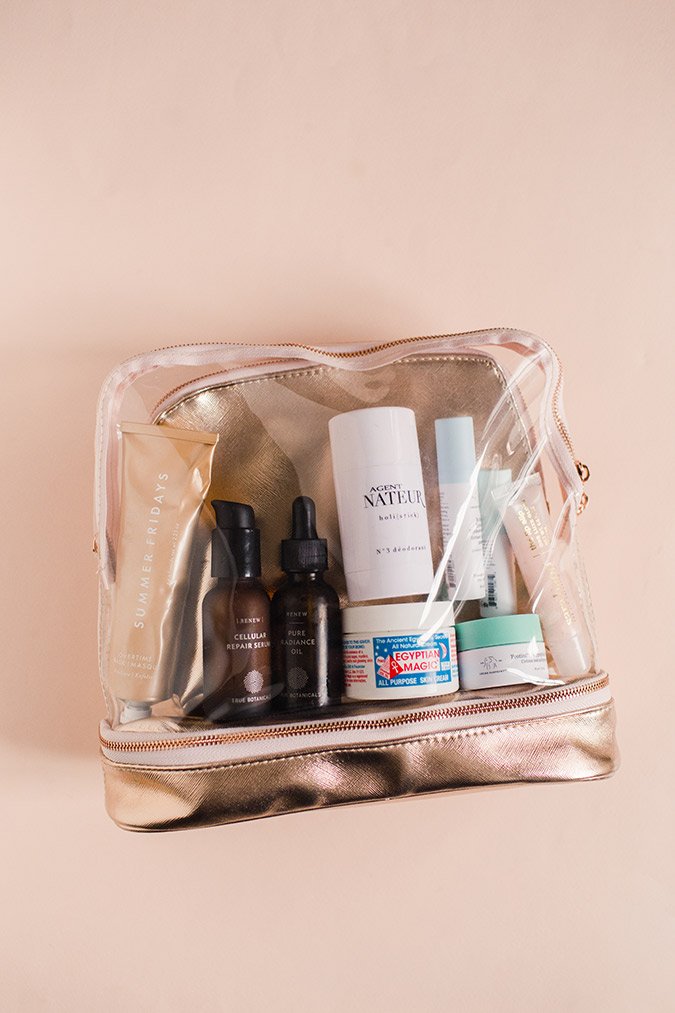 First order of business: your bathroom necessities. Gone are the days of placing everything in plastic bags (hello wasteful eye sore!). Simply place all of your toiletries in a clear pouch like this one from Lauren's Kohl's collection and viola! Packing in style. With multiple zippered compartments, you can store everything from moisturizer to hair clips in a cinch. Did we mention these travel bags make excellent gifts for the travel bug in your life? Cause they do…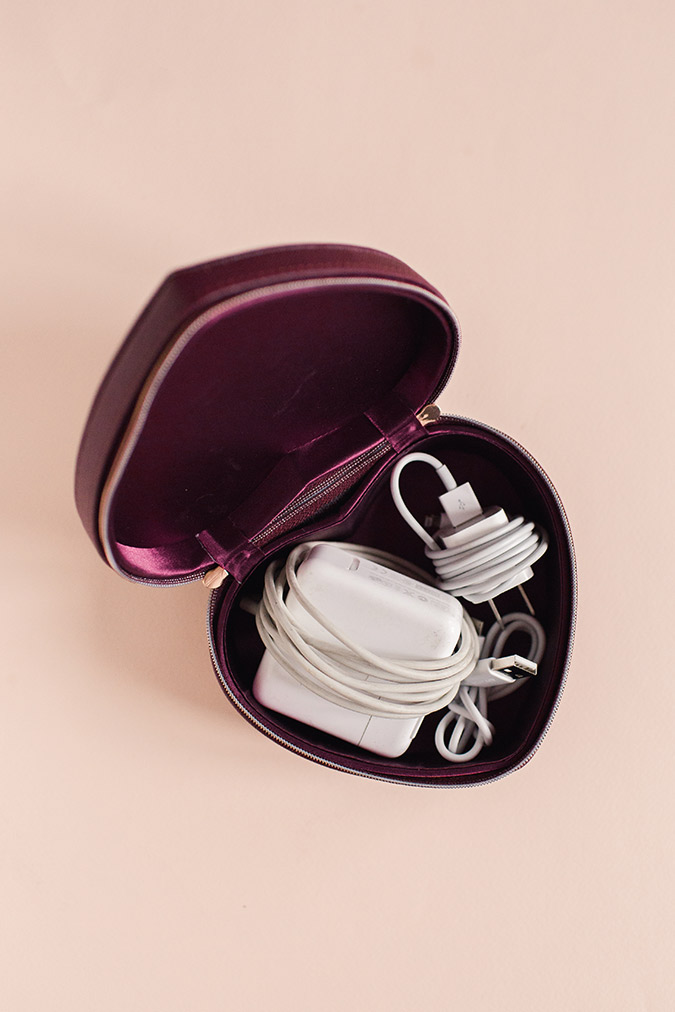 We can't think of a better, mess-free way to store our gadgets than this! Keep your cords untangled and easy to find by placing them into an LC Lauren Conrad jewelry case. There's nothing we love more than a travel organizer that serves dual purposes like this heart-shaped one.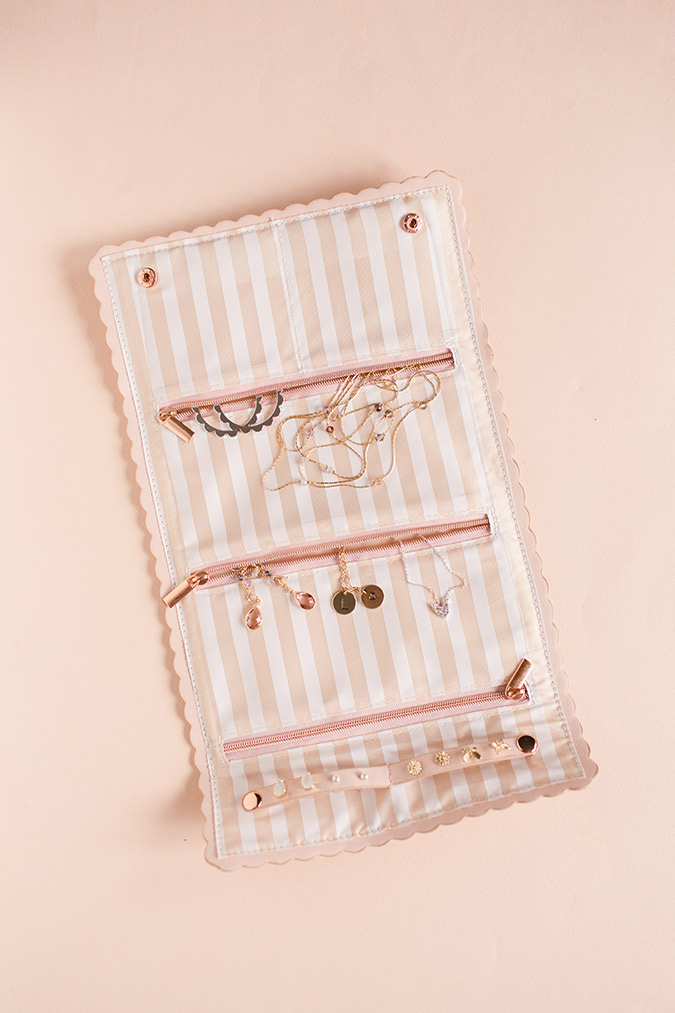 Tangled necklaces? Missing earrings? It's time to kiss those messy days goodbye. This jewelry roll is the perfect way to store your bits and baubles and everything in between. Once it's rolled up, this little pouch will fit in the tiniest of spaces in your luggage. Space saving storage that's cute to boot, now that sounds like a win win to us.

For even more useful travel hacks, be sure to check out these posts:
Do you have any packing tips or tricks?
We'd love to hear them in the comments below!

Affiliate links may have been used in this post.