Style Guide: Airport Outfit Hacks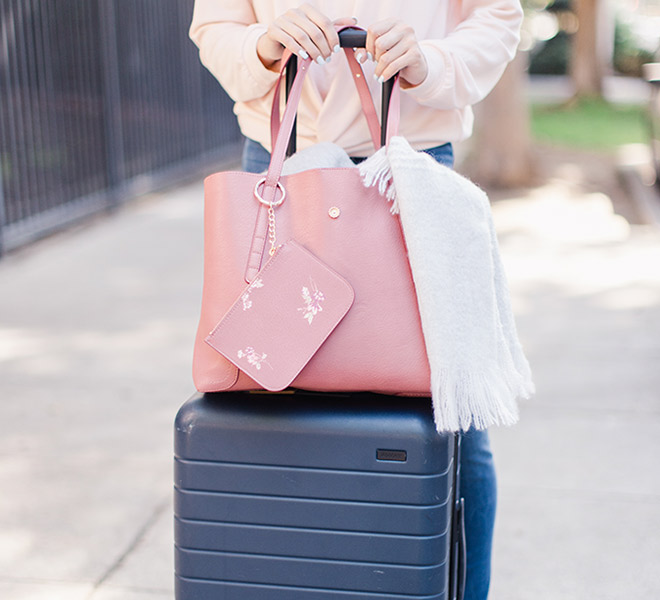 The holiday season is best spent with friends and family, and that for many people that means packing your bags and racking up frequent flyer miles. Luckily my family is mostly local, but I'm not a stranger to my local airport and have nailed down an outfit formula that has always gotten me from A to B. After all, there's nothing worse than being too hot or too cold, or let's face it, too uncomfortable while sitting for hours on an airplane. To help alleviate any extra travel anxiety, today I'm sharing a few ways to plan your next airport outfit that will have you boarding in comfort and style. Keep scrolling for my favorite airport outfit ideas for this festive (and chilly!) time of year…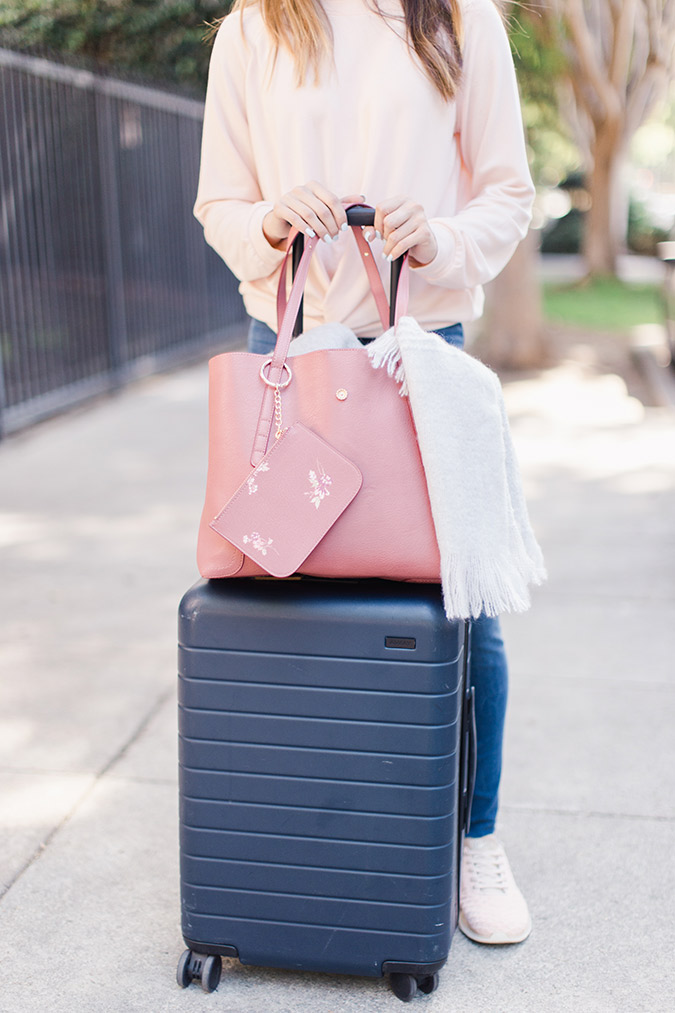 One thing you'll never regret? Wearing comfy clothes while you travel. Whether you're on an airplane, in a car, or riding on a train, nothing beats a cozy sweater and stretchy leggings. My go-to airport outfits usually include a sweatshirt like this one, my favorite pair of LC Lauren Conrad jeggings, and breathable sneakers. That way you still look completely put together without feeling restricted by your wardrobe choices.
Airports and airplanes can be pretty chilly this time of year. Because of that, I always opt for removable layers when I travel. Tie a sweater around your waist just in case you get cold, stuff a scarf in your bag, or carry on bulkier coats that may take up some much-needed space in your luggage. I've found myself using a jacket as a blanket or neck pillow on multiple occasions, ha! If you don't end up needing your layers, that's great too. Better safe than sorry.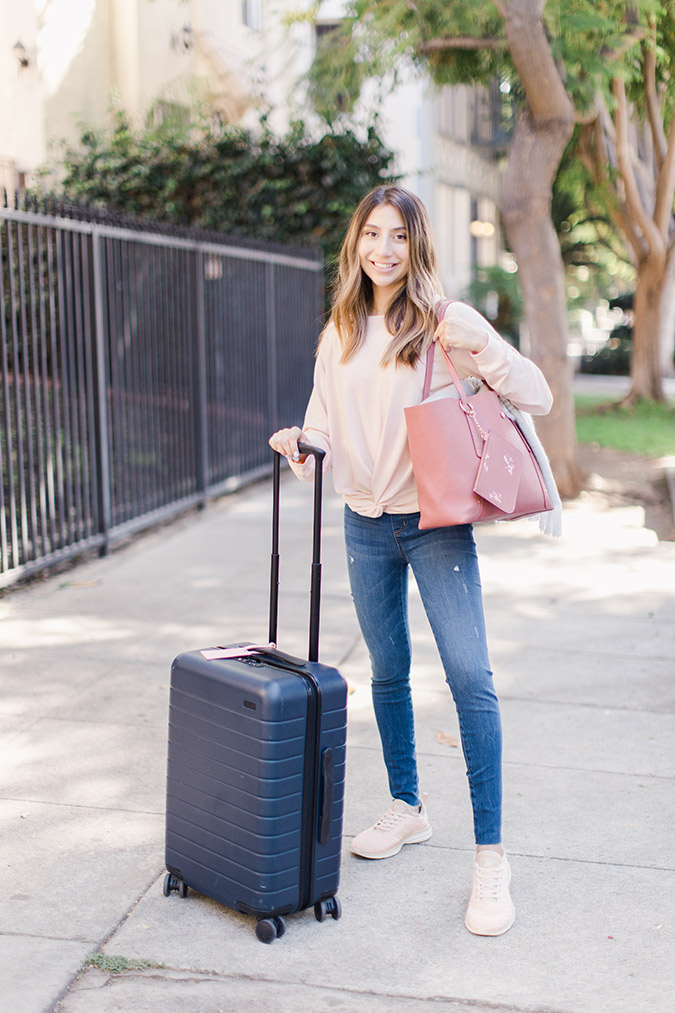 I never travel without an oversized tote bag as my personal item. A regular purse just doesn't cut it, especially for people like me who have a kid in tow. This LC Lauren Conrad tote is big enough to fit all of your necessities (I'm talking headphones, laptop, wallet, you name it!), yet small enough to fit under the seat in front of you. I always pack a purse in my bigger suitcase, but this tote bag is chic enough to wear to your final destination.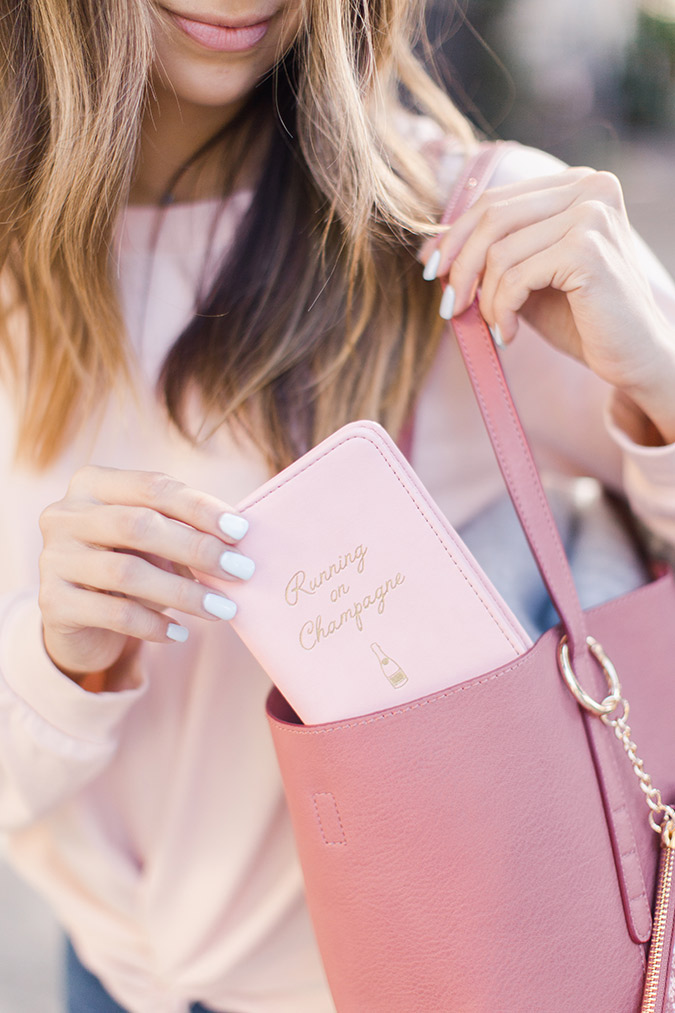 What are some of your foolproof airplane outfit tips?
I'd love to hear how you travel in style in the comments below.

Affiliate links may have been used in this post.