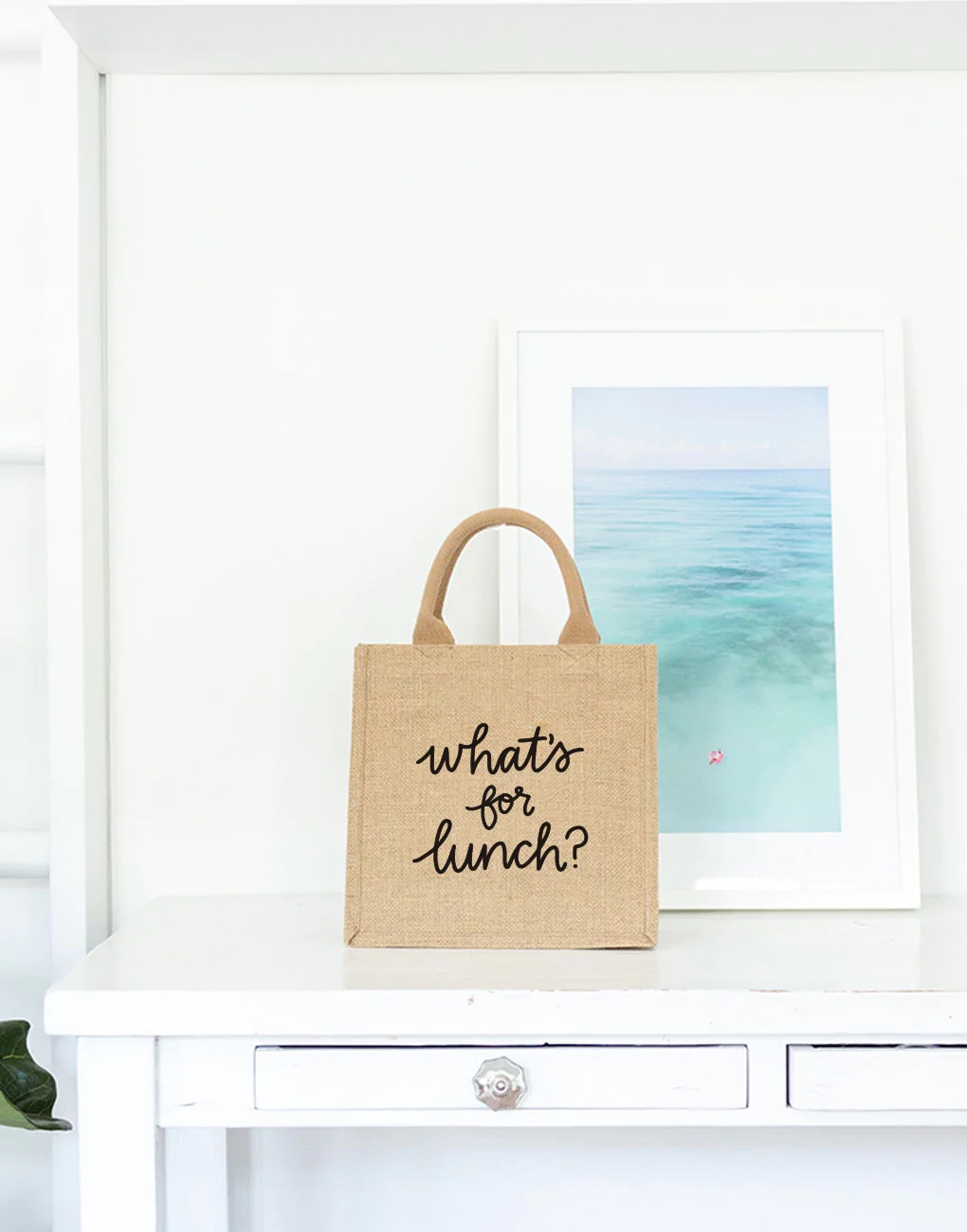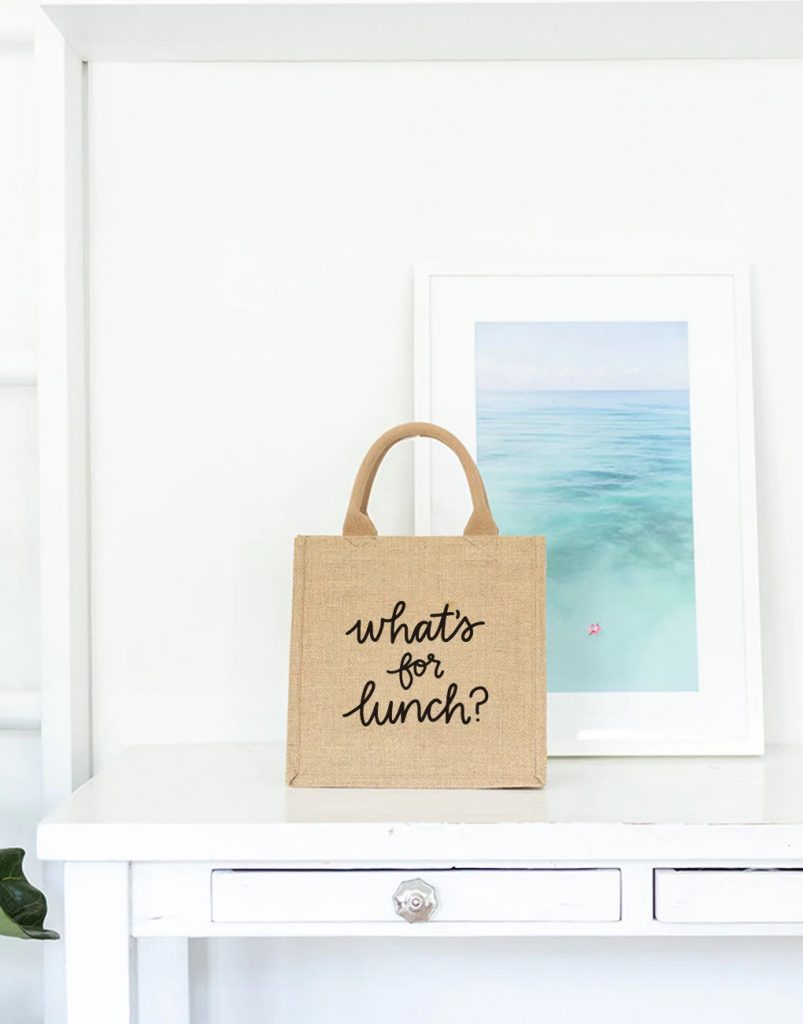 With back-to-school season in full swing I'm back to packing my boys' lunches every morning. For many parents this feels like a total chore, but I've learned to love making school lunch. I have a bento box for each of them, so they're fun to pack. The compartments make things easy and help guide portion size. So what do I usually pack in my kids' lunches, you ask? Luckily, my boys are both big on fruits and veggies, so a typical lunch will include things like cucumbers, carrots, grapes, watermelon, and then turkey or chicken. But if crafting a lunchbox menu doesn't come naturally to you, we're here to help. My team and I put together a free printable list of items you can check off to make packing school lunch a breeze. Follow the formula of packing 1 main + 1 fruit + 1 veggie + 1 snack food + 1 treat (optional), and you'll be good to go. Check it out below!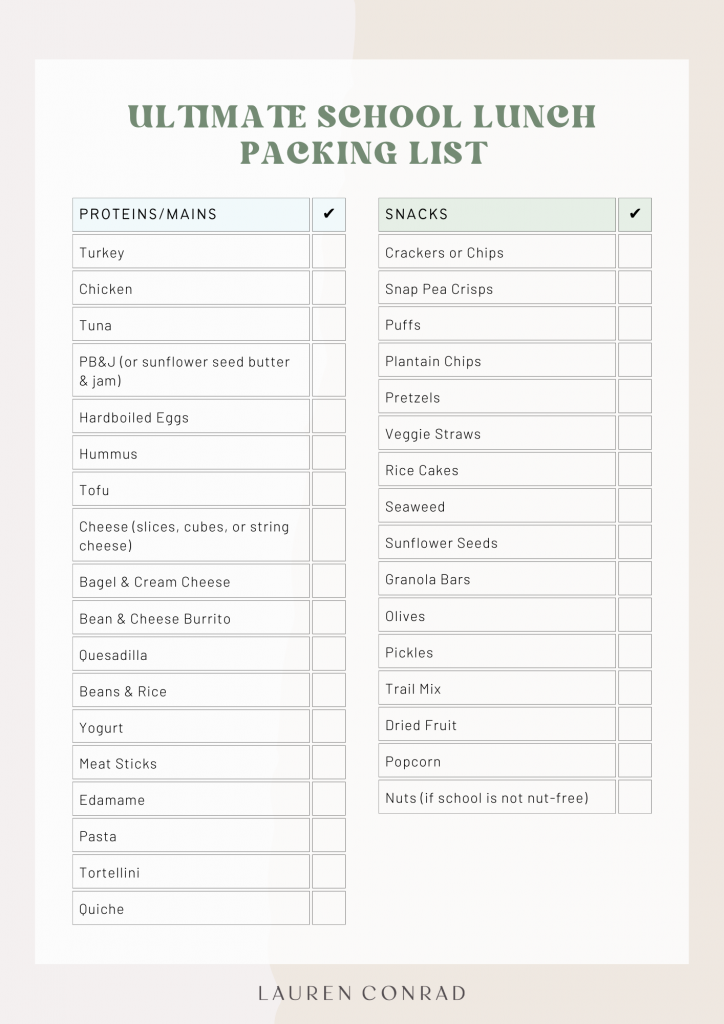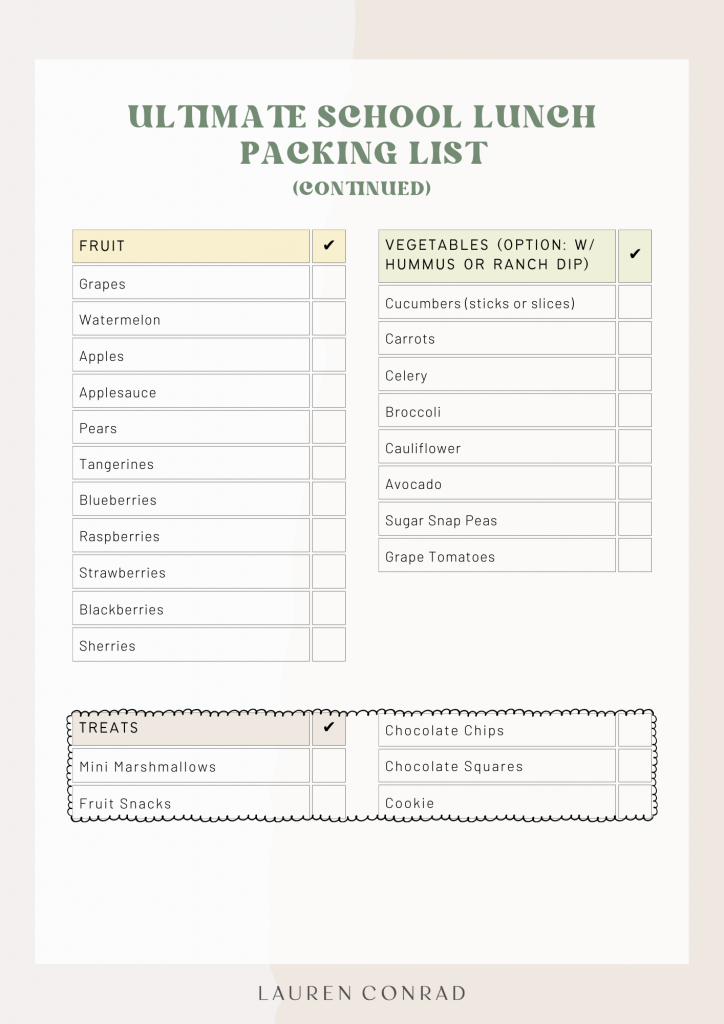 The Ultimate School Lunch Packing List
Turkey
Chicken
Tuna
PB&J (or sunflower seed butter & jam)
Hardboiled eggs
Hummus
Tofu
Cheese (slices, cubes, or string cheese)
Bagel and cream cheese
Bean & cheese burrito
Quesadilla
Beans & rice
Yogurt
Meat sticks
Edamame
Pasta
Tortellini
Quiche
Crackers
Chips
Snap pea crisps
Puffs
Plantain chips
Pretzels
Veggie straws
Rice cakes
Seaweed
Nuts (if school is not nut-free)
Sunflower seeds
Granola bars
Olives
Pickles
Trail mix
Dried fruit
Popcorn
Grapes
Watermelon
Cantaloupe
Honeydew
Apples
Applesauce
Pear
Tangerines
Blueberries
Raspberries
Strawberries
Blackberries
Cherries
Cucumbers (sticks or slices)
Carrots
Celery
Broccoli
Cauliflower
Avocado
Sugar snap peas
Grape tomatoes
Extras: hummus or ranch dip
Mini marshmallows
Chocolate chips
Chocolate squares
Fruit snacks
Cookie
What do you typically pack in school lunches?
I hope my list helps you kick things up a notch.
Affiliate links may have been used in this post.