Tuesday Ten: Products That Pull Double Duty for Traveling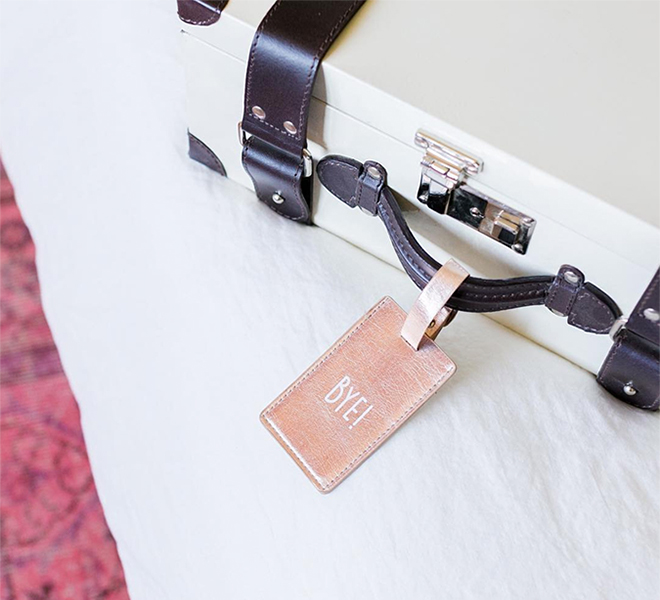 If there's one skill that is worth mastering, it's packing light. Covering all of your bases is important, but over packing can result in a headache in more ways than one. Since summertime is synonymous with wanderlust and that inevitable travel bug, I'm here to share a travel hack that will come in handy whether you're headed overseas or just packing for a weekend getaway. Opting to bring products that pull double duty will not only save you suitcase space, but this trick will also help you to become one savvy beauty babe. I've even started carrying these tips over into everyday life. Keep scrolling to learn how to pack lightly and simplify your beauty routine with these double duty picks…
1. CC Cream
Did you know that your everyday foundation can serve you in more ways than one? Use your go-to CC cream as sunscreen, concealer, and moisturizer.
2. Lip Stain
Pack a rosy shade of lip stain and don't bother backing blush since this product can double up as cheek tint as well.
3. Shampoo & Conditioner
My favorite soap hack is using shampoo as body wash and conditioner as a great replacement for shaving cream.
4. Dry Shampoo
We all know the wonders that dry shampoo can do for your beauty routine. Use it to refresh and restyle your hair, but also spray some in your sneakers to keep everything smelling and feeing fresh.
6. Clear Eyebrow Gel
Be sure to keep clear eyebrow gel in your beauty bag to get that no-makeup look, use it as an eyelash primer before mascara, or to keep flyaway hair strands in check.
7. Egyptian Magic
One of my favorite tricks is using Egyptian Magic not only as body moisturizer, but to tame frizzy, unruly hair as well.
8. Eye Shadow
I may not be a huge eye shadow buff, but it can definitely come in handy. Pack neutral shades just in case you want to use it in place of an eyebrow pencil.
9. Hairspray
Not only can hairspray tame flyaways, but it doubles up as eyebrow gel as well. You can also use it to get rid of static by spritzing it on the inside of your clothes before putting them on.
10. Bronzer
If you wear minimal eye shadow like I do, bronzer can be useful if you're looking to swipe a little color onto your lids.
I'm sure that there are more double duty beauty products out there, but these 10 are tricks that I've come to use over the years. Happy packing, everyone!
What are some beauty products that pull double duty for you?
I'd love to hear your suggestions in the comments below!
Affiliate links may have been used in this post.