Shopping List: How to Build a Capsule Wardrobe One Month at a Time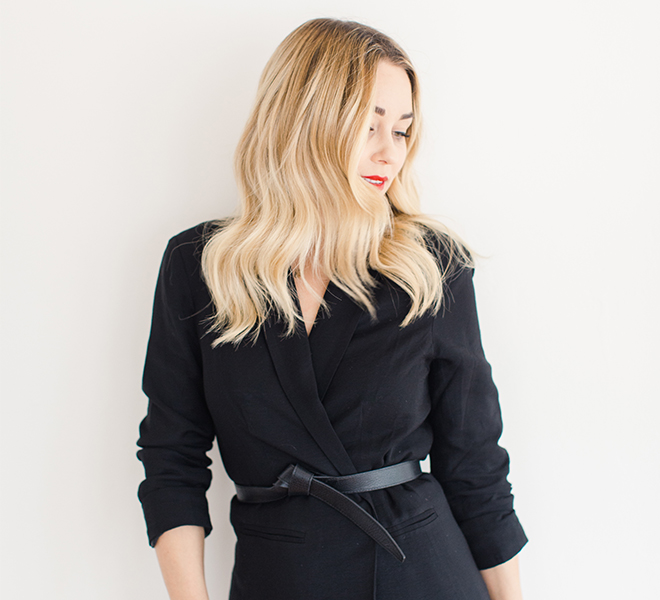 The new year is all about getting organized and paring down your belongings, wardrobe included. A "capsule wardrobe" is one of those buzzwords we've all been hearing about for a while now. The idea is that you limit the clothes in your closet to include around 25 high-quality, mix-and-match staples that make it easy to get dressed in the morning. But as tempting as that sounds, the truth is that I love fashion too much to condense my entire wardrobe into 25 items. But whether or not you're willing to give up a closet full of clothes, I think my fellow fashionistas will agree that we can all learn something from the concept of a capsule wardrobe.
No matter what your personal style looks like, anyone can benefit from investing in a few great basics. If you've been meaning to put this practice into effect, it makes a great New Year's resolution. Shopping for multiple pieces at once can be pretty overwhelming, especially if they are more expensive items. That's where this month-by-month shopping list comes in. It will help you stick to a shopping budget instead of spending all your cash at once. But by the end of the year your wardrobe will resemble the best kept fashion editor's closet. Now check out the shopping list below…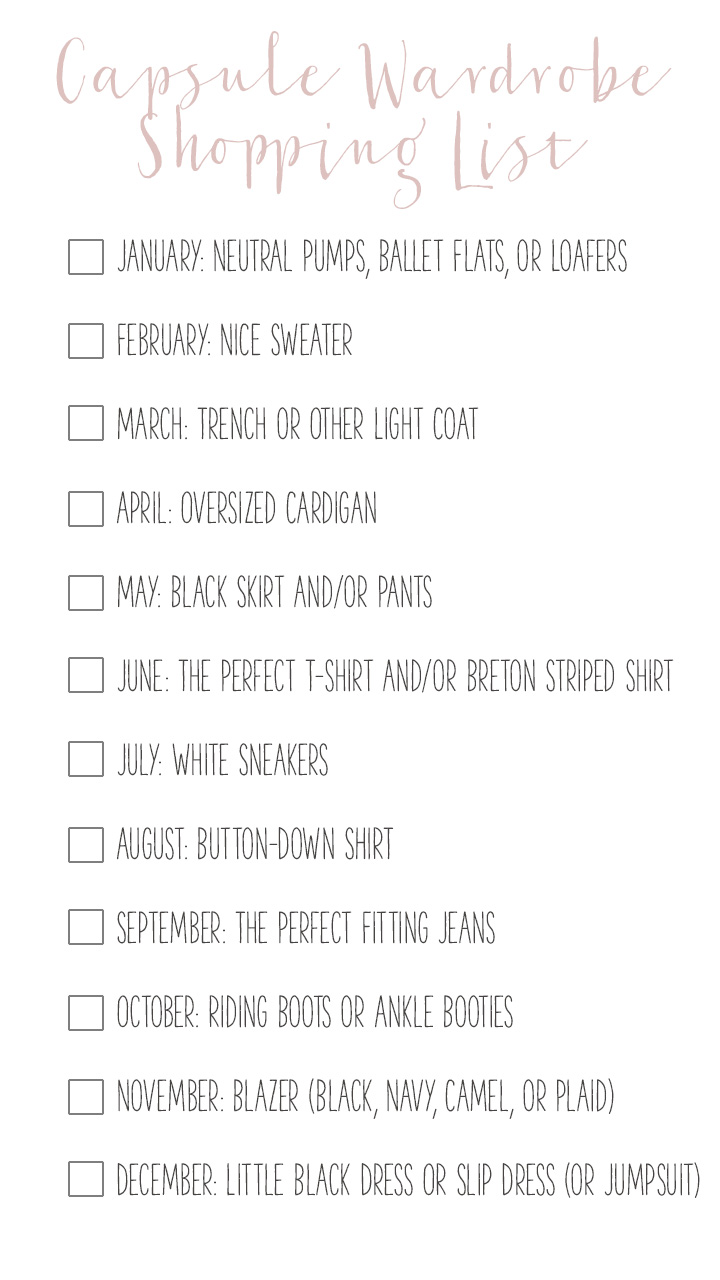 January: Neutral Pumps, Ballet Flats, or Loafers




March: Trench or Other Light Coat

April: Oversized Cardigan

May: Black Skirt and/or Pants


June: The Perfect T-shirt and/or Breton Striped Shirt


August: Button-Down Shirt

September: The Perfect Fitting Jeans

October: Riding Boots or Ankle Booties


November: Blazer (Black, Navy, Camel, or Plaid)

December: Little Black Dress, Slip Dress (or Jumpsuit)

If I want to try out a new trend (or even a bolder print or color), I typically won't drop a lot of money on it, knowing it might be going in the donation bin next season. But even foundational pieces don't always have to cost a lot. Sometimes I will spend more on a really great basic, but you definitely don't have to. My LC Lauren Conrad line is great for both staple and trend-driven pieces, since everything is pretty affordable. Now here are some of the fun, affordable pieces from LC Lauren Conrad to dress up your winter wardrobe…

Are you going to stick to this shopping list?
Make sure to pin this post on Pinterest for future reference.
Affiliate links may have been used in this post.