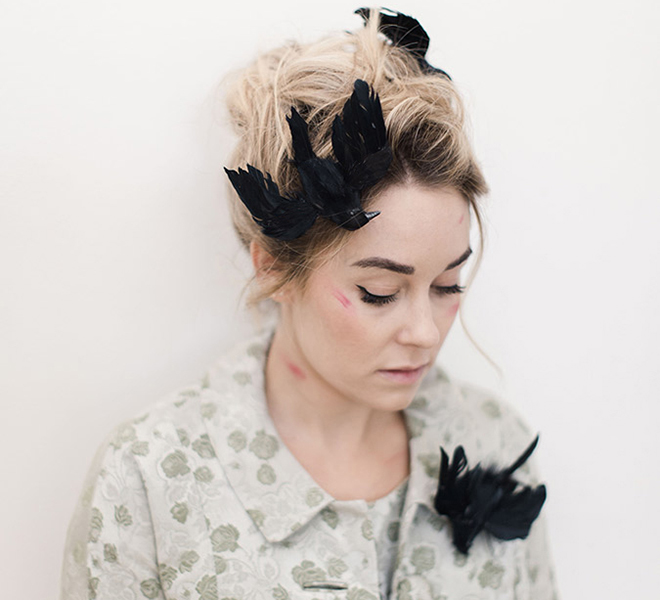 I've designed many different Halloween costumes over the years, but they have mostly all had varying amounts of tulle and glitter in common. This year I wanted to depart from the cutesy costumes of Halloweens past and step into something a little more… spooky. Inspired the classic horror flick, I channeled my inner Hitchcock character and created my best Melanie Daniels from The Birds. As seen on the movie poster, my costume depicts the famous bird attack that leaves Ms. Daniels terrified and full of bird scratches. I even bribed a little birdie to stand in as my sidekick. Keep scrolling to see how you can replicate this scary ensemble…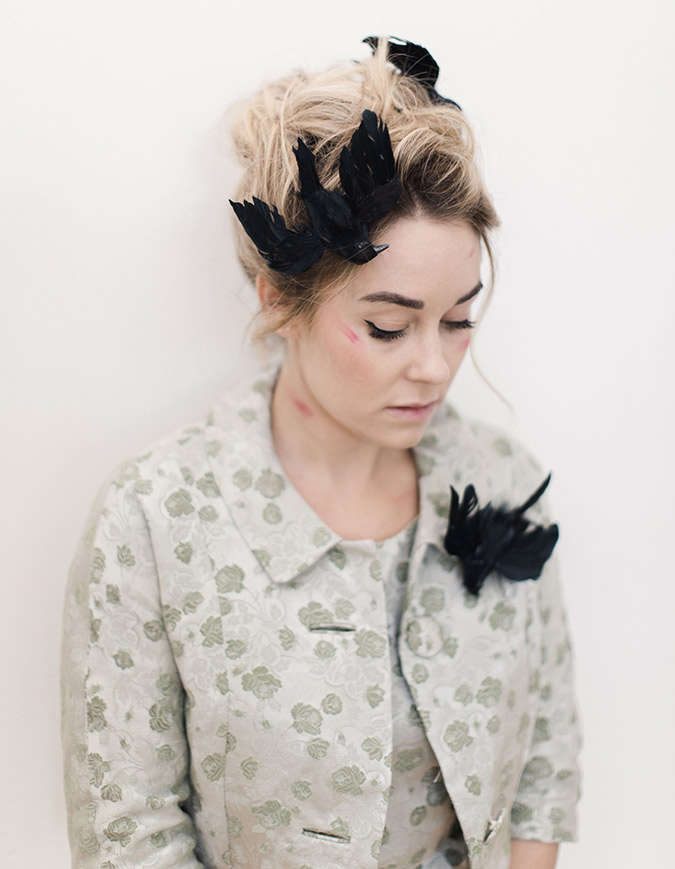 Here's how to make the costumes:
1. For my outfit, I pinned a fake bird to the front of my jacket and slipped on black pumps. Simple enough!
2. My hair needed to look like a bird's nest (pun intended) so I added a spritz of dry shampoo and piled it on top of my head in a sort of messy bun. I made sure to leave my shorter, face-framing layers out so that I could curl them and pin them back for as much volume as possible. I then left a few pieces out to get the disheveled look just right. The final step was pinning two more fake birds near my forehead and toward the back of my bun.
3. For my makeup, I kept the look simple and spooky by powdering my face a couple shades lighter as well as adding bird scratch marks with red lip liner. I added scratch marks to my face, neck, arms, and even my legs. Because lets face it, you can pull out all the drama on Halloween.
4. For Liam's bird costume I opted to keep things simple by sewing a black vegan boa onto a black onesie. Layered with yellow tights underneath, this little guy had a cute and comfy bird costume in no time.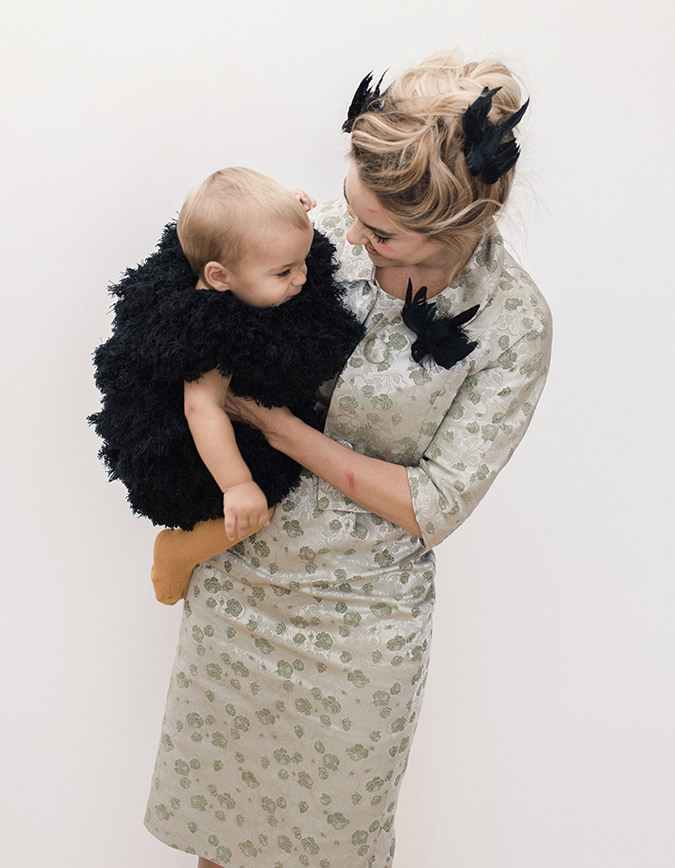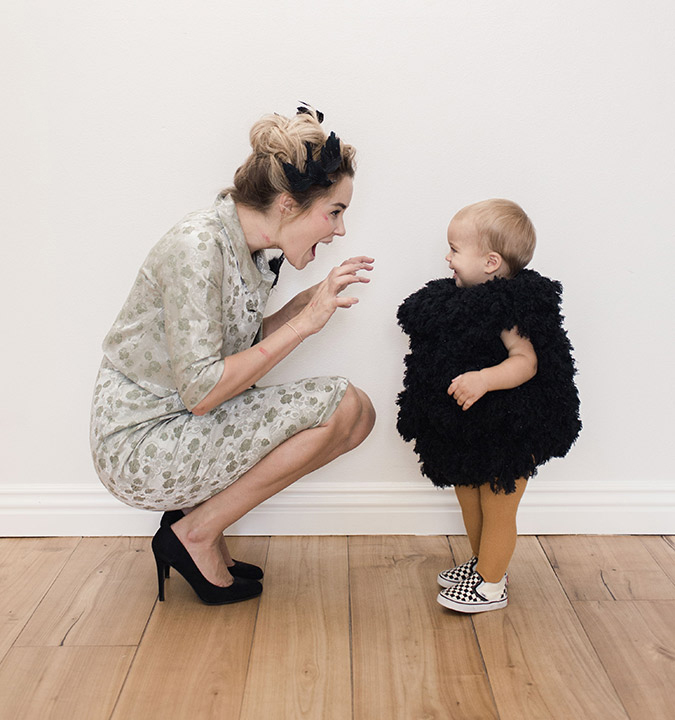 It's safe to say that this little bird was way cuter than the ones attacking my character in the actual movie! Now let's go trick-or-treating…
What are you dressing up as for Halloween?
Let me know your costume ideas in the comments!
If you're still looking for the perfect costume, here's a list of my favorites from previous years:

Affiliate links may have been used in this post.