Hocus Pocus: My Cruella de Vil Halloween Costume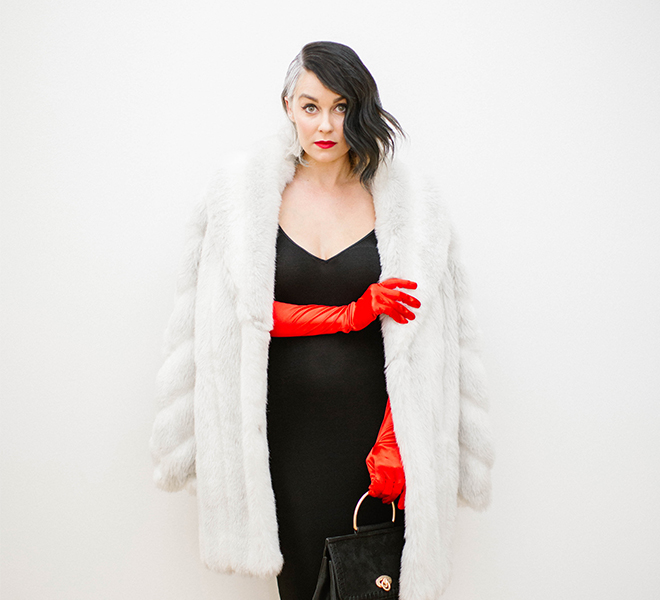 It's time for one of my favorite posts of the year… my Halloween costume reveal! In recent years my costumes have included a glamorous mermaid, a pastel circus ballerina, super chic party animals, and the tooth fairy. This year I decided to go a little less sweet, and channel one of my favorite Disney villains instead: Cruella de Vil from 101 Dalmatians.
I almost always make my Halloween costumes from scratch—the process usually involves cutting, sewing, and a whole lot of tulle. But this year, I found myself with a little less time on my hands (I'm sure my fellow new mothers can relate…), so I opted for a less time consuming costume. I still put together this costume myself, but all of the individual pieces can be purchased—no sewing skills required. The hair is a little challenging to style, but other than that it's really pretty simple. I broke it all down for you below so that you can recreate my costume.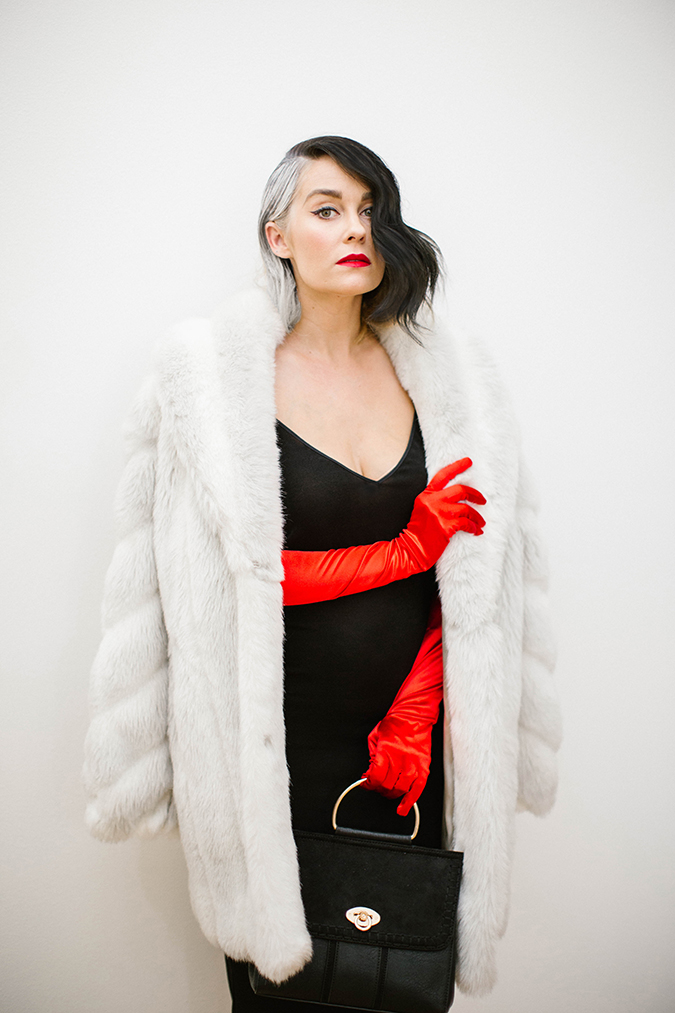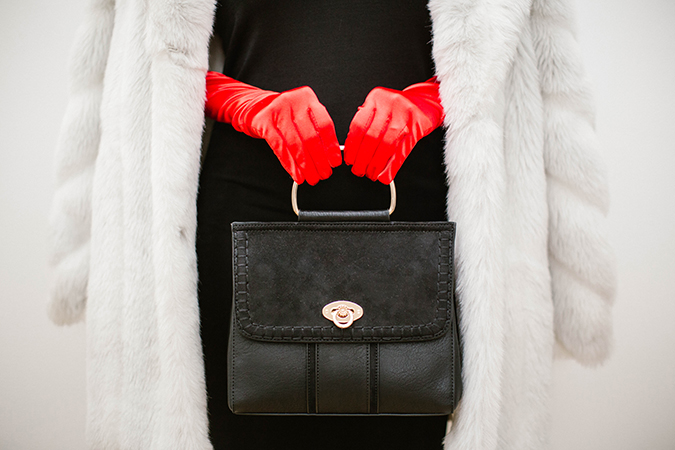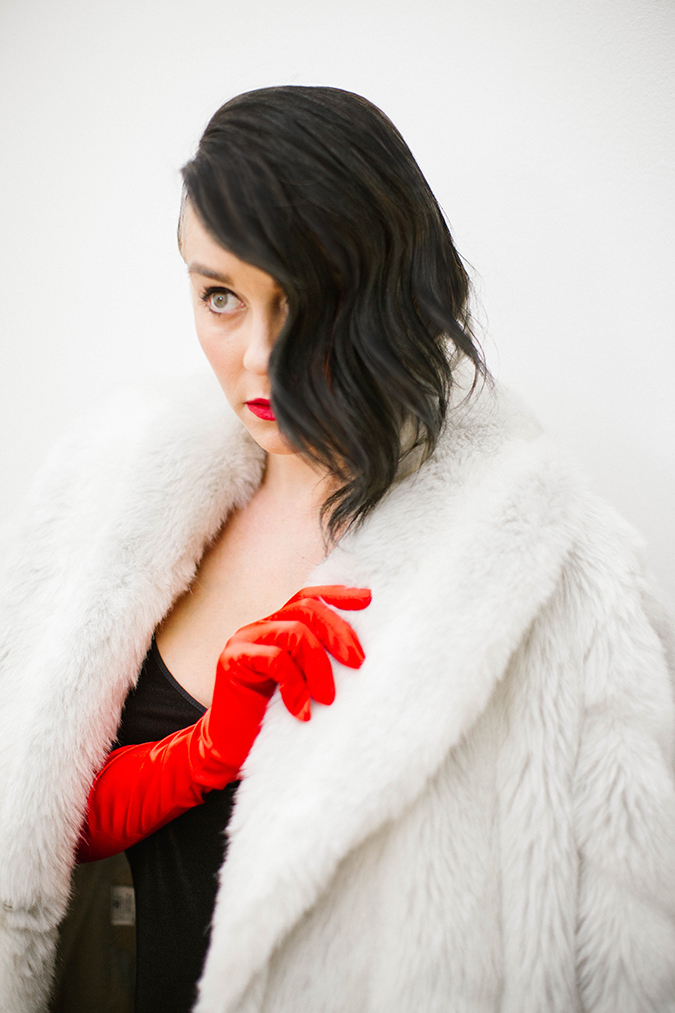 Here's what you will need:
faux fur coat (Etsy is a great place to look for a vintage one)
black slip dress
red pumps
red opera length gloves
black and white spray-in hair color
red lipstick
LC Lauren Conrad handbag


The other reason I chose this costume is that I knew Liam would make the most adorable Dalmatian! I can't wait to dress him up for his first Halloween.


What are you going to be this year?


I'd love to hear about your costume in the comments section!