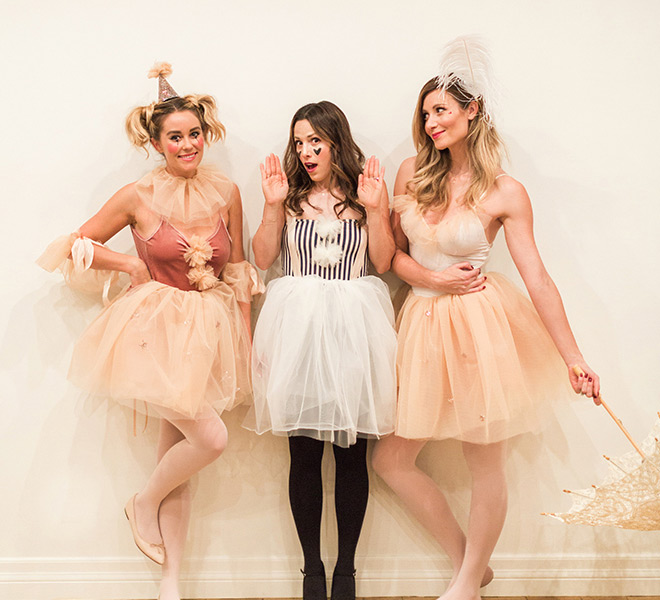 It's that time of year again… I am so excited to be revealing my 2016 Halloween costume to you today! You probably saw a few sneak peeks on our @LaurenConrad_com Insta story last week and noticed that I posted a little teaser on my own Instagram account. Well, ladies and gentlemen, the wait is over! This year, my girlfriends and I are dressing up for Halloween as (drumroll, please)… Circus performers!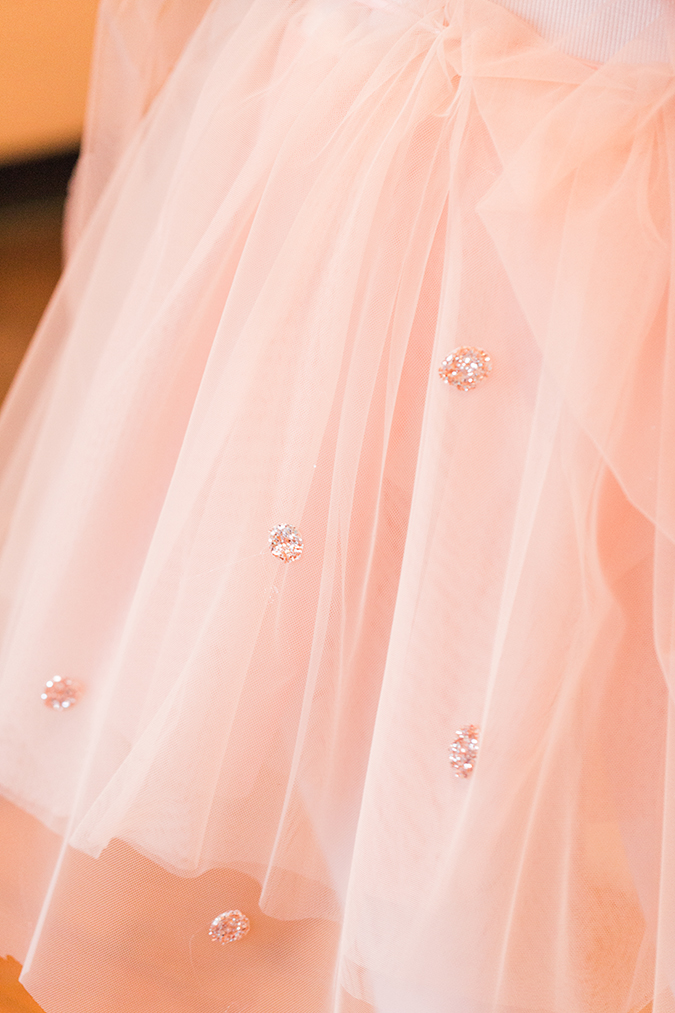 I came up with this idea a few months ago when I saw this sequin star dress from Valentino's Star Studded collection. I had a vision of putting a pastel twist on regular circus performer costumes and incorporating the star sequins from that dress into our own costumes. So, my friends Lauren and Hannah and I got a bunch of tulle, some pretty ribbon and feathers, put on some circus music, and started crafting away.
We decided to go with a trio of characters: pastel circus ballerina, a mime and a tightrope walker. It took almost all day to make these from scratch (partly because we were laughing and goofing off most of the time), but we were thrilled with how they turned out. And, I made sure to write down all of the steps so that I could share the full tutorial with all of you. So, without further ado, here are all the steps for how you can recreate our DIY Circus Performer Halloween costumes!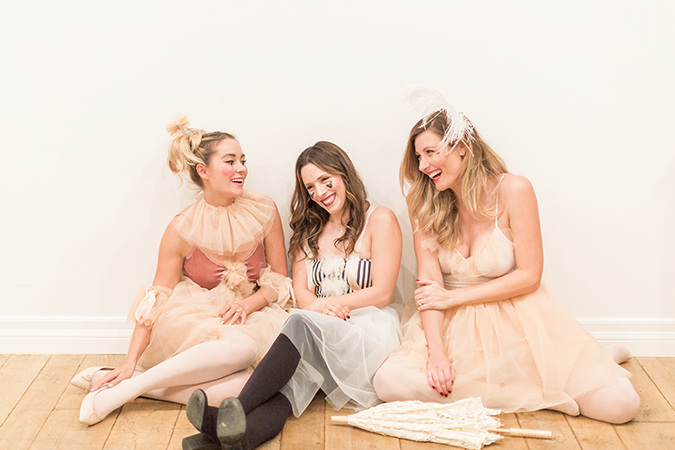 DIY Circus Performer Costumes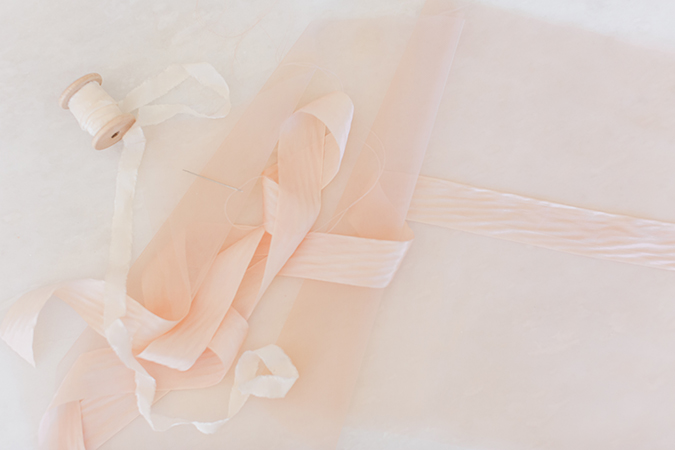 paper party hat
plenty of glitter (I used this gold one, this silver one, and this rose gold one)
1 spool of thin pink ribbon
1 spool of thick pink ribbon
soft tulle in light pink, dark pink and white (get plenty: you will want to have enough for your tutus and tulle accessories!)
thicker, more structured tulle in pink and white
pink thread and needle
strips of iron-on Velcro
iron
hot glue gun and glue
scissors
Elmer's glue
paintbrush
wax paper
1 large feather
3 leotards or bodysuits (see options to shop below)
3 pairs of tights


Note: Each of these costumes requires similar steps and supplies, so I am going to cover all three, highlighting tips specific to each costume throughout.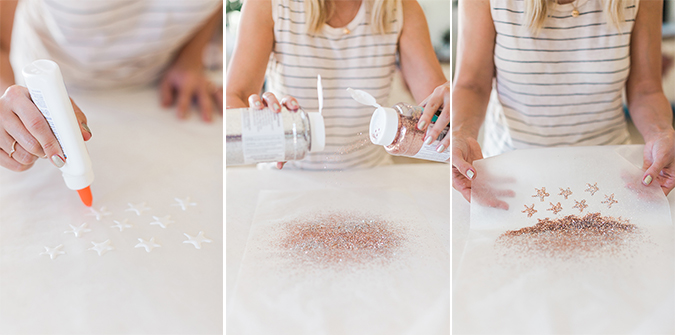 1. The first thing you will want to do when making your circus performer costumes is DIY your "sequins" for the Valentino-inspired skirt. These will eventually be glued on your handmade tutu. Simply take several sheets of wax paper and use your Elmer's glue to draw stars, polka dots, hearts—whatever shapes you want—in a row. Cover with the wax paper entirely with loose glitter (I combined rose gold and silver), then gently shake the paper so that it covers all the glue dots. Set aside for 2-4 hours to dry.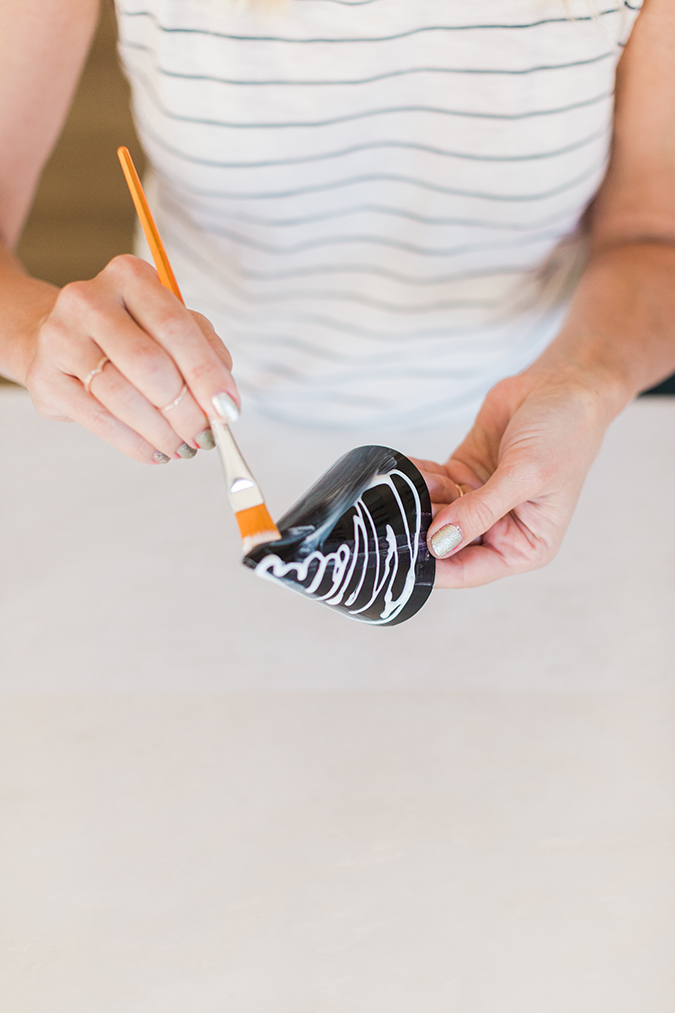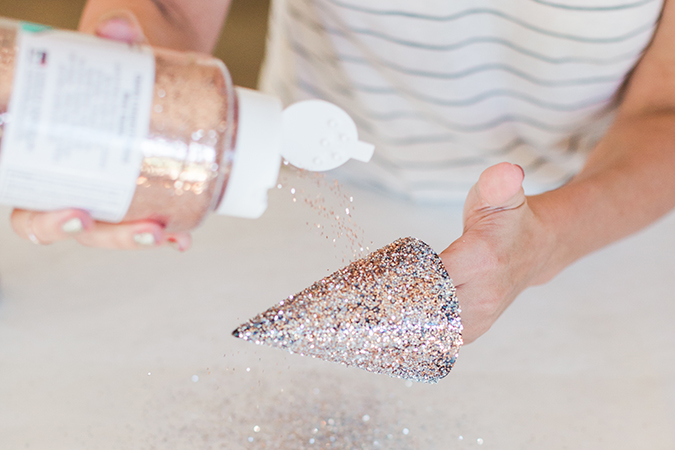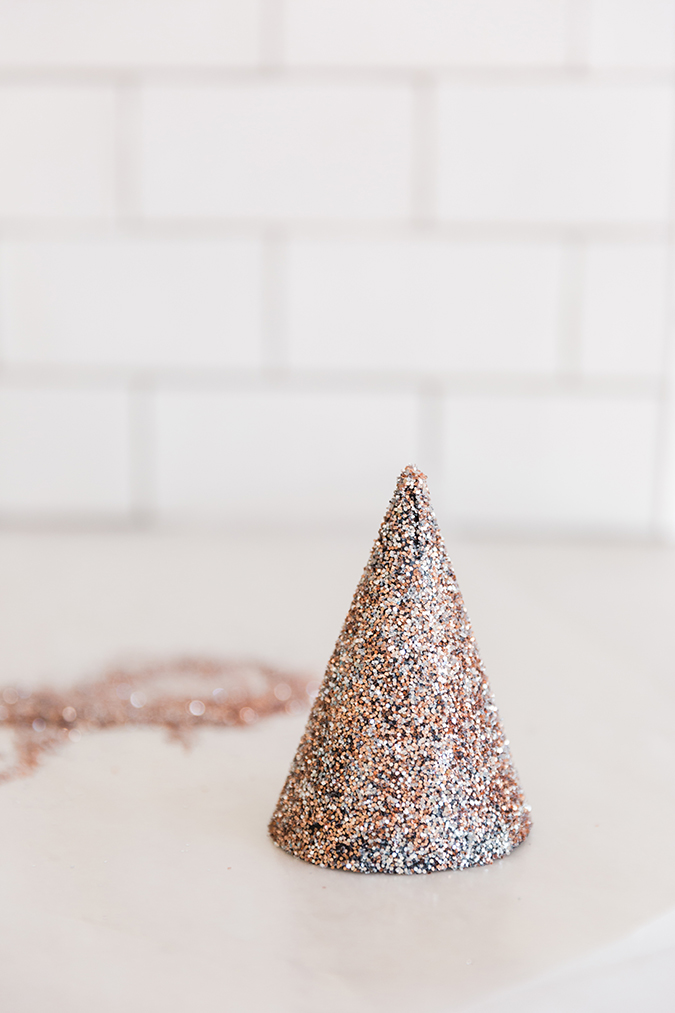 2. For my costume, the circus ballerina costume, you will want to make your mini sequined hat. Take any paper birthday party cone hat and cut off the base so that it is a mini hat (you can cut off the part with the elastic string and tie it on again later). Then, cover in Elmer's glue and spread evenly using a paintbrush. Hold over wax paper as you cover in loose glitter, then set aside for 2-4 hours to dry.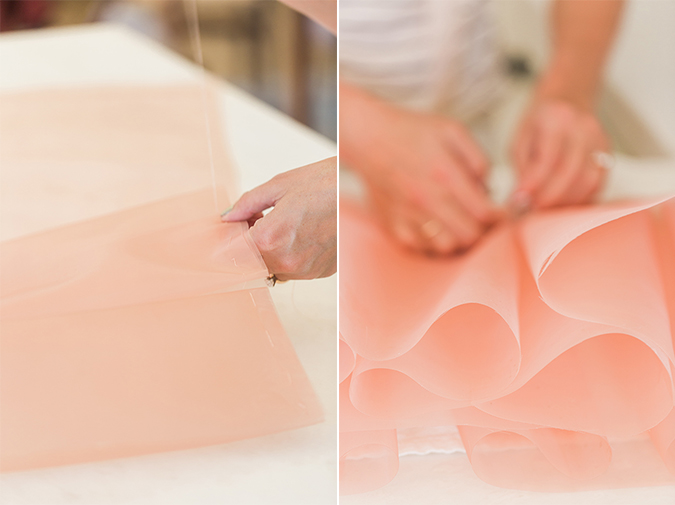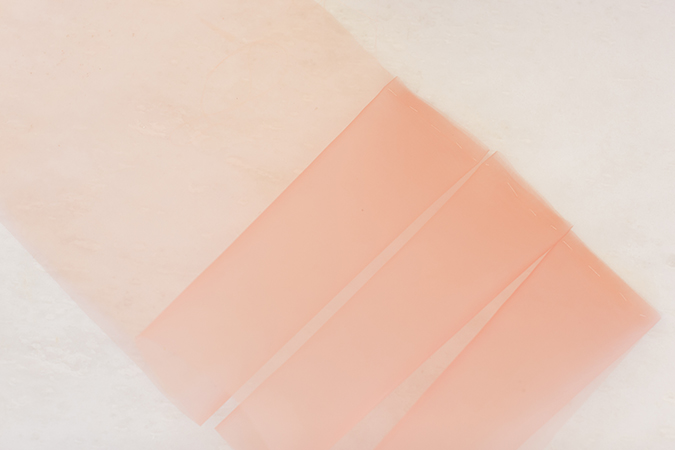 3. Now it's time to make your tutus. We made two different kinds of tutus for each of us—one that was more structured that we called our petticoat tutu and wore underneath to give our tutus a "lift," and a softer tutu using softer tulle. To make your petticoat tutu, take your thicker tulle and cut a strip that is three times the length of your waist and about a foot wide. Make a box pleat fold (see photo above), which will be the waistband, and sew down each pleat leaving about an inch of room at the top. This will be your waistband. Tie off when you have sewed to the end of the waistband, and it should fit around your waist. I recommend ironing on Velcro at the back to fit your waist.
Tip: I recommend measuring as you go so that you can adjust if it's looking too big or too small for your waist.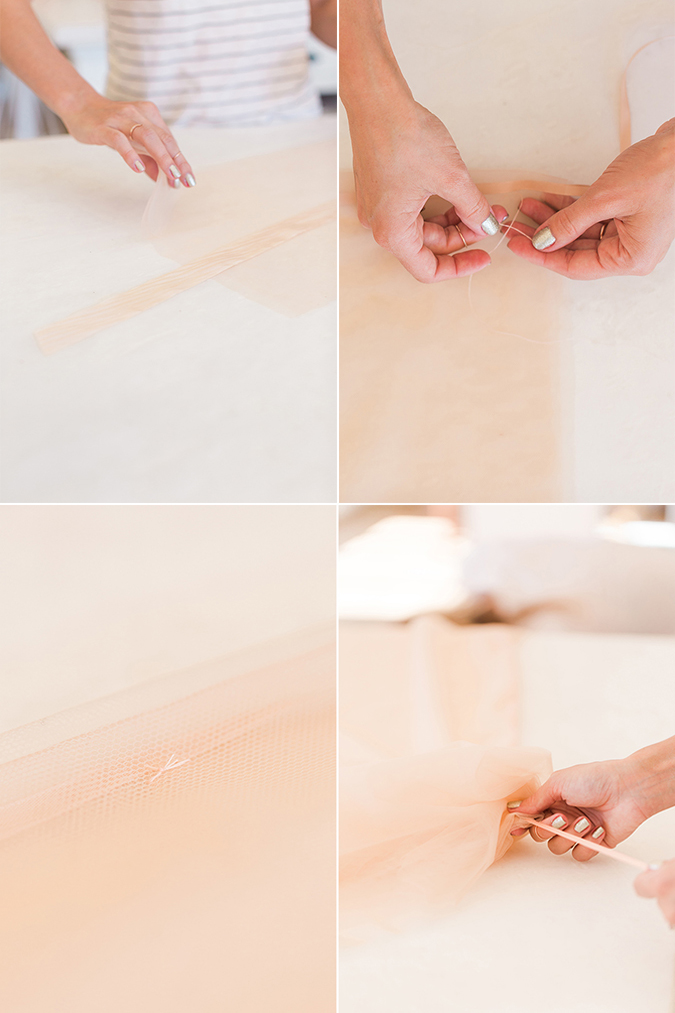 4. For the softer tutu skirt, you will want to cut two layers of your soft tulle, both 8-feet long. Use the full width here because you can always hem shorter later. Place a length of small ribbon in the middle of your piece of tulle, as shown above, then fold the piece over it, length-wise. Then, start sewing the ribbon into the tulle to make a waistband. Sew about every 6 inches, making a tacking knot (see above) to secure the ribbon. When finished, scrunch the tulle across the ribbon so that it creates ruffle and measure to your waist. Iron Velcro onto both strips of the back so that it fits your waist.
Tip: For each skirt, we used the pink tulle to make skirts for the circus ballerina and tightrope walker costumes and white tulle for the mime costume. You can use a different shade of tulle for the petticoat tutu and soft tutu for an ombré effect.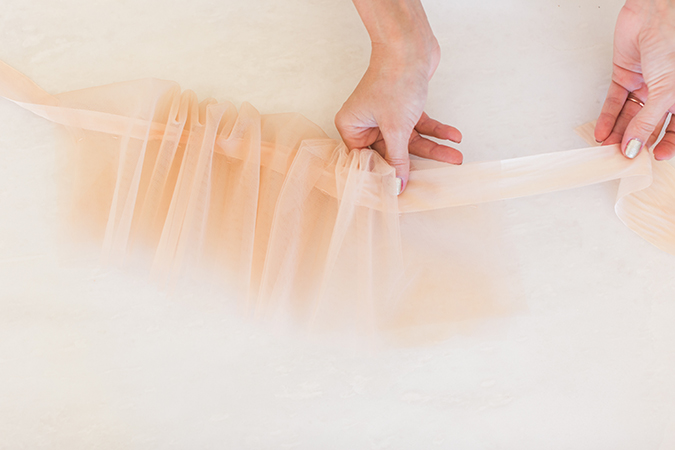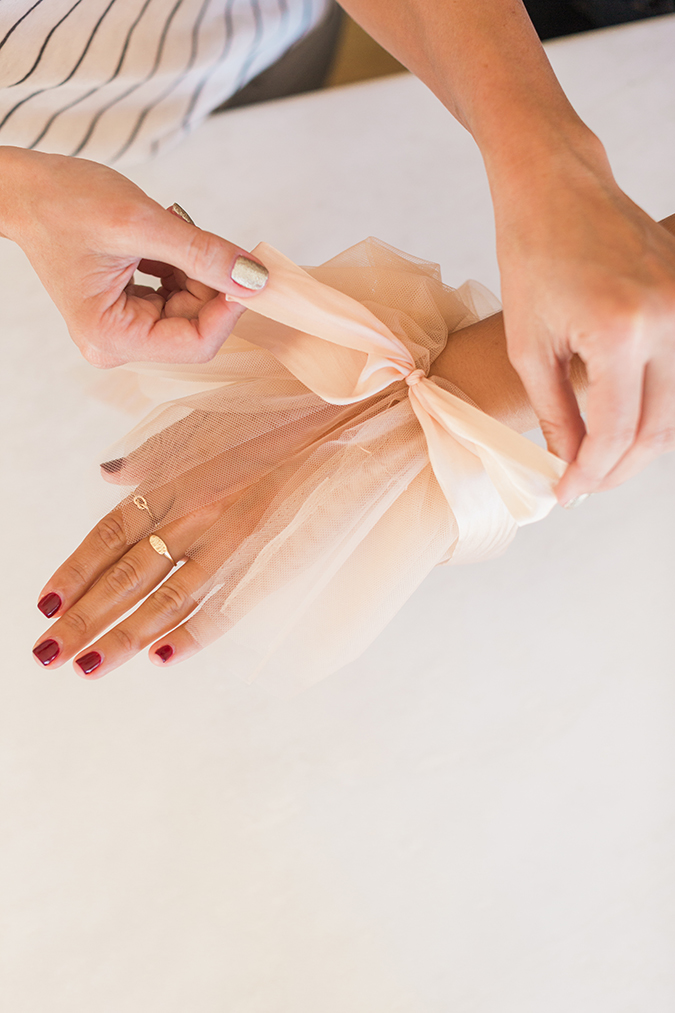 5. As you'll notice in the photos of my circus ballerina costume, I'm wearing a ruffled neckpiece and two ruffled arm pieces. These add a fun touch and are easy to make—you can use almost the exact same process as the tutu! Cut strips of your soft tulle that measure about 30 inches long and 12 inches wide. Then place the thick ribbon in the middle of your piece of tulle length-wise and fold the tulle over it in half. Use your needle and threat to make a running stitch to hold the ribbon in the fold of the tulle. Tie off with your thread and scrunch the tulle across the ribbon to create a ruffle. Tie one on each arm or wrist with a pretty bow, and be sure to make one for your neck if you're dressing up as the circus ballerina.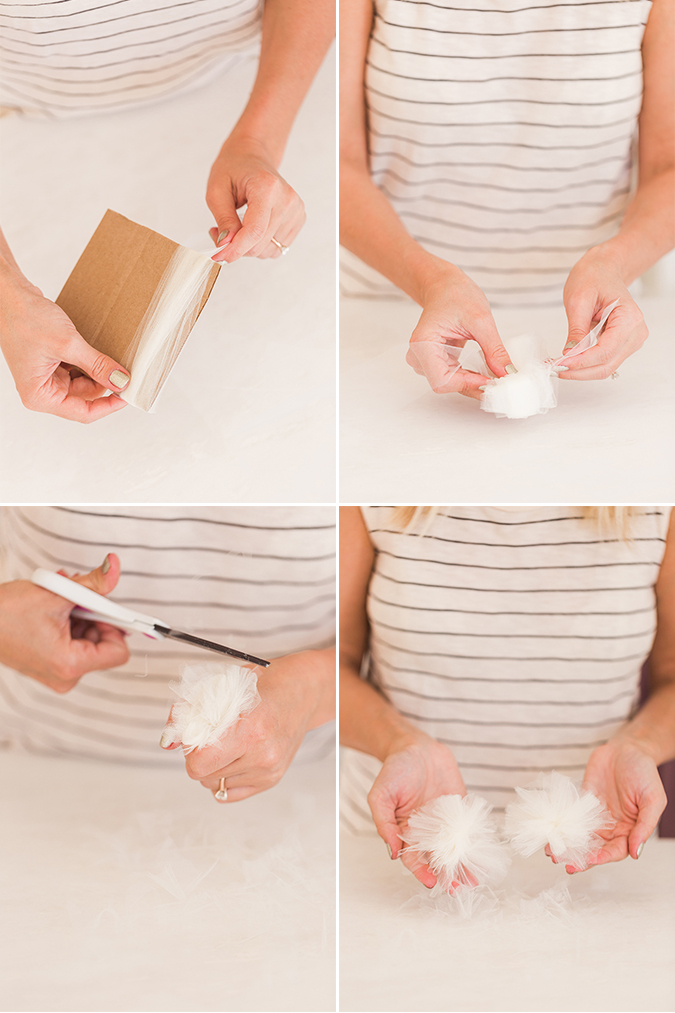 6. For the tulle pom-pom poufs we added to Hannah's mime costume and my sparkly hat, start with a 2-inch wide piece of tulle. The length of the tulle is up to you, but the longer you go, the larger the pom-pom pouf will be. Wrap your tulle several times around a square, study object like a piece of cardboard or a notebook. Carefully slide your wrapped tulle off your cardboard, holding onto the middle of the wrapped tulle, then use a small strip of tulle or thread to tie the middle together. Cut the top loop and the bottom loop and fluff the ends to make a circular pom-pom. Trim the ends to perfect the rounded pom-pom shape.
Tip: I made one pink pom-pom to glue on top of my hat and two white pom-poms to stitch onto the leotard of Hannah's mime costume.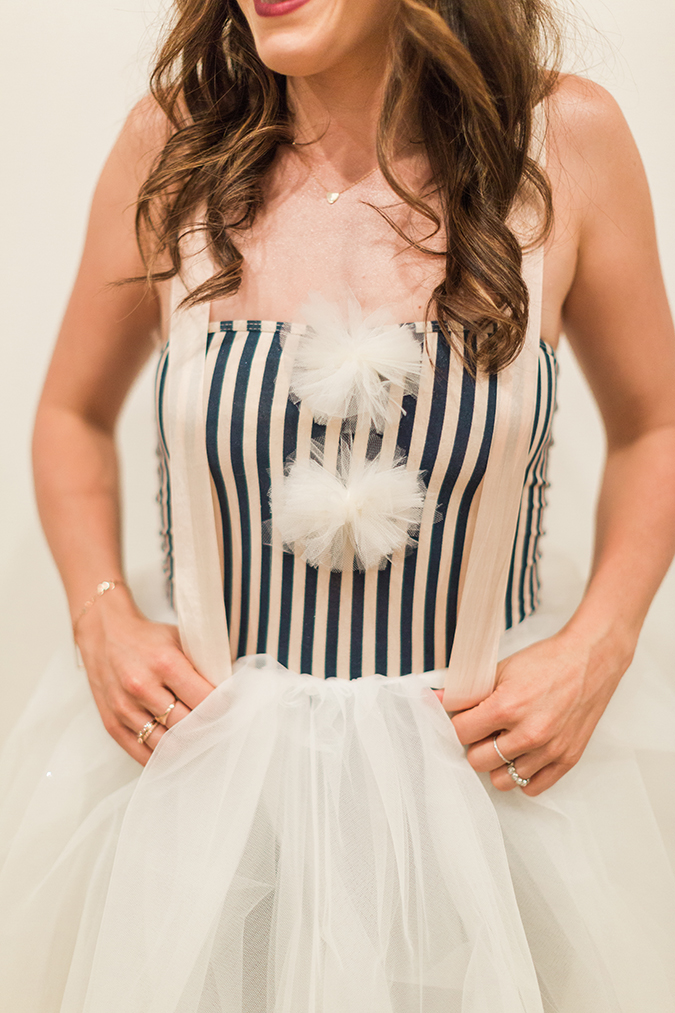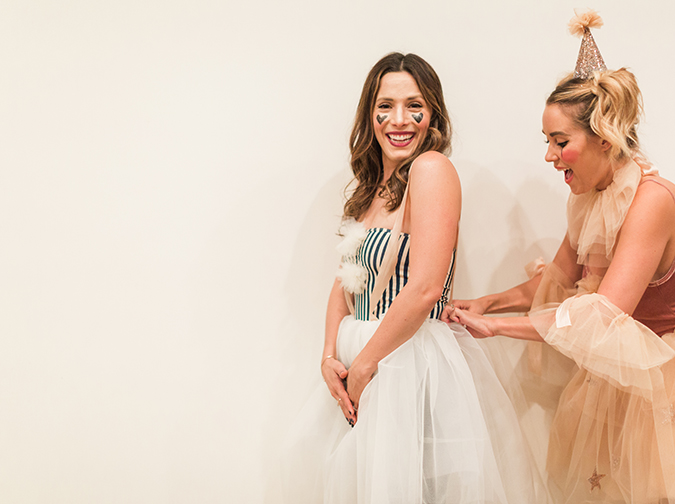 7. Now it's time to add your details! At this point in the DIY process, you can use some creativity to spruce up your circus performer costumes. I stitched a tiny ruffle onto the neckline of my friend Lauren's leotard to give her tightrope walker look a ladylike touch. You can do this by taking a strip of tulle 4 inches wide and threading string through the top, scrunching the tulle, then sewing to the leotard. I also added suspenders to Hannah's mime costume by sewing ribbons onto each side of the waistband of her tutu.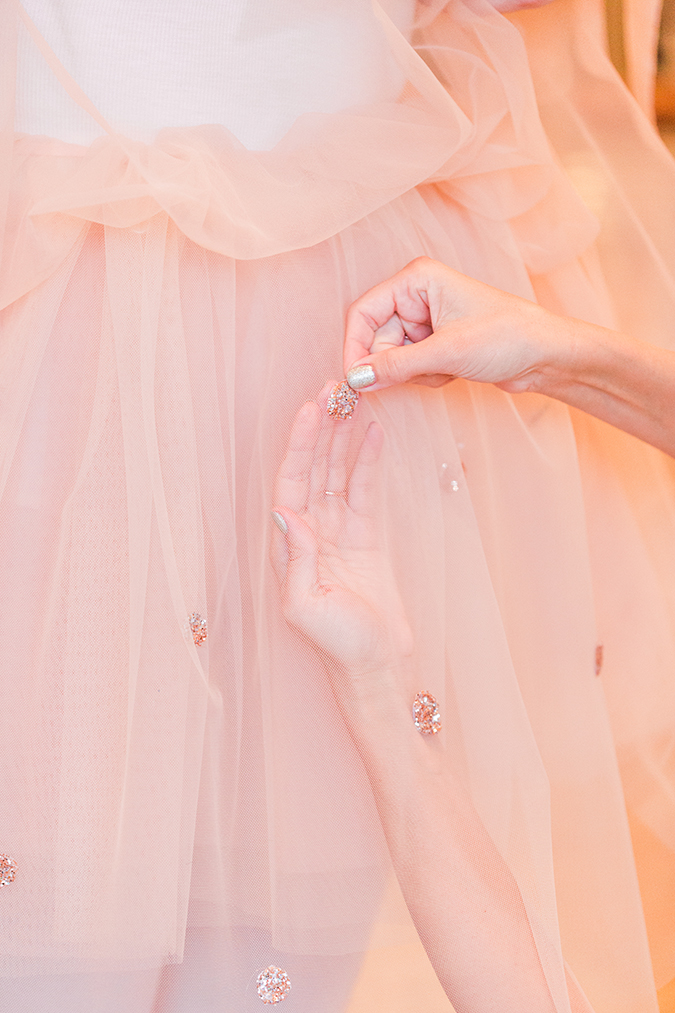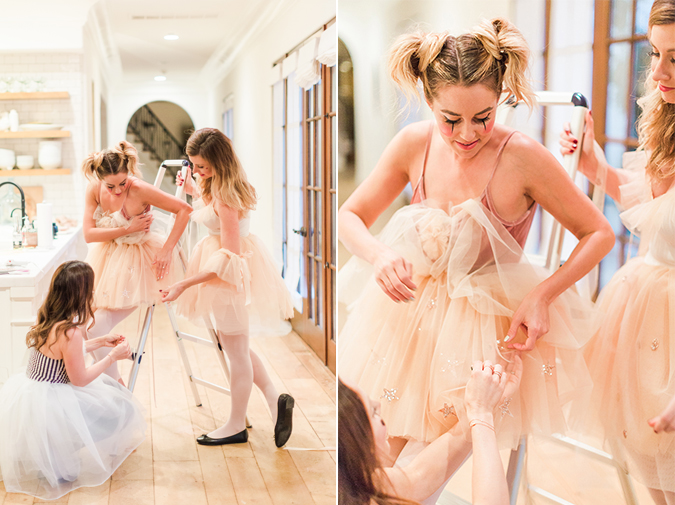 8. Now, remember those homemade sequins we made in our first step? Don't forget about them… Let's put those to use. Once your sequined stars and polka dots are dry, carefully cut them out of the wax paper. Don't be afraid to cut into the glitter to get a good star shape. Then, while wearing your soft tutu skirt, have a friend help glue them onto the tulle with a hot glue gun. You'll want to scatter them all over. I put most of them on the second layer of my skirt because they added subtle shimmer and just barely peeked out of the first layer. We did glue a few onto the first layer too.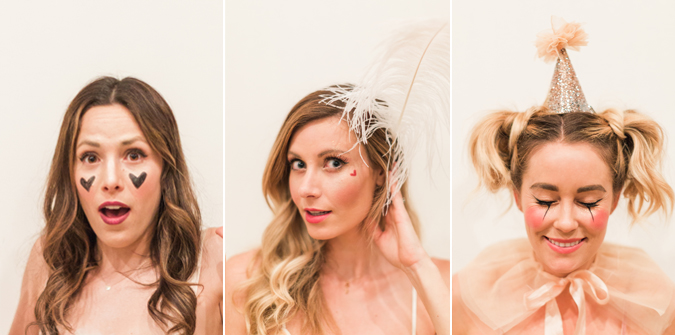 9. Your last step before putting your entire costume on will be applying makeup! Take a peek above to see the makeup looks we did for some inspiration, and feel free to put your own spin on it too.
Ladies and gentlemen, may I present to you… Our circus performer costumes!!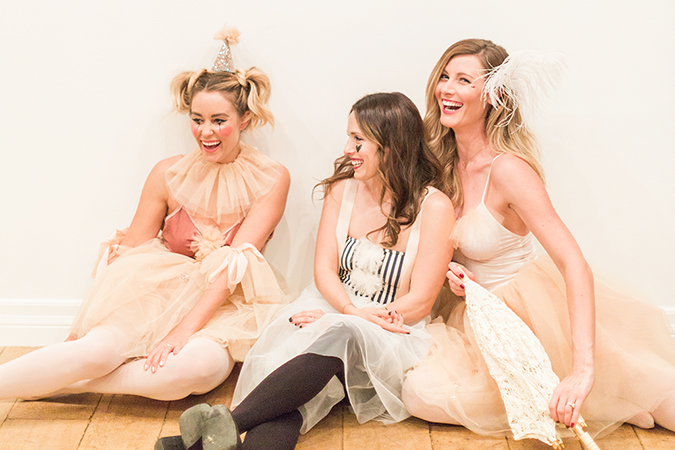 This is one of my favorite DIY costumes to date (even though I say that every year!). We did add a parasol to Lauren's tightrope walker costume, and a feather in her hair. I've included some links to those items below, as well as velvet body suits you can shop to get the look. And, although we chose to make our own tutus, you can easily buy one and skip those steps. Take a peek below to shop for items to make these costumes…



Shop Tutus…


Shop Bodysuits…


Shop Parasols…


And there you have it. I hope you like my Halloween costume this year! I love seeing you all recreate my costumes, so be sure to tag @LaurenConradCo in your Instagrams if you do decide to make these circus performer DIY costumes. We would love to see them.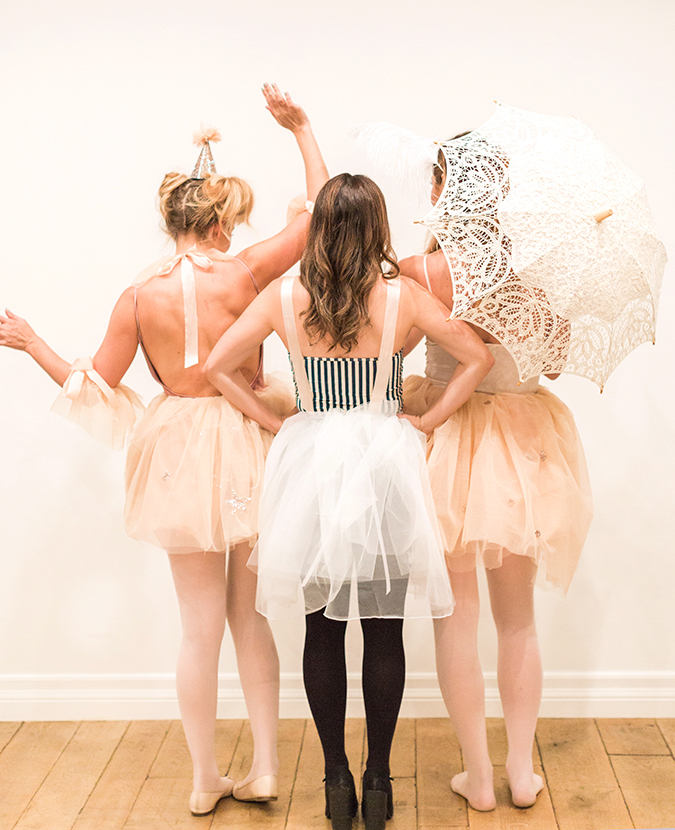 What are you dressing up as for Halloween this year?


P.S. A big thank you to our girl Valorie Darling for perfectly capturing the moments in this post!