Party Planning: A Farm Animal Fourth Birthday Party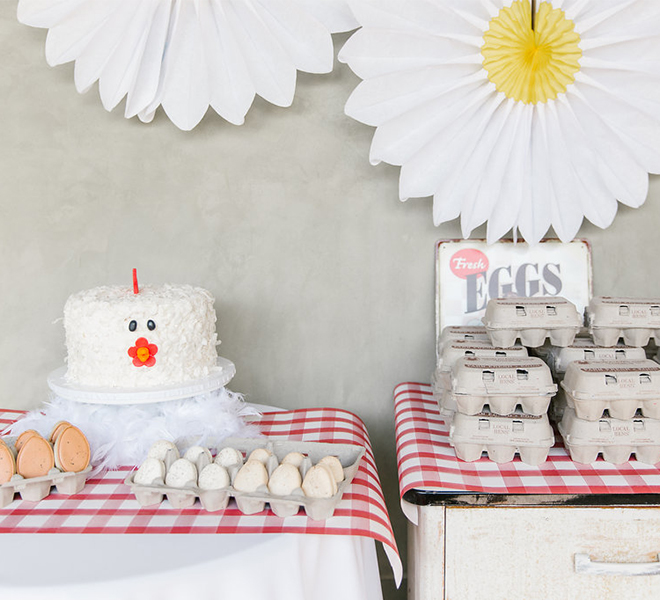 A word of advice to all of you new mamas out there who love planning parties: If you're lucky, you will get two, maybe three years where you have final say over your child's birthday party theme. So enjoy it while it lasts! After that, your little one will likely develop very strong opinions on the matter. This year my daughter told me she wanted a chicken-themed party to celebrate turning four. It wasn't the first concept I would have come up with myself, but I loved her originality and decided to really run with it. We had a blast planning her birthday together, and in the end I was so happy that I was able to bring her poultry party vision to life. After all, you only turn four once! From a chicken and egg-themed dessert table to some real live animal friends, keep scrolling to see the photos and details from my little girl's big day…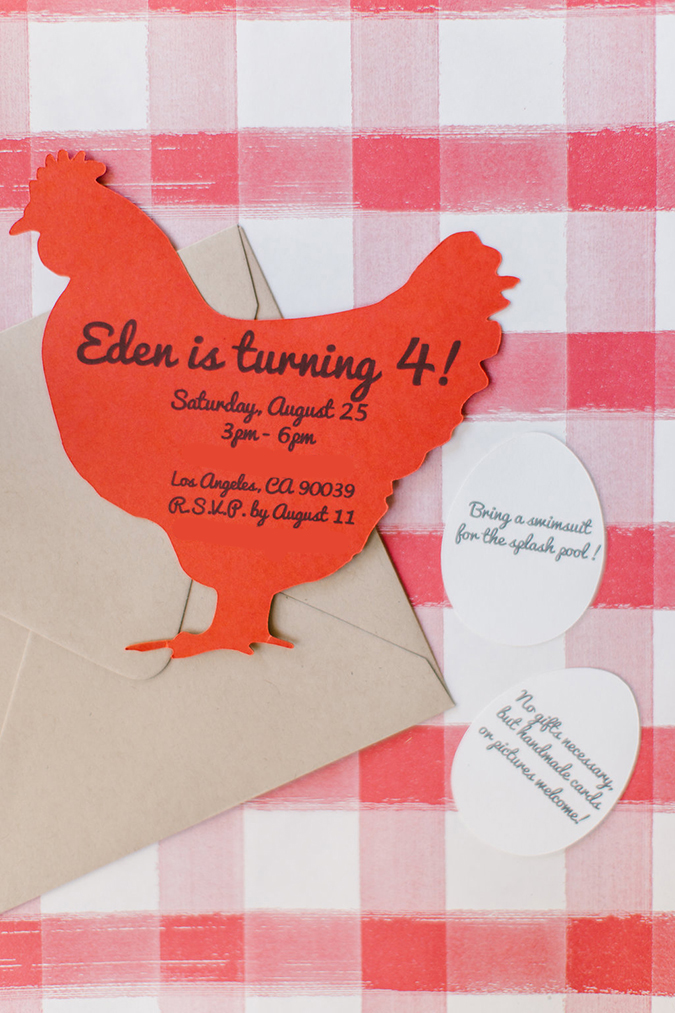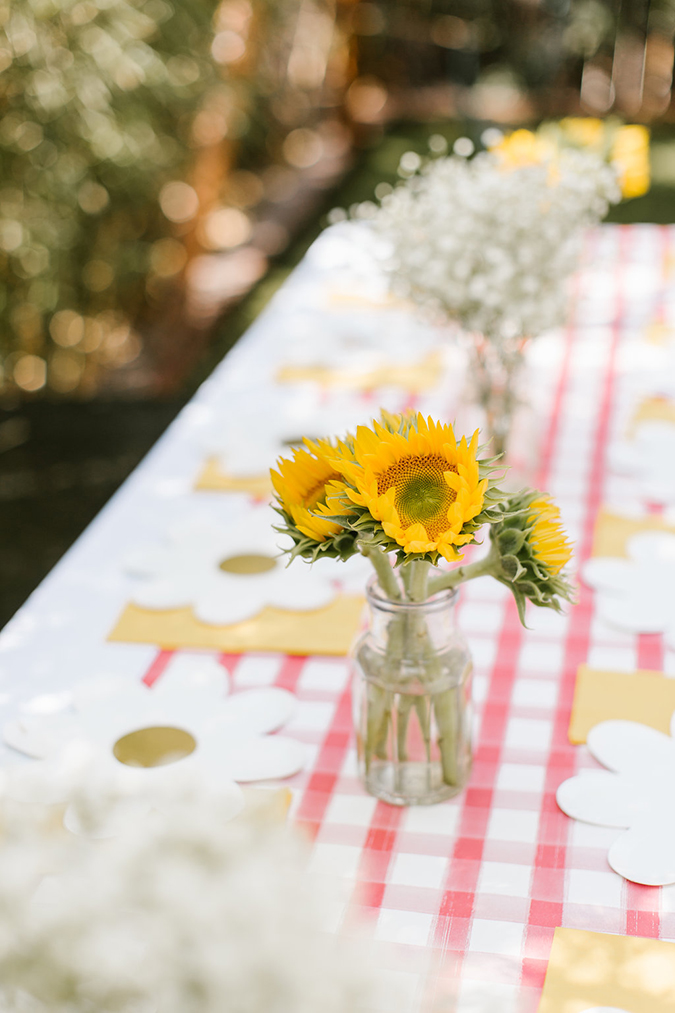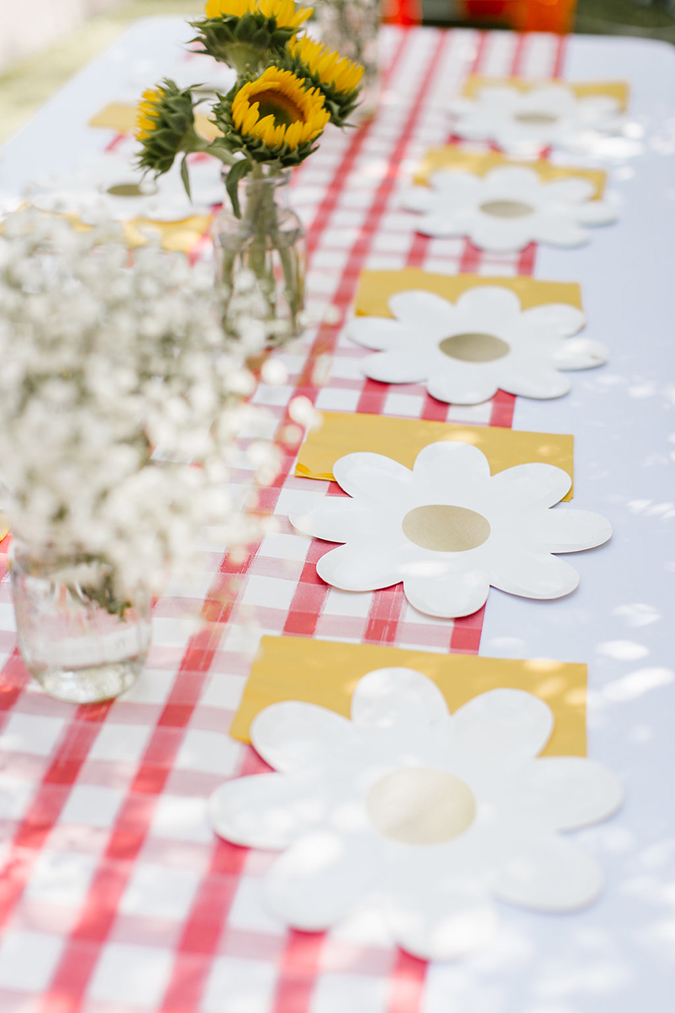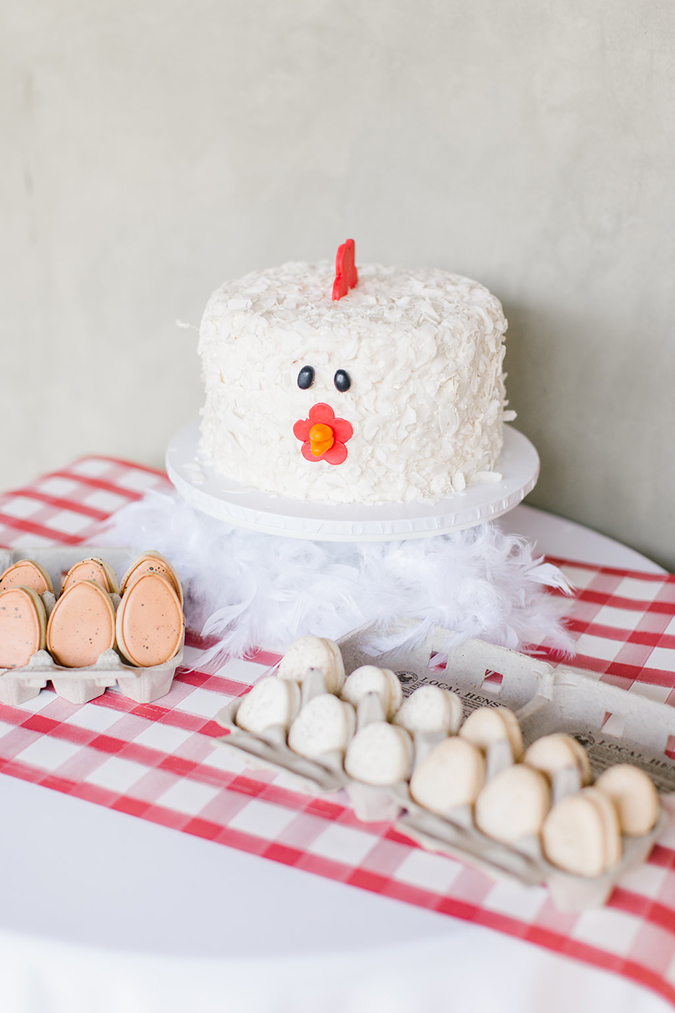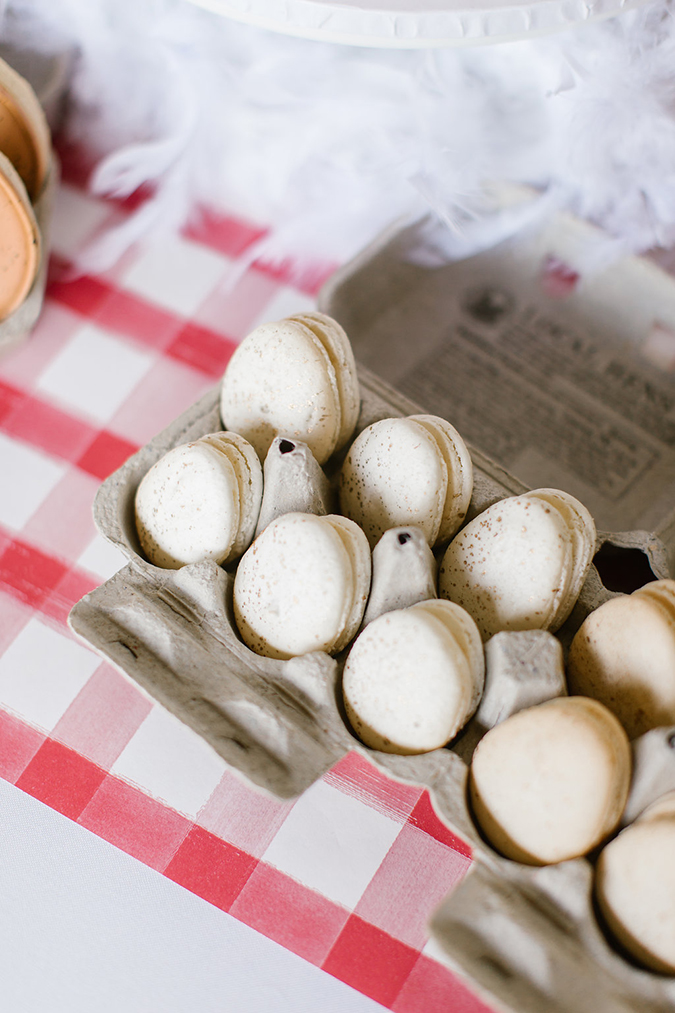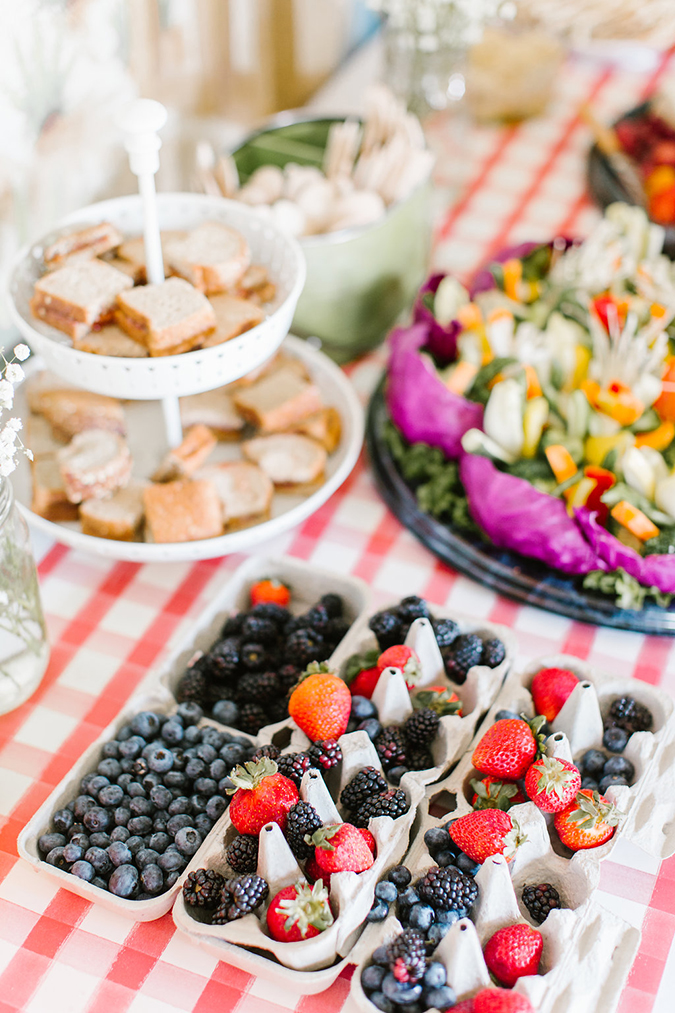 I ordered a bunch of empty egg cartons from an actual chicken farming supply site, and used them for the dessert table, food table, and for the party favors. My friend and resident LC.com baker Lauren Lowstan made all the desserts. The cake was funfetti with strawberry frosting, per the birthday girl's requests. Lauren also made egg-shaped sugar cookies and egg macarons, similar to the ones we posted on LC.com for Easter. I also adorned the base of the cake stand with a white feather boa.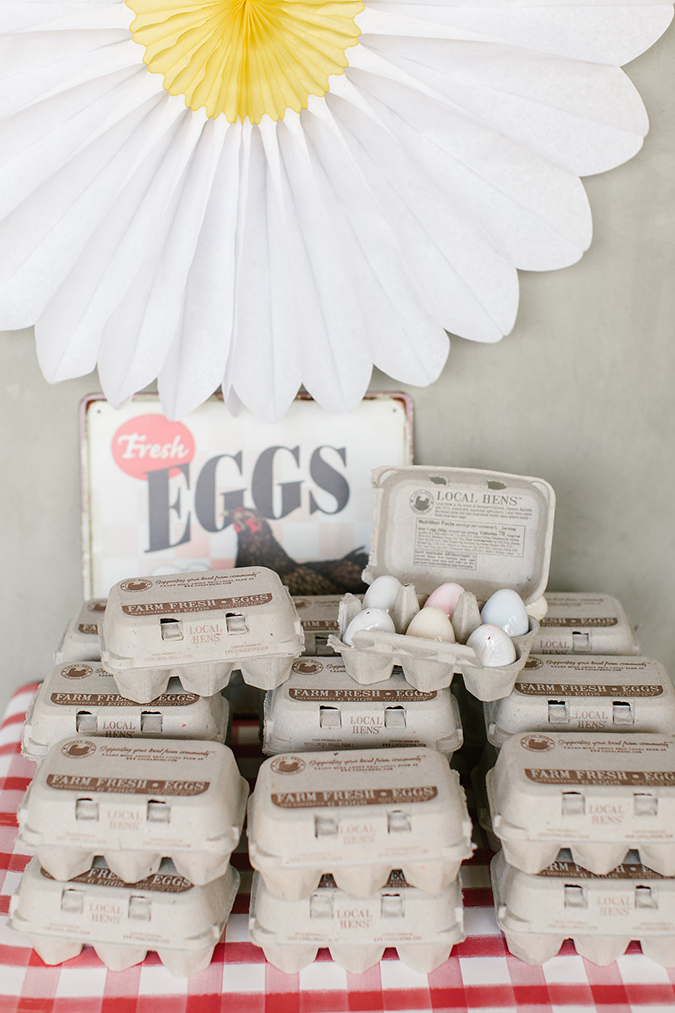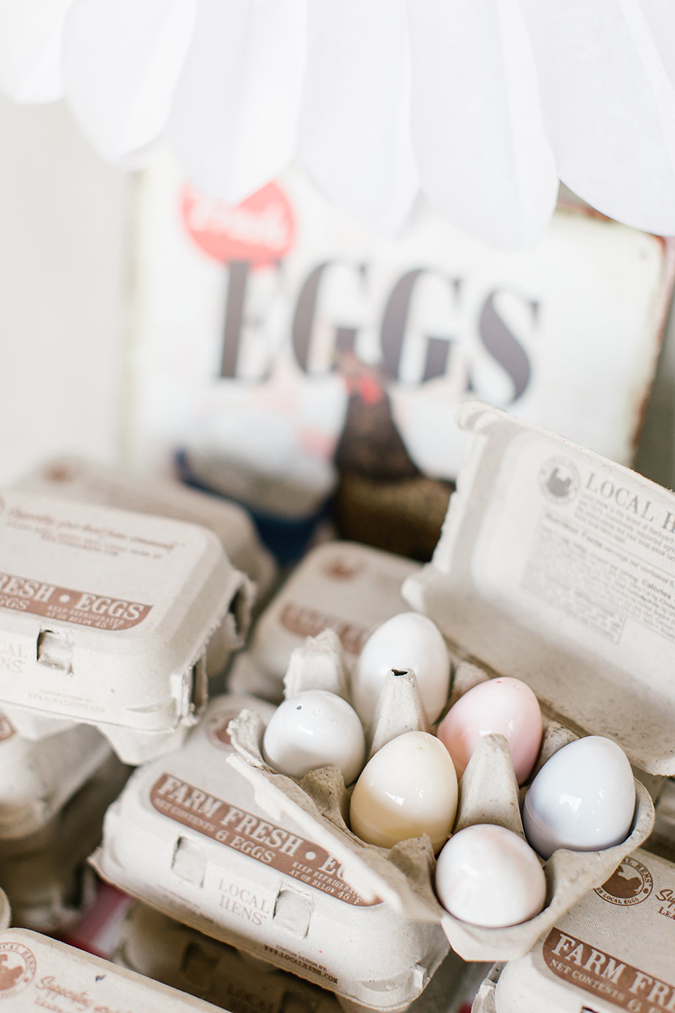 For party favors, each kiddo got to take home an egg carton full of plastic eggs with goodies like playdough, stickers, and temporary tattoos inside them.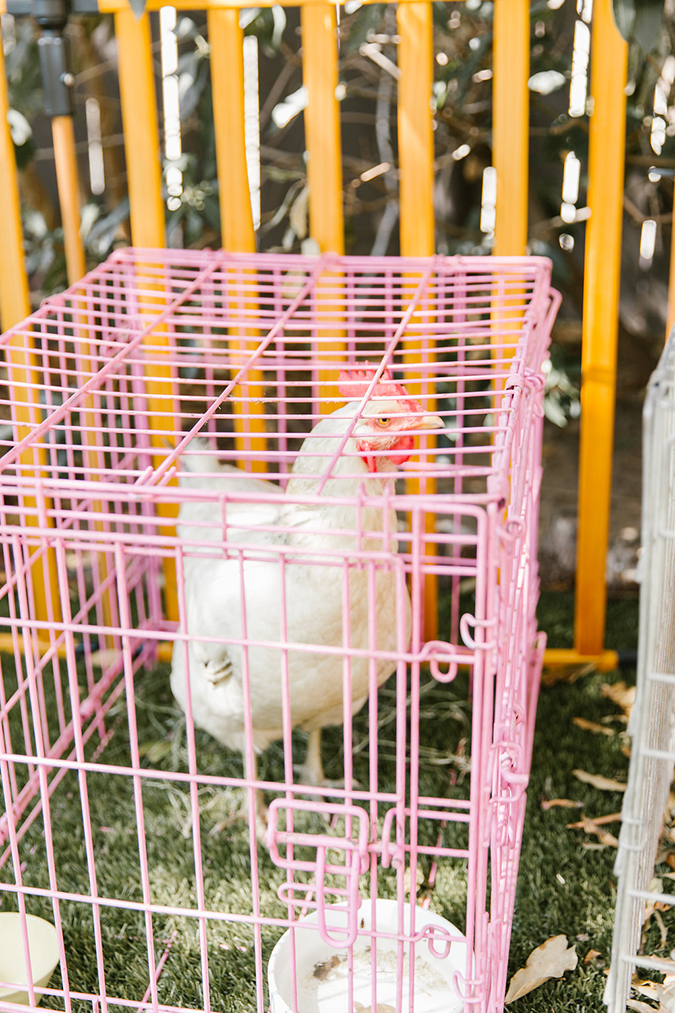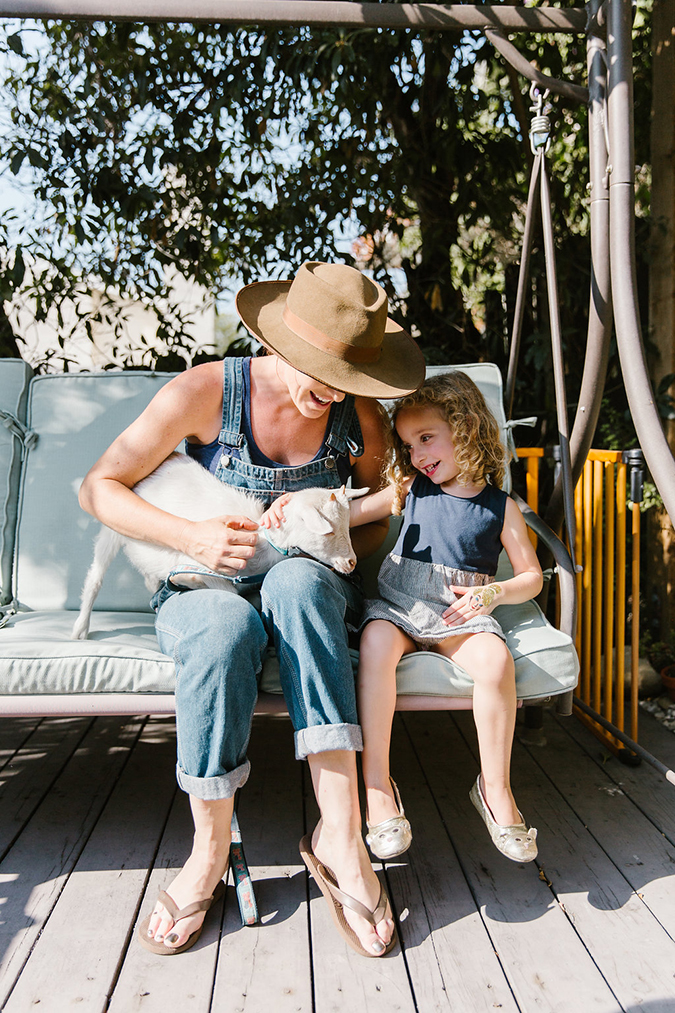 The party took place in our backyard. Activities included a splash pool, water table, bubbles, and a glitter tattoo station. Even though we live in L.A., a neighbor of ours has a small urban farm with a bunch of animals, so we asked her to bring over a chicken and a pygmy goat for the kids to play with. She helped the kids pet them and walk the goat around our yard on a leash. The animals were a big hit!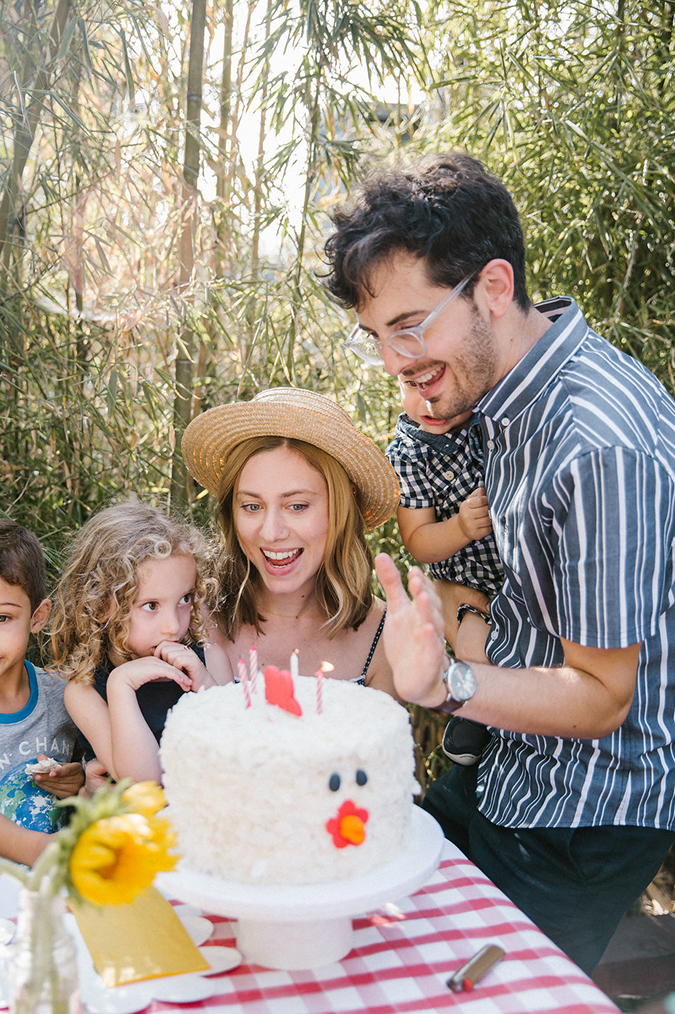 One funny moment was when Eden started feeling shy during the birthday song and didn't want to blow out her candles. We asked her buddy next to her to help, and he gladly obliged. Ha!
What are some of your favorite themes for kids parties?

Photos: Jessi Burrone Photography
Affiliate links may have been used in this post.