Tuesday Ten: Summer Beauty Hacks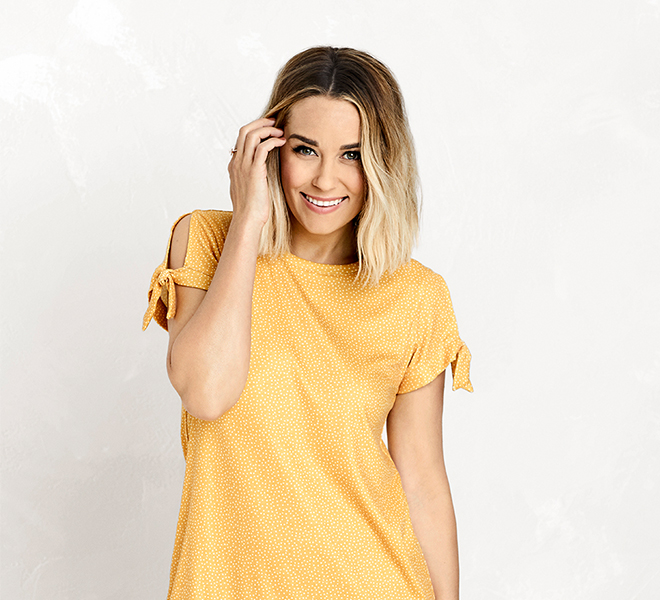 Summer is no doubt one of the most magical times of the year. Beach days, sunshine, fresh fruit, long evenings, bonfires with friends, tanned skin, sun streaked hair, summer vacations… The reasons to love this time of year are endless. Another thing we love about summer is how effortless our beauty routines become. During the colder months, all of us here at Team LC are self-proclaimed product junkies—constantly indulging in luxurious face creams, moisturizing lip balms, and hydrating lotions and potions. Our routines are more complicated in the winter, but that's because we believe it's important to keep our skin hydrated when the weather is cold and dry. However, when the summer months hit, something about this season inspires us to minimize our beauty and skincare routines and take a more effortless route. For us, that means leaning on a few go-to tips and tricks that cut down the time it takes to get ready, while still leaving us feeling put-together and polished. After all, the less time we spend getting ready, the more time we can spend at the beach, right?
Today we're sharing a handful of Team LC's go-to beauty hacks that simplify our routines, save us when we're in a bind, and soothe our sun-kissed skin. If you have any of your own to add to this list, be sure to share them with us in the comments…
1. When you need a little extra SPF…
Mix your foundation with a quality, broad-spectrum face sunscreen (like this one) to give your skin a little extra sun protection. Many foundations and tinted moisturizers already have some level of SPF in them, but it's often not enough to get through a day at the beach or even a day of being out and about in intense sunshine. Simply squeeze foundation onto the top of your hand, then squeeze some sunscreen right next to it, mix them together, and apply with a foundation brush or beauty blender. Think of it as an extra boost of sun protection that's built in with your makeup.
2. When you've just gotten your hair colored…
Make sure to protect your strands with an SPF spray. We mentioned this tip in this recent blog post, and it's important even if you don't color your hair (but especially if you do and are a blonde). Spray a leave-in conditioner like this one into your strands before and after you dive into the ocean or pool, as it adds a layer of protection and will keep your hair soft. Or, if you know you'll be in the sun without a hat, use a spray promotes sun protection like this one so that the sun doesn't dry out or damage your hair. If you'd prefer to go the DIY route, simply spray apple cider vinegar into your hair before you go into the sun to perk it up a bit and help lock in the color.
3. When you run out of dry shampoo…
This hack is simple and not exactly a secret in the beauty world, but it works! You can swap out expensive dry shampoo for everyday baby powder. Sprinkle it on your roots, brush it through, and it does the job perfectly. In fact, if you don't mind the sweet scent of baby powder, you might even prefer it to spray-on dry shampoos. We like to extend our shampoos and blowouts in the summertime, so this tip comes in especially handy when we go through our favorite dry shampoo quicker than expected.
4. When you want a quick and natural rosy cheek…
Swap out your powder blush for a cream blush or cheek stain. As mentioned earlier, we are all about expediting our beauty routines in the summer months, and not only does an easy-to-apply cream or tint blush help us to do this, but it also looks great and super natural on on sun kissed skin. We love this cream stick, this cream compact, this liquid blush and this rose-scented tint because, with a simple swipe and blend, you can have your cheeks looking rosy and dewy in just minutes. You may also prefer the feeling of a cream or tint in the summertime because it allows your skin to breathe and glow, unlike cakey powders.
5. When you've had too much fun in the sun…
Freeze aloe vera ice cubes to rub on irritated skin. Simply make a mixture aloe vera gel with a little bit of water, pour the mixture into an ice cube tray and place in your freezer. Once they're frozen, you can pop them out and rub them over your sun burnt skin or give yourself an ice cube facial for a treat that's not only soothing, but cooling too.
6. When you're in the mood for a swim…
Switch to waterproof mascara. This one is pretty obvious, but it's a good idea to remember to buy your favorite brand of mascara in a waterproof version as summer approaches. We don't recommend going waterproof all the time, as it can be a process to take off at the end of the day. But, if you know you'll be jumping into the water, make sure to apply waterproof to avoid embarrassing raccoon eyes post-swim.
7. When you don't want yellow fingernails…
Choose a light colored polish (or go sans polish) if you know you'll be spending time in the sun. Have you ever had a bright red or a dark-colored polish on your nails in the summertime and noticed that your natural nails looked yellow when you removed your polish? It's not a good look. Not to mention that it's hard to go an au natural with your mani if you have unsightly yellow nails. For whatever reason, wearing a lighter color on your fingernails doesn't have the same dying effect that a dark color does in the sun. Wearing a light pink or sheer color will allow you to remove your polish and have pretty, pink-toned nails underneath.
8. When you want to keep your pedicure looking fresh…
Keep a bottle of clear coat on hand to give your nails touch-ups in between beach days. When you take a walk in the sand after getting a pedicure, do you notice that the sand makes your polish look chalky and dull? It's such a bummer, especially when you have a fun color on your toes and don't have time to head to the nail salon (or give yourself a pedicure) every week. Simply brush on a layer of clear topcoat polish post beach walk and… voilá! Your pedicure is shiny and new again.
9. When you want long summer lashes without buying an expensive serum…
Brush cold-pressed castor oil onto your lash line for a boost of eyelash growth. Yep, you read that right. This tip might blow your mind, especially if you've splurged on fancy lash growth serums or treatments in the past… Good old castor oil has the same effect! You will want to make sure to buy one that is cold-pressed and organic if possible, as it is the most pure and natural. Then, take a clean eyeliner brush, dip it into a bit of the oil, and brush carefully onto your lash line as though you were applying eyeliner. We recommend doing this before bed so that it works overnight. You can brush it onto your eyebrows too!
10. When you don't want a sunburnt pout…
Always apply a Chapstick or lip balm that has SPF in it. It can be easy to forget that our lips need sun protection too, even if you're good about slathering sunscreen on your face and body. Give your pout the protection it needs by choosing an SPF balm like this one that goes on clear or this one that has a fun pop of color. Because, not only do sunburnt lips really hurt, but no one wants to kiss a dry, peeling pout.
Those are some of our favorite summer beauty hacks, but we bet you all have some too. We'd love to hear about them…
What summer beauty hacks would you add to this list?
Let us know in the comments below

Affiliate links may have been used in this post.