Holiday Special: My Thanksgiving Thankfulness Cheat Sheet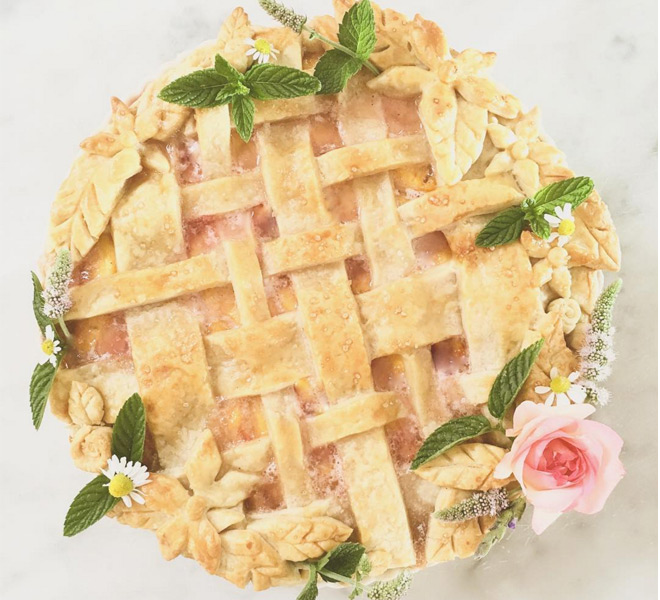 I know I'm not the only one whose Turkey Day traditions include going around the table and saying what you're thankful for. Growing up I always thought this custom was a little cliché, but nowadays it's one of my favorite parts of Thanksgiving. It's easy to take so many things for granted, and I personally love the practice of taking a few minutes out of a busy day to count all of my blessings. This year I decided to take things a step further and put together a Thanksgiving 'Thankfulness Cheat Sheet' to share with my family and friends tomorrow. This list is meant to really get you thinking about all of the things you have to be grateful for in your life. Whether you choose to share your answers aloud at Thanksgiving dinner or just use it for a moment of personal reflection, I hope it brings some Thanksgiving cheer your way.


Thanksgiving Thankfulness Cheat Sheet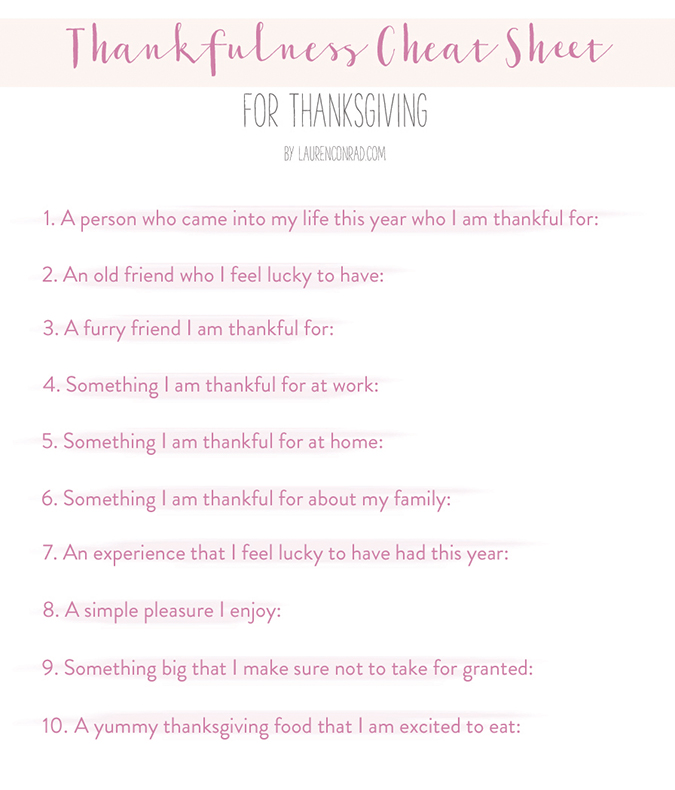 1. My makeup artist and dear friend Amy Nadine's adorable new baby.


2. All of my childhood friends who I am still in touch with. I feel so lucky to have them in my life.


3. Chloe and Fitz, of course!


4. That many of my colleagues and business partners are also my close friends.


5. That I get to live so close to the beach.


6. That they live close by and I get to see them all the time.


7. Traveling to Thailand to meet with some of our artisan partners for The Little Market.


8. Walking our dogs on the beach in the morning while having coffee.


9. My health and my right to vote.


10. Pumpkin pie and our traditional Conrad stuffing. So good!


Feel free to share your answers in the comments or to keep them private. But either way, I hope you take a few minutes to reflect on all that is good in your life.


Happy early Thanksgiving, everyone!