Lovely Libations: 3 Homemade Fall Coffee Drinks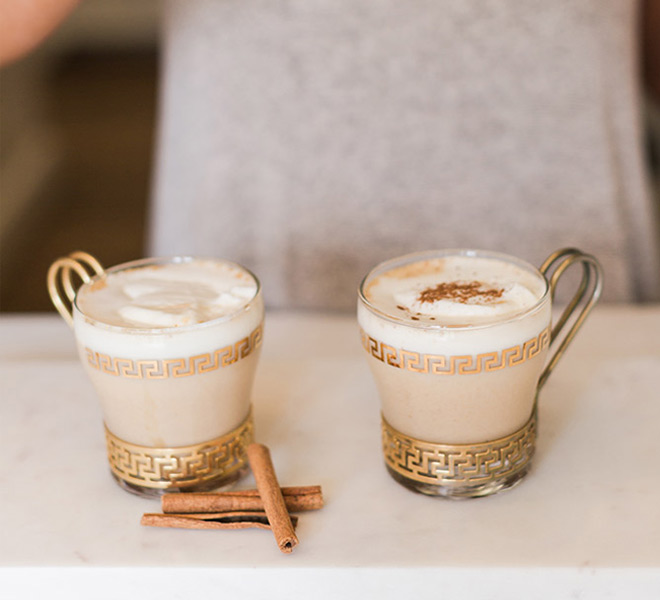 It's that time of the year again, ladies. The days are short and chilly, and curling up with a hot mug of your favorite festive sip is at the top of your priority list. I know I can't wait to start a productive day if it involves a homemade latte. The best part about the fall and winter months is the amount of options when it comes to your coffee drinks. Starbucks currently boasts an impressive drink menu, but sometimes the best drinks are made in your own kitchen. For those mornings when hitting the coffee shop sounds less than likely, I encourage you to try one of these three homemade fall coffee or tea drinks. Once you have a pumpkin spice, chai, or honey lavender latte on your stovetop, I promise that you'll kiss your morning Starbucks run goodbye. Keep scrolling to get your hands on three fall drink recipes that I currently can't live without…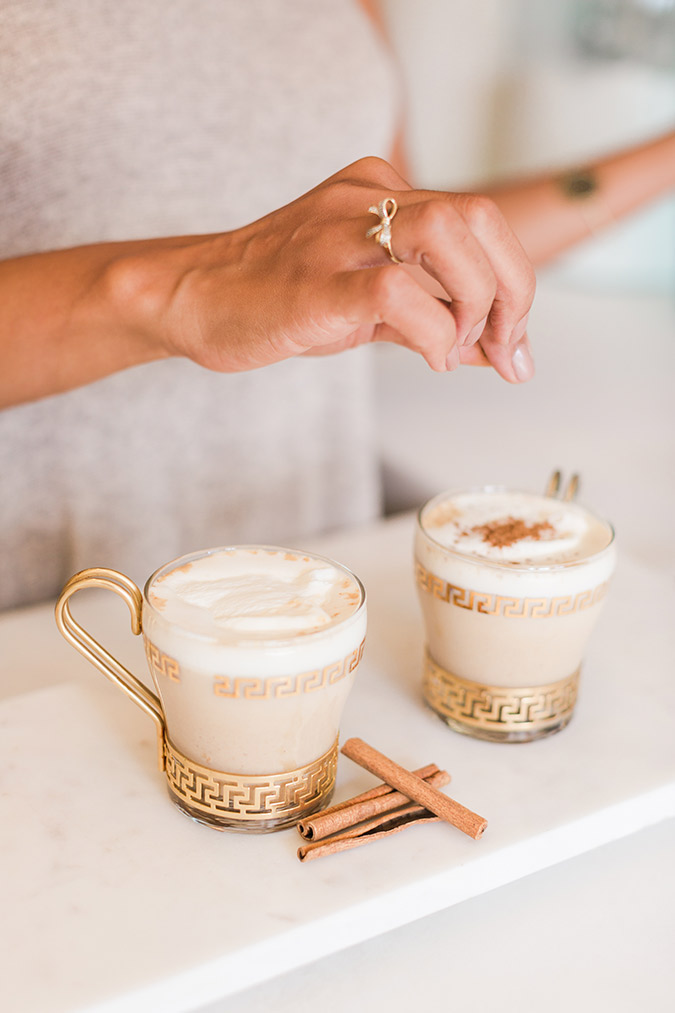 1 cup milk
2 tablespoons canned pumpkin
2 tablespoons sugar
2 teaspoons pumpkin pie spice
1 teaspoon cinnamon
1 teaspoon vanilla extract
2 tablespoons honey
½ cup hot brewed coffee or espresso
½ pint of heavy whipping cream


1. In a saucepan, warm your milk, pumpkin, sugar, cinnamon, vanilla, and honey over medium heat until it is all the way hot. Be sure not to bring this mixture to a boil.


2. Pour mixture into a mug followed by your coffee or espresso.


3. For the homemade whipped cream, pour the ½ pint of heavy whipping cream into a mixer with a whisk attachment.


4. Whisk on high speed until heavy whipping cream is light and fluffy.


5. Spoon a dollop of homemade whipped cream on top of your pumpkin spice latte and sprinkle a dash of cinnamon or pumpkin pie spice on top. Yum!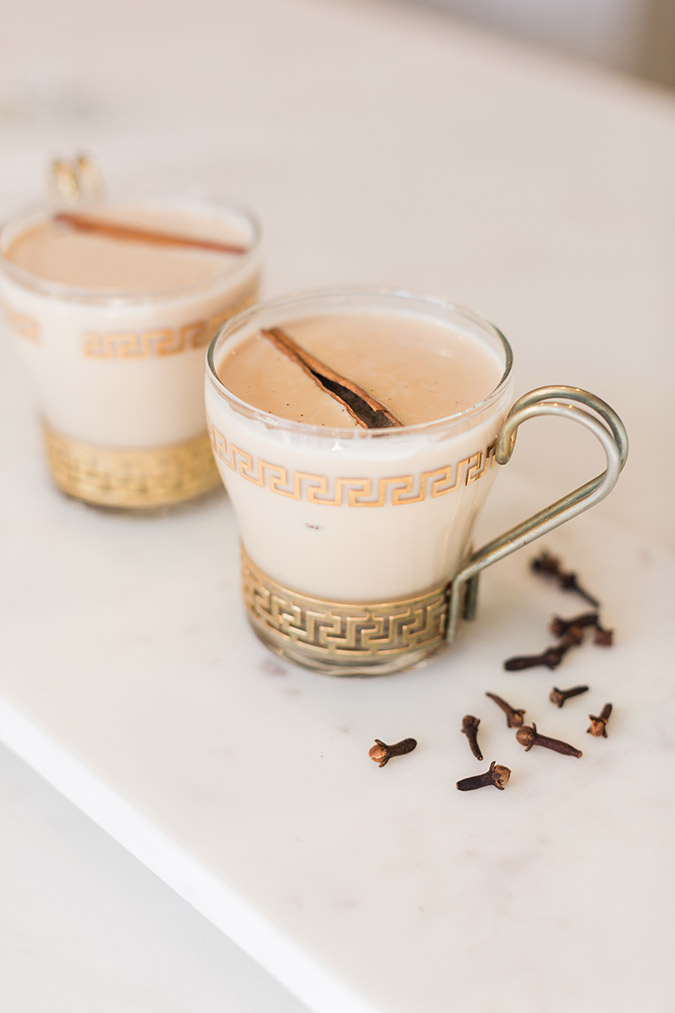 2 cups water
2 regular black tea bags
1/8 teaspoon ginger
1/8 teaspoon cardamom
1 whole clove
1 cinnamon stick
¼ cup sugar
2 ½ cups milk


1. In a medium saucepan, bring the water, spices, and tea bags to a boil. Let the ingredients boil together for about 5 minutes.


2. Mix in the sugar and milk and return mixture to a boil. Keep an eye on the mixture, it might boil over!


3. Strain your chai latte mixture and pour into your favorite mug.


4. Garnish your lattes with a stick of cinnamon or a whole clove. Enjoy!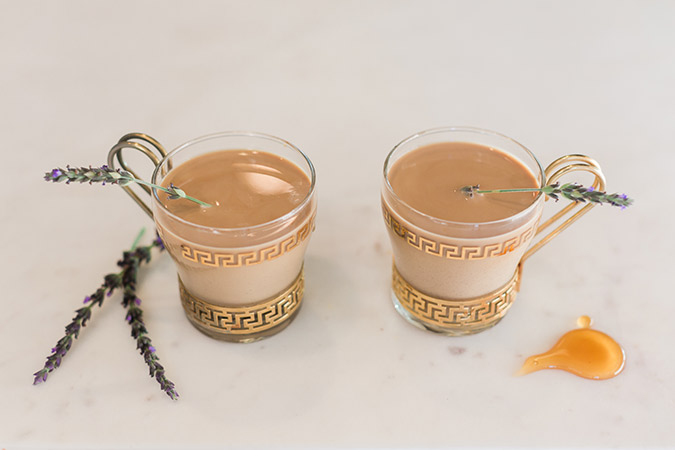 2 teaspoons fresh lavender
½ cup sugar
½ cup water
½ cup honey
coffee or espresso
1/3 cup milk


1. First you'll need to create lavender simple syrup to add into your latte. To do this add the lavender, sugar, water, and honey into a saucepan over low heat. Stir the mixture until the sugar is completely dissolved.


2. Let the syrup simmer for 5 to 7 minutes or until it becomes thick. Stir constantly to avoid burning.


3. Remove the syrup from the heat and let cool.


4. Prepare your coffee or espresso and milk in a mug and stir in the lavender syrup. Start small for desired flavor. Enjoy!


It's difficult to decide which latte is my favorite, so I like to switch them up throughout the week!


What's your favorite fall sip?


Let me know your drink recommendations in the comments!


P.S. Here are some of my other go-to drinks for a little pep in your step: