Holiday Special: Thanksgiving Green Beans & Biscuits with a Twist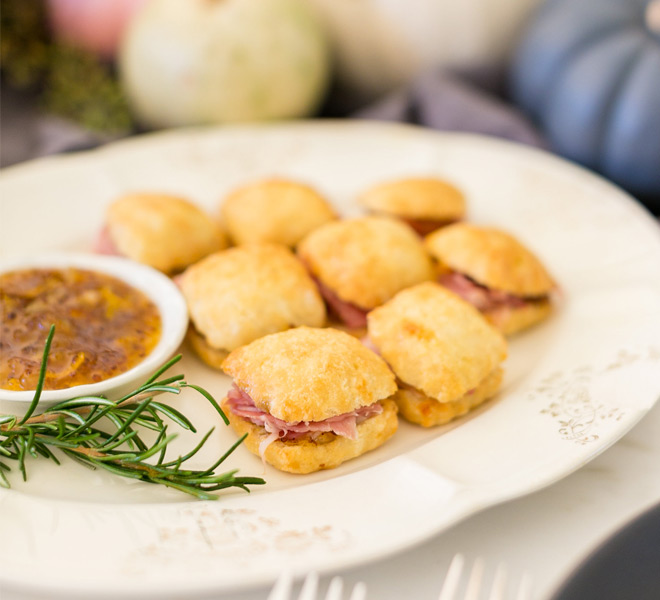 Yesterday we were excited to share with you three delicious recipes for Thanksgiving turkey, stuffing and yams. But, let's be honest, what is Thanksgiving without green beans and biscuits? Having the right sides on your Thanksgiving menu rounds out the entire meal and lets your guests pile up their plates (as is Thanksgiving tradition, of course). So today, we are sharing two dishes that will complete your holiday spread. And the best part? They're not your usual green beans and biscuits.
Urban Palate's haricot vert with tomato romesco and charred shallots is such a tasty take on the usual green bean casserole (not to mention a whole lot lighter and fresher). And, consider yourself warned: These angel biscuits are so delicious, you won't be able to eat just one. The savory ham and kumquat marmalade bring out the perfect balance of salty and sweet. Enjoy!


Haricot Vert with Tomato Romesco and Charred Shallots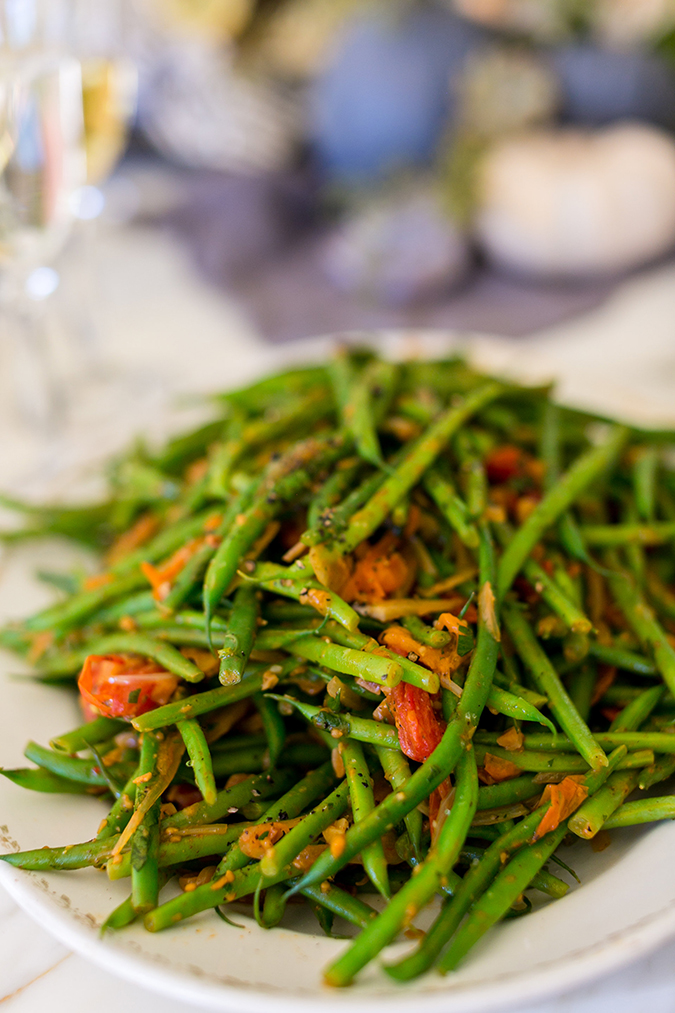 2 pints red and yellow tomatoes (1 of each)
½ cup unsalted, roasted almonds
2 garlic cloves, grated
3 shallots, julienned
2 tablespoons olive oil
2 tablespoons sherry vinegar
1 teaspoon paprika
pinch of cayenne pepper
kosher salt, freshly ground pepper
3 teaspoons vegetable oil
2 pounds haricots verts or green beans, trimmed


1. Heat 1 tablespoon of olive oil in a heavy bottom pan, char shallots, set aside. Preheat oven to 450°. Roast tomatoes baking sheet, turning once, until blistered and lightly charred, 15–20 minutes. Let cool slightly. Finely chop ¼ c. almonds in a food processor. Add garlic, olive oil, vinegar, paprika, cayenne, and half of tomatoes; pulse. Season with salt and pepper.


2. Heat 1½ tsp. vegetable oil in a large skillet over medium-high. Add half of beans; cook, undisturbed, until beginning to blister, about 2 minutes. Toss and continue to cook, tossing occasionally, until tender, 7–9 minutes; season with salt and pepper.


3. Spread beans out on a platter; let cool. Repeat with remaining vegetable oil and beans.


4. Toss beans with romesco; top with remaining tomato, shallots and chopped almonds.


Angel Biscuits with Broadbent's Country Ham and Kumquat Pommery Marmalade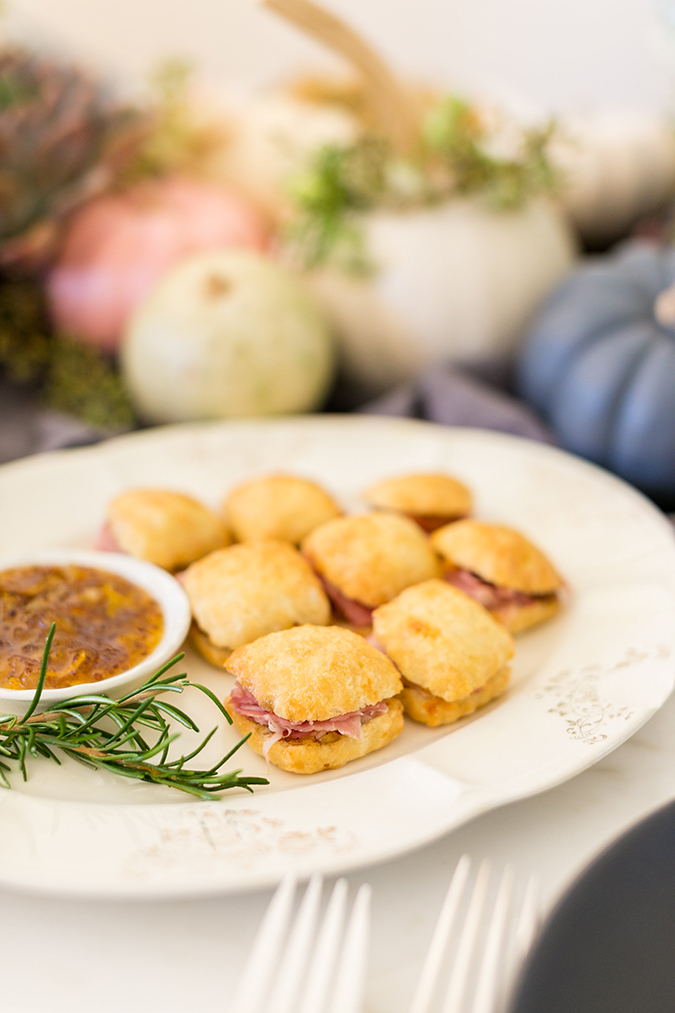 1 (.25 ounce) package active dry yeast
¼ cup warm water (110 degrees F/45 degrees C)
3 tablespoons honey
2 cups buttermilk
5 cups all-purpose flour
1 tablespoon baking powder
1 teaspoon baking soda
1 tablespoon salt
½ cup shortening
¼ cup softened butter


1. In a small bowl, dissolve yeast in warm water. Let stand until creamy, about 5 minutes. Add buttermilk to yeast mixture, and set aside.


2. In a large bowl, combine flour, baking powder, baking soda, and salt. Cut in shortening and butter with a pastry blender until mixture resembles coarse meal.


3. Stir in yeast mixture until dry ingredients are moistened. Turn dough out onto a floured surface, and knead 4 or 5 times.


4. On a lightly floured surface, roll dough to ½-inch thickness. Cut out biscuits with a 2 ½-inch-round cutter. Place on lightly greased baking sheets, barely touching each other. Cover, and let rise in a warm place free from drafts for 1 hour, or until almost doubled in size. Preheat oven to 425 degrees F (220 degrees C).


5. Bake in preheated oven for 10 to 12 minutes, or until browned.


And there you have it! We hope that these recipes, along with yesterday's turkey, stuffing and yams, help to complete your Thanksgiving menu planning this year. While it's fun to hold onto traditions this time of year, your menu can still be reinvented time and time again.


What twists will you put on your Thanksgiving menu this year?


Thanks to Urban Palate for creating these beautiful and delicious dishes for us!