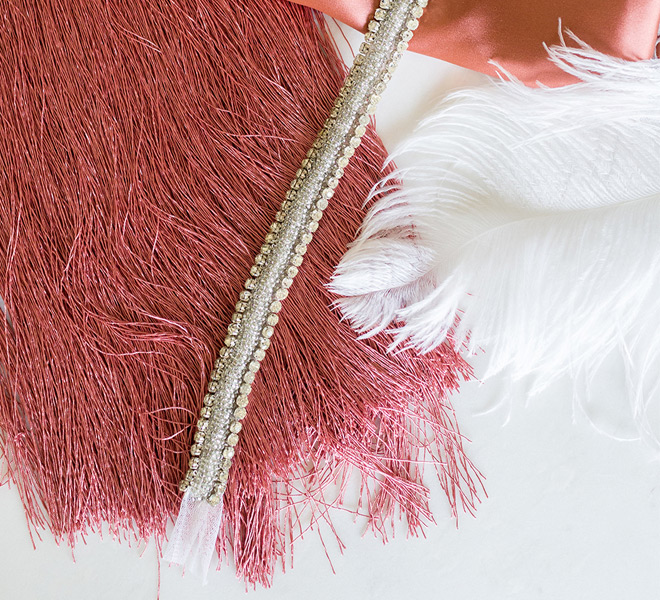 Halloween is just two weeks away and I'm definitely feeling the spooky spirit. Later this week I will be revealing the group costume that my girlfriends and I will be wearing on Halloween this year. And today I have a little bonus DIY costume idea to share with everyone! If you picked up this week's issue of US Weekly, you may have come across my tips for throwing a spooky murder mystery-themed soiree. In the US Weekly article and video, I am wearing a 1920s flapper costume that goes along with the party theme. But what you may not have realized is that I made the flapper costume myself! You really don't have to be a master seamstress to make a fringed frock of your own, and today I am going to prove it to you. This flapper dress is way chicer than anything you would find on the racks in a costume store, and it was surprisingly simple to make. Check out the tutorial below…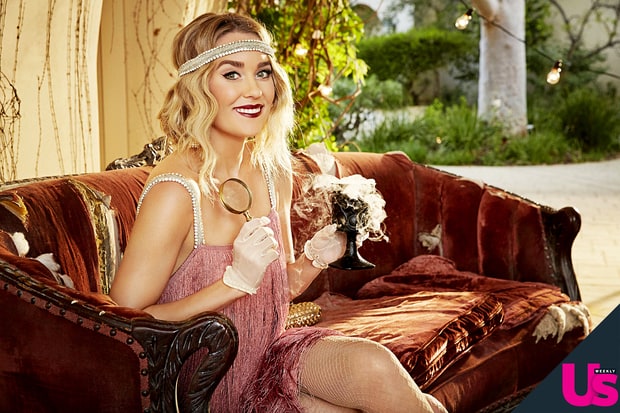 Here's what you will need:
one large feather
enough trim to make 2 straps and a headpiece
enough fabric to make a tube dress (or you can use a slip dress that you don't mind sewing on top of)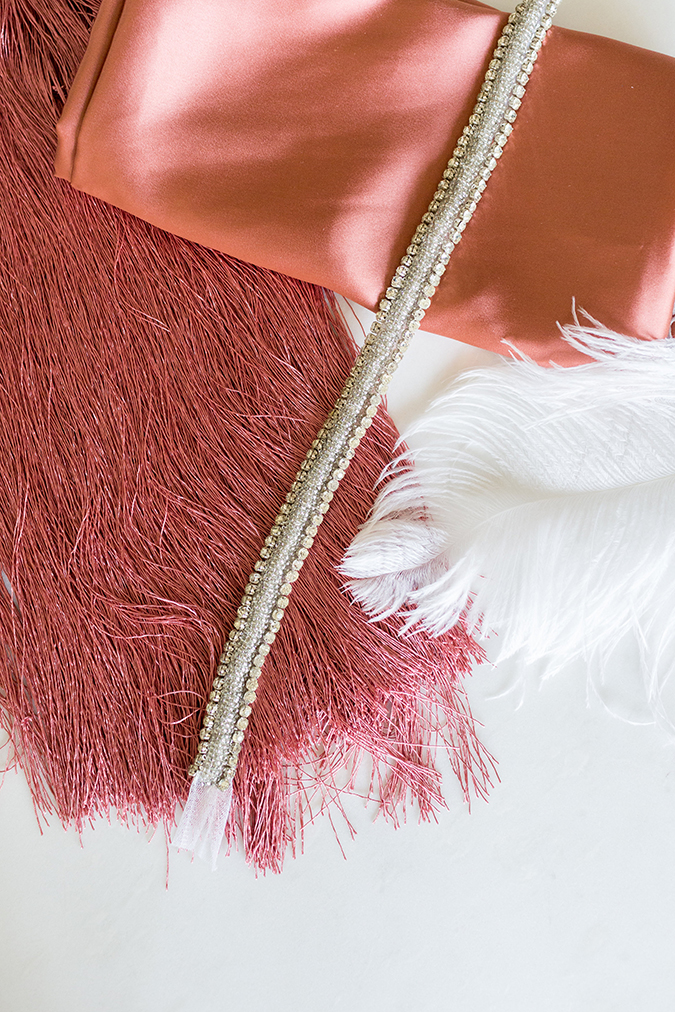 1. You are going to need to start with slip dress. If you already have a dress jump to Step 3. You can either purchase one or make one like I did. To make the dress, simply measure the widest part of your body (hips or bust, depending on the person) and add 4 inches. This will be the length of the fabric. Next measure the how long you want the dress to be and add 2 inches. This will be the height of the fabric.


2. Now you are essentially going to sew a cylinder of fabric. Start by folding the fabric over one inch along the top and bottom of the length of the fabric and secure it with a sewing machine or a needle and thread. Now you are going to fold the fabric in half vertically and sew it together leaving one inch on each side.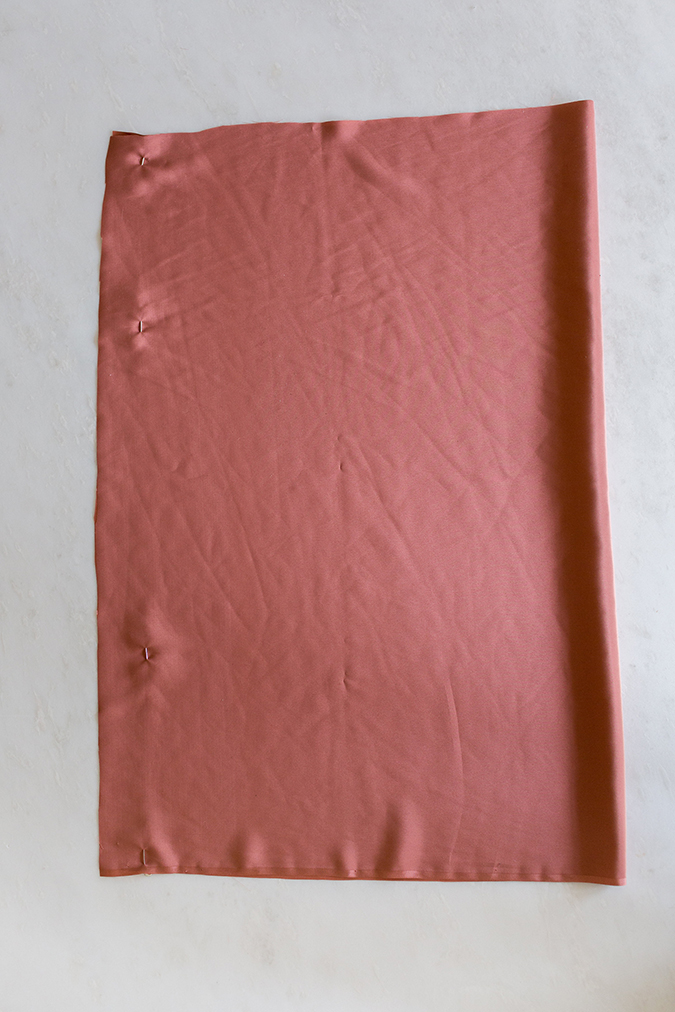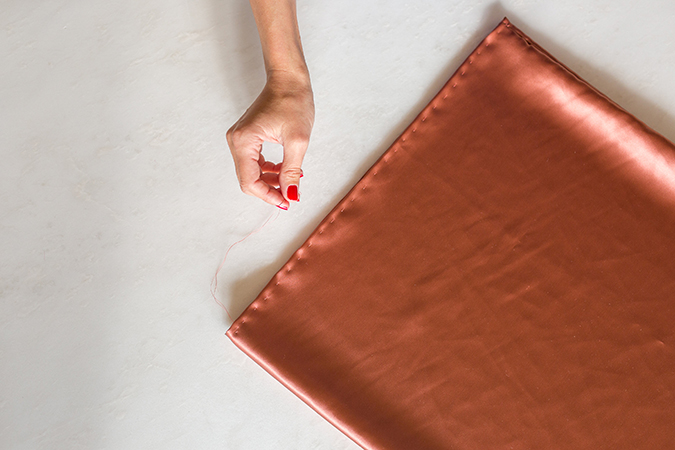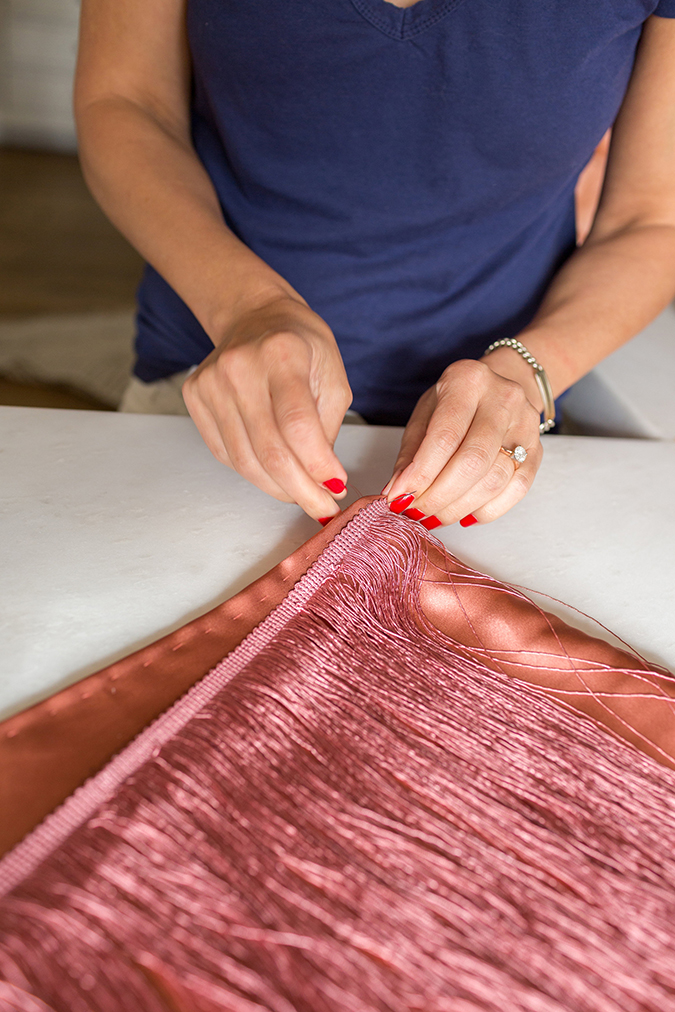 3. Now that you have a dress it's time to attach the chainette fringe. Start by sewing the fringe along the top of the tube dress, and then you'll do as many layers as you want. I recommend starting it half way down the fringe (i.e. if your fringe is 10 inches, start 5 inches below). Measure your dress and decide how many layers you will be attaching and make marks at each point.


4. Now you are going to attach a layer of chainette fringe with a needle and thread (or 2 layers if you want it to be a little more dramatic) around the circumference of the dress at each point marked.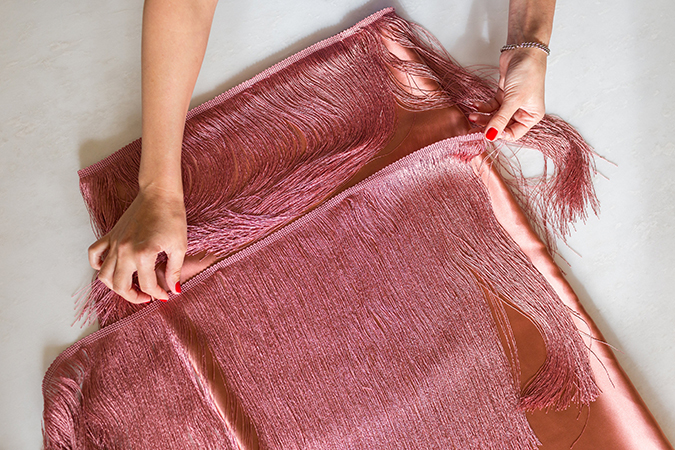 5. Continue until you get to the bottom or half the length of your chainette fringe from the bottoms.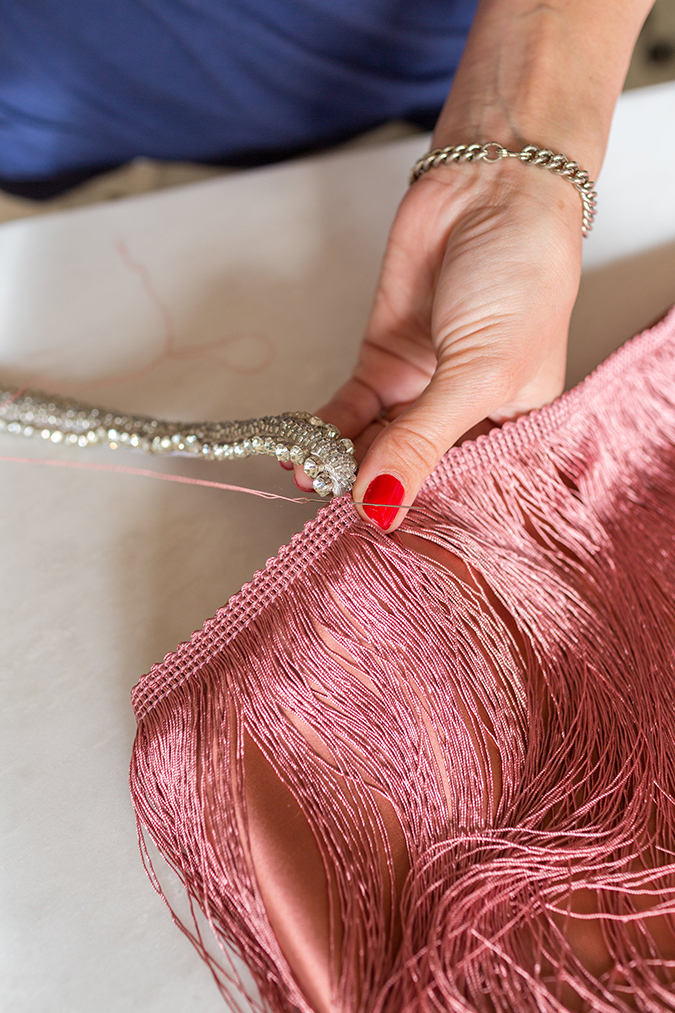 6. Then you're going to sew on the straps! If you have purchased a dress with straps simply sew trim on top of straps.  If you have made the dress, it's time to step into it and decide where you would like the top to hit. Once you decide measure the length your straps will need to be, cut your trim and attach them to the front and back of the dress.I recommend putting on the tube dress so that you can pin the strap length while you're wearing it, to get an accurate fit.


7. If you want, you can make a headband with the extra strap material and add a feather for a little extra flair. I also recommend adding gloves, nude fishnet stockings and a vamp lip to complete your look. Shop these accessories below.


Shop Flapper Costume Accessories…


What are you dressing up as this year?


Share your own costume ideas in the comments!


Photos: Steve Erle/US Weekly, Stephanie Todaro Photography for LaurenConrad.com