Odds and Ends: 3 Spring Flower Arranging Trends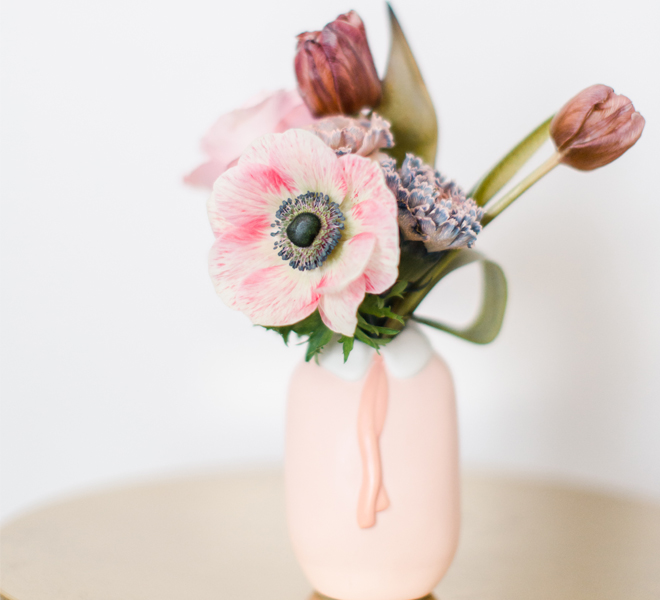 Fresh flowers will never go out of style, but that's not to say that there aren't floral arranging trends that come and go with the seasons. If you love flowers as much as we do, you may be interested to know some of the top 2019 floral trends. Whether you're planning your wedding flowers or making a sweet floral arrangement to display at home, these ideas will come in handy. We may not be florists ourselves, but we know our way around a flower arrangement or two, and today we're sharing our favorite trends for spring bouquets. Whether you prefer pops of color or a more neutral palette, there's something for every taste below. Our number one tip for making a memorable arrangement? Start with a beautiful vase. We used these adorable vases from Lauren's latest LC Lauren Conrad Home Décor collection, and they give each arrangement a little extra character. If you're short on space, these bud vases are a great way to add a little pop of spring onto a shelf without adding extra clutter… and you only need a few flowers to make a full bouquet. Keep scrolling to see our favorite flower arranging trends for spring 2019 and to shop the vases at Kohl's…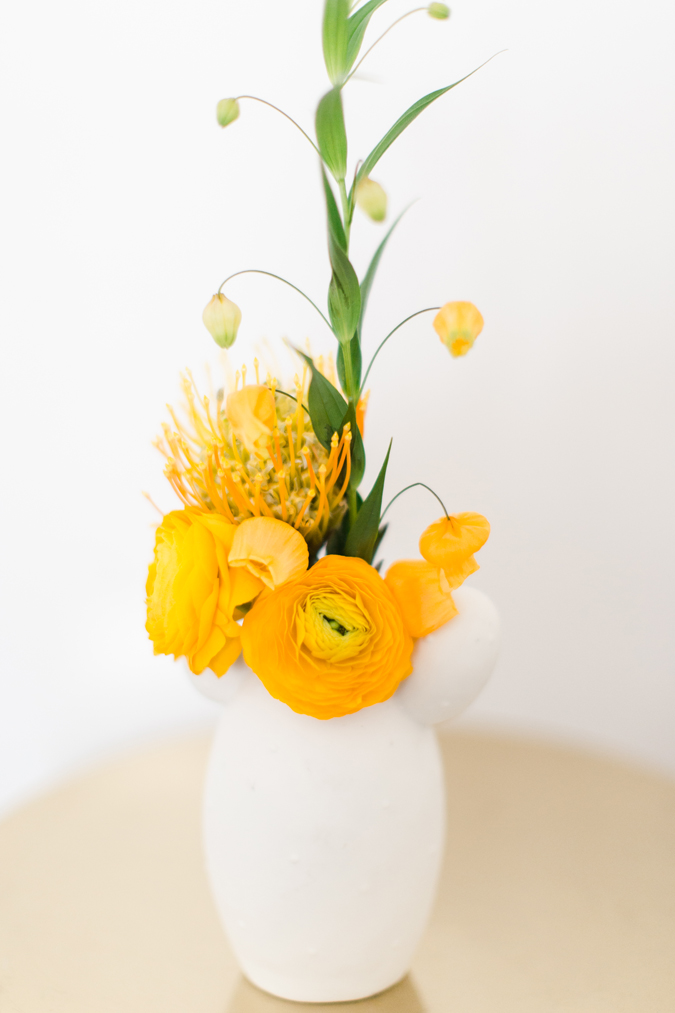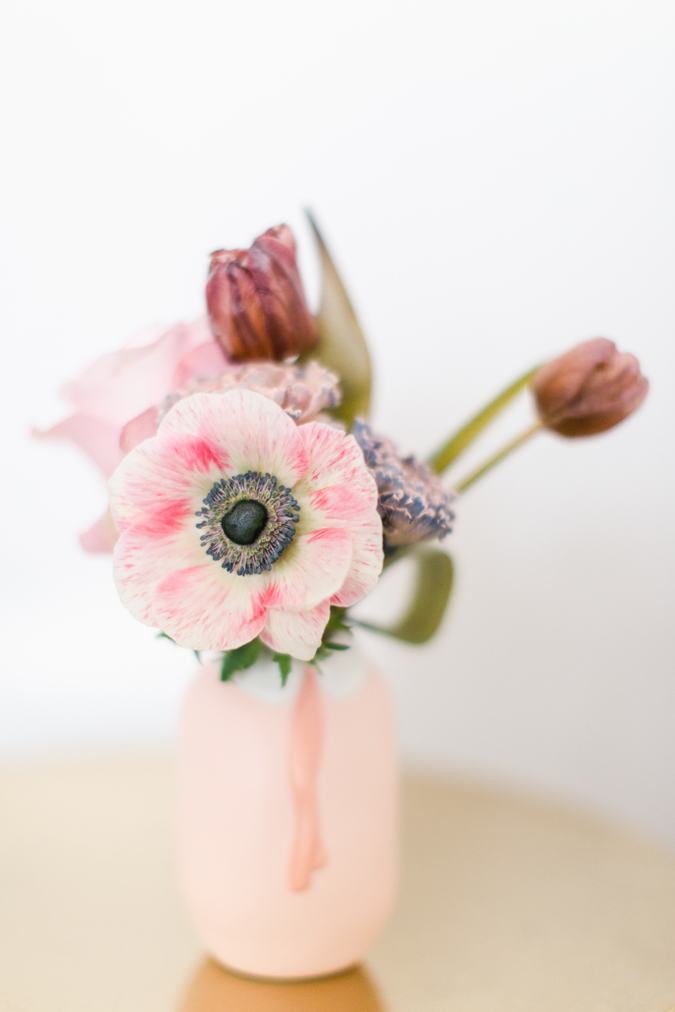 With a whole rainbow of flowers to choose from, sometimes picking our favorites can seem overwhelming. For that reason, we love the simplicity of a monochromatic floral arrangement like these…not to mention the bold pop of color they'll add to a neutral table or windowsill. We paired the LC Lauren Conrad white cactus vase with a mix of soft and spiky blooms, including a bright yellow protea. For the preppier LC Lauren Conrad pink shirt vase, we added in some blush beauties that serve as the perfect toned-down match to the vase color. When picking monochrome blooms, it's best to opt for a variety of flower types and shades—and don't be afraid to mix in a little greenery, too.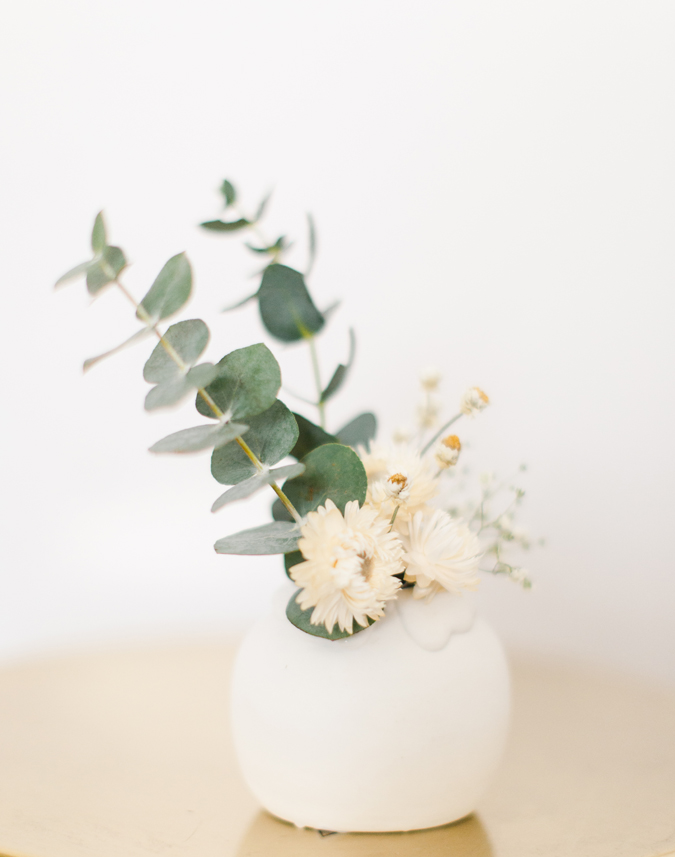 If dried flowers make you think of dusty prom corsages pressed in scrapbooks, these elegant arrangements just might change your mind. We love how these dried flowers and eucalyptus branches look in the LC Lauren Conrad vase. The best part about a dried flower arrangement? You can keep it forever!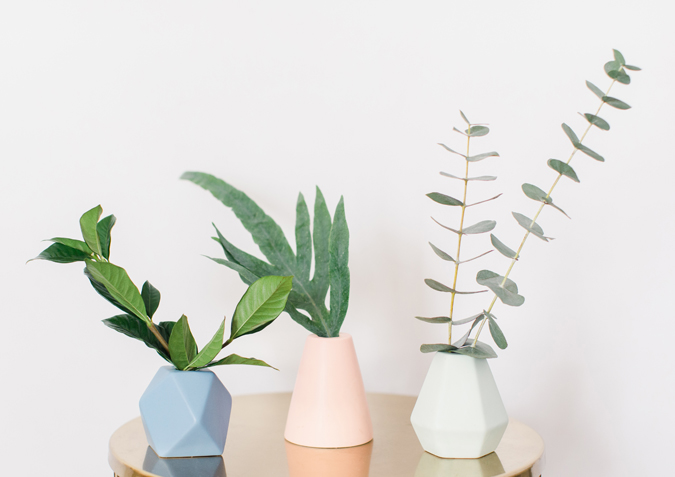 Greenery-only arrangements are a favorite of interior design aficionados. Sometimes all you need is a lush olive branch or a eucalyptus stem sitting on your countertop. With this sweet LC Lauren Conrad bud vase set, we chose simple green leaves to complement the pastel colors on the vases. We added in three different types of leaves to our collection for an arrangement that's simple, sleek, and will match any style of décor.
What are your favorite flower arranging tips?
Share them in the comments!

Affiliate links may have been used in this post.