Inspired Idea: Growing Garden Floral Arrangements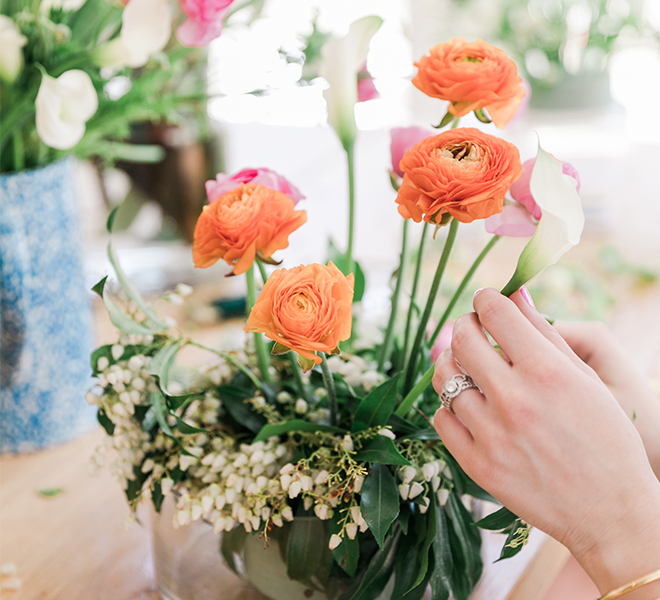 Whenever there is an occasion that calls for floral centerpieces, I prefer to do them myself. Not only does it save you loads of money versus hiring a florist, but I find flower arranging fun and therapeutic just like any other craft. So with Easter and several baby showers on my calendar this spring, some friends and I decided to experiment with some new styles of floral arrangements. Inspired by spring and everything that is blooming, these arrangements are meant to look like they are sprouting from the containers they are placed in. I present to you our growing garden floral arrangements!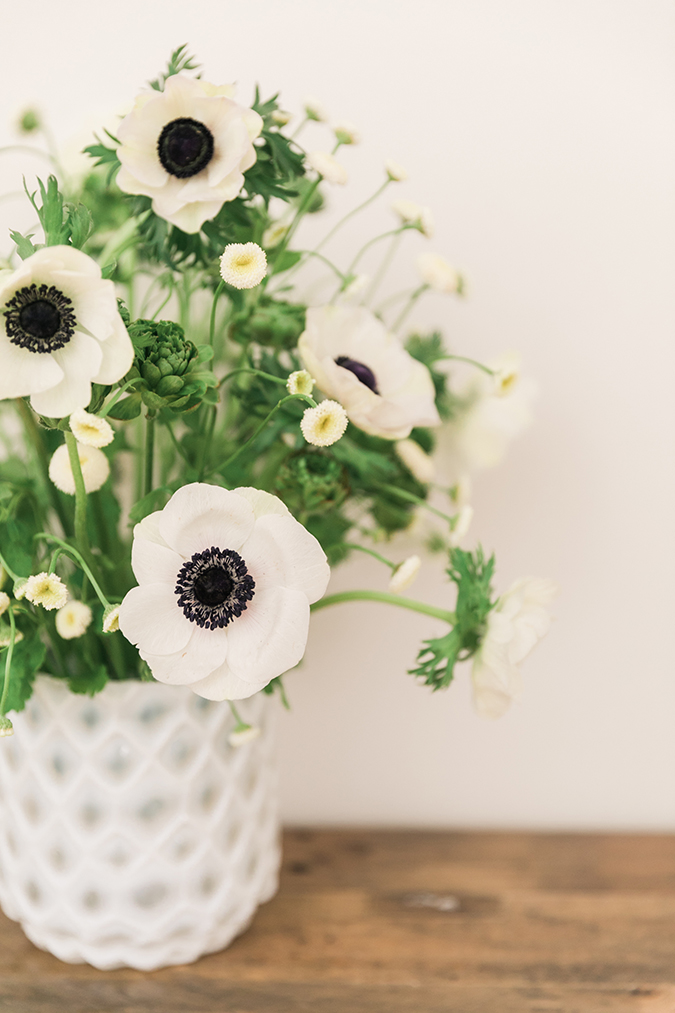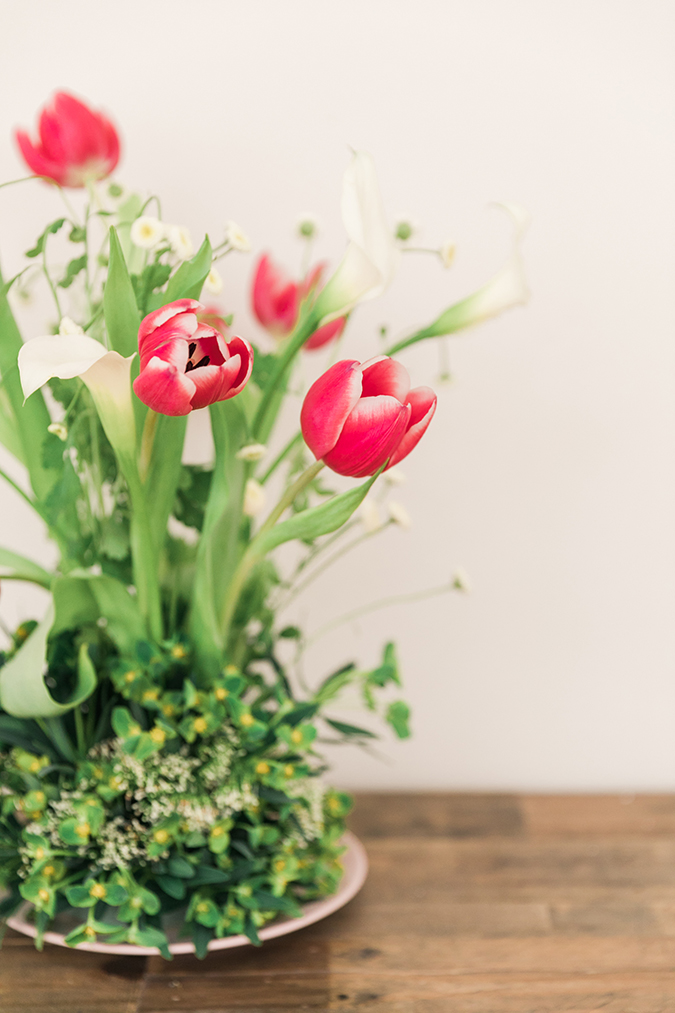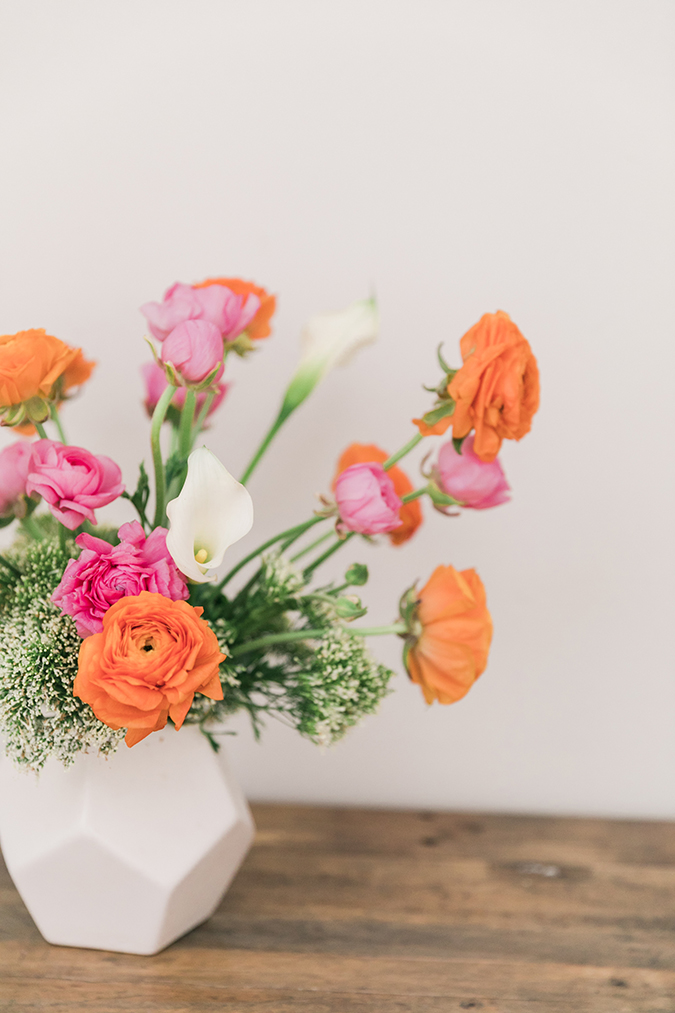 Two of my editors and I each made an arrangement at our last photo shoot, and we had a blast putting them together. The secret to making the blooms look like they are growing out of the container is floral foam. If you've never worked with floral foam before, it's a great way to add more shape or dimension to your arrangement. The one caveat is that sometimes blooms don't last as long in the foam as they would in water alone. Here are some more tips and instructions below…


Here's what you will need:
blooms with thicker stems that won't break or bend when they are stuck into the foam (ranunculus, tulips, calla lilies, and anemones all work very well)
wire if you do plan to use thinner stems that need some reinforcement
lots of greenery
moss (optional)
low containers with a wide opening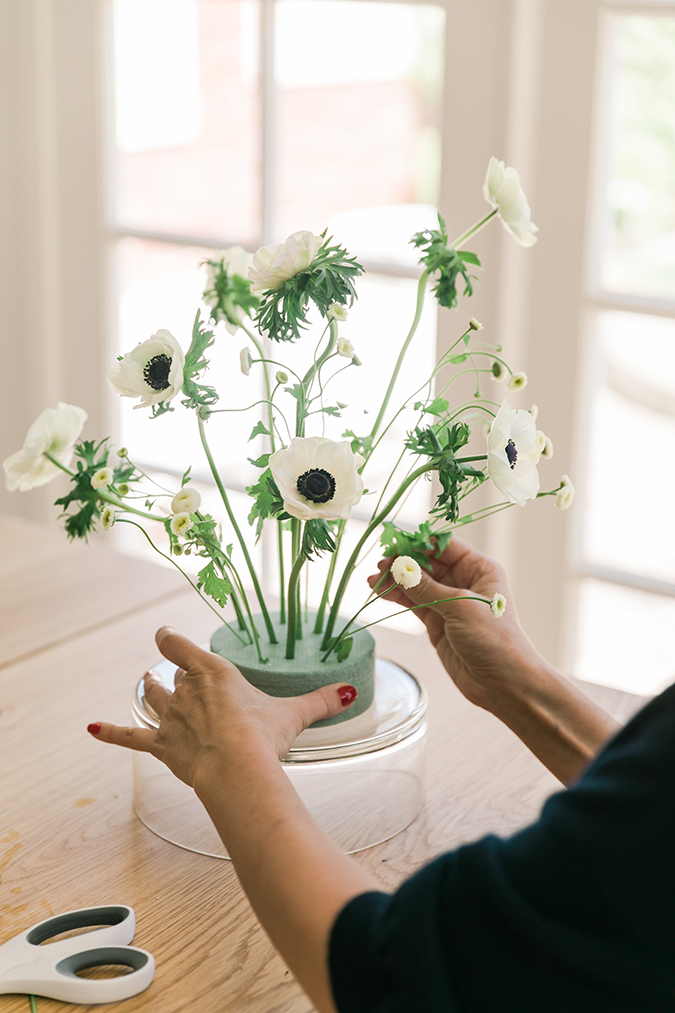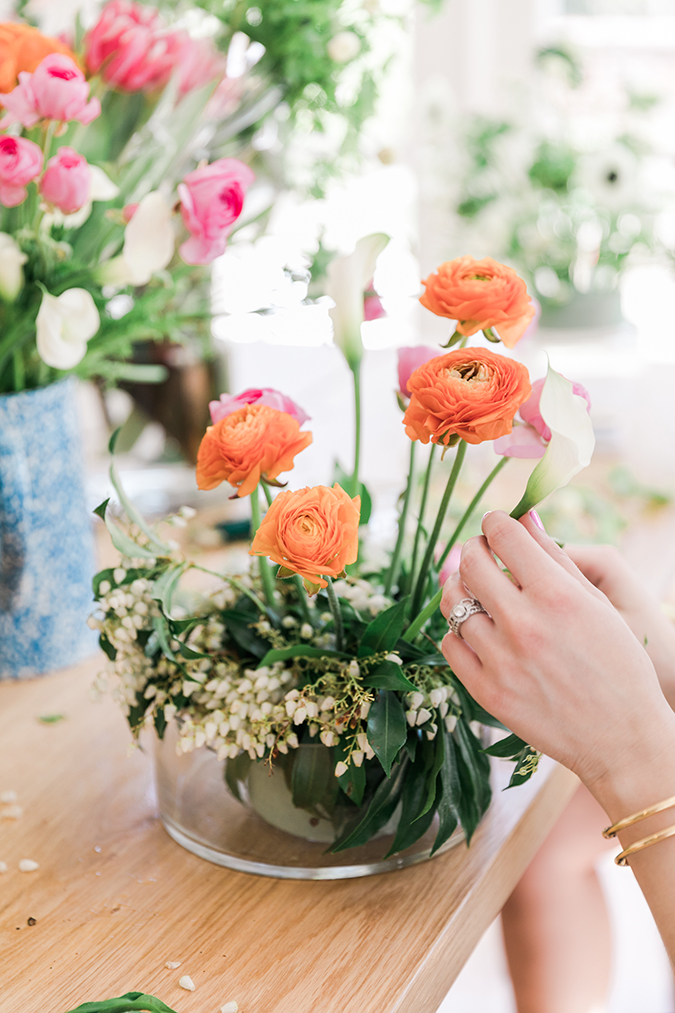 1. Place a block of foam in the bottom of your container. If necessary, you can cut a smaller piece from a large wedge to fit. You can also place your foam wedge directly onto a pretty plate if you prefer!


2. Start by placing some of your spring blooms into the foam sporadically, as if they were growing from seeds you potted. Don't over think it. These arrangements are supposed to look slightly wild and overgrown.


3. Then, start to fill in any blank spaces with plenty of greenery. If you still have parts of the foam showing that are hard to stick greenery into, you can cover them up by placing some moss into the container around the foam.


4. Add some water into your container for the flowers to drink.


There you have it! I hope you like how these turned out as much as I do.


Are you going to be doing any flower arranging this spring?


Share your own tips in the comments.