DIY: Kids Valentine's Day Ideas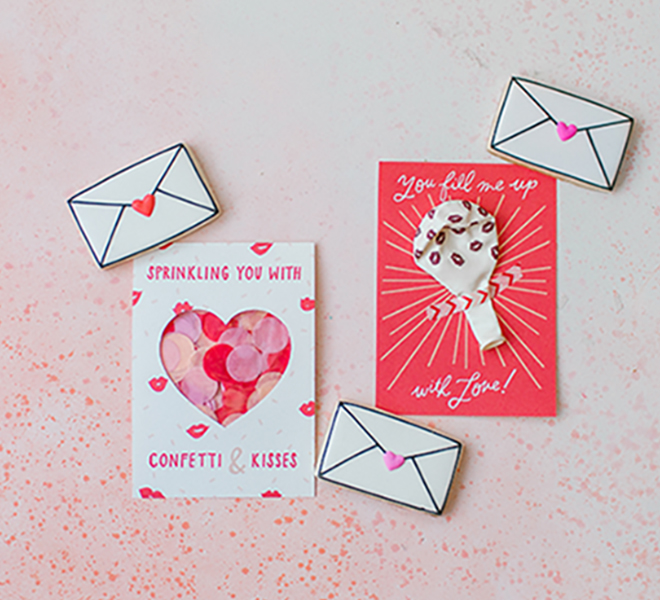 Valentine's Day is one of our favorite holidays, because duh, pink and red! Last year we threw a kid's party and a fete fit for our Galentines, but this year we wanted to arm you with a simple set of DIY's to make your Valentine's Day as cute as can be. These crafts are easy to whip up with kids of all ages, and will make for a fun and festive afternoon. Have your little ones take these adorable Valentine's into their classes at school or decorate your home with them for a sweet touch. Either way, you're guaranteed to spread a little love. Keep scrolling to see how to turn your afternoon into a Valentine's Day themed crafting party…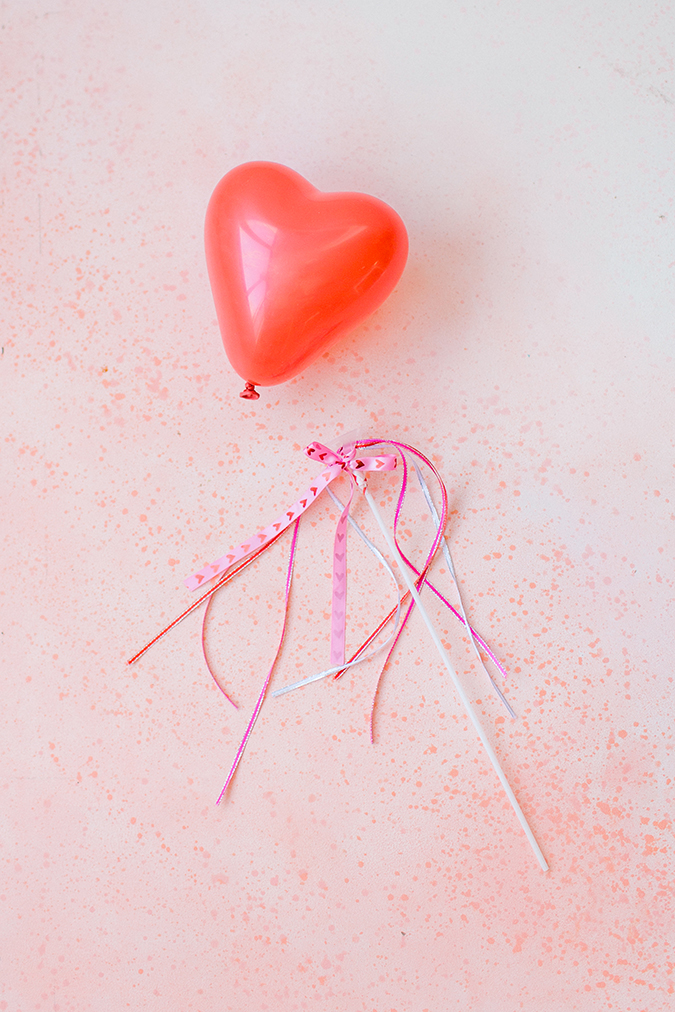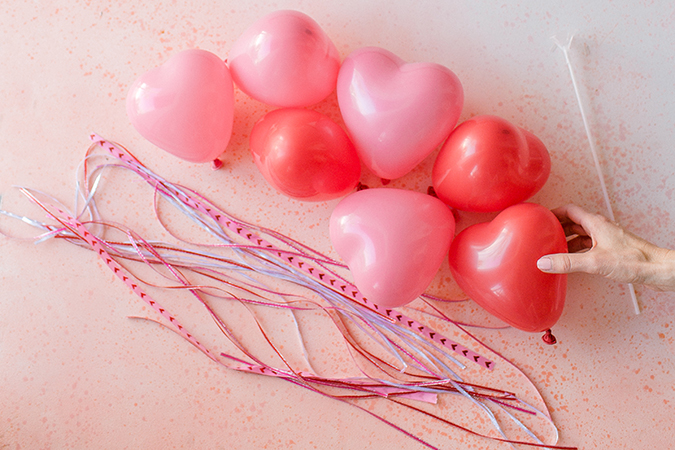 Using your handheld balloon pump, blow up the desired number of heart balloons, tie off and set aside.
Cut ribbon into strips about 24 inches long.
Attach the plastic balloon cup to the balloon straw.
Tie ribbon around the base of the cup, centering the straw in the middle of the ribbon.
Finish with washi tape to secure.
Pull the end of the balloon through the cup.
Wave it around and cast love spells!
Party-Themed Printable Valentines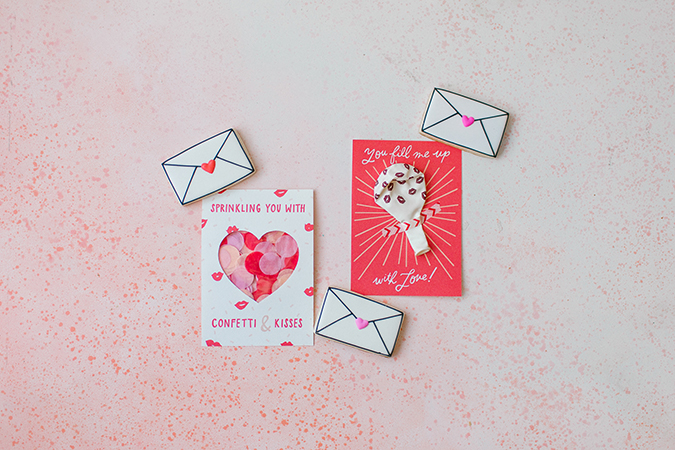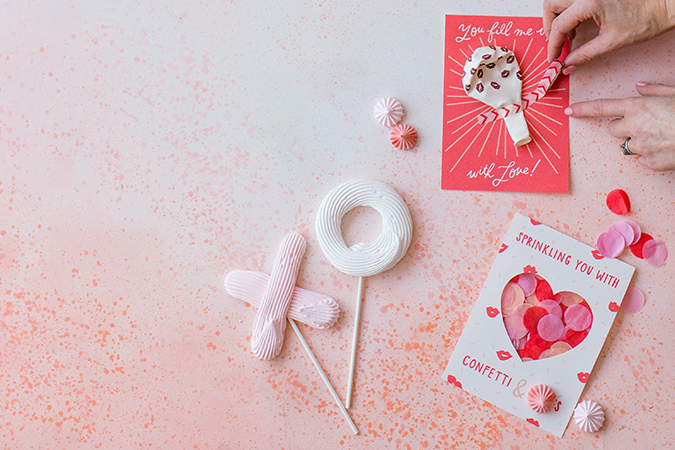 Download the template, print at 5×7 ratio onto matte white cardstock.
Cut Valentines out to proper size.
For the balloon Valentine, center the balloon and use washi tape to secure.
For the confetti Valentine, using scissors or a Cricut cutting machine, carefully cut a heart shape (or circle).
Place confetti into small jewelry bag
Using washi tape, attached the jewelry bag filled with confetti to the backside of the Valentine.
Send it to someone you love!
Here's to a crafty, cozy, and seriously cute Valentine's Day with your little ones!
Affiliate links may have been used in this post.