Summer may be coming to a close, but that doesn't mean that you have to give up perfectly touseled beach waves. Whether you live next to the ocean or are planning your next visit, we can all agree that the best versions of ourselves are sunkissed and salty from playing in the waves all day. Now that we've got you daydreaming, allow us to introduce you to a little DIY that will have you looking beachy all year long. Say hello to our new favorite hair product: homemade sea salt spray.
We were a little skeptical at first that this DIY version could work at all like professional styling products do. But after trying it, we were rather impressed with the results. This DIY all-natural sea salt spray will leave your hair shiny, deliciously fragrant, and with just the right amount of texture. Plus, it doesn't leave your tresses feeling crunchy like a lot of store-bought styling products do. If this sounds like a beauty product that you'd keep in your arsenal, keep scrolling for our super easy tutorial…
DIY Sea Salt Spray
Here's what you'll need:
1 ½ cups luke warm water
1 teaspoon avocado oil (could also be substituted with coconut oil)
2 teaspoons sea salt
4 drops of lavender essential oil (or scent of your choice)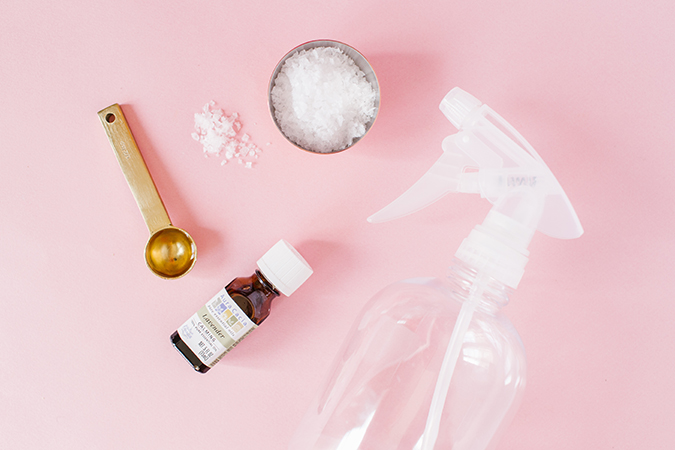 Here's how to make it:
All you need to do is combine all of the ingredients mentioned above and pour the mixture into a spray bottle. Be sure to shake your sea salt spray before every use because the oil and water will separate. Store your sea salt spray at room temperature for up to four months.
How to use it:
Spritz the sea salt spray onto damp hair and scrunch throughout the drying process, or add some spray to dry hair to add a little more texture. What we loved most about our DIY is that it didn't leave our hair greasy or overly gritty when we sprayed a generous amount!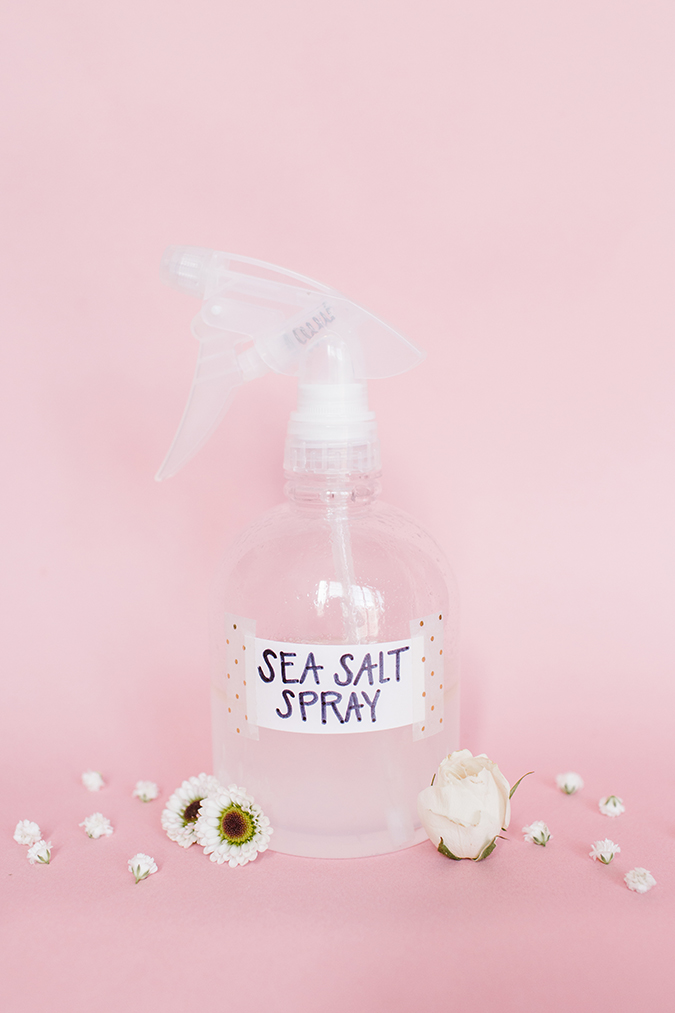 The Results
On straight hair: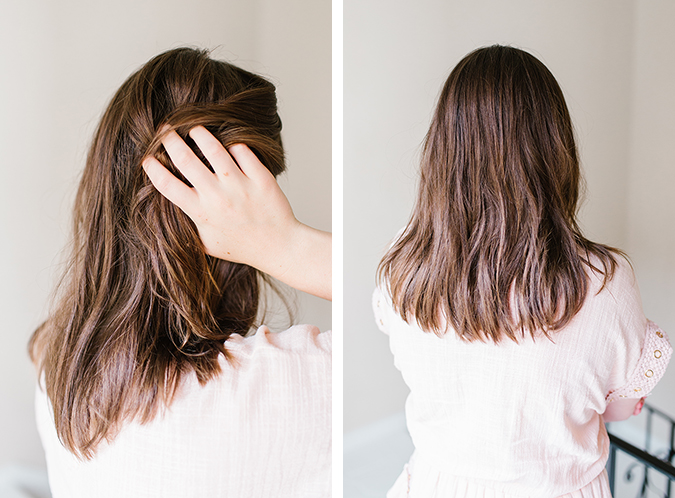 Our DIY sea salt spray added the perfect amount of texture to naturally straight hair. It left strands tousled with slight bend and just enough grittiness. 
On wavy hair: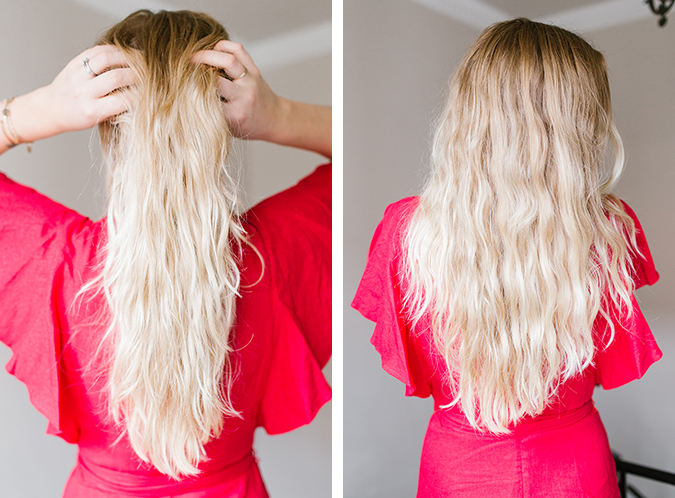 For the wavy or curly haired ladies out there, this sea salt spray enhanced natural bend while adding subtle texture.
And there you have it! This is one beauty DIY that we'll be repeating once our own homemade spray bottles run out. If this tutorial isn't your cup of tea, don't worry! We've rounded up our favorite store bought products below:

Will you be giving this DIY a try?
Let us know in the comments!
XO Team LC
Photos: Jessi Burrone for LaurenConrad.com
Affiliate links may have been used in this post.