Beauty Note: 5 Ways to Style Short Hair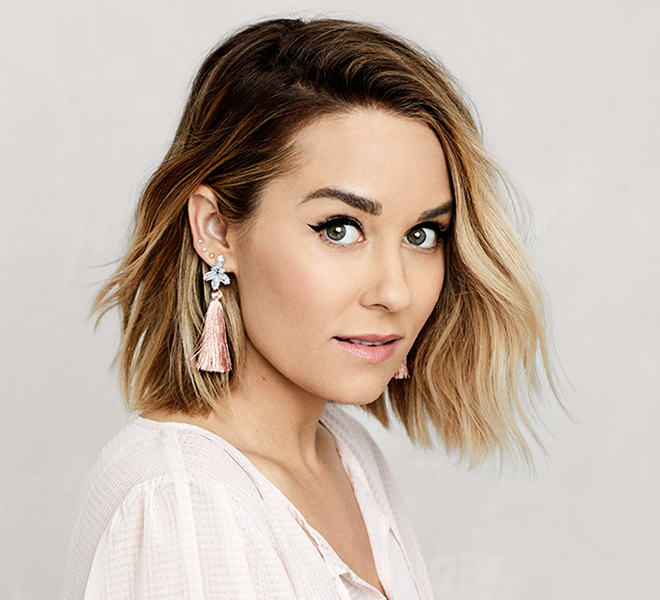 If the soaring temperatures this summer are enticing you to make the chop, you aren't the only one. Whether you currently have short locks or are looking for a little inspiration on a future haircut, I thought I'd weigh in on my go-to styles for short hair. I'd be lying if I said that I didn't miss my long locks on occasion, but my current lob is easy to style in a pinch especially since I have a little guy to chase after. Because it may seem like there are limited options for those with lobs and bobs, today I'm sharing five simple (and chic!) ways to style your 'do. Keep scrolling for my short hair tips and ideas…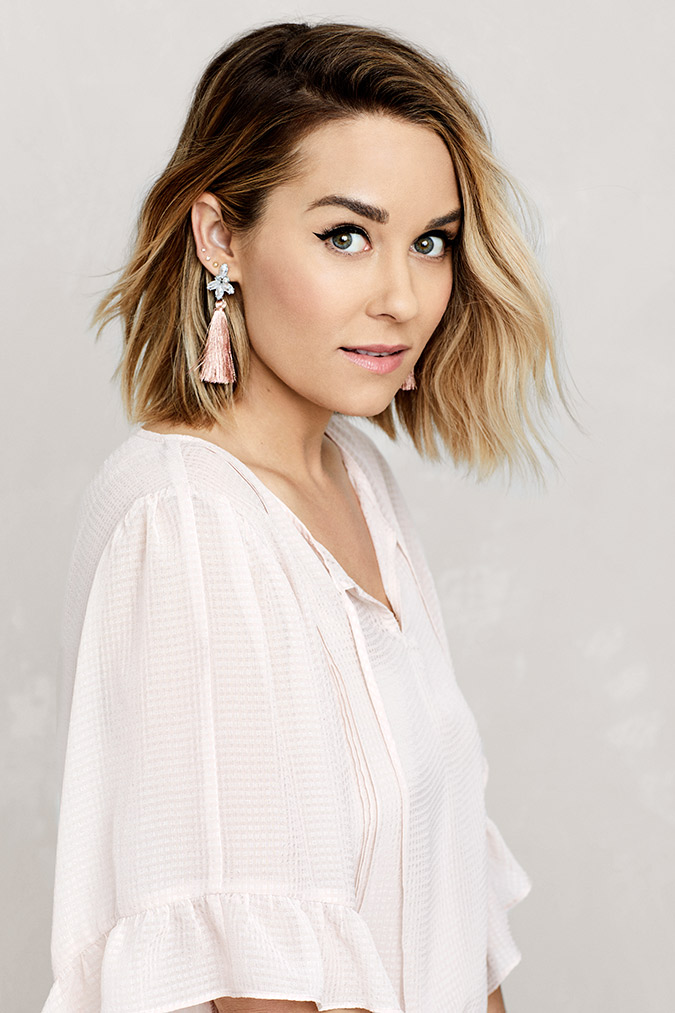 Mix it up! If you're more of a middle part kind of gal, why not stray from the norm and opt for a deep side part? You will add some fun volume if your hair isn't used to being parted this way. This is one of my most frequent off-duty looks, yet still looks polished when I'm on set for a photo shoot.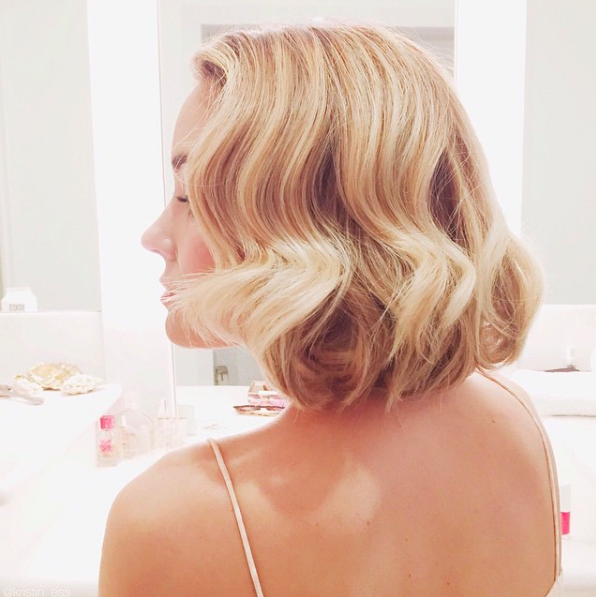 Whether it's tousled beachy waves or more polished vintage waves like in the photo above, I love adding some bend to my locks. Short hair is easier to style when you're in a time crunch and adding some curls and texture will instantly elevate your entire look. Catch my beachy waves tutorial here.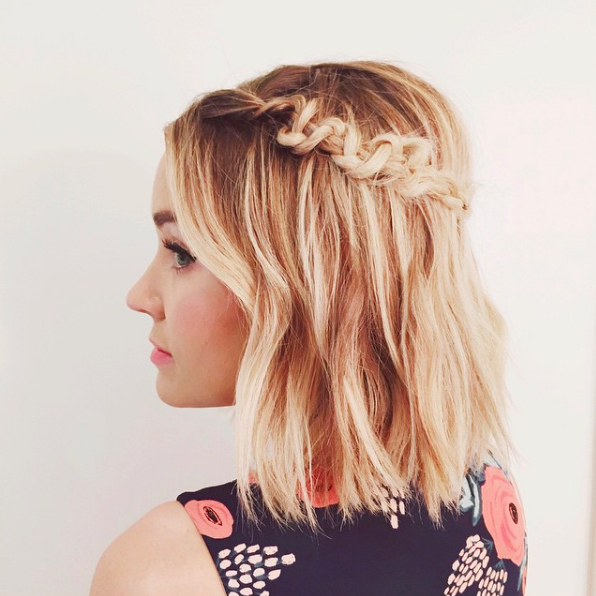 Need to cover up second day hair? Braids. Looking for a perfect way to keep your hair out of your face? Braids. Or if you're just looking for a fun way to break up your hair routine, braids are the way to go. I love a messy, undone look and the best way to achieve that is with a bit of texture spray and gently pulling your braid apart after you're done. Voila!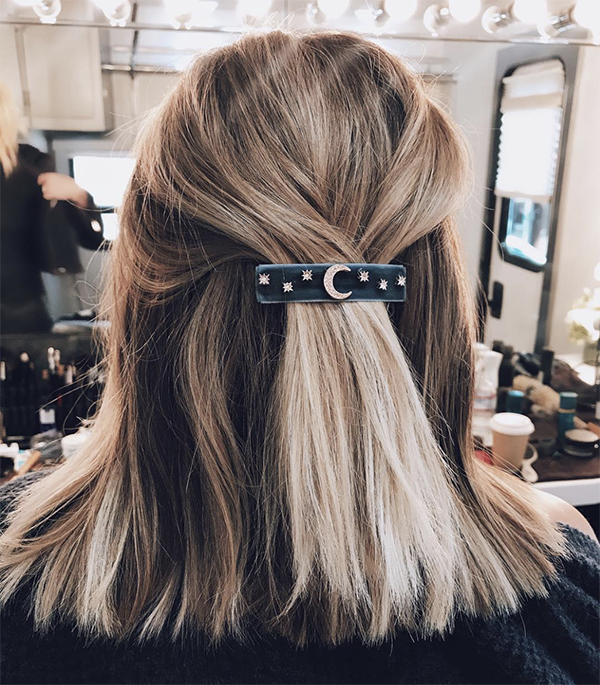 I struggle to contain my hair in a tiny ponytail on most days, but I love having the option of pulling my hair back. If I'm feeling fancy, I'll grab a cute hair accessory from my LC Lauren Conrad collection and do a half-up look like the photo above.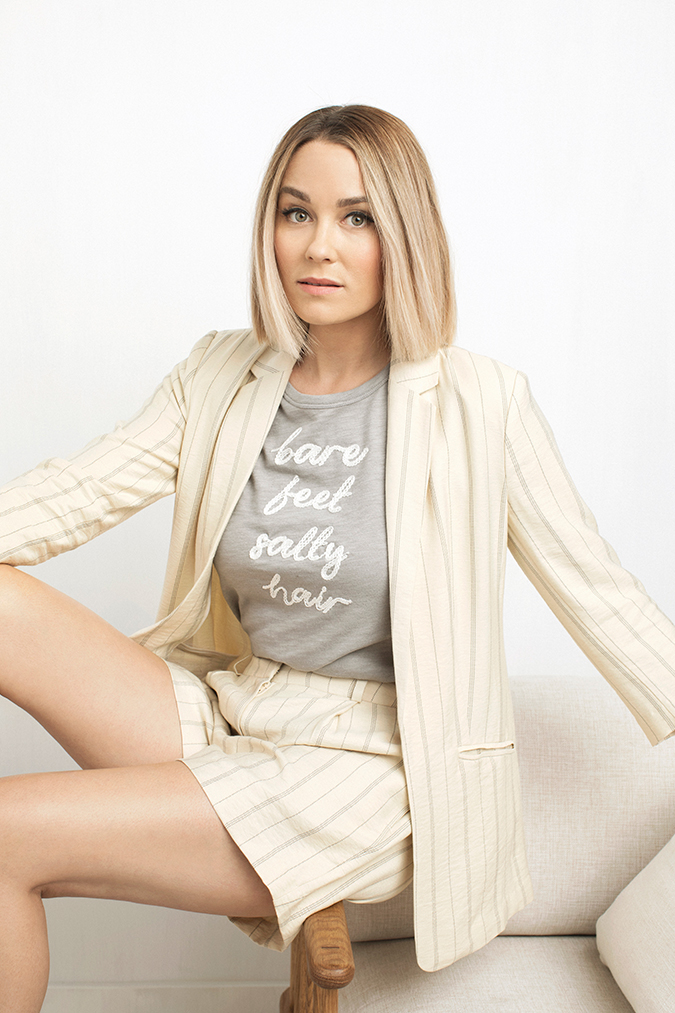 The easiest way to style short hair has to be a sleek middle part. Since I don't have a ton to work with, sliding a straightener through my hair takes a few minutes tops, and I'm good to go!
If you have short hair, what are some of your favorite go-to styles?
Let me know in the comments below!
Affiliate links may have been used in this post.