Recipe Box: Southern Chicken Salad Radicchio Cups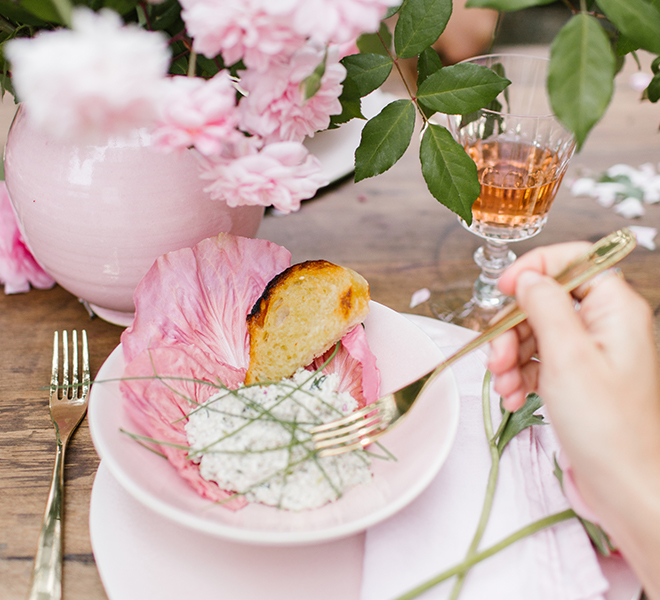 Hey everyone, it's Kate Martindale here again. Earlier this week, I shared the photos from our pink rosé-tasting party I hosted with Laurel of Sweet Laurel and the Team LC girls. It was a pretty magical afternoon, and I hope you liked reading about it. You might have noticed in that post that I was holding out on sharing what I served for lunch that day… That's because it's a family recipe that's pretty special to me, and it deserves its own moment in the spotlight. Enter: my Auntie Re's southern chicken salad, served in bright pink radicchio leaves. All three of my aunts and my mother cook very well, and all of them make this chicken salad. It was originally started by my Aunt Re, and eventually became a family favorite. Over the years, she has shared her recipe with the women in our family, and each of us has our own variation on how we make it. Today I'm sharing my version.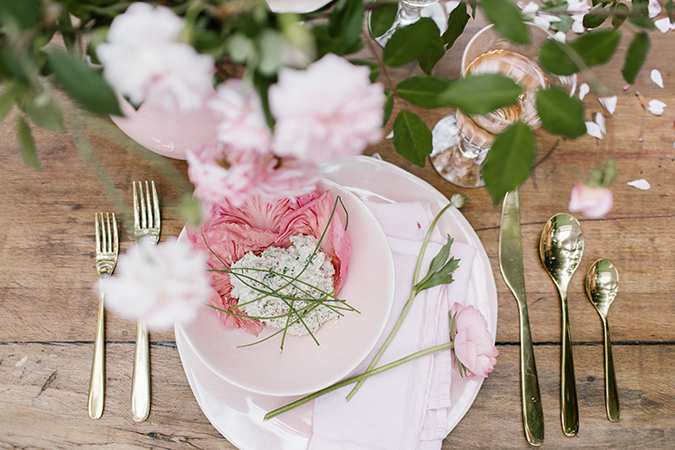 This light lunch was the perfect complement to our rosé and the Sweet Laurel cake we nibbled on for dessert. And while on paper it might seem like a simple chicken salad recipe, rest assured that it's one of those southern homestyle dishes that satisfies and comforts without leaving you feeling weighed down. This recipe can be made overnight and is great for using to make tea sandwiches for a wedding shower or baby shower. We kept things light by wrapping it all up in pink radicchio leaves (how crazy-cool is that color?). However, I couldn't resist passing around a basket of crusty, buttered bread for delicious open-faced bites too. Here's how to make my Auntie's chicken salad…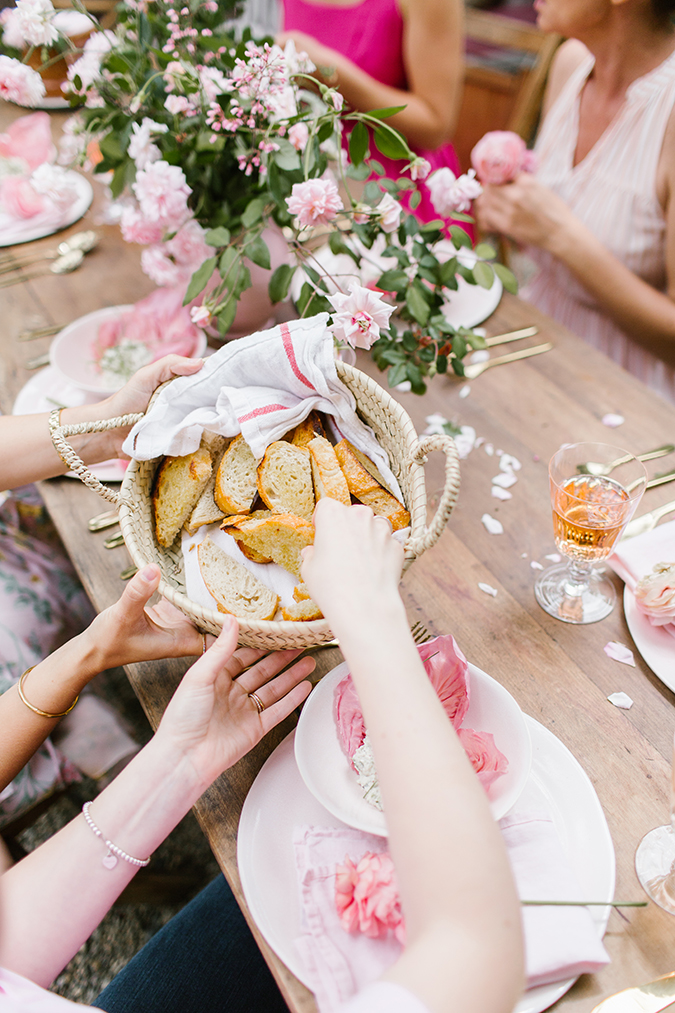 Auntie's Homemade Chicken Salad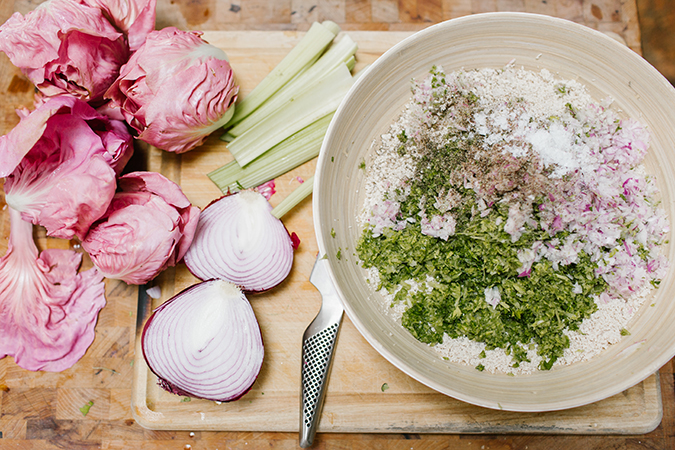 4 boneless skinless chicken breasts
4-5 cloves of garlic, minced
1 whole red onion, minced
4 stalks of celery with the greens on, minced
3 green onions, minced
1/4 of parsley, minced
1 cup of Blue Plate Mayonnaise (you can add an additional ¼ for a creamier version
fresh pink radicchio (you can most likely find it at your local grocery store or farmer's market)
optional: French bread, toasted and buttered
For boiling chicken breast:
7 cups of water
1 whole yellow onion with skin on
4 stalks of celery with greens on
4 green onions with just the ends cut off
5 cloves of garlic
salt and pepper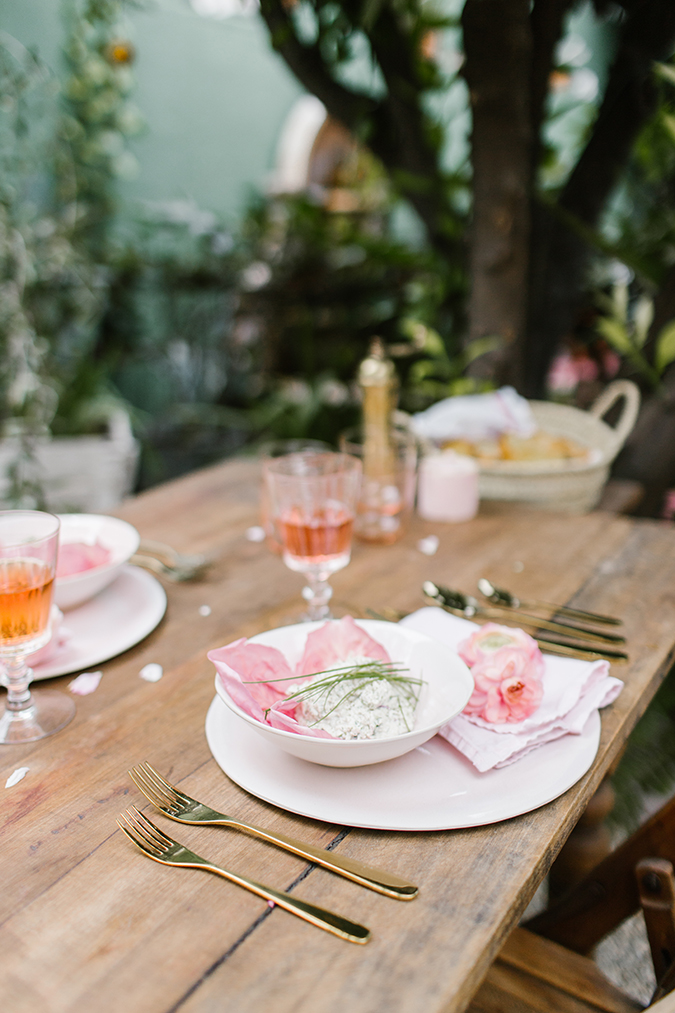 Important note: The key to this chicken salad is a good food processor! I highly recommend using one if you have it or borrowing one.
1. Start by making the stock: Place all the boiling ingredients into a pot with water. Once this begins to boil, add the chicken breast. Let this cook until the chicken is completely done. Turn the heat off and let the chicken cool down in the stock until warm. If you are in a hurry, remove chicken and place in a bowl to the side.
2. Once you have removed the chicken from the stock, remove all the veggies in the broth but not the garlic—I recommend storing the garlic in a glass jar for soup or future gravy. Freeze in a plastic container if you don't use within a week.
3. Once the chicken is warm, cut it into pieces and place in small batches into your food processor. Note: The chicken will mince better if warm and not cold.
4. Process all the chicken until done and place in a large mixing bowl.
5. One by one, cut up all the other ingredients and do the same in the food processor. Make sure each ingredient is fully minced, but not blended or liquified.
6. Once you have everything minced, mix everything together and add the mayo and salt and pepper. Continue to add mayo to your liking until you've achieved desired creaminess. Finish with salt and pepper to your liking (the more, the better in my opinion!).
7. Scoop a dollop of chicken salad onto each radicchio leaf (or onto a bed of mixed greens) and serve with a few sprigs of chives on top. Enjoy with a slice of grilled bread and a glass of rosé.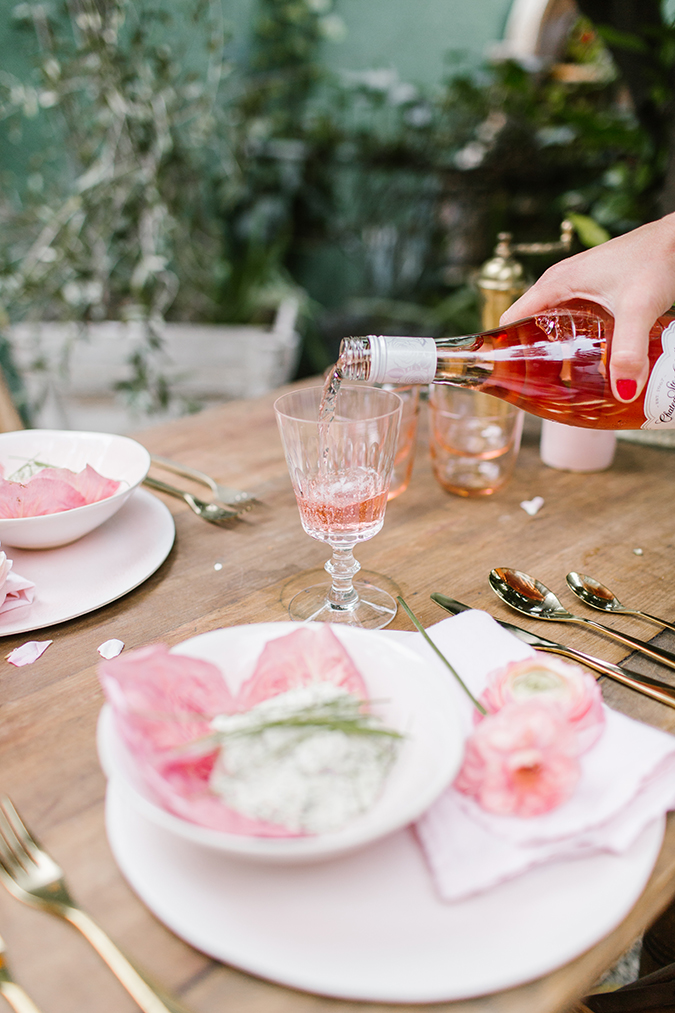 It's truly the best chicken salad recipe ever. Just remember, a true southerner never really cooks from a recipe, but from the soul. That's how we do it in New Orleans. Enjoy!
What kind of get-together would you like to see me plan next?
Affiliate links may have been used in this post.