Inspired Idea: A Pastel Pumpkin Tablescape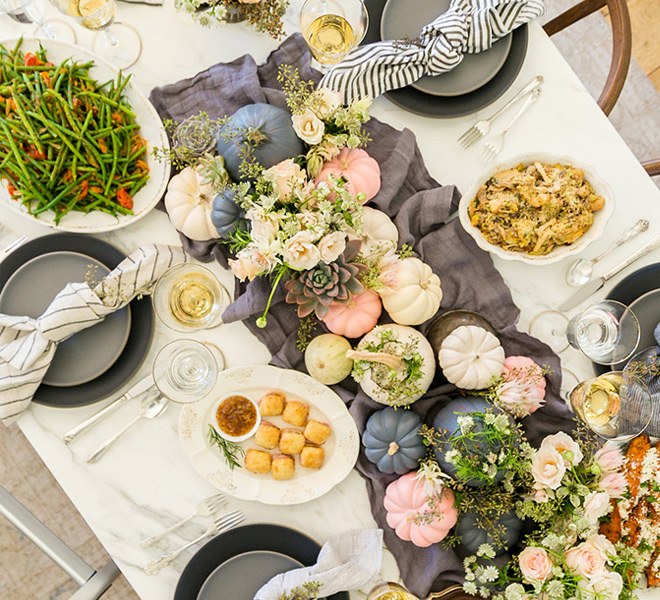 If the words "Thanksgiving decor" bring to mind construction paper turkeys and cliché shades of red, orange and brown, you're not alone. But we're here to tell you that there's no reason you can't get a little more creative with your Turkey Day tablescape. The thing is, you're probably not going to get too creative with your menu (because what would Turkey Day be without the turkey, after all?). So the décor is your one chance to really have fun with it. To inspire you this holiday season, we tasked our resident prop stylist Kate Martindale with creating a Thanksgiving table with an LC-twist (think pastel pumpkins and airy, feminine florals). And we think you're going to love what she came up with! Check out more photos and tips from Kate below…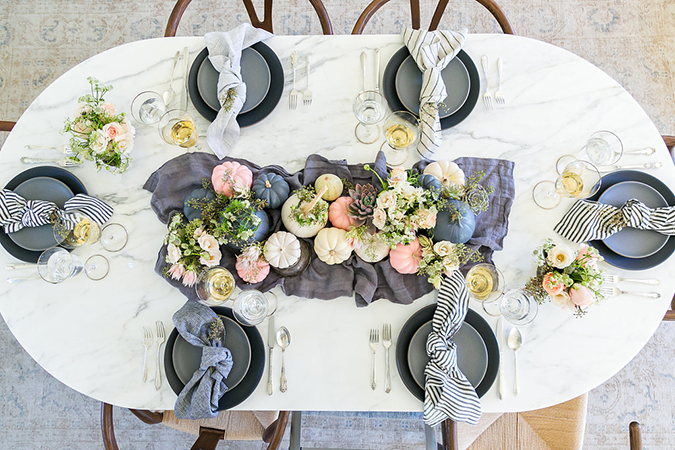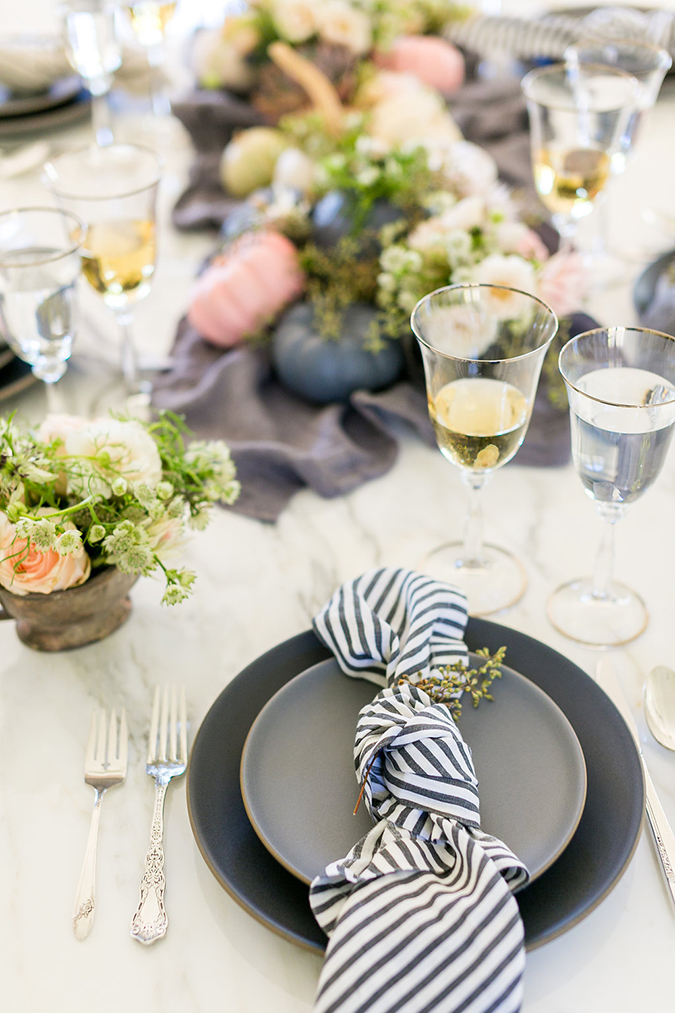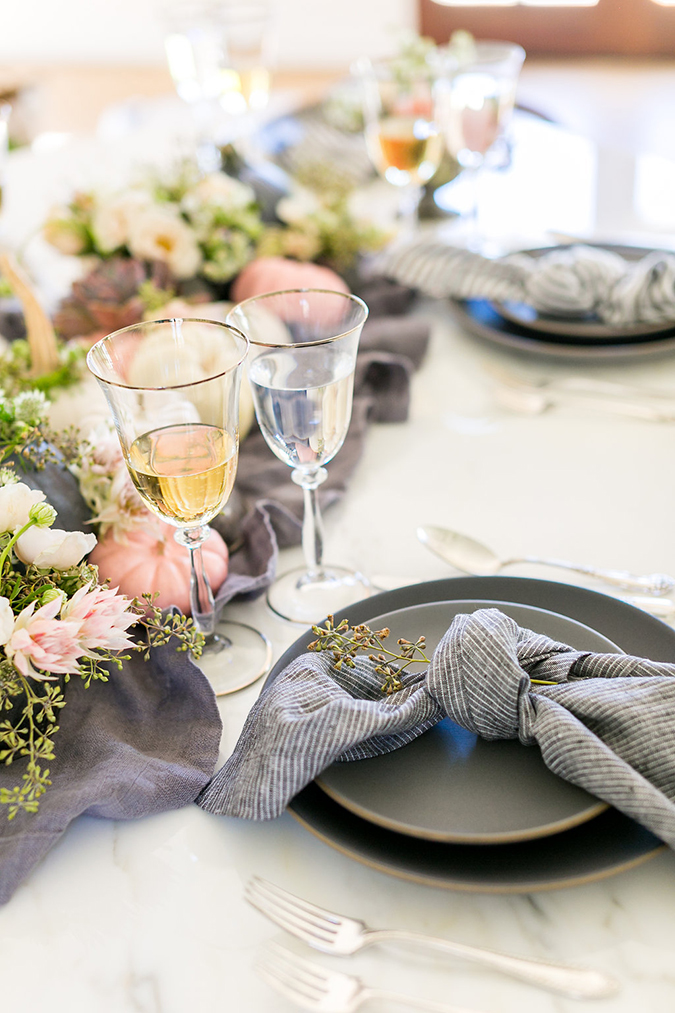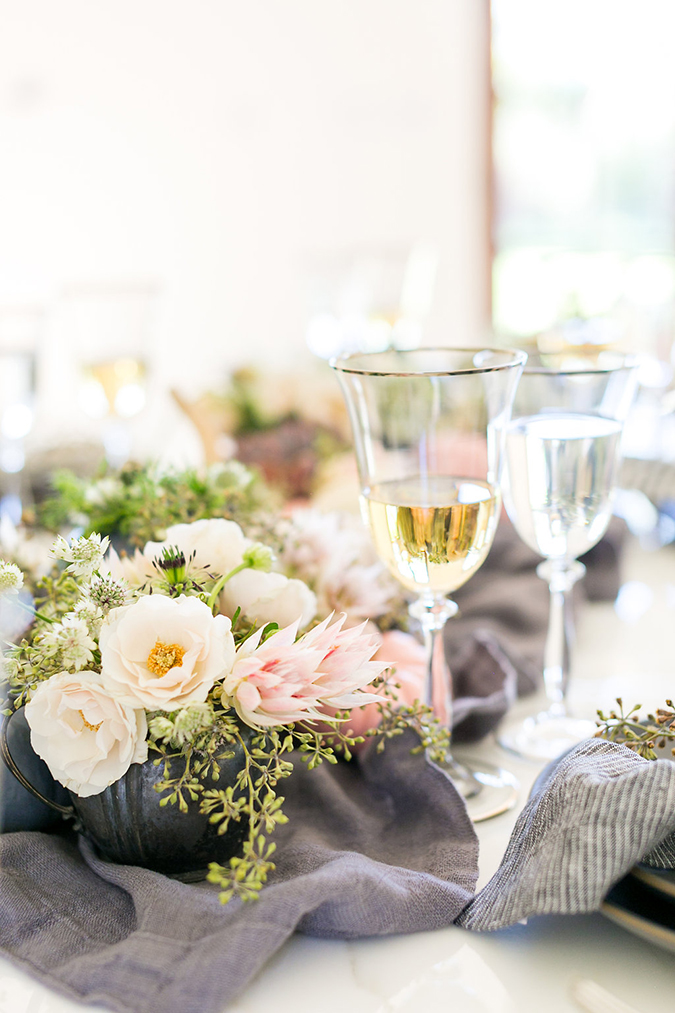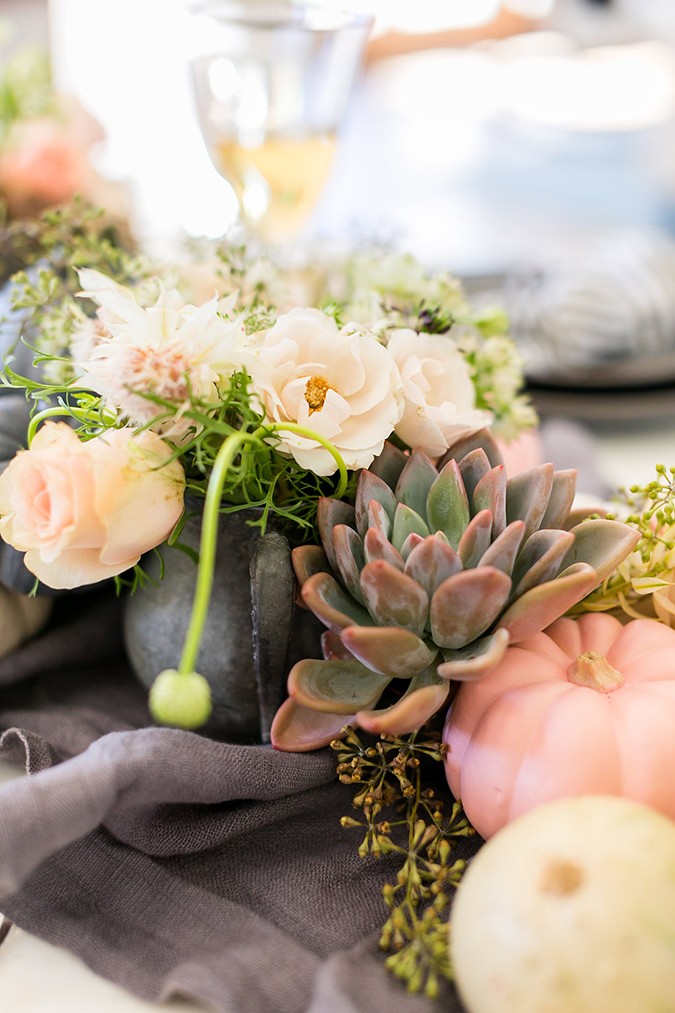 Spray paint can completely transform simple pumpkins into a work of art. It also coats the pumpkins much more evenly and dries more quickly than other types of paint.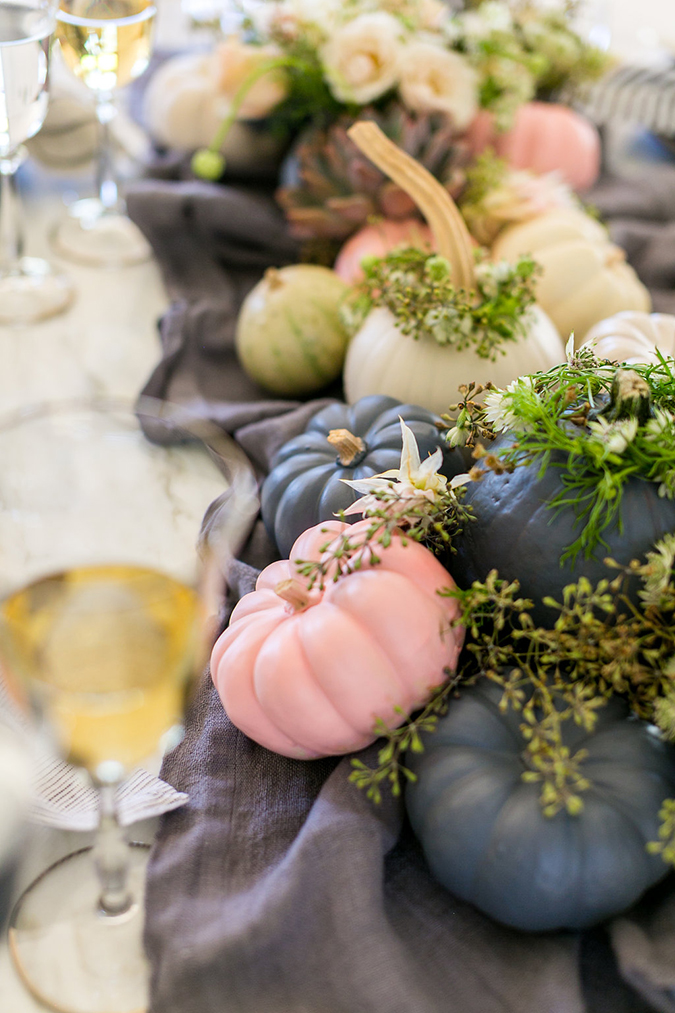 Don't feel limited to a traditional Turkey Day color palette. By adding in some traditional Thanksgiving elements like pumpkins, formal silverware, etc., you can get a little more creative with the colors you use.
Use traditional vessels like gravy boats as vases for a fun twist.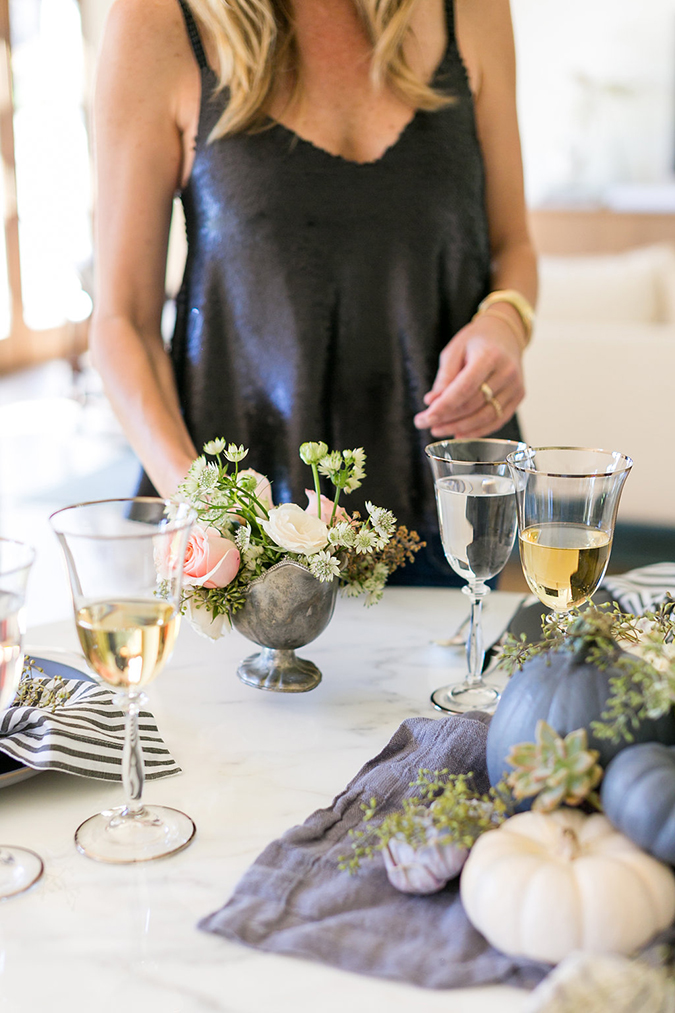 Keep your centerpiece low enough for everyone to see over it to encourage conversation during dinner and make it easy to pass food around.
Try knotting your napkins with a sprig of greenery instead of a formal fold for a more organic look.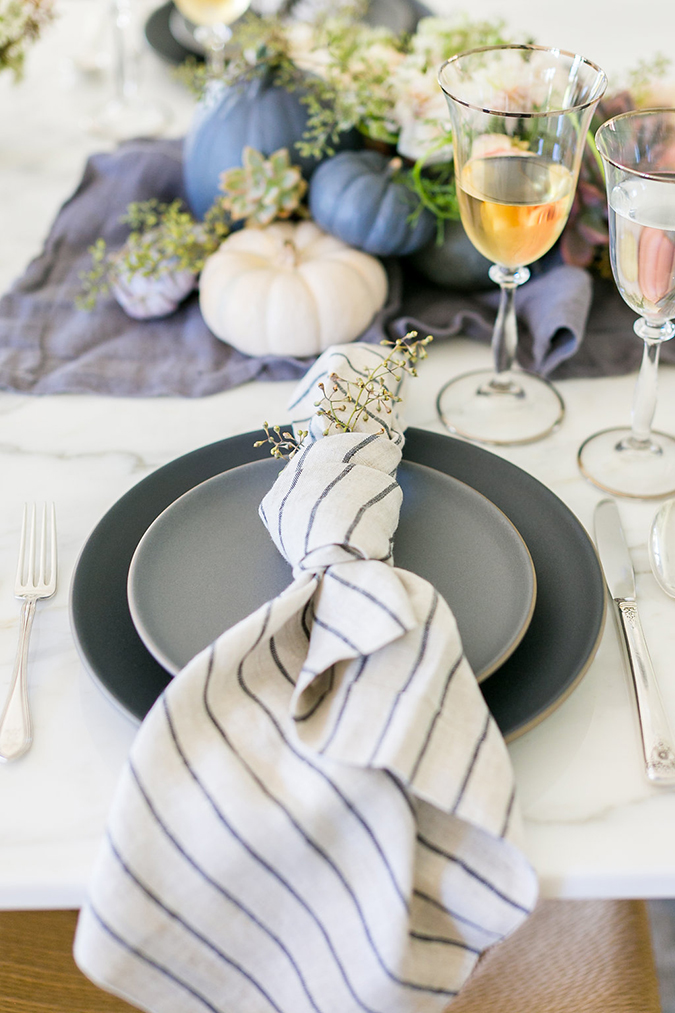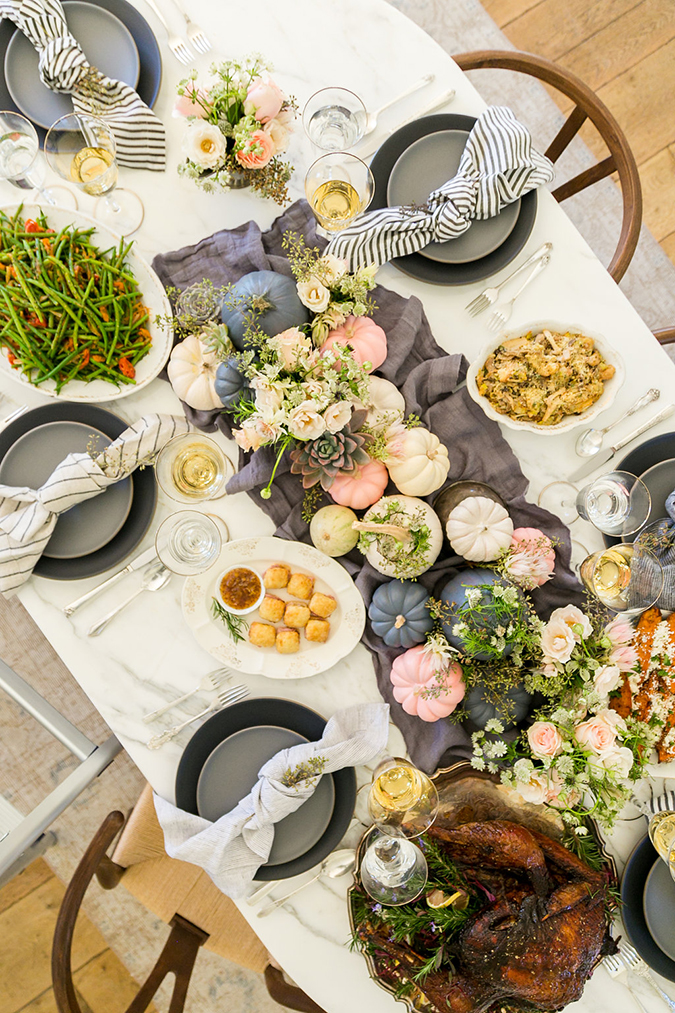 What will your Thanksgiving décor look like this year?


Share your ideas in the comments below.