Laundry List: Do I Really Have to Dry Clean This?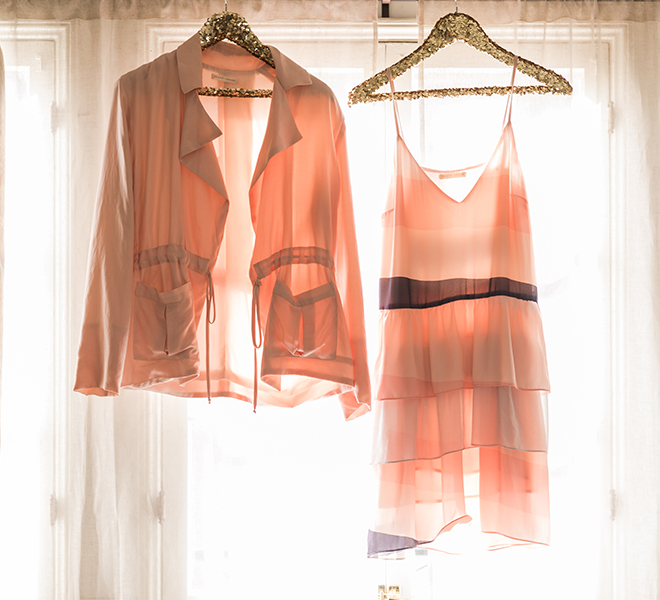 We've all been there: after hours of shopping, you finally find that perfect silk blouse or the softest cashmere sweater…only to look down at the tag and realize it bears the dreaded words dry clean only. From the cost to the inconvenience, dry cleaning presents a challenge for any fashion lover. After all, some of our favorite fabrics this season, such as breezy linen and silk blouses often require special care. Not to mention, traditional dry cleaning can often wreak havoc on your clothes and the environment, thanks to toxic chemicals used in the process. We're trying to stay on track with our #lcgoinggreenchallenge, which means eliminating habits that are harmful to the environment whenever possible—and it's a perk if we can make our lives a little easier at the same time!
So without further ado, here are our top tricks for knowing when you really need to take your clothes in to the cleaners…


The first thing you'll want to do is examine the fabric to see if the material can safely handle the washer. As a rule of thumb, cotton, cashmere, polyester, nylon, acrylic, and even linen are almost always able to handle the delicate cycle in a washing machine, but silk, velvet, suede, down, and rayon items should see a professional.


2. Test dark colors and embellished pieces.
Before you toss your fringed sweater or navy dress in the washing machine, run a damp q-tip over the fabric- if color comes off, you'll want to take the piece into the dry cleaners just to be safe. For embellished pieces, be sure to turn the garment inside out and place it in a mesh bag.


In general, you'll want to stick with a delicate cycle to make sure that the clothes are in the washing machine for the shortest amount of time possible, and if you really want to play it safe, you can always hand wash. Just remember to use cold water and delicate detergent like this one!


4. The dryer is not your friend.
This is the most important rule to follow when dealing with delicate clothing, since the fabrics are prone to twisting and warping. Instead, let them hang dry, or place them on a drying board like this one.


5. Look for a green clean.
If you've determined that this piece is too delicate to handle the regular wash, look for green dry cleaners that use "wet cleaning." This method is free of chemicals and just as effective at removing stains, which means you can look good while keeping the environment safe!


Do you have any tips that we missed?


Let us know in the comments!


Affiliate links may have been used in this post.