Recipe Box: Pastel Yellow Meringues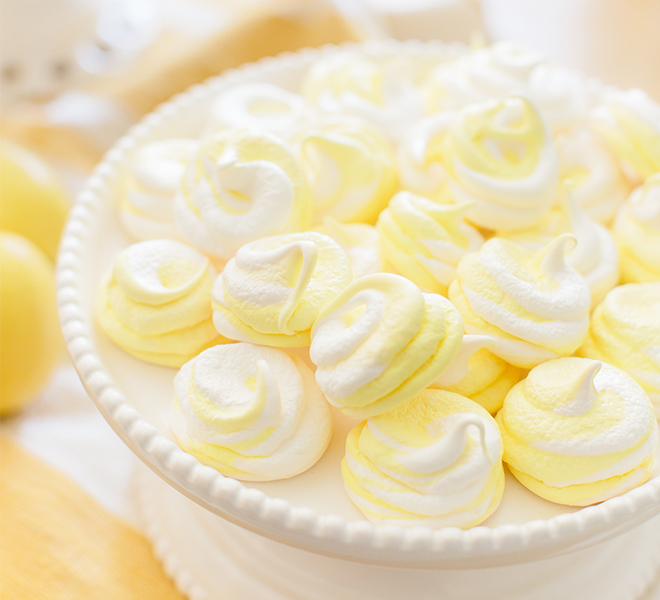 Today we are sharing the third and final recipe in the series of sweet treats that our resident baker Lauren Lowstan whipped up for our kids Easter party spread: pastel yellow and white swirled meringues. (In case you missed them, be sure to check out our mini lemon meringue tarts and French macarons, too!) Making meringues is one of those skills that any serious baker should have in their arsenal. Not only are meringues a perpetual favorite because of their light and fluffy texture, but they are also a great treat to serve up if you have guests with dietary restrictions, since they just so happen to be dairy and gluten-free. These meringues literally melt in your mouth and can be served on their own or as a delightful topper for cakes and tarts. We chose a pastel yellow hue to go with our yellow-themed Easter soiree, but you can recreate these sweet treats in any color combo that you please. Get the recipe below…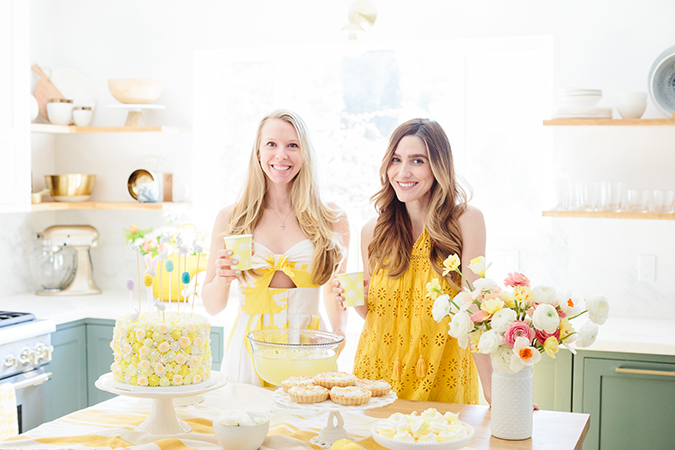 3 egg whites (make sure there is NO egg yolk)
3/4 cup granulated sugar
¼ tsp cream of tartar
½ tsp vanilla extract
¼ tsp almond extract (optional)
yellow gel food coloring


1. Preheat your oven to 215 degrees.


2. Add the egg whites and cream of tartar into the clean bowl of a stand mixer, fitted with a whisk attachment. Note: Make sure the bowl you will be using is completely dry of any liquids or oils. Whisk on medium speed (NO FASTER), until the mixture starts to foam.


3. Start to add in the sugar at this point. Just lightly sprinkle in the sugar, about a teaspoon at a time.


4. Watch for the soft peak stage. Your whites will start to get glossy and white, and will hold on to the whisk, but will fold over onto itself. Once you're at this stage, you should be done with adding your sugar. If you're not, continue adding the sugar, and once done, bump the speed up to MEDIUM HIGH.


5. Watch for the firm peak stage. This is when the peaks should stand up on their own and the meringue will be bright white, and glossy. Don't over mix. Once you hit this stage, stop mixing. (A good way to test this stage, is to take your whisk out the bowl, and see if the peaks stand up or if they still flop down).


6. Add in both extracts, and whisk JUST until combined.


7. Grab your baking sheet and place a piece of parchment paper on top of it.


8. Add half of the meringue to a large piping bag. Set aside.


9. Color the rest of the meringue a bright yellow. Add the yellow meringue to a separate piping bag.


10. Add both the white and yellow piping bags into another large piping bag, fitted with a large round piping top.


11. Hold the bag perpendicular to the baking sheet. Pipe out the meringue into a swirl onto the parchment paper. You might have to pipe a few out to get the right technique down.


12. Bake in your preheated oven for 65 minutes. DO NOT OPEN YOUR OVEN DOOR DURING THE WHOLE BAKING TIME.


13. After 65 minutes, check your meringues. They should be light and feel hollow, and peel off the parchment paper very easily. Turn the oven off, keep the meringues in there, crack the oven open (I used a wooden spoon), and let the oven completely cool down with the meringues in there.


Note: The trick to making meringues is to add the sugar in VERY slowly. I add about a tsp of sugar in at a time. You want to slowly add in the sugar, so it dissolves into the egg whites. If you add in too quickly, it wont have a chance to dissolve. In the end, your meringues should be silky and grain-free.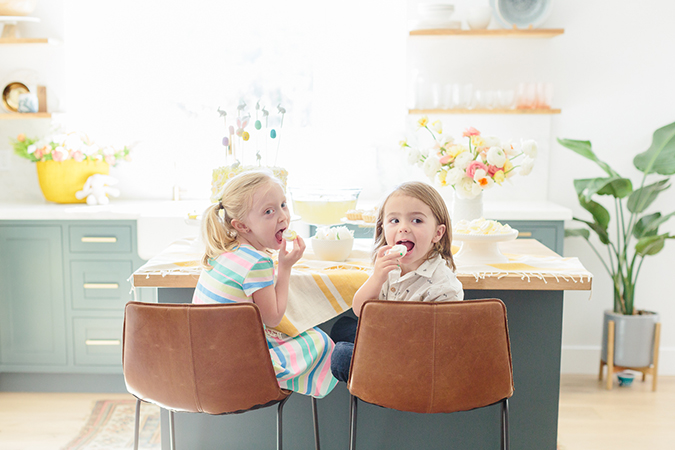 Are you going to give this dessert a try?


Affiliate links may have been used in this post.