Tuesday Ten: Our Favorite Baby Names for 2017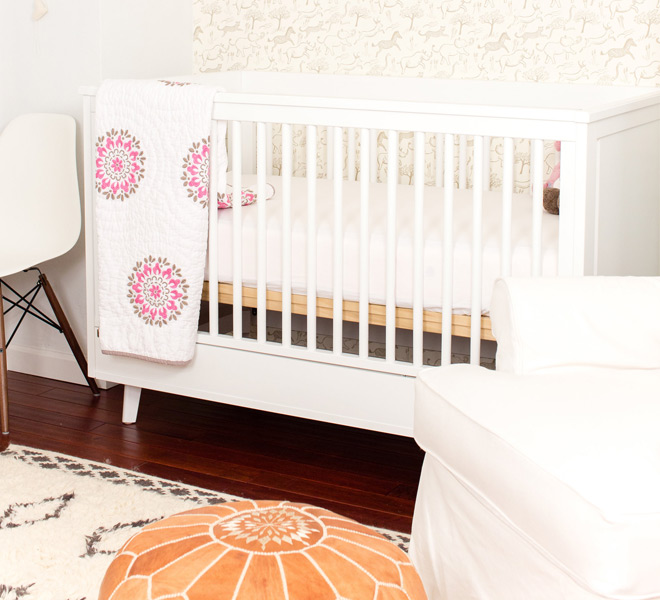 We don't know about you, but 2017 has definitely started off on a high note. With so much to already look forward to this year, we get to add two new additions to Team LC! Between Lauren's exciting announcement and the fact that our Managing Editor Ilana is expecting her second little one, to say that we have babies on the brain would be an understatement! You'll have to wait and see all of the fun baby content that this year is sure to bring with it. To ease us in, we're starting today with our top 10 favorite baby names.
If you're an expecting mama, we know how difficult it can be to choose the perfect baby name. Searching for a meaningful name that will suit your babe can sometimes be downright daunting. If you've just started a list or are looking to add a few more names into the mix, we've got a few more gems for you. Each one of the names below has a unique ring to it and we can only imagine the cuties that are sure to don them. Without further ado, here are Team LC's favorite baby names for 2017…


1. Hazel
Number 5 on the top girl baby names list for 2017, Hazel is at the top of our lists too. We aren't opposed to naming babies after strong female characters either (any other The Fault in Our Stars fans?)!


2. River
While this name may not be at the top of the baby names list for 2017 (we consider that a good thing!), we're still smitten. River may be a unisex name but we think it would make an adorable little boy's name!


3. Sailor
We blame it on living in Southern California but we love a name that reflects living near a body of water. We're picturing a baby girl donning this adorable name.


4. Jasper
Rumor has it that Jasper means treasurer. There's nothing we love more than a boy name with a strong meaning behind it!


5. Charlotte
Charlotte has always been a classic and romantic name to us. Plus how cute is the nickname Charlie for a girl?


6. Jackson
Speaking of strong boy names, Jackson came in at No. 1 on top boy baby names list for 2016, and rightly so! Last names as first names was very on-trend for this past year.


7. Sienna
Sienna for a little girl is a popular name here at Team LC. We love the feminine ring to it!


8. Carter
Carter is coming in hot at number 20 on the top baby names list, but we prefer it in our top 10! We're thinking that a boy with this name is automatically a cutie.


9. Elle
Elle, which is a shortened version of Eleanor (means "moon"!) is one of our favorites. As if we needed another reason to love this name for a baby girl.


10. Rowan
Finally, Rowan made our top baby name list. While this name also serves as either a boy or a girl name, we love it for a little boy!


Which one of these names is your favorite?


Let us know your thoughts in the comments!