Odds & Ends: 5 Rules for Picking the Perfect Baby Name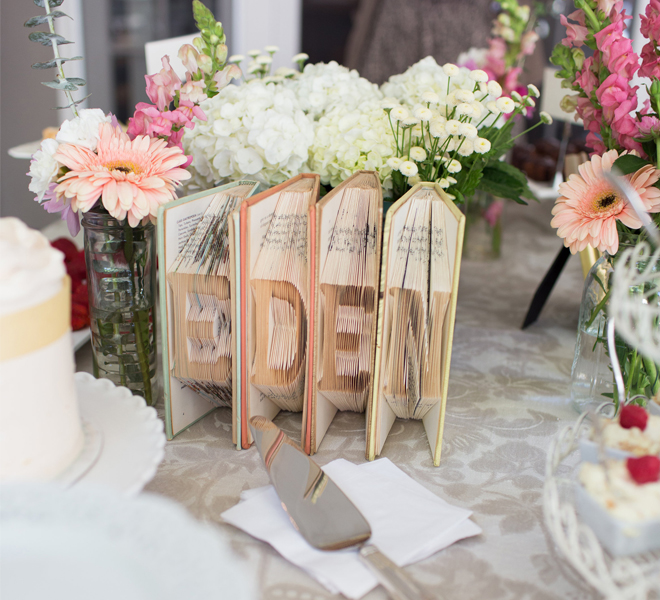 Some girls start planning their weddings in their heads when they are just little kids. I personally didn't do a ton of fantasizing about my wedding when I was a child, but what I did have was a long list of baby names. I'm now the mama to a two-year-old, but I chose her name literally a decade before she was even a twinkle in my eye, back when I was in high school.
I'm not sure what it is, but I've always loved thinking about baby names, and I'm always the first to click on the lists of most popular names when they are published each year. And now that I've had a chance to actually name one child, I realize how fun it really is—but also how big of a responsibility it is. At the end of the day, there are very few hard-and-fast "rules" when it comes to naming your baby. The most important thing is just that you yourself (and your partner, of course!) love the name. But there are many questions to consider when deciding on what the "perfect" name is to you. So with that in mind, here are 5 baby-naming rules to help guide you…


Rule No. 1: Consider the meaning.
In my opinion, the best way to know that the name you chose is the "perfect" one for your baby, is if it holds special meaning. There are many ways that a name can hold meaning. The name itself will have a definition, and it can also hold personal significance to you and your family. When you are thinking of potential baby names, consider the names of family members, along with literary characters, poets, presidents, artists, scientists, and any other public figures you admire. But keep in mind that if you want your baby to be named after someone in particular, you can still give the name its own unique twist by spelling it differently or simply using the first initial as inspiration.


Rule No. 2: If you pick a popular name, be prepared to meet lots of other kids with that name.
I know I'm not the only one who loves looking at the annual lists of most popular baby names. And for many expecting parents, those lists serve as great naming inspiration. But on the other hand, it's important to consider whether or not it will bother you if your child's name is super popular. If your baby's name has made the Top 10 or even Top 25 list in recent years, chances are there will be a handful of 'name twins' in your little one's classroom when they start school. Is it going to bother you if you show up to the first day of kindergarten and there are 5 other Liams or Avas besides your own? If so, don't pick anything that ranks too high on those lists. That said, some names are popular for a good reason! If you still love the name and don't mind that it is going to be widespread, don't let the popularity alone stop you.


Rule No. 3: Consider how easy it will be to pronounce.
For parents who stay far away from those Top 100 lists in search of a more unique name, consider whether it will be easy enough for others to pronounce when they see it spelled out. Sure, you might love the name Saoirse (pronounced sur-shə, by the way), but are you going to tire of hearing every possible mispronunciation there is? And even more importantly, will your future kiddo enjoy having to constantly correct people? This isn't to deter you from choosing a unique, interesting, and even hard-to-pronounce name if you really love it. It's just a reminder to be prepared for the inevitable mispronunciations that will come with that decision.


Rule No. 4: Test it out with your last name.
True story: We had Arrow on our list of potential names for baby girls when I was pregnant, until we realized how it sounded in conjunction with our last name, Saul (aerosol—ha!). In the same vein, consider initials and any potential nicknames. For example, Brooke Alexa Dunn might sound great, but do you really want your child going through life with the initials B.A.D.? Once we had decided on the name Eden Eliot Saul for our daughter, I made a list of every possible permutation of the name and made sure I was happy with them all. (It looked something like this: Eden E. Saul; E. E. Saul; E.E.S.; Edie Saul, etc.) That might sound a little over the top to some of you, but naming a kid is a big responsibility, and I needed to make sure the name we had chosen was perfect in every way.


Rule No. 5: Don't listen to baby name naysayers.
Everyone is going to have an opinion on the name you decide to give your child. And people aren't always good at keeping their opinions to themselves. But at the end of the day, what to name your baby is the decision of you and your partner alone. It's a highly personal choice and no one can take that away from you. So if you tell your own mother what you plan to name her future grandchild and she gives you a look, try your best to take it in stride. Another alternative is to keep the name a secret until the baby is born. Because once that baby is born, they are going to be surrounded by love no matter what name they're given.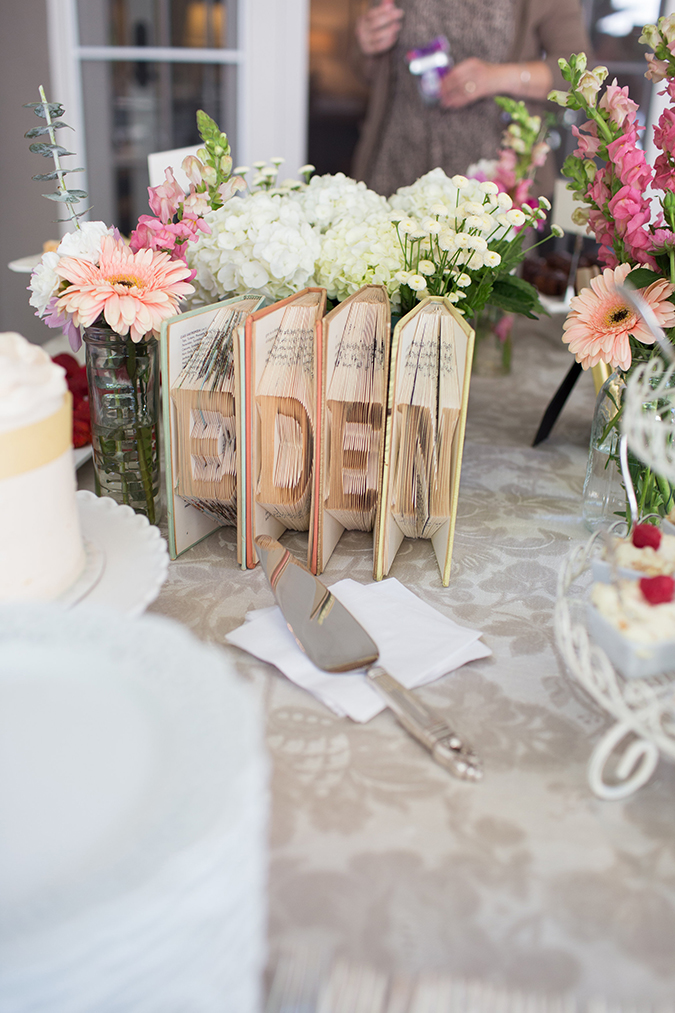 With all this talk of baby names, I thought it would be fun to ask some of our LaurenConrad.com editors what their top baby names are… In no particular order, here were some favorites from around the LC.com HQ:


Levi
Milo
Cash
Sebastian
Wyatt
Noah
Madsen
Max
Ian
Calvin
Owen
Brogan
Ryder
Nolan


Poppy
Arrow
Harper
James
Ivey
Quinn
Ruby
Chlo
Piper
Sawyer
Maxine
Norah
Emery
Kinsley
Brooklyn
Braunwyn
Berkeley
Olive
Lucy


Which one of these names is your favorite? What other names are on your list?