Wedding Bells: Our Favorite Engagement Ring + Manicure Combos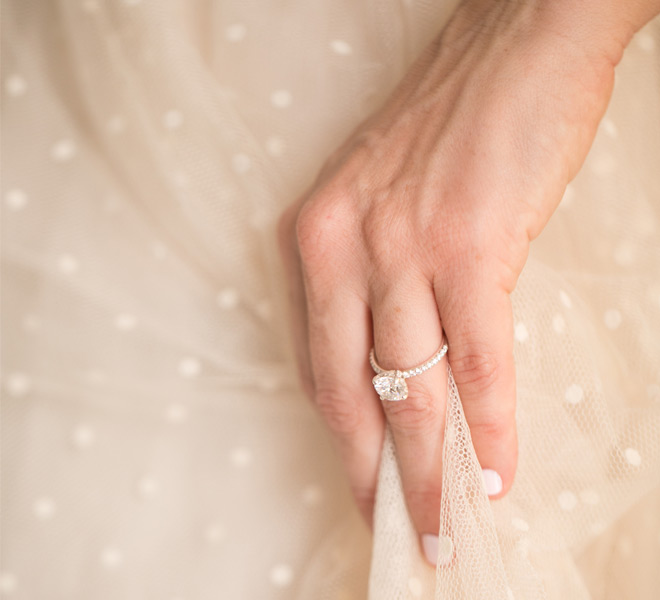 This post is sponsored by James Allen, a company that we love and think you will too!


'Tis the season when our social feeds are flooded with engagement announcements and sparkly ring shots. And you know what—we don't mind one bit! For couples who are contemplating tying the knot, it's the most wonderful time of the year to get engaged. After all, with the holiday season in full swing, why not give yourselves one more reason to celebrate? You're surrounded by family and friends to share in your happy news, and holiday parties offer plenty of opportunities to show off that new rock on your finger. So whether you're anticipating an engagement this month or just love looking at rings year-round like we do (no shame in that…), we wanted to put together a brand new roundup of our favorite engagement rings from James Allen.
As you may know, James Allen is our go-to online shop to browse for our dream rings. With James Allen, you can either browse through their inspiration gallery of hundreds of conflict-free engagement rings or build out and design your dream ring from scratch right on their site. Plus, no matter what ring you end up choosing, James Allen will get save you 30 to 50 percent versus traditional retail prices, since everything is online.
With that in mind, we hope you like seeing our Top 5 dream ring picks below! And for an added bonus, today we've paired each of our favorite rings with a manicure to match. After all, you can't post a photo or show up to a party without perfectly painted nails this season. Consider this the engagement ring inspo and the mani inspo you've been looking for, all rolled into one!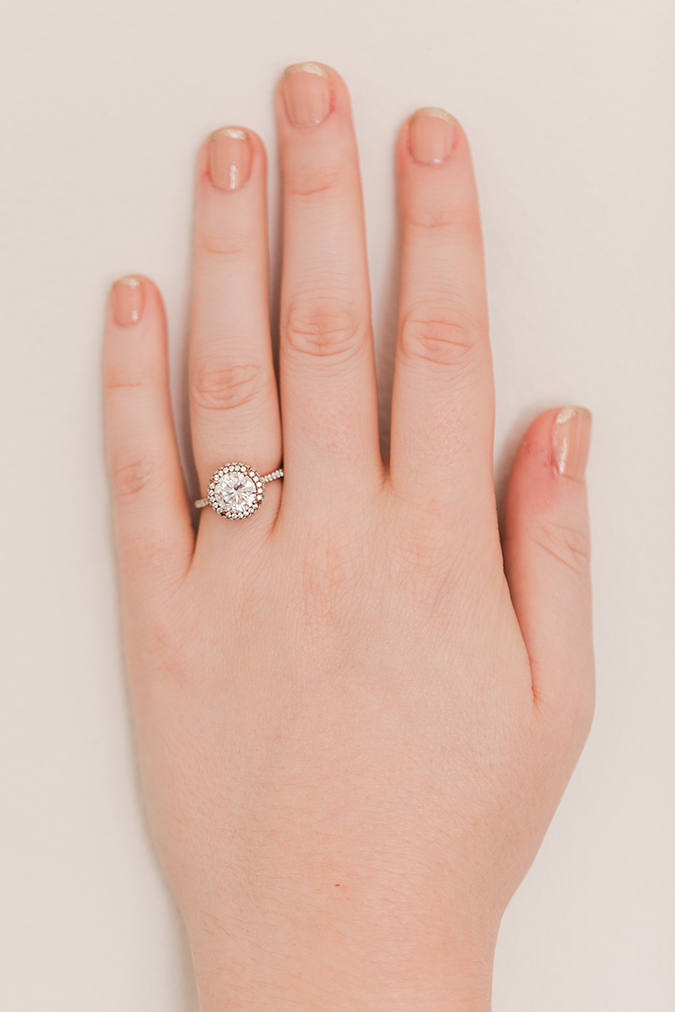 With its double rows of halo pave diamonds surrounding the center stone, it's no wonder this dream ring tops our list today! Inspired by those delicate rows of diamonds, we added a sparkling French tip to a nude base coat of polish. It adds a little something special, but is simple enough that it still lets the ring shine.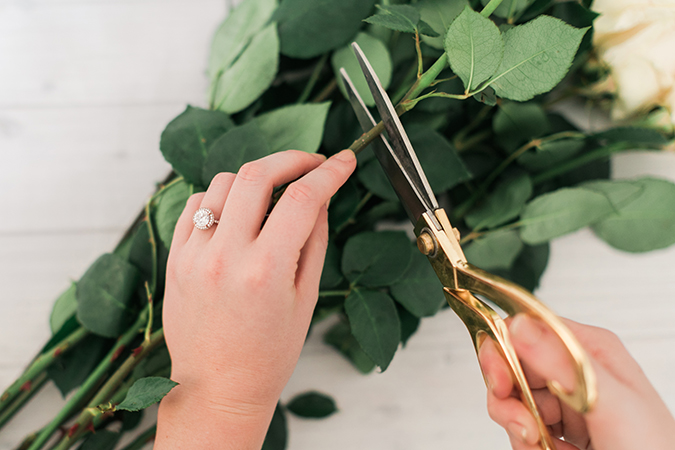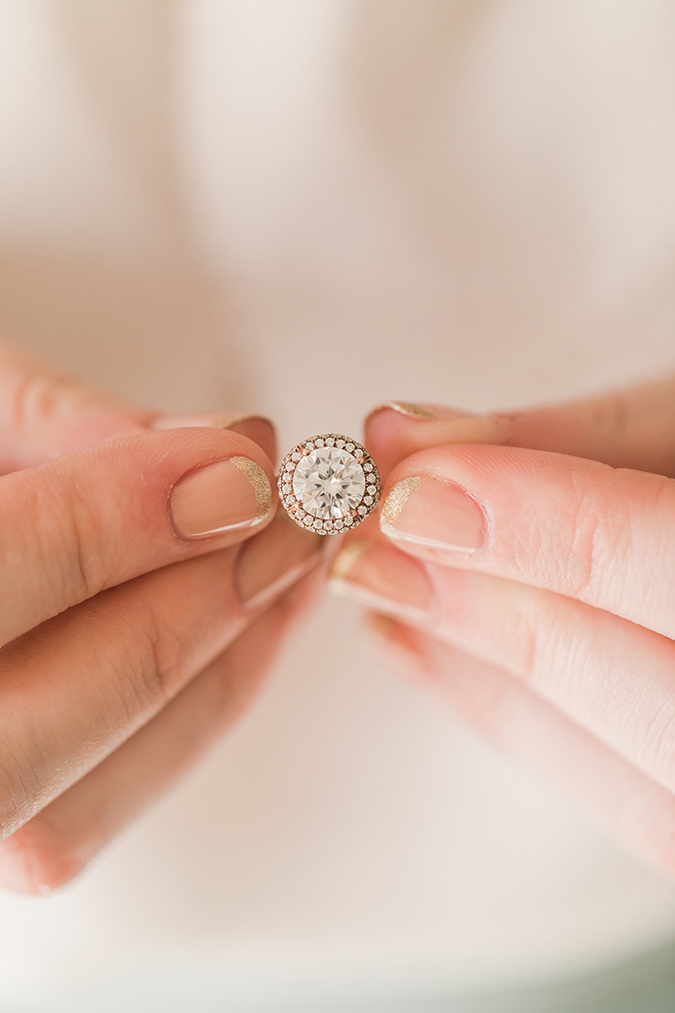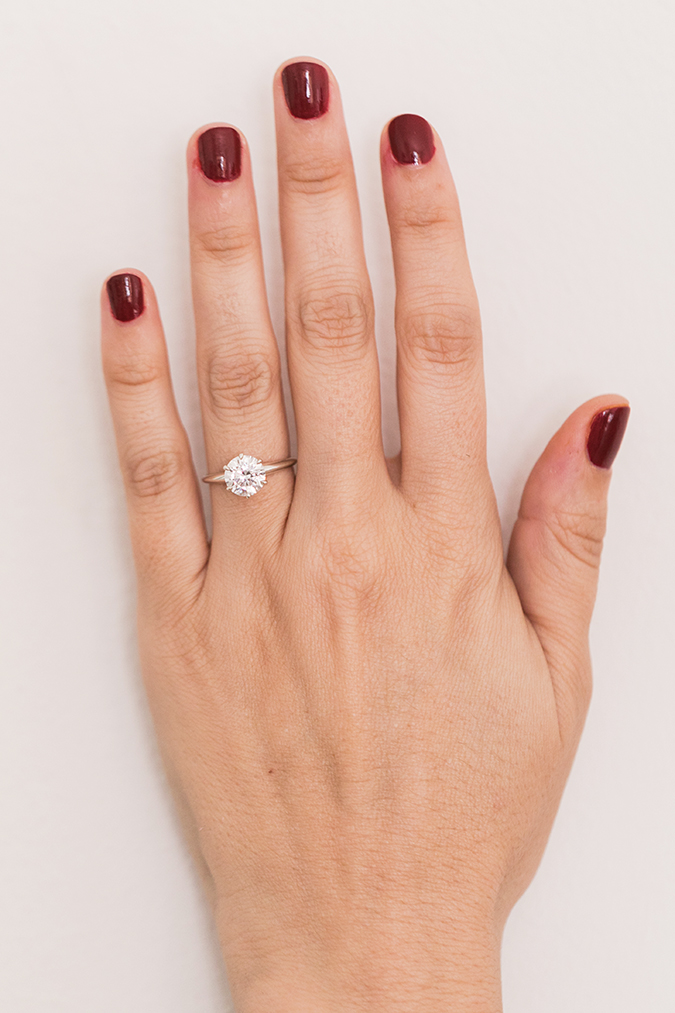 If there was ever a time of year to sport a deep red polish on your fingertips, it's the holiday season. We love this festive hue, which pairs perfectly with a simple solitaire ring. When your ring is as classic and timeless as this one, a bold red complements it quite nicely.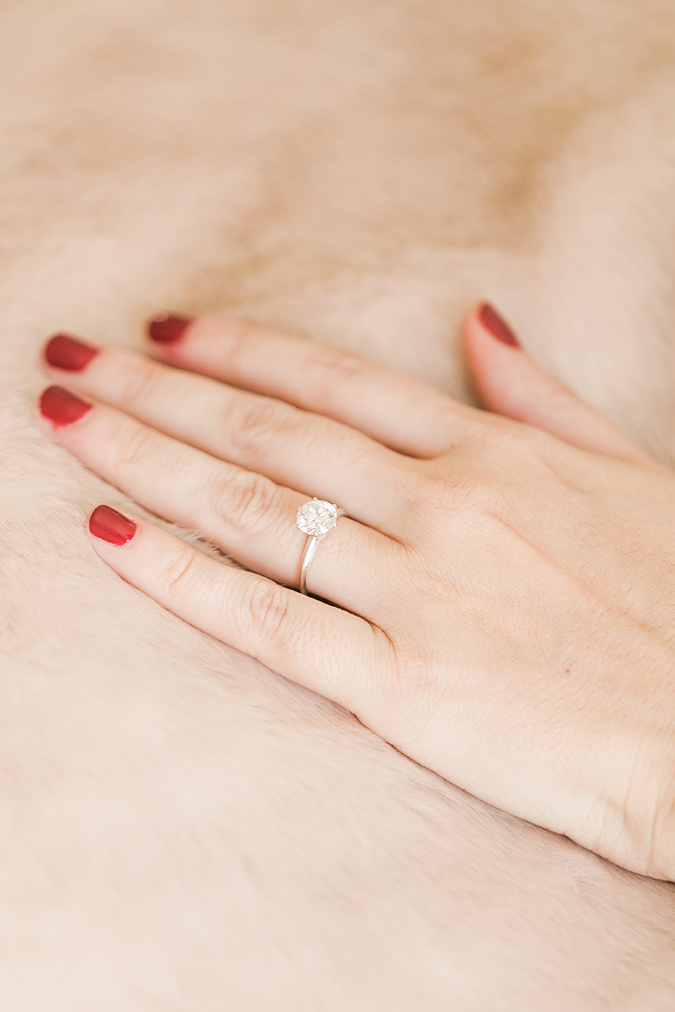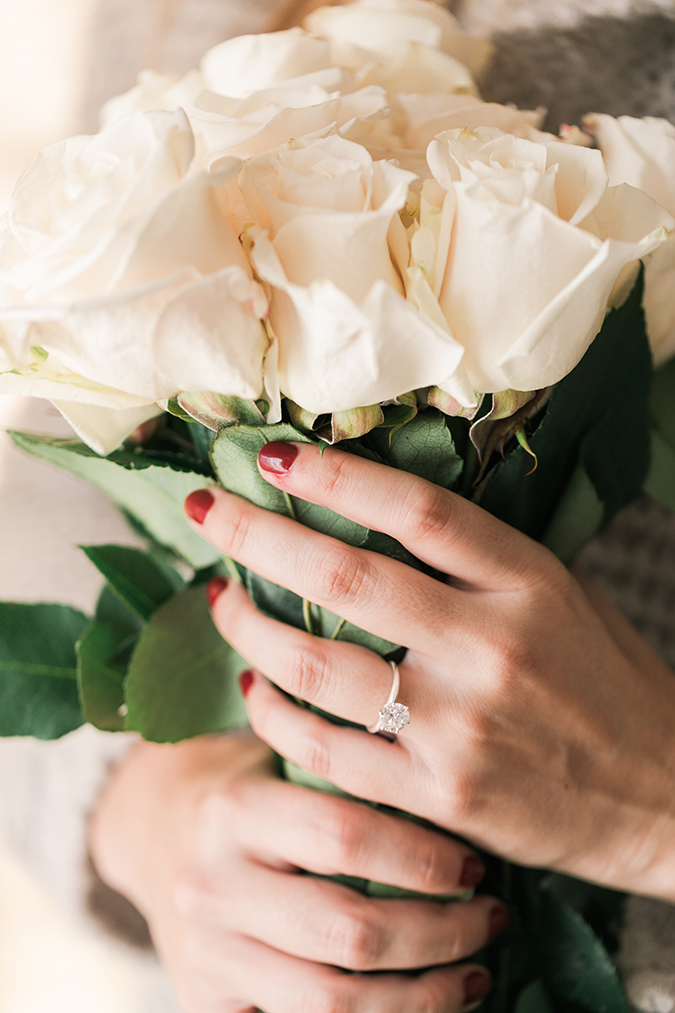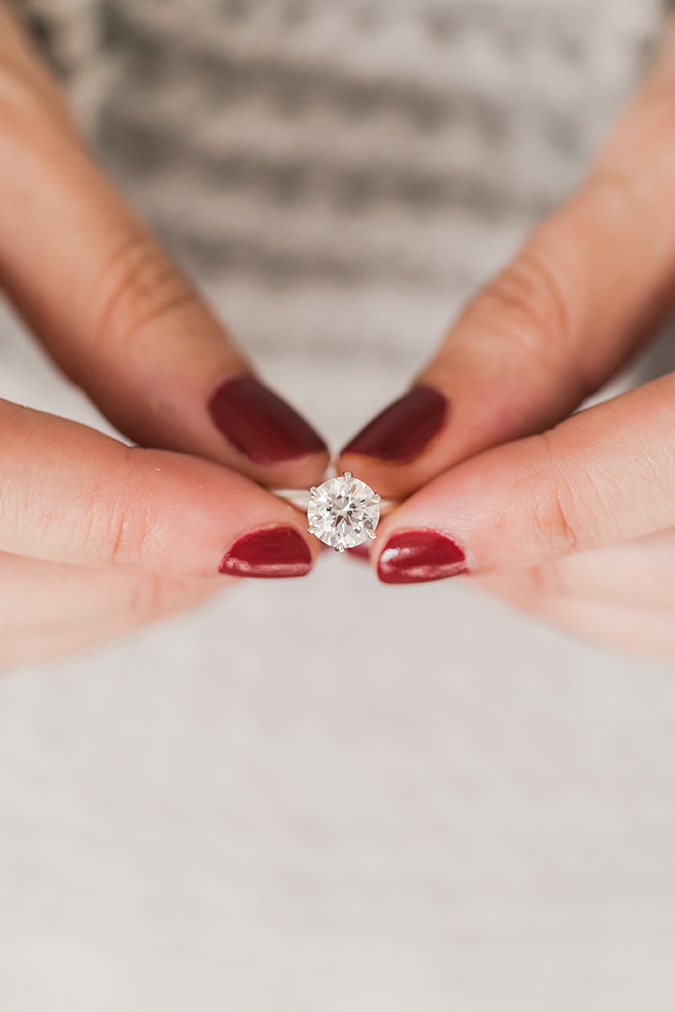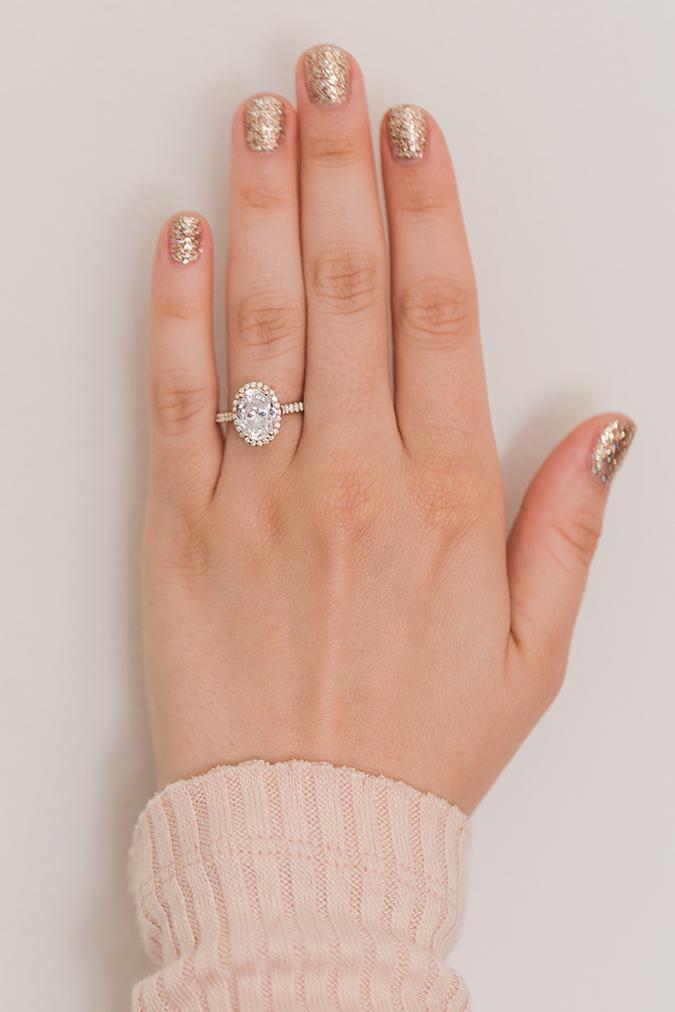 We love that yellow and rose gold are just as popular as platinum and white gold these days. Since we were completely smitten with the yellow gold setting on this dreamy oval halo ring, we chose a glittery gold polish to match. The trick was applying several coats of the glitter so that it covered the nail completely.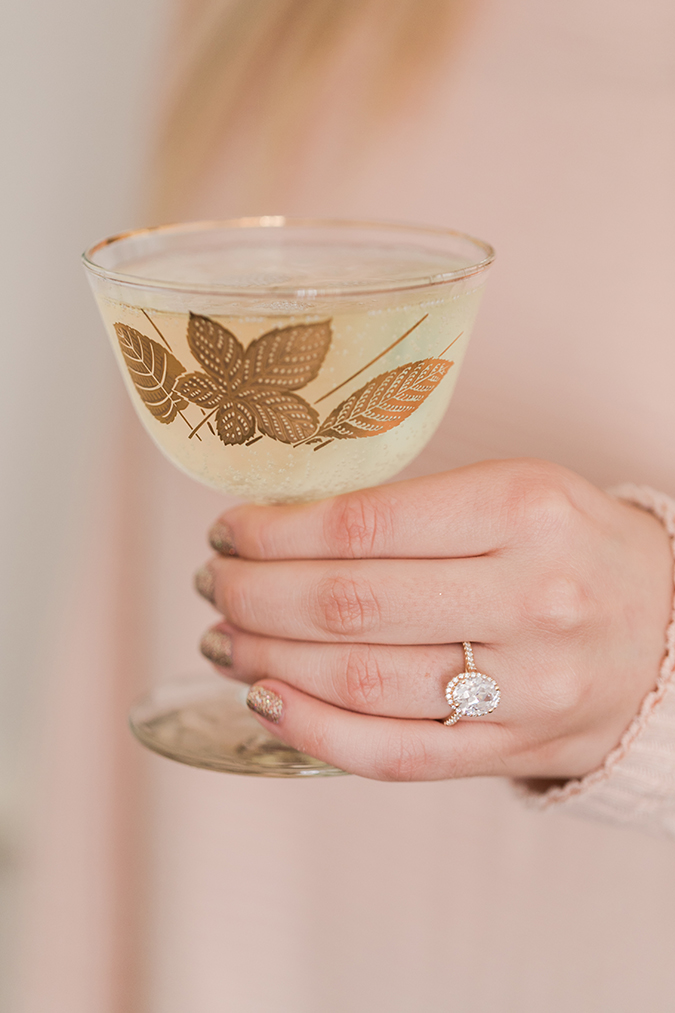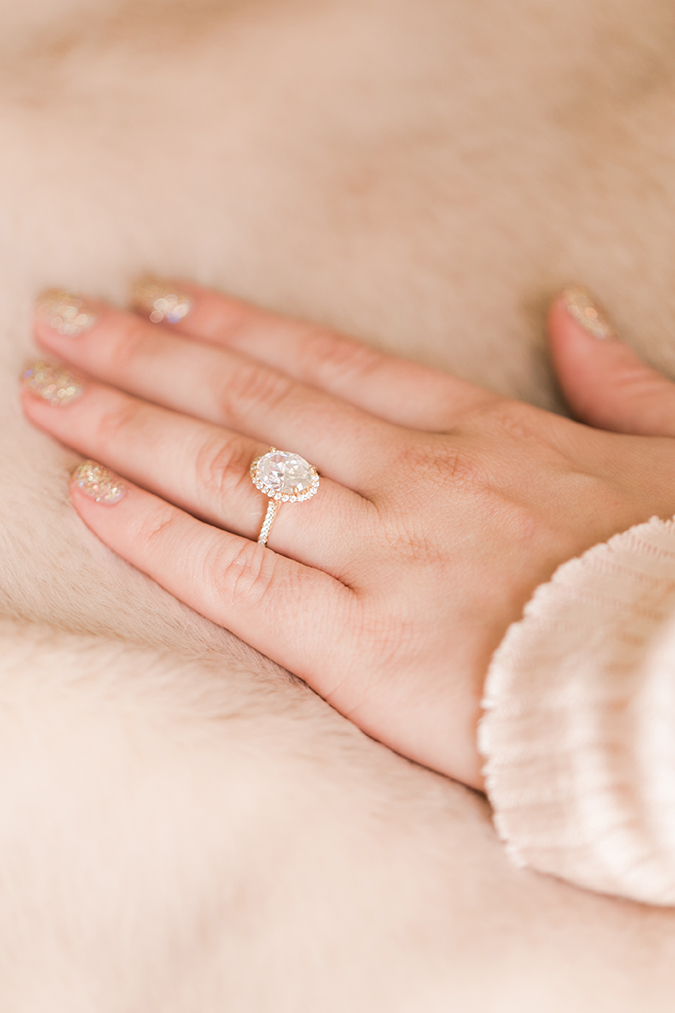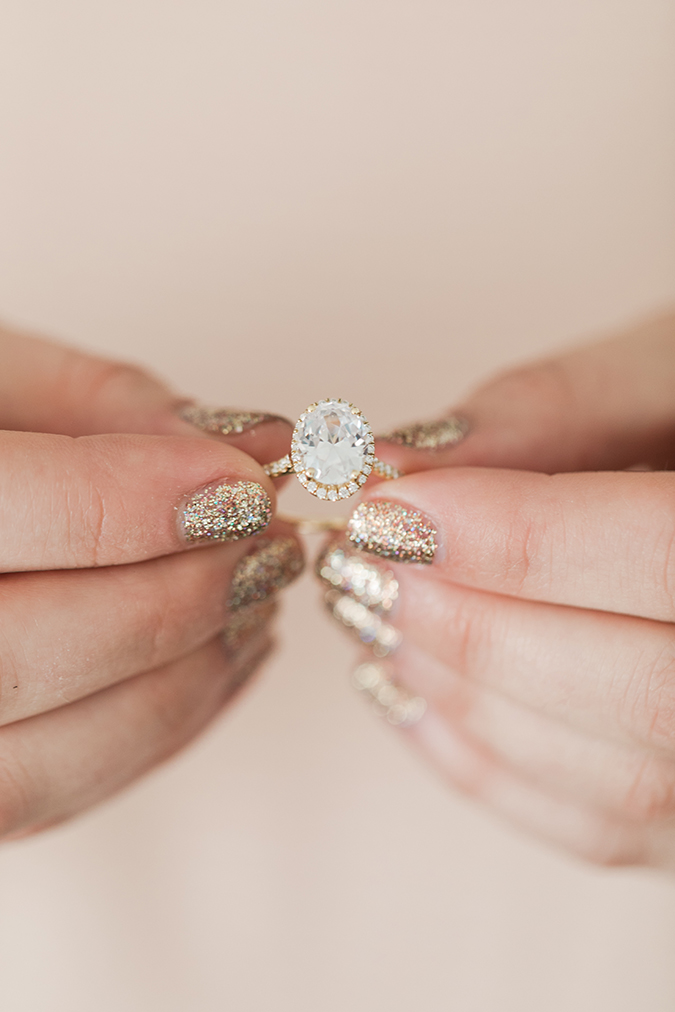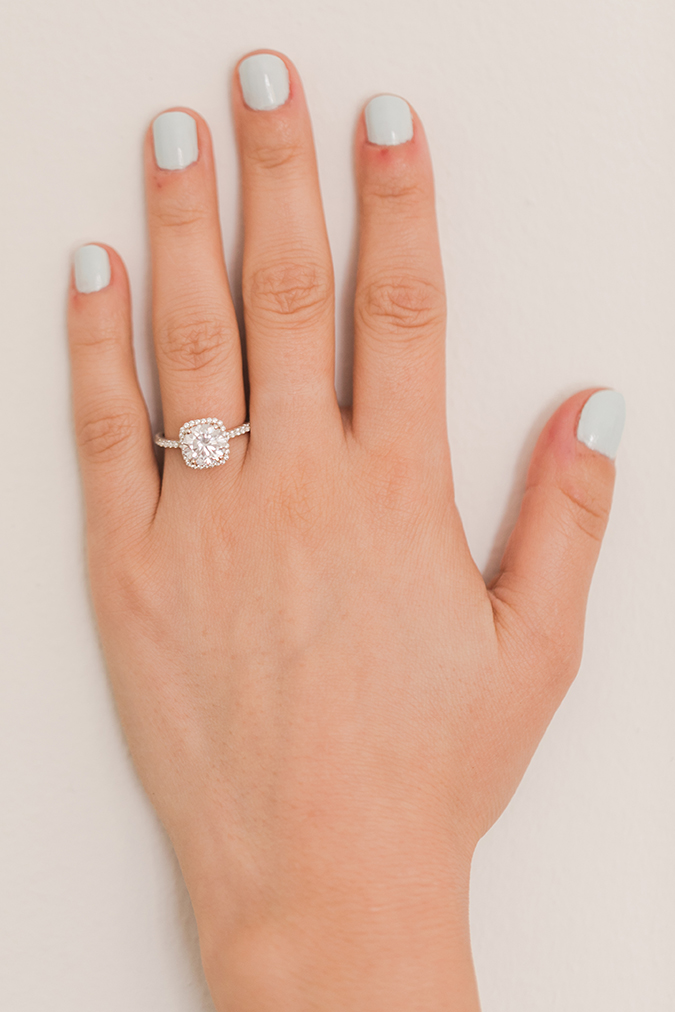 Hello, cushion cut ring of our dreams! As you can probably tell, halo settings are our favorite no matter what cut of center stone you choose. You don't see halo settings with cushion cut stones quite as often, but we have a feeling this winning combo is going to be pretty popular. Inspired by the pure and simple sparkle of the many diamonds on this ring, we paired it with an ice blue polish that is just perfect for the winter months and beyond.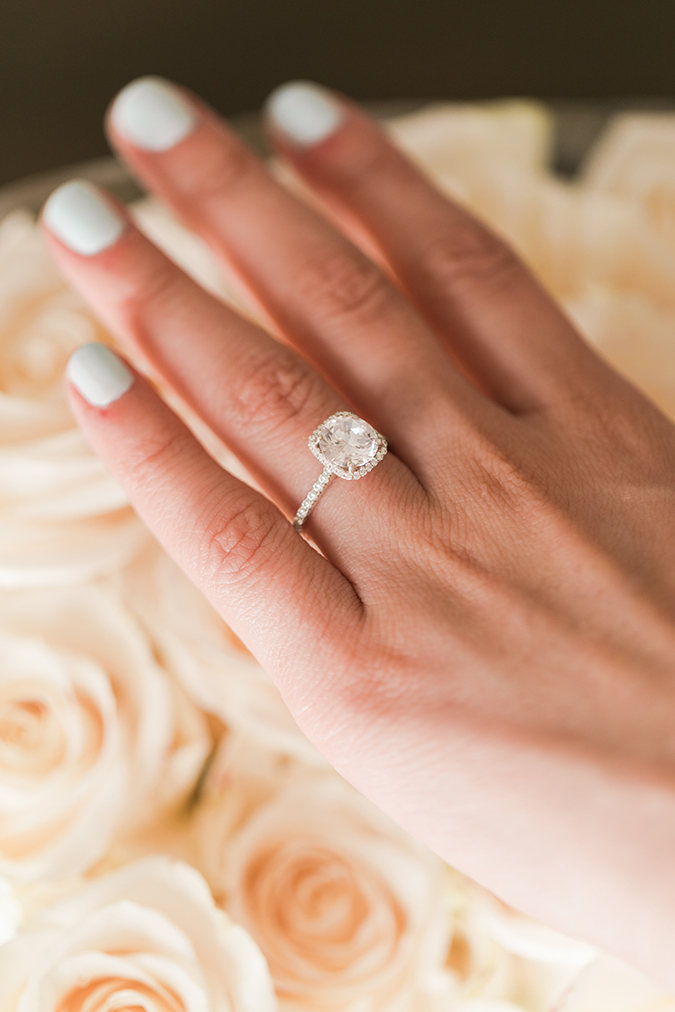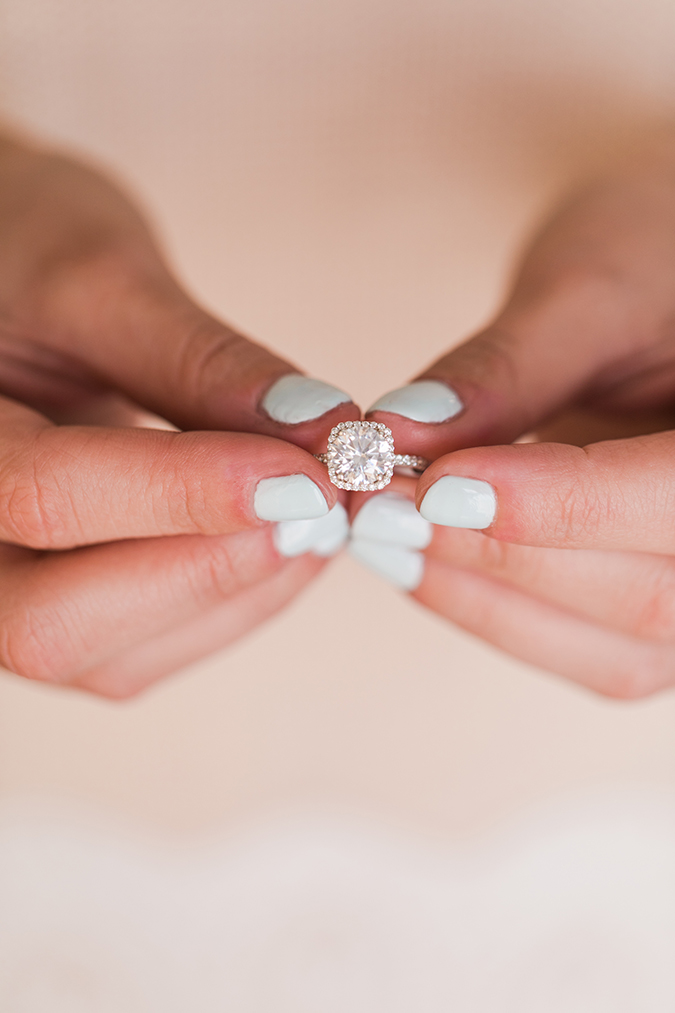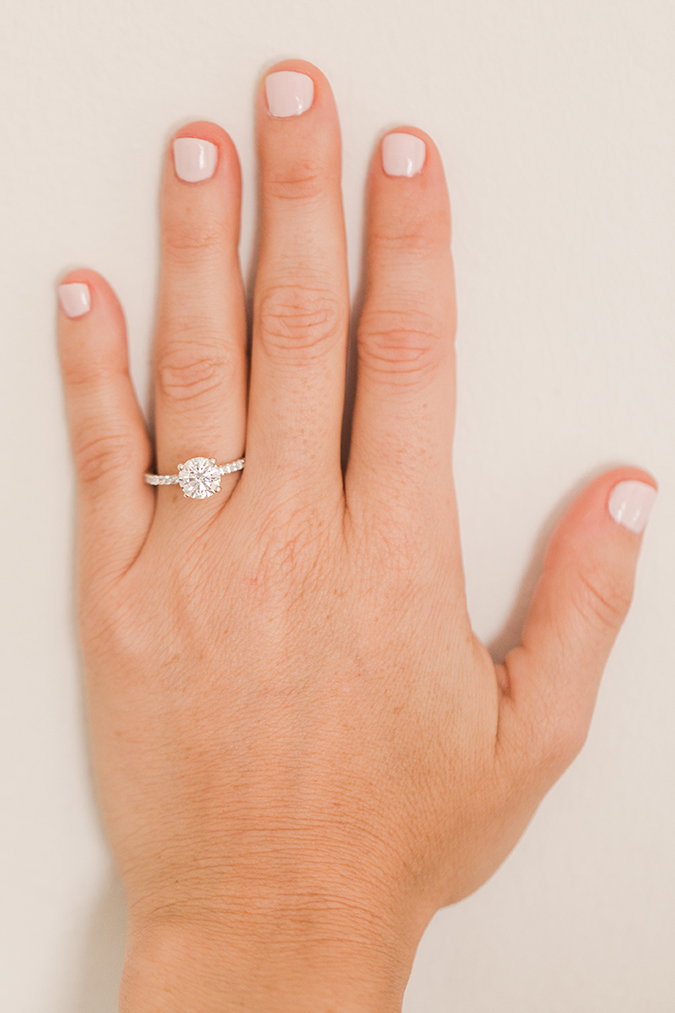 You really can't go wrong with a pave setting as delicate and feminine as this one. This dream ring instantly reminded us of one of our go-to nail polish hues: a solid, pale pink. We chose to keep things simple and pretty as can be.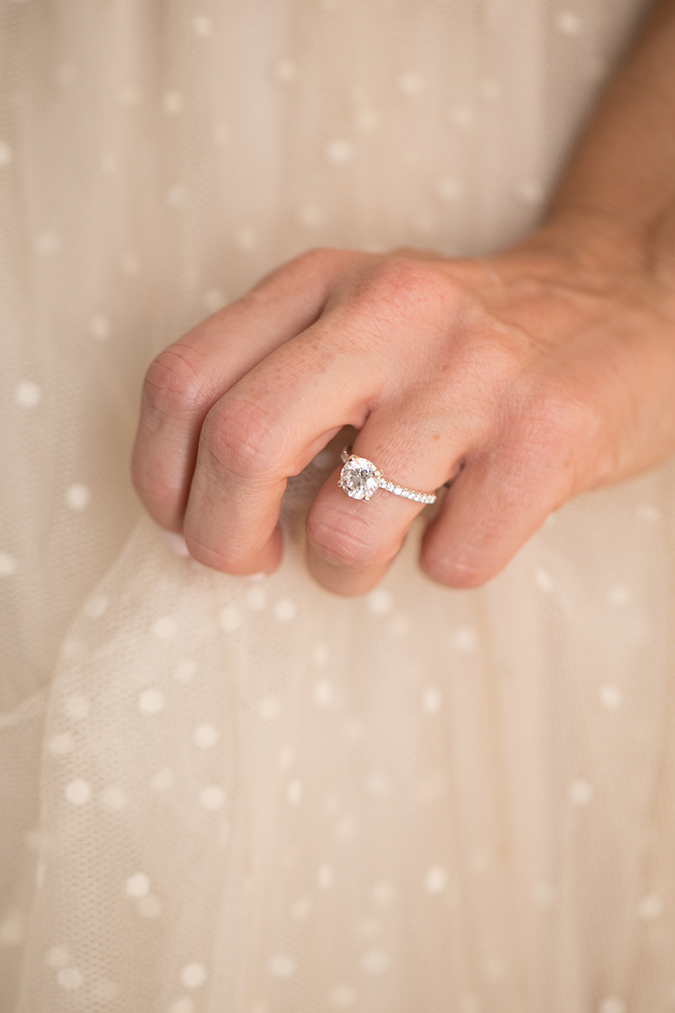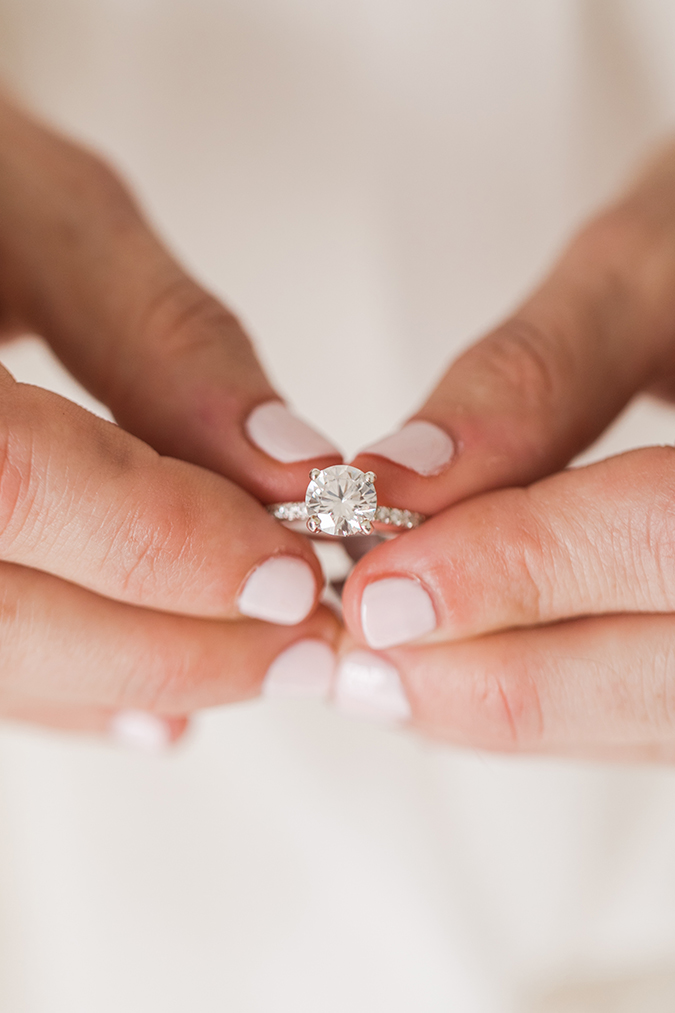 Which one of these James Allen rings is your favorite?


And do you like the mani we chose to match it?


Share your thoughts below!


This post is proudly sponsored by…