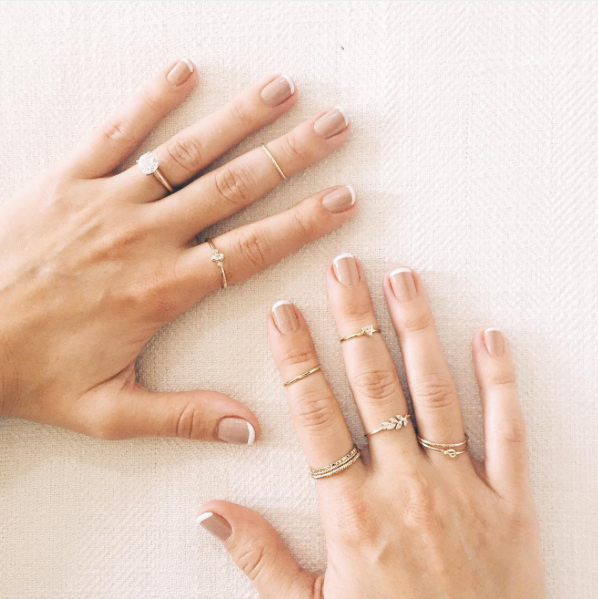 When it comes to nail polish, mine tends to changes on a weekly basis. I can't help it—every season there are new and beautiful colors that always catch my eye. That being said, there are a few color choices that I find myself coming back to time and again. Aside from my go-to pinks and reds, a French manicure is the way to go when I'm opting for a more natural look. At my latest photoshoot I was inspired to put a new twist on the old classic and, I must say, I was pretty pleased with the results…
For those of you who are willing to go outside of your comfort zone, try your hand at this nail trend. I'm a sucker for the traditional blush pink and white French mani, so it was fun to mix it up this time with a darker shade of nude. I love how the deeper hue made the white tips pop that much more. And, if you're feeling bold, this mani would also be fun with brighter colors or even glitter. The options are endless!
Here are some nail polish colors you can use to get this look:

What's your favorite nail trend right now?
Let me know your thoughts in the comments below!
XO Lauren