Our Easter Basket Gift Guide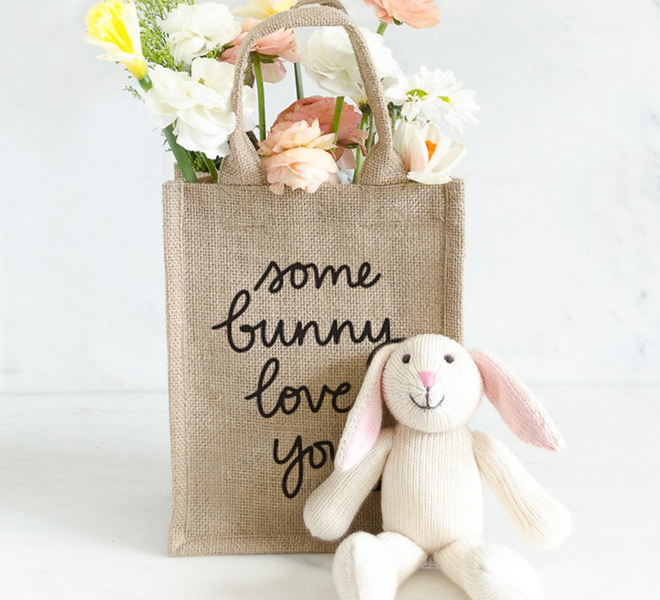 Easter is around the corner, and we figured you might be interested in celebrating with a few extra goodies for the kiddos. Naturally, we put together our Easter Gift Guide, equipped with all the Lauren Conrad Co.-approved cute little treats to perfect your children's baskets. From bunnies to rattles and egg dyeing kits, we have a feeling your kids are going to love this one. Keep reading for all the Easter goodies…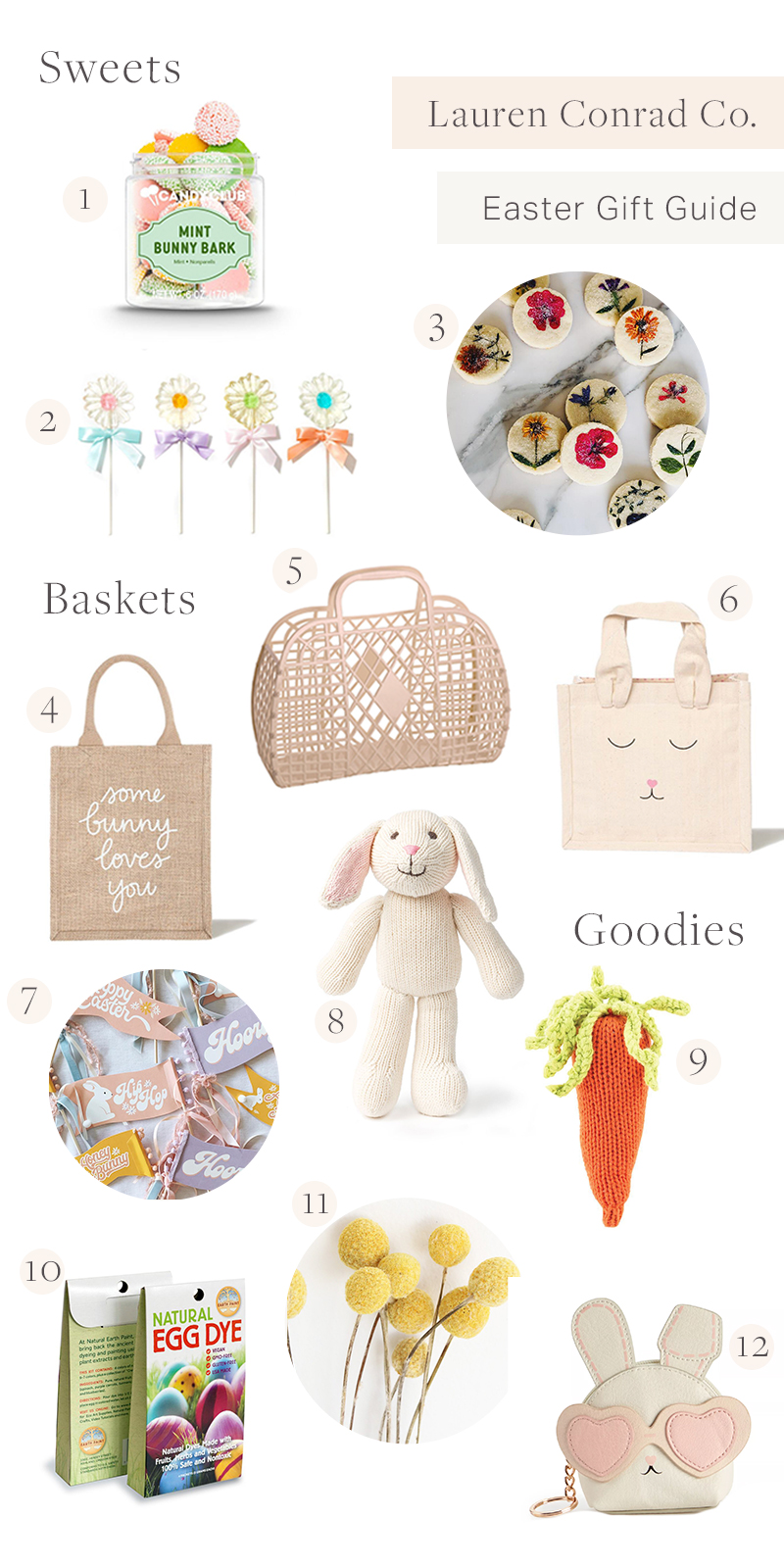 Add this mint bunny bark to their baskets for a sweet treat.


These tasty hand-poured lollipops couldn't hurt either.


These flower pressed cookies are just too beautiful, right?


Some bunny, indeed, loves you by gifting you this adorable little tote.


Retro and cute, this Jelly Bag is the perfect way to stash all of their Easter treats.


This canvas-lined bag has the cutest little bunny print in the front. Perfect for Easter, if you ask us.


Top their gift baskets with these adorable flags from Happy Mama.


A bunny is always a must for this special occasion.


With a carrot rattle to boot.


They'll be so excited to see this Egg Dye Kit, which includes natural dyes made from fruit, herbs, and veggies.


Adding these pretty little Billy Buttons will certainly add a bit of flair to their baskets.


Finish your basket off with a cute bunny coin pouch too.


How will you celebrate Easter?


Let us know in the comments below, and have a Happy Easter!



Affiliate links may have been used in this post.