The Shop Small Gift Guide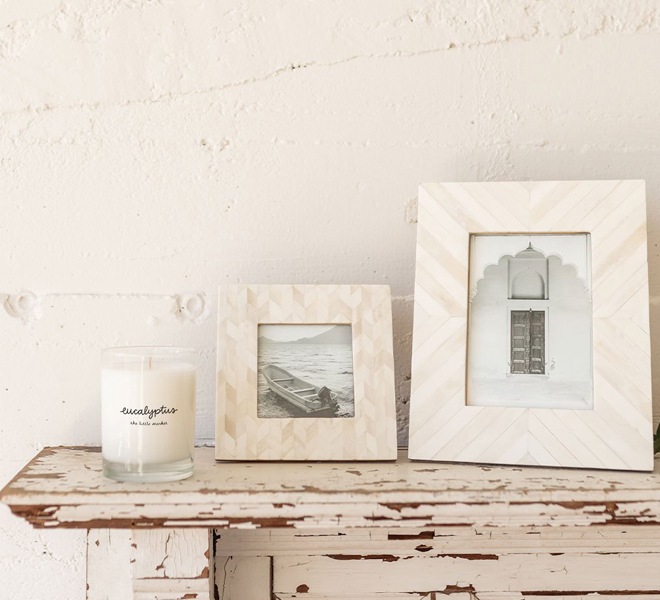 Over the last few weeks, we've posted our annual holiday gift guides for the ladies, men, and little ones in your life, and today, we have an extra special gift guide coming to you too: our shop small gift guide. We love every opportunity to promote and support small businesses, especially during this very uncertain and difficult time, so our latest gift guide features products exclusively from small brands that we hope you'll love and support too. If you're still working on your gift list, take a few moments to look at some of our favorite products from small businesses…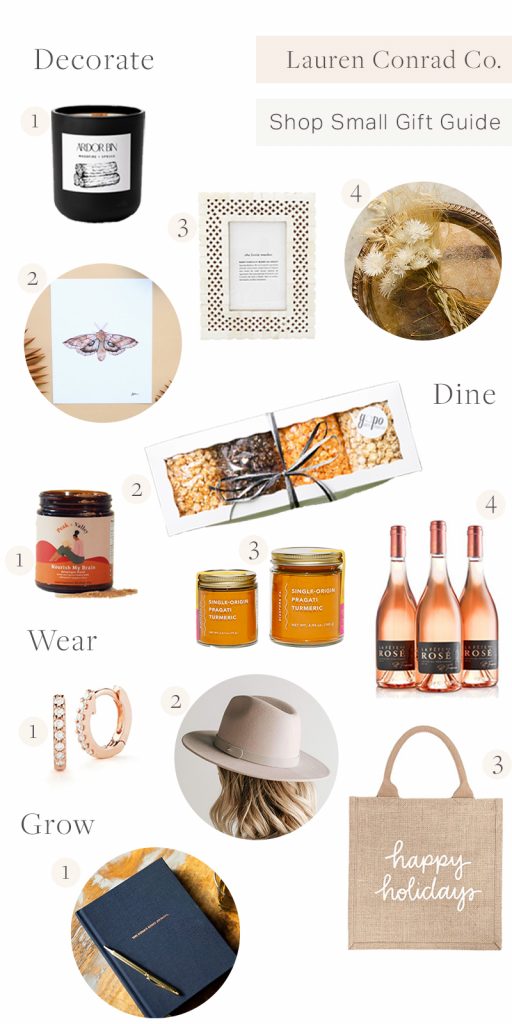 Ardor Bin's limited edition holiday candle is a delicious woody scent with notes of amber, musk, cedar, and patchouli.


They'll love this gorgeous watercolor moth print to add extra flair to their home décor.


We love this frame, which is handmade from pearl white bone and has intricate diamond-shaped cutouts.


Help them decorate their home with this gorgeous dried flower bouquet of strawflower, stipa, and avena.


This wonderful herbal blend packed with adaptogenic herbs and mushrooms is perfect to help kickstart their mornings.


For the snack lovers in your life, they'll love this Gopo Popcorn Sampler, which includes the tastiest Caramel, Dark Chocolate Sea Salt, Cheddar IPA, and Kettle BBQ popcorn.


Grown on a 3rd generation farm in India, this heirloom Pragati Turmeric is bright, zesty, floral, and so delicious.


For the future sommelier in your life, gift a set of these La Fête du Rosé Wines, which are made without pesticides and on the oldest vineyard in St. Tropez.


Consider these gorgeous Mini Huggies their new, everyday jewelry piece.


This classic structured flat fedora hat will undoubtedly become one of their closet staples.


Help them keep it eco-friendly with The Little Market's gift bags, which are made of jute fabric and canvas.


For the friend who needs a new mindfulness practice, The Human Being Journal includes guided questions to help decrease their stress and enhance their wellbeing.


What's your favorite item from our shop small gift guide?


Let us know in the comments below!


Affiliate links may have been used in this post.