Holiday Gift Guide For Kids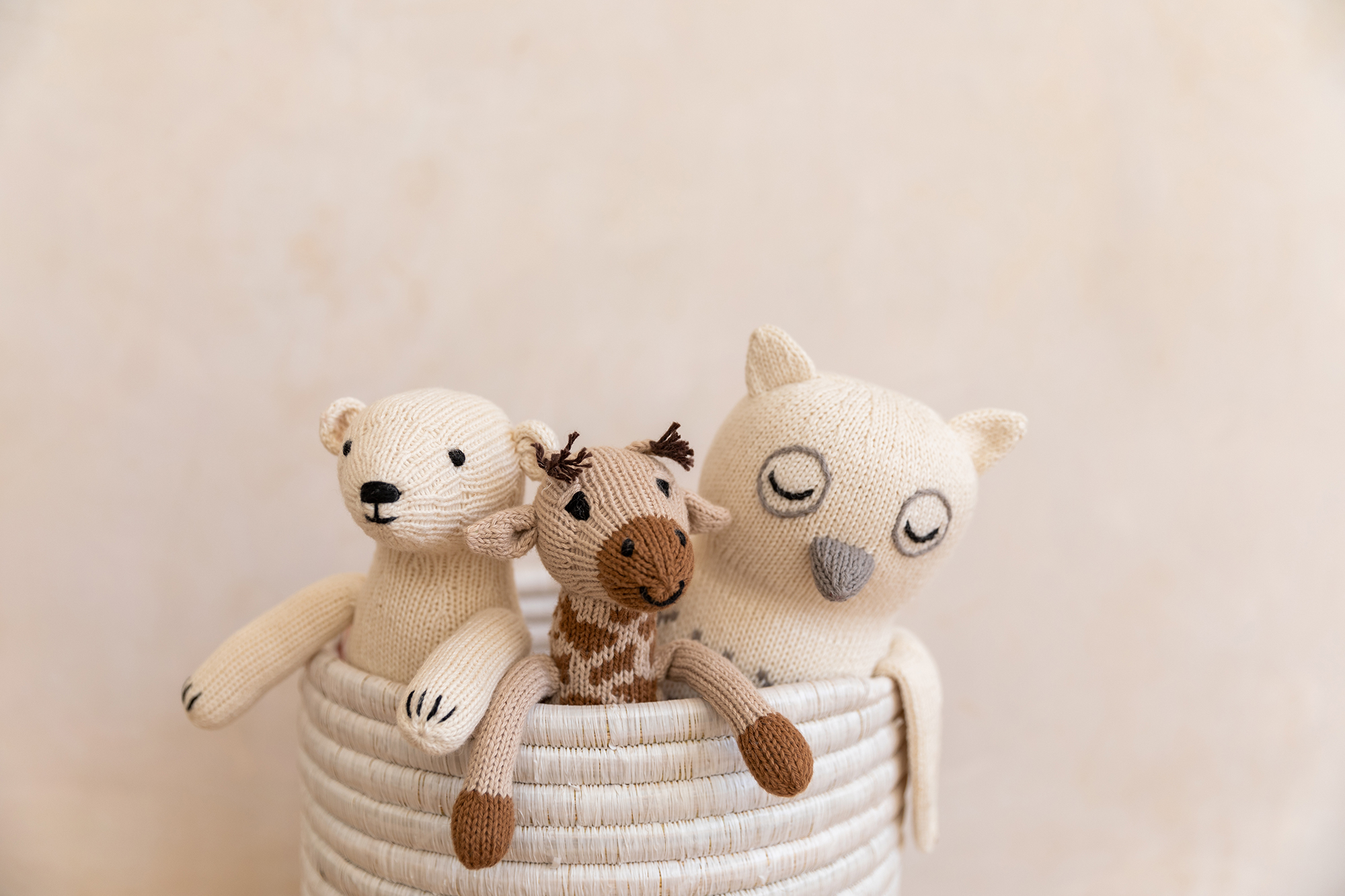 Last week, we released our holiday gift ideas for the ladies in your life, and today, we're sharing our guide for the little ones. Filled with the cutest stuffed animals, growing kits, and clothes from our favorite children's clothing line, our holiday gift guide for kids has everything you need to give cute, educational, and fun gifts. Let's get shopping…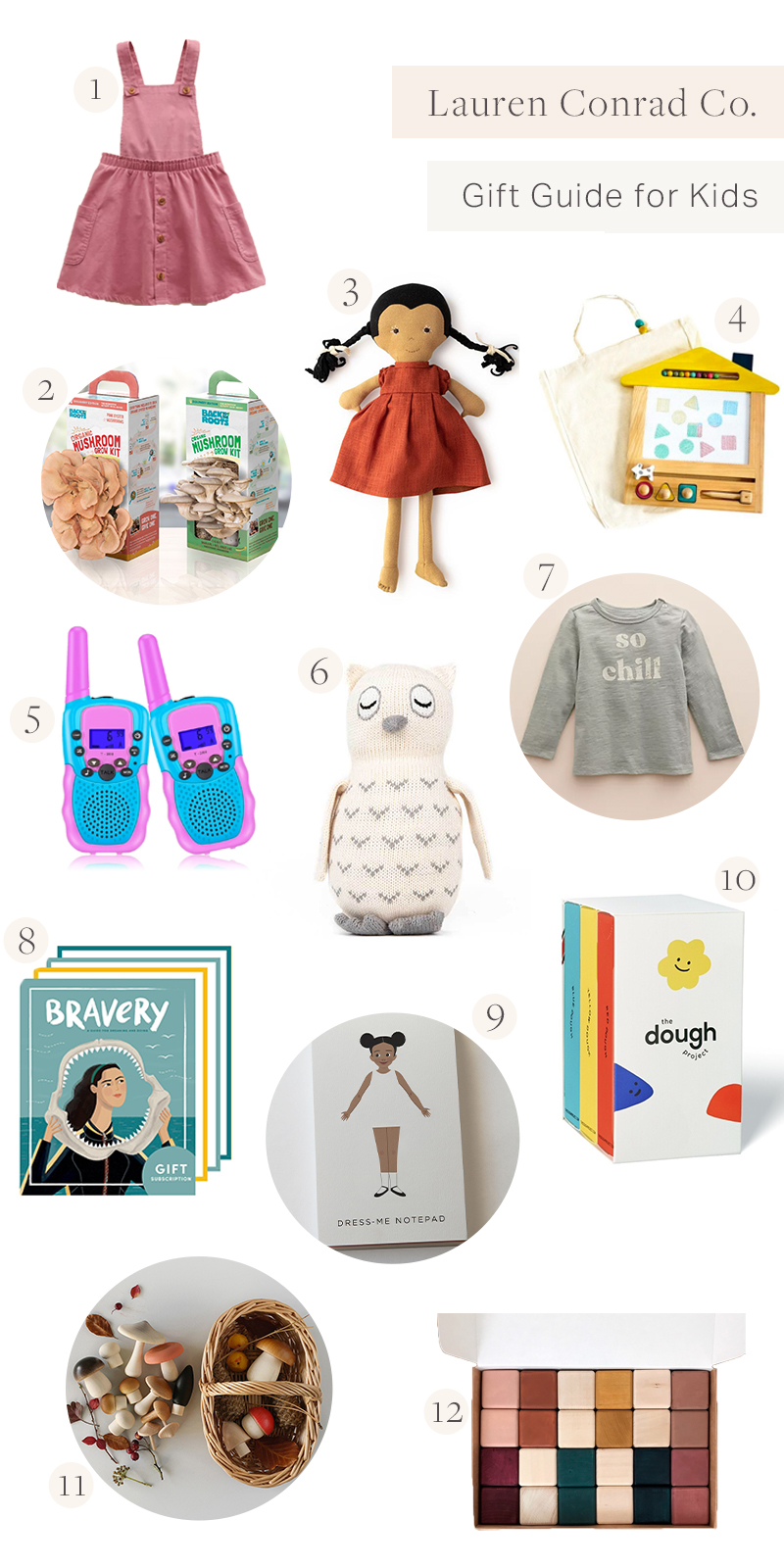 This sweet corduroy jumper comes in three colors, and is perfect to mix and match with other items in their wardrobe.


Teach them the importance of growing and gardening with this magical mushroom growing kit, which comes with two varieties of pink and pearl oyster mushrooms.


3. Hazel Village Dolls, $44
You can never go wrong with a doll, and Hazel Village's newest dolls feature a good variety of skin tones and are the cutest little gifts for them.


This Kiko and GG Dog House Drawing Board will help them explore their creativity and comes with magnetic shapes and a pen for endless drawing.


The perfect social distancing gift, if you ask us. This walkie talkie set has a range of up to three miles, which is the perfect way for them to communicate with friends nearby.


Made of 100% cotton, this cozy owl will be their new favorite stuffed animal.


The comfiest Long-Sleeve Tee they'll wear, hands down.


Gift your little ones a subscription to Bravery Magazine, which features strong female role models in every issue.


These Dress-Me Notepads from Little Biscuits allow kids to draw any outfit or scene and explore their creativity.
This kit comes with three boxes of dry mix to whip up their own playdough right at home.


Moon Picnic's mushroom basket is too cute for words. Made of wood and nestled in a little rattan basket, these mushrooms are great for playtime and decoration.


These multi colored cubes, which come in gorgeous earth tones, are perfect for children of all ages.
What are you gifting your little ones for the holidays?


Let us know in the comments below.



Affiliate links may have been used in this post.