Holiday Gift Ideas for Him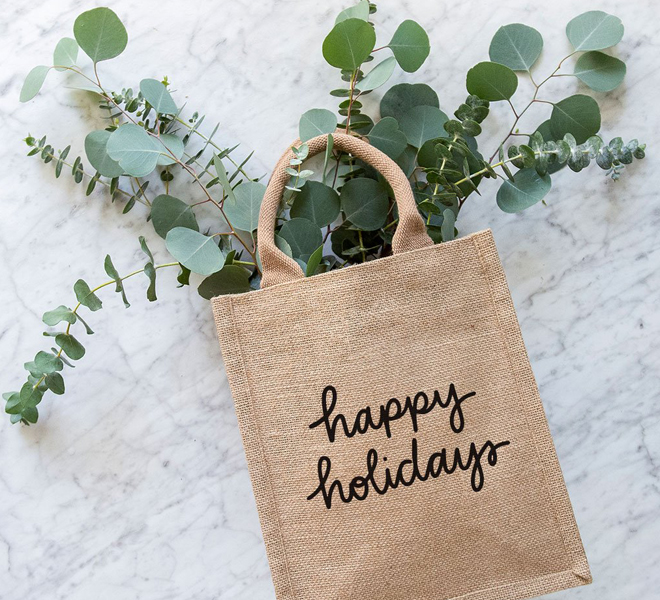 In our last round of holiday gift ideas, we covered our picks for your little ones and all the important women in your life. Today, we're focusing on gifts for the people {in our opinion} that can be difficult to shop for: the men. Trying to find presents for them can be a bit of head scratcher sometimes, but we've rounded up 13 lovely gifts that we think he'll love and actually use. From classic loafers to cooking essentials and the coziest henleys, the search for the perfect present stops here…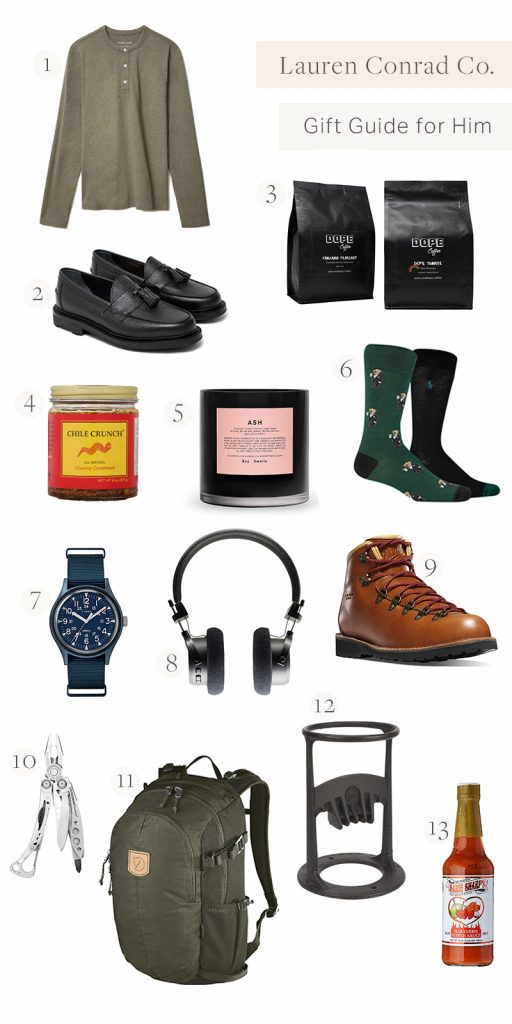 Consider this soft Everlane Henley his new, everyday wardrobe staple.


Gift him these dapper pebbled leather loafers that will be a closet staple for years to come.


Satiate his coffee hankering with a double dose of roasted coffee beans from Dope Coffee. You can choose whichever blend you'd like too.


Made in small batches of roasted chiles, garlic, onion, and spices, this Chile Crunch condiment is the perfect topper to any of his dishes.


This modern and smoky candle, which is made of a coconut and beeswax bland, has notes of firewood, smoke, charcoal, palo santo, and hay.


Gift him a pair of these cute Martini Bear socks, which are simple and so cozy.


This durable, modern, and timeless Timex watch is also water resistant up to 30 meters with a light up watch dial.


The first and only open-back Bluetooth headphones on the market, these Grado headphones has a 40+ hour battery life and a lightweight comfortable design.


He'll love these lightweight, versatile hiking boots for all his camping and outdoor adventures.


This lightweight Skeletool has 7 different tools in one, perfect for on-the-go.


Trekking, skiing, you name it, this Fjallraven backpack will be his go-to for outdoor activities.


Make fire kindling easy with this Firewood Splitter, which is made from high-quality cast iron in Australia.


He'll love this Habanero Pepper Hot Sauce to top any of his meals—trust us.


Affiliate links may have been used in this post