The Top 5 Tips for Starting Your Own Website, Blog, or Social Accounts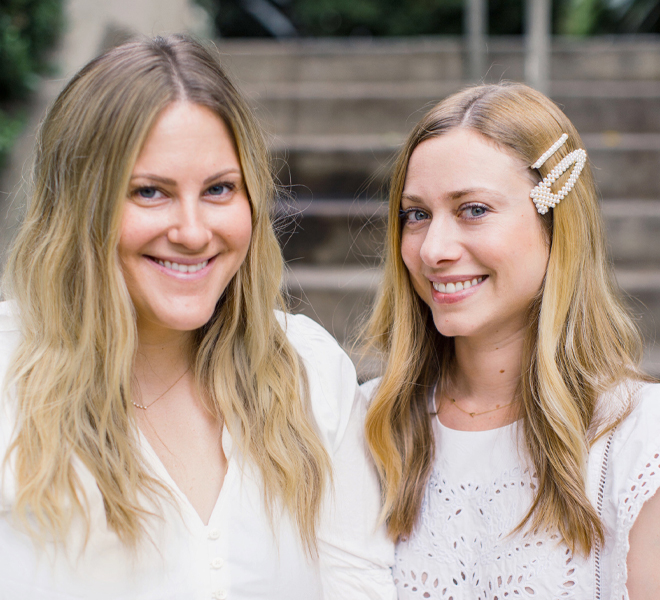 Hi, everyone. It's Ilana Saul and Rachel Rosenbloom here, your Lauren Conrad Co. editors and the cofounders of boutique digital media firm, Polka Dot Media. If you subscribe to Lauren's podcast, you may also know that we are this week's guests on Asking For a Friend! We've been working with Lauren on her website and social media strategy for many years now. In the most recent episode of her podcast we talk about why social media is such an important tool for businesses, tips for optimizing your Instagram content, and the very first place to start if you want to launch a website or social presence. If you're looking for even more advice on how to get started, we wanted to share a few more tips for launching your blog or brand online. Check them out below and then click here to listen to our episode of Asking For a Friend!
When you are launching a website or social media account, it helps to have some goals in mind before you even get started. Many people use social media as a hobby or to keep in touch with friends. But if you're looking to use it for business, think about how you want it to work for you. Is the point of your digital presence to grow your brand or business, or are you hoping to make it a business in itself by monetizing content? Knowing what the purpose is will help guide you as you grow.
Even if your social presence is a solo venture, we are firm believers in spending some time thinking about branding. Gather visual inspiration in whatever way makes the most sense for you, whether that means creating a mood board on Pinterest or a more formal style guide with specific fonts and colors. You can also spend some time nailing down a tone, by considering what words or phrases best represent your brand. This style guide can act as a reference point later on, whether it's just for you to remember or for if you hire someone else to help later on.
3. Secure Every Social Handle
It's a good idea to grab every social handle you can—even ones you think you might not use. You don't want anyone else to take them, and may find they become valuable to you as your brand or business grows. This might seem like a simple tip, but we find many people wishing they thought about it sooner when it's already too late!
4. Commit to a Regular Posting Cadence
No matter how often you're posting new content, whether it's once a week or daily, it's best if you can keep your frequency relatively consistent. You can always work up to more content later on or post a little less one week if you don't have the time, but in general you want to have a steady stream of content at your disposal. Using tools like Planoly for Instagram or having a content calendar for your blog can be really helpful.
5. Engage with Your Fans, Followers, and the People You Follow
Even if you're just starting off and your following is relatively small, it's still important to engage with whoever is following you. Engagement is really key when it comes to follower growth, even early on. Look for opportunities to collaborate with likeminded bloggers, businesses, etc. See other people on social media as potential friends and supporters, not as competition.
Do you have any other questions for us about digital content?
Affiliate links may have been used in this post.