There are certain things in life that are a bit tricky to master, but are ultimately worth learning. You never know when skills such as tying a tie or bowtie, chopping an onion without tearing up, or properly caring for fine jewelry might come in handy, but they're all useful topics to familiarize yourself with. That leads me into today's post. How often have you struggled to fold a fitted sheet? I can't tell you how many times I've given up and stuffed them into a cabinet only to take them out completely wrinkled. My sheer frustration lead me down a rabbit hole of research on how to properly fold a fitted sheet, and now I can happily say that I can share that knowledge with all of you! If you've been dying to master this skill, keep scrolling for an easy step-by-step tutorial using my very own LC Lauren Conrad bedding…
1. Begin by laying out your fitted sheet on a flat surface.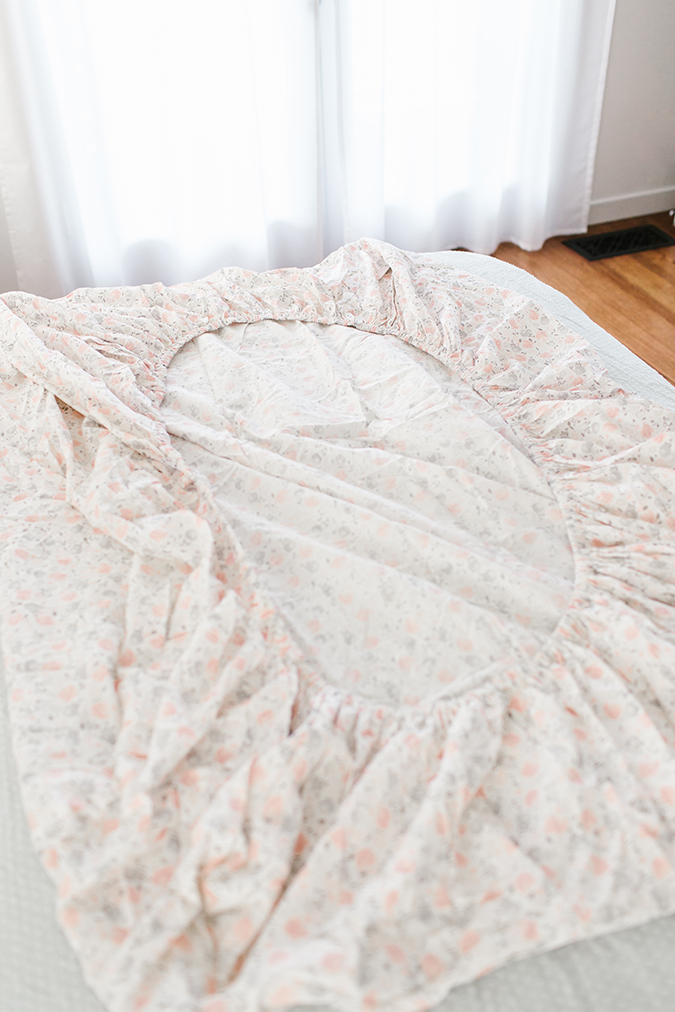 2. Fold the sheet in half.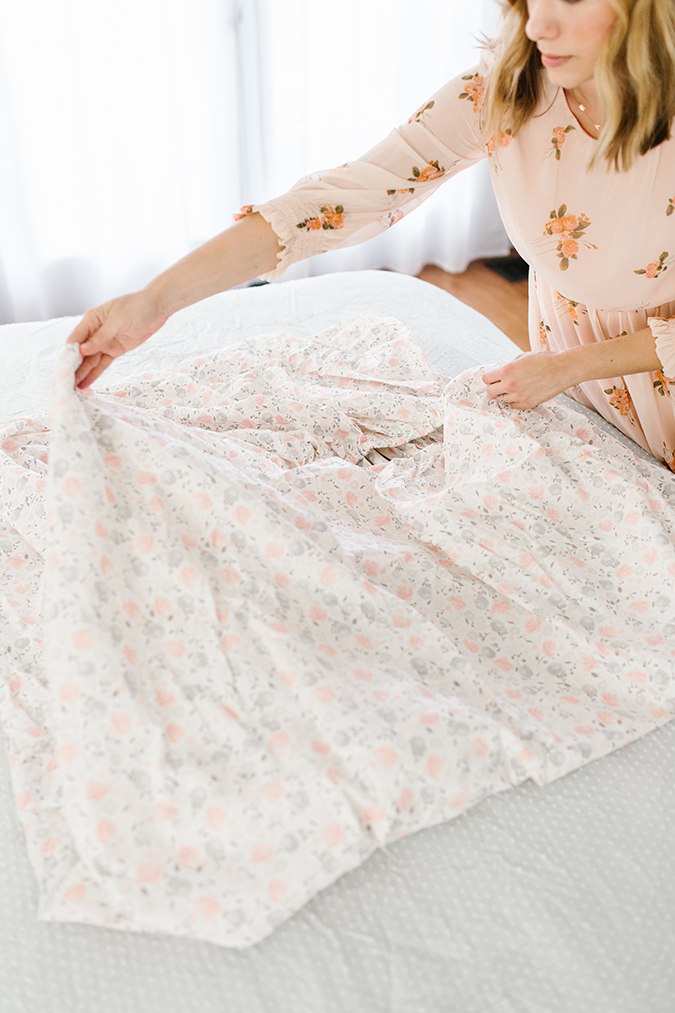 3. The real trick to successfully folding a fitted sheet is tucking the corners into themselves as you fold.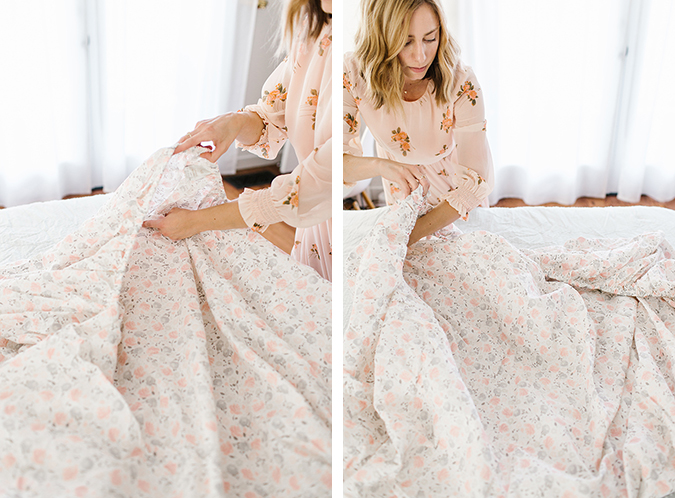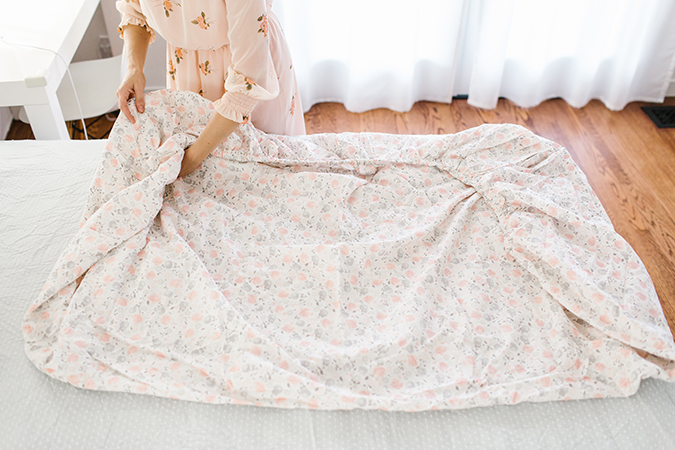 4. Fold the sheet a second time, once again tucking the corners into themselves.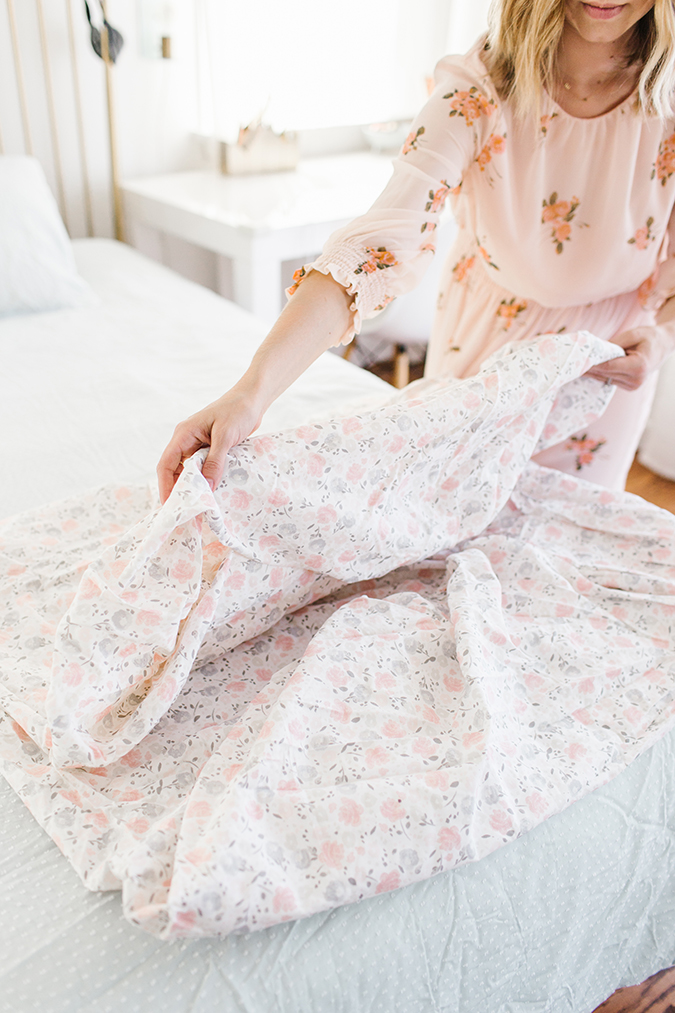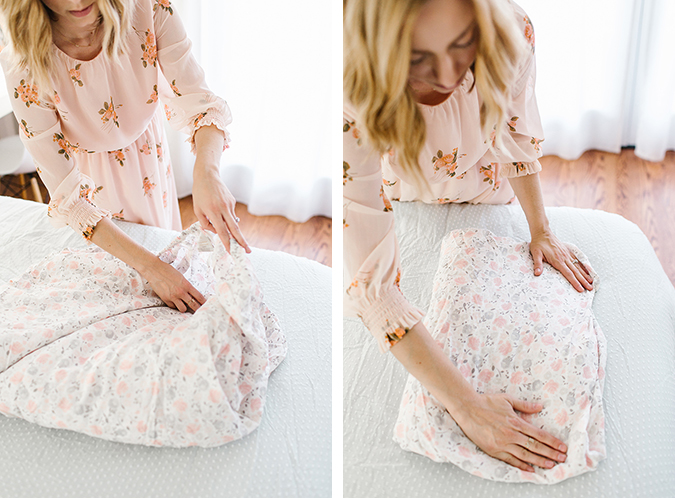 5. Once you've reached the maximum amount of folds and tucks, the best way to keep your fitted sheet from coming undone is to place it inside of a pillowcase.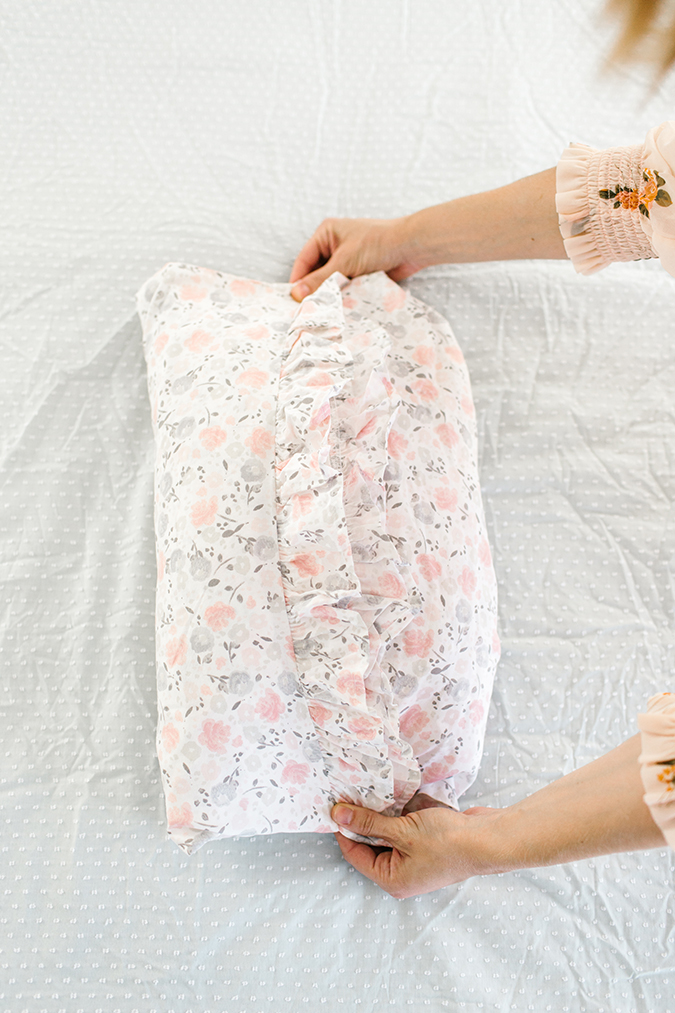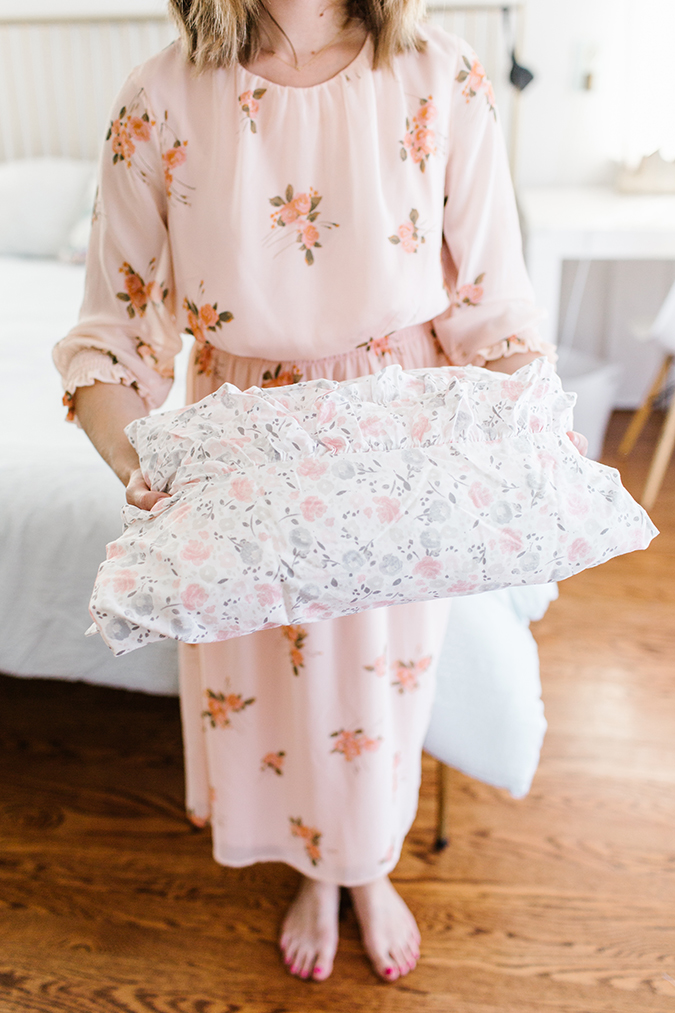 And voila! You've officially folding a fitted sheet without rolling it into a ball in the process.
Did you find this tutorial helpful? Do you have any tips and tricks worth trying?
Let me know if it worked for you in the comments!
XO Lauren
Shop This Story…

Photos: Jessi Burrone for LaurenConrad.com
Affiliate links may have been used in this post.