Nail Files: Two-Tone Manicure Trend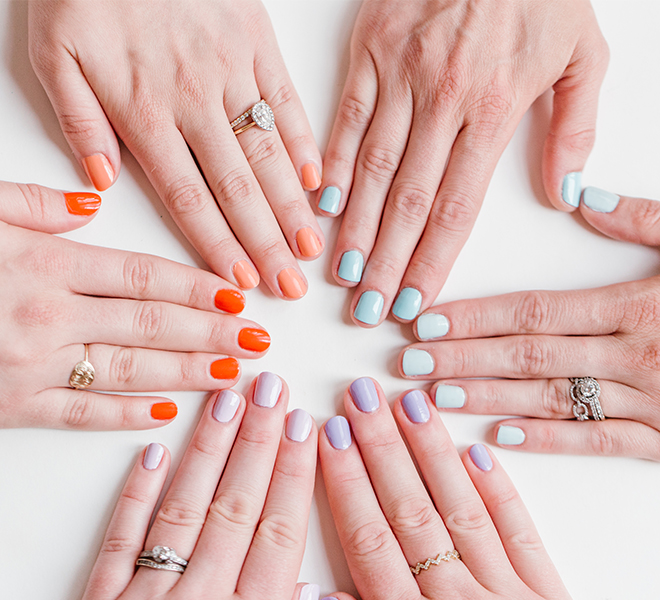 We'll be the first to say that we're not opposed to revisiting some of the fashion and beauty trends from our younger years (hi, '90s hair accessories!), and we always love seeing the ways those trends manifest themselves here and now. That said, let's cut to the chase… did anyone else have a pre-teen phase where choosing a single nail color felt like the hardest decision in the world? Let's just say we know the feeling, and it usually resulted in some sort of rainbow display on our nails, or our teenage favorite—the alternating color mani. While we may have grown out of those particular trends a decade or two ago, we can't shake our love for a colorful manicure during summer. So we gave our favorite multicolored mani a modern update, and it has quickly become our latest obsession. See how our two-tone manicures turned out below, and don't forget to shop our shades so you can try this trend at home…
Pro Tip: When recreating your two-tone mani at home or at the salon, make sure to choose two colors in the same color family that are about 2-3 shades apart. If the colors are too close, you won't be able to see the contrast, and if they're too drastically different your mani won't look cohesive. We also prefer to stick with two solids; we usually love a good shimmer or glitter polish, but in this case, the less variation the better!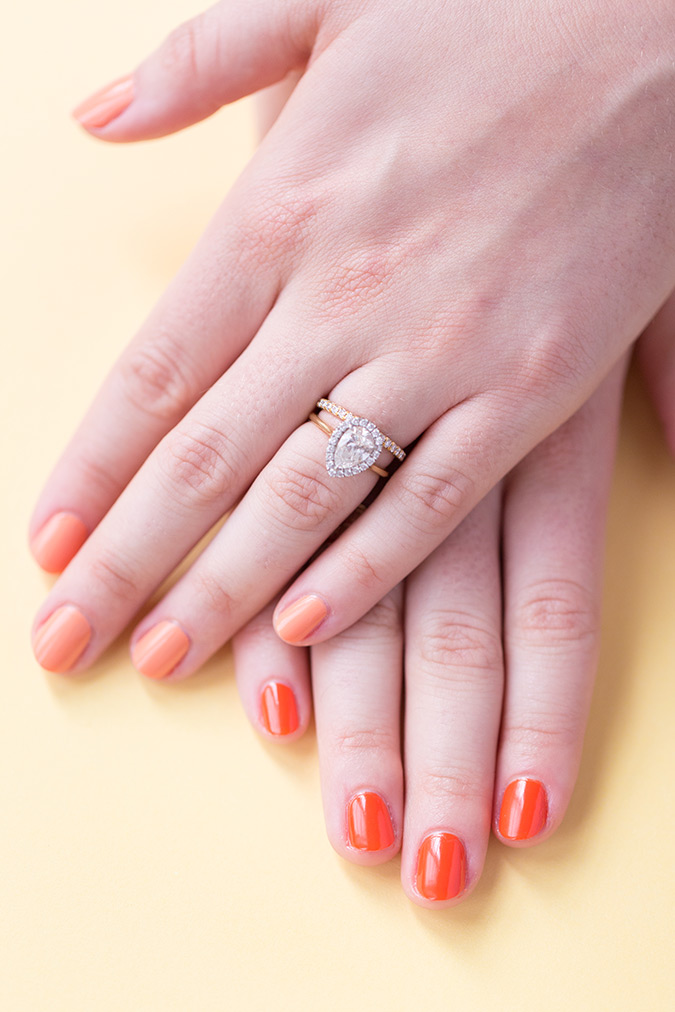 We'll forever be game for any shade of pink mani, but this time we decided to lean toward the peachier side of things to really reel in that end-of-summer vibe. OPI's Crawfishin' for a Compliment turned out to be the perfect pastel peach with just a hint of orange, and balanced out the bold, true orange in Santa Monica Beach Peach.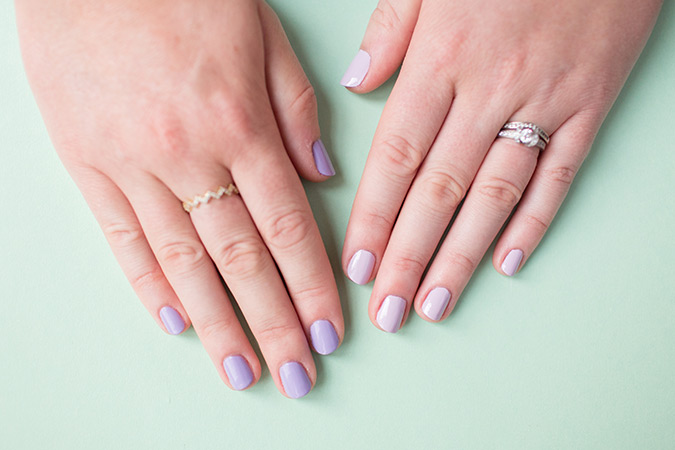 While Lauren isn't a fan of purple herself, we love a subtle lavender or lilac that works equally well in spring as it does in summer. Is anyone else having visions of pretty purple florals and lavender fields? We are! For the darker shade, we chose OPI's Don't Toot My Flute and paired it with a softer, barely-there purple called Go Ginza by Essie.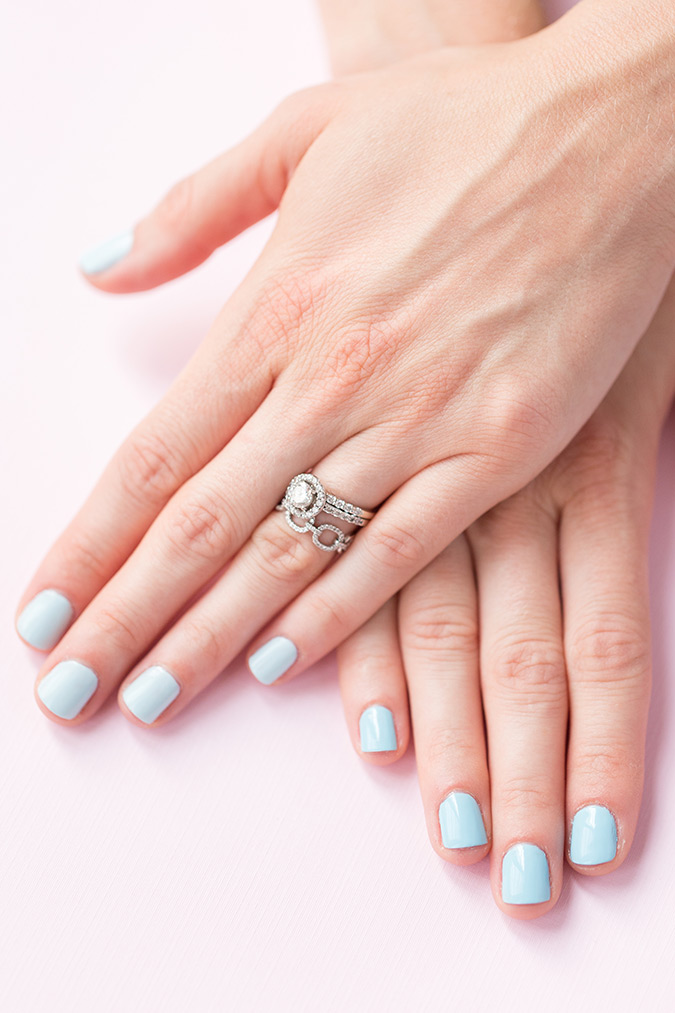 Of course, we couldn't say no to a couple of polish picks that were reminiscent of the ocean to round out our summer… For the perfect baby blue, swipe a couple of coats of OPI's It's a Boy! on one hand, and pair with I Believe in Manicures on the other. And let's be honest—that icy blue hue means we'll definitely be recreating this look come winter, too.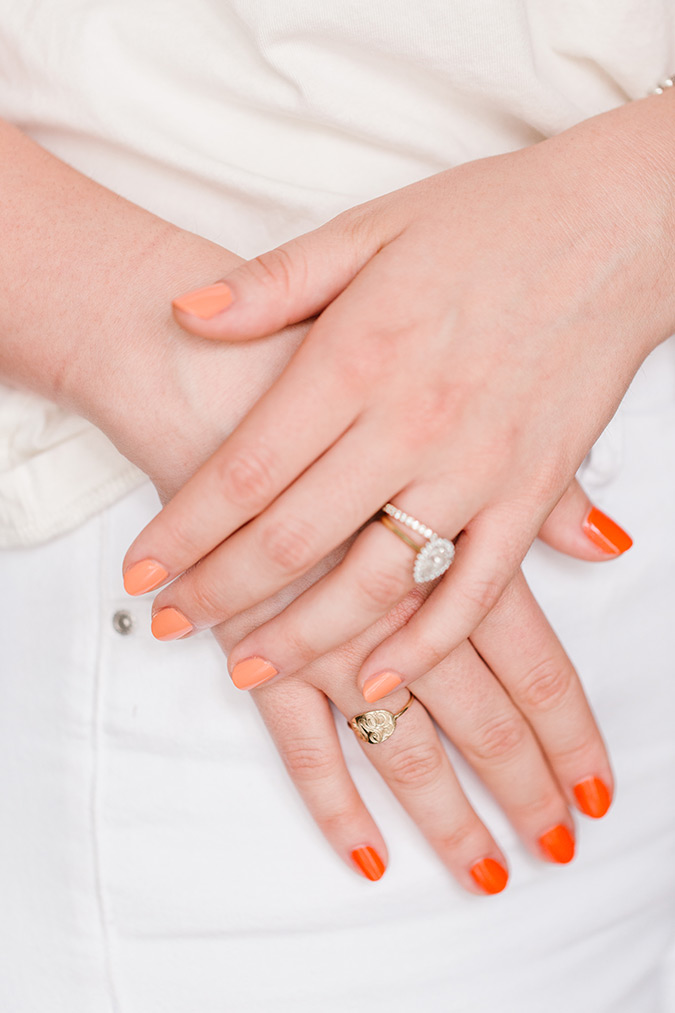 What color combo would you choose for this nail trend?
Share your ideas with us in the comments below so we can give them a try!

Affiliate links may have been used in this post.