Ask Lauren: What Inspires You for Your Fashion Line?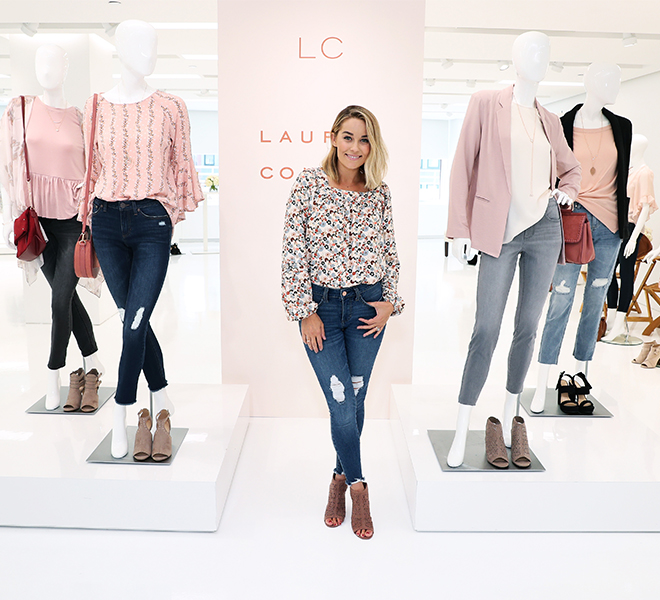 That is a very good question, and one that I am excited to address. You might think that after designing my LC Lauren Conrad collection for nine years now, the inspiration would run dry. But it's completely the opposite! With each new collection that we launch, I grow even more passionate about the line. A few different things really inspire me…
One thing that inspires me is my environment and the city I grew up in. I've traveled all over the world (and regularly fly to the Midwest and New York for work), but I'm a California girl through and through. My aesthetic is very West Coast casual, and I will always love an ensemble that translates from a day at the beach to a dinner out with friends. That is one of the reasons that swim was such an exciting category for me to launch last year. I am also very inspired by vintage clothing especially anything from the '50s, '60s, and '70s. When I am designing for my line, I often look to the feminine and effortlessly chic silhouettes I see in vintage clothing stores, and then give them a modern twist. The last thing that consistently inspires me is real women. I won't design anything I wouldn't wear myself. I am also inspired by other women I see, from my best friends to street style stars. I also understand that what you wear should make you feel good, and how you dress should express your style. It's exciting to create on-trend, accessible pieces that women can feel confident in. Adding plus and petite sizes to my line meant I could design for even more of the real women whose style inspires me.
Do you have any other Ask Lauren questions you'd like me to answer this month?
I'm still taking requests!
Affiliate links may have been used in this post.