Home Makeover: A Beauty Blogger's Creative Bungalow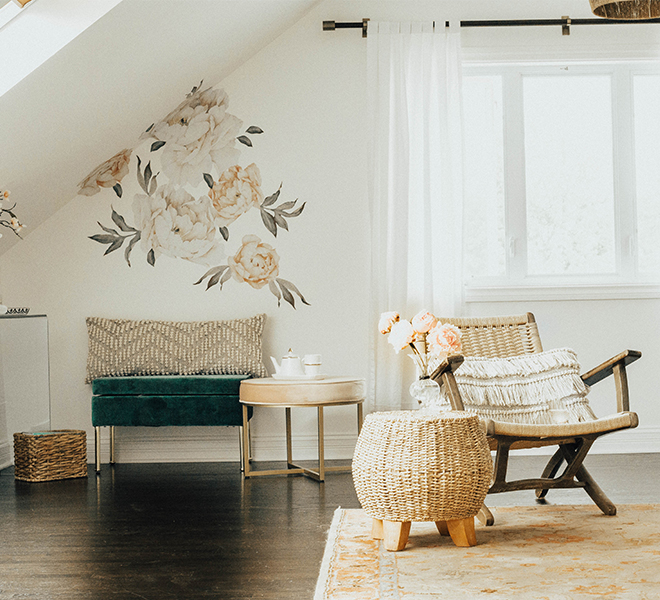 Hi everyone, it's Maritza from BeautyForBloggers.com and I'm delighted to share my new bungalow studio with the LC.com community. Before moving into our new home, I fell in love with the potential and character of each room—especially what would be my new sun-lit studio space. After gutting out most of our home, we laid ebony hardwood flooring throughout and painted every wall Simply White by Benjamin Moore. The studio, in particular, became a blank slate and allowed me to pursue my photography passion.
The entire home and studio have a natural California bungalow vibe, so I weaved in boho accents and eclectic, cozy furnishings (that would withstand two active little boys!) while still sticking to a color story of neutrals and metallics with some rustic charm mixed in. I consider it West Coast sensibility in suburban Chicago.
A light and airy aesthetic and affordable, functional furniture (that made a statement!) were the most important elements when it came to the studio. 'The Bungalow,' as I call it, needed mobile, multi-use pieces for a his-and-her workspace and all the facets of my content and design work. The overall layout had to remain uncluttered for product and portrait photography, and serve as a play area for my sons. Since I work from home most days, it's important to have a studio where I can get work done yet still be near my boys. Since I stuck to a cohesive color scheme, the layout always tends to look put-together and unfussy even in the midst of chaos! This design format also allows us to rotate each furniture piece based on the day's photo shoot or activity. It's our Zen space for creating and learning—and all the natural sunlight instantly puts us in a good mood. I would say the abundance of natural light is the studio's best accessory! Check out all the photos below…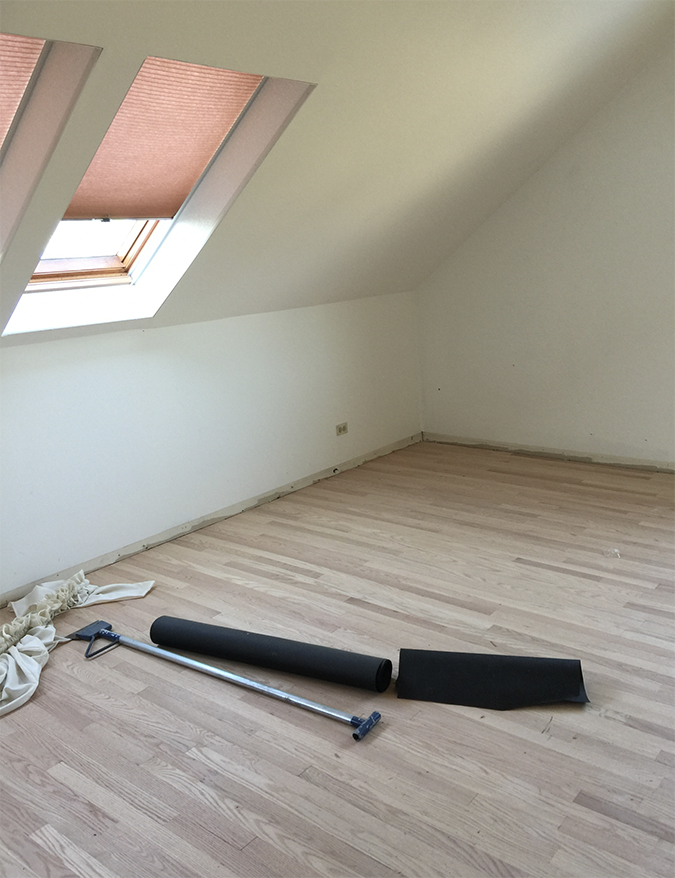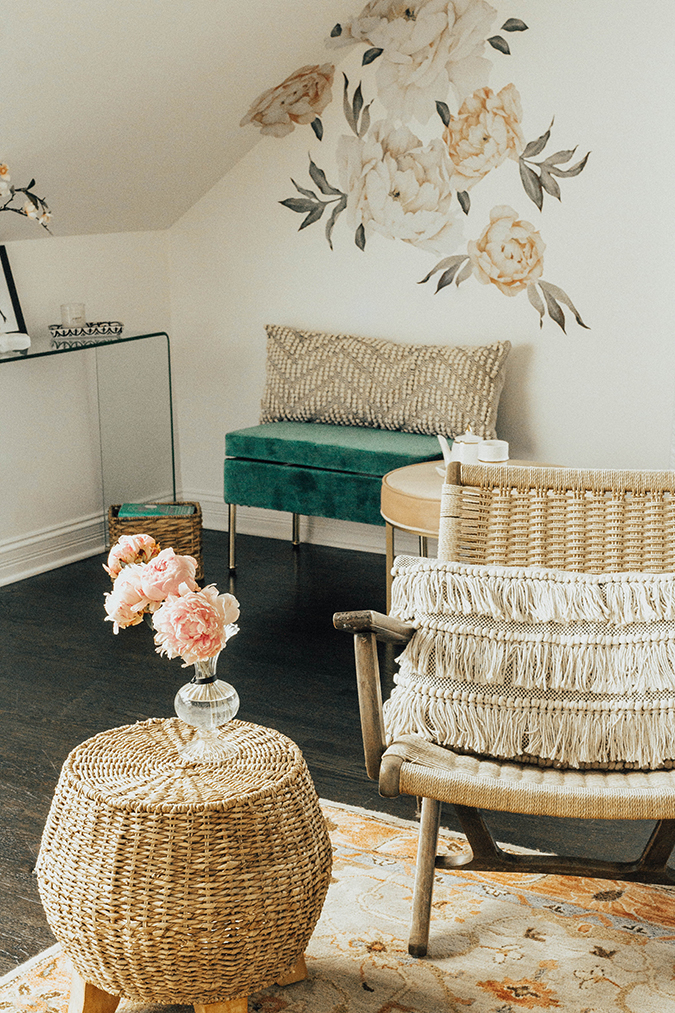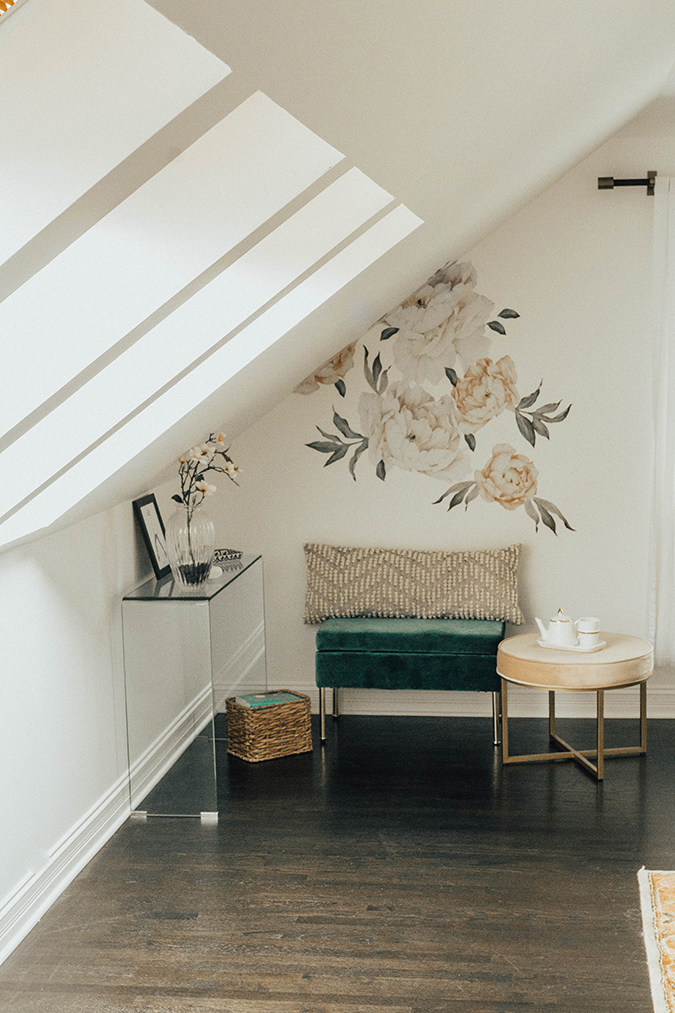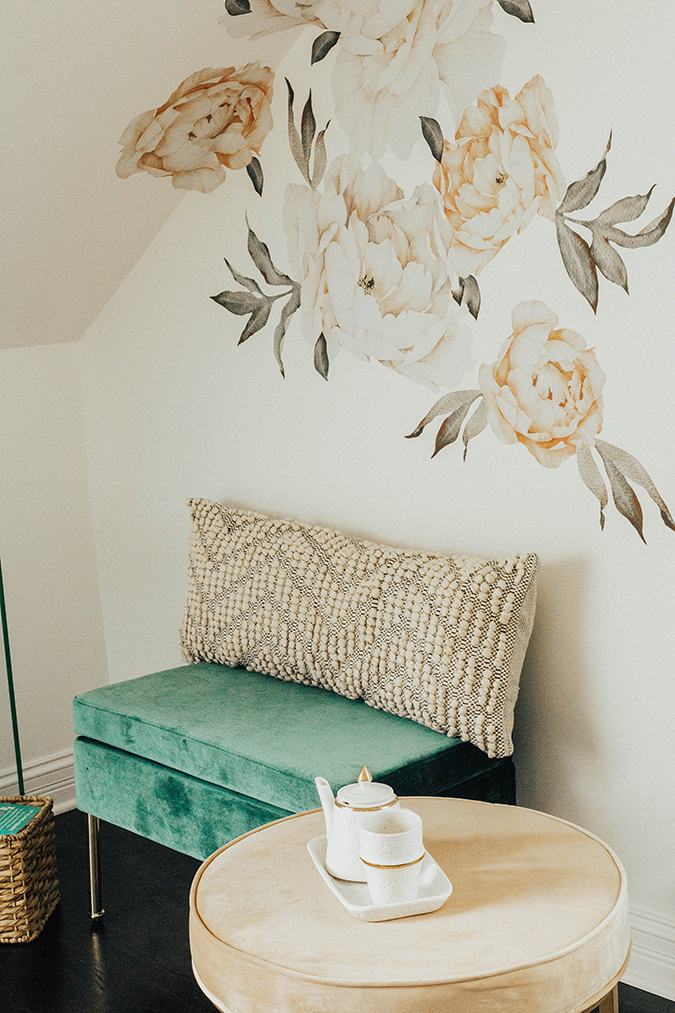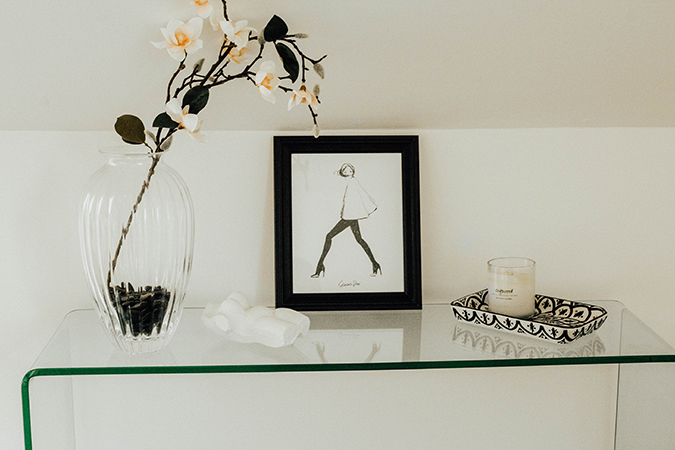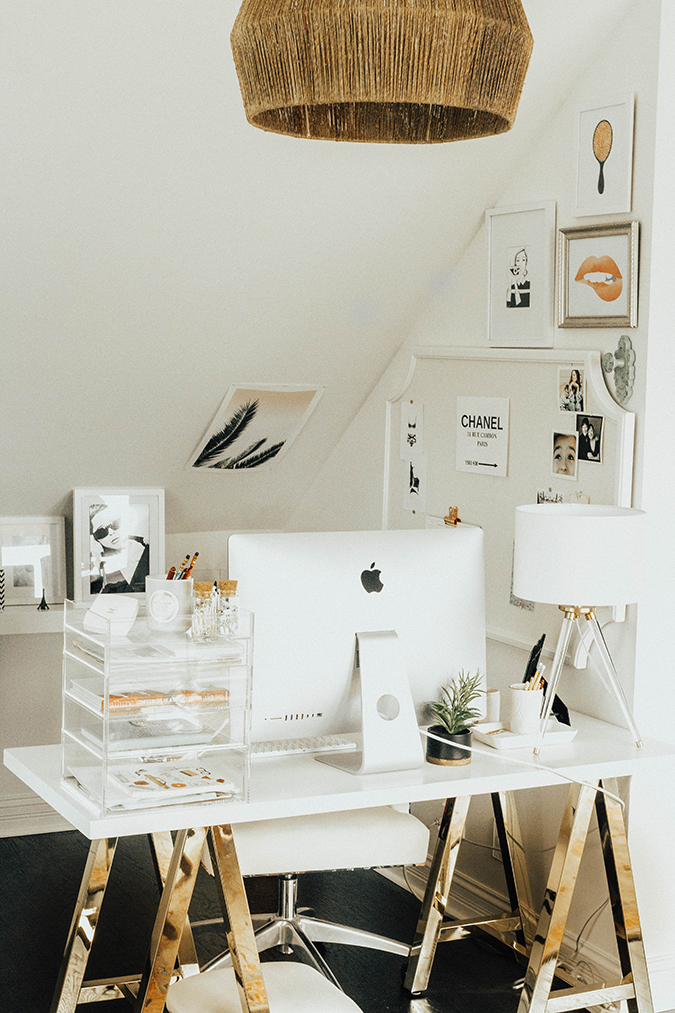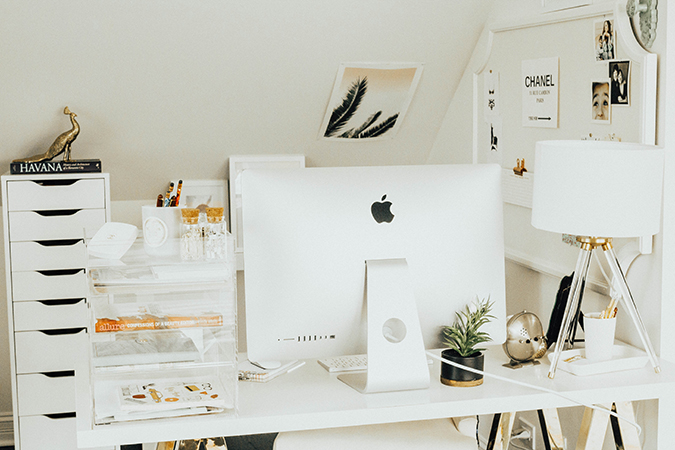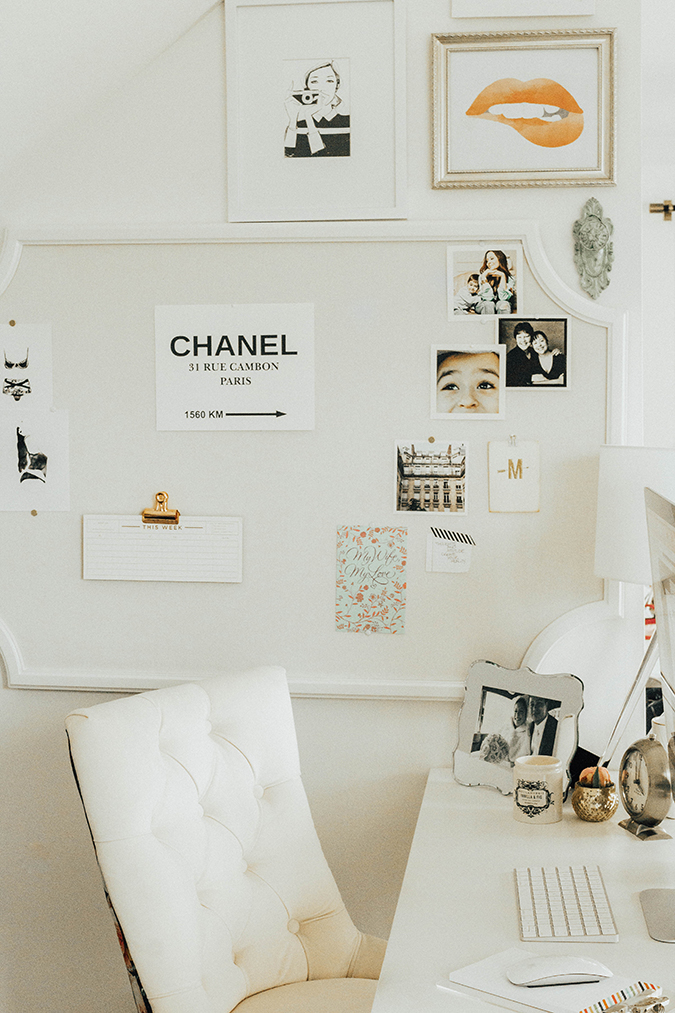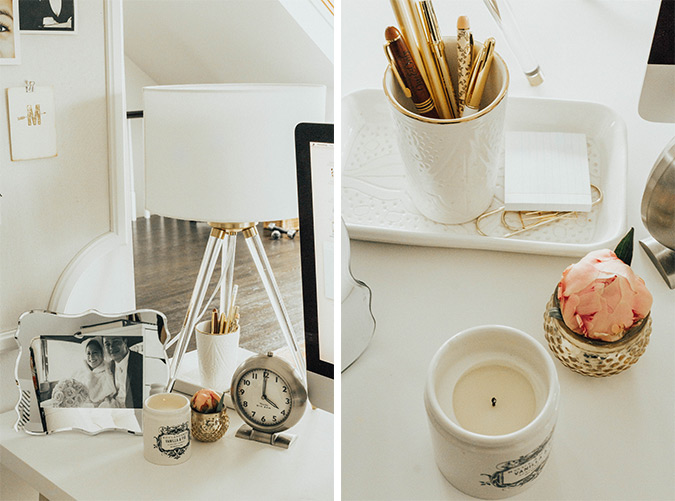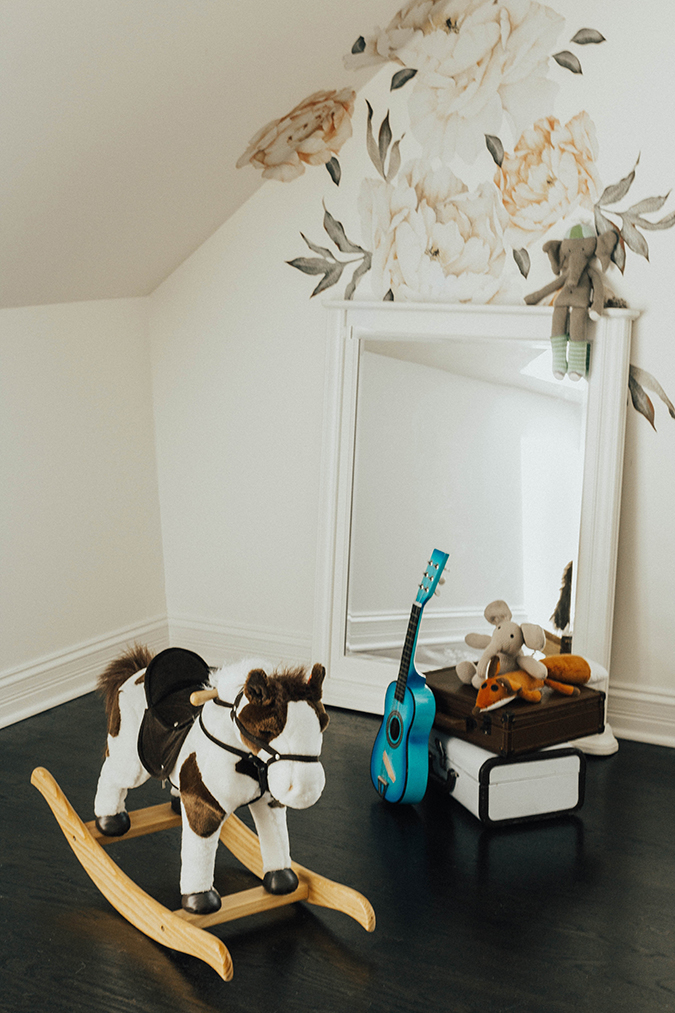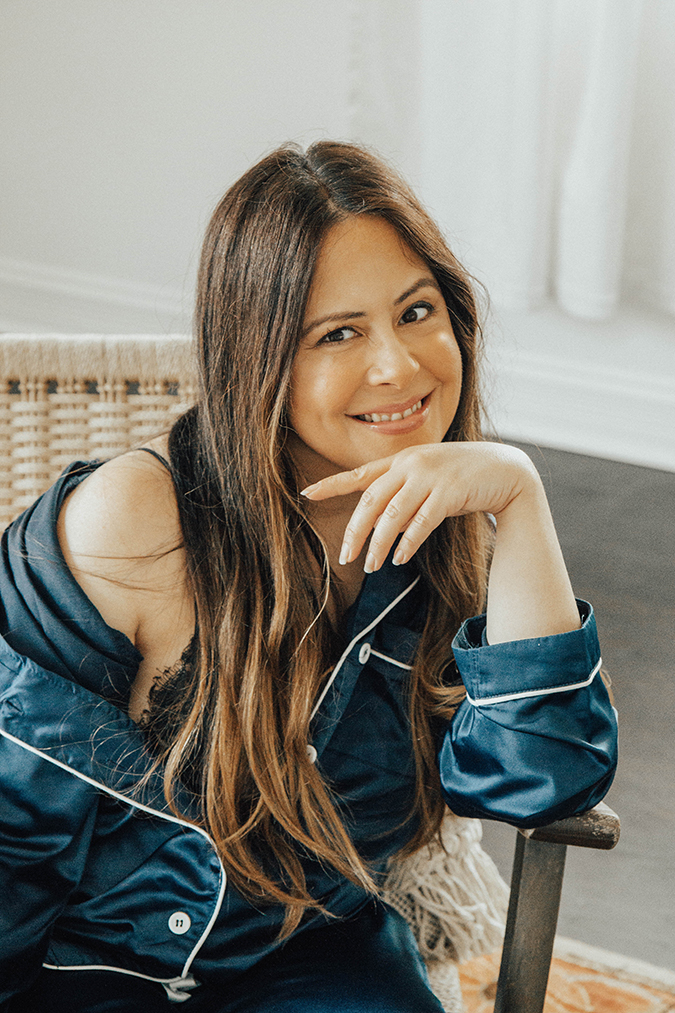 What is your favorite part of this space?
You can find all the shopping credits below!
Affiliate links may have been used in this post.