We don't know about you, but we're on the countdown to warm nights, sandy feet, and days filled with popsicles… is it summer yet? In the meantime, we have these adorable sailboat manis to capture a little bit of that summertime magic! We were lucky enough to work with some talented nail technicians from Olive & June to create this look, using prints from the June LC Lauren Conrad collection, and we love how it turned out! Plus, they showed us how to incorporate some of their new sticker designs into our manicure, which means we'll be able to keep these beachy designs at our fingertips all summer long. Keep scrolling to see how to recreate these adorable designs at home… 
DIY Sailboat Inspired Nail Art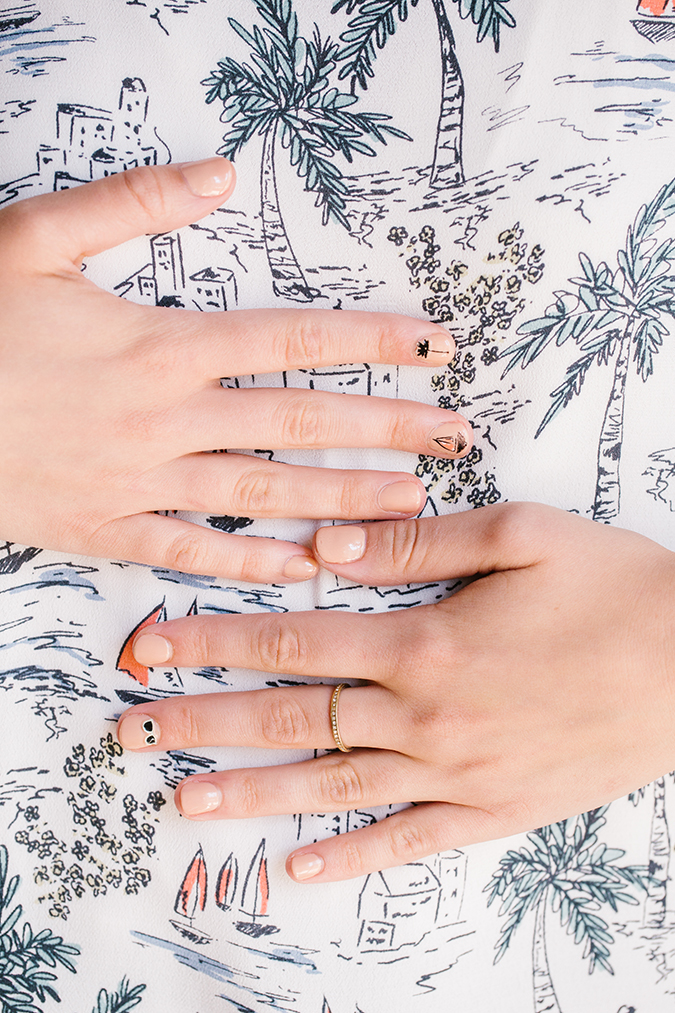 The sailboat in our manicure was based off the hand-sketched feel of the sailboats on this adorable beach town print blouse from the May LC Lauren Conrad Collection. Since the print itself is pretty busy, we picked out one element—the sailboats—to recreate, and used a couple beachy Olive & June nail stickers to add some extra flair! Here's how our nail technician did it…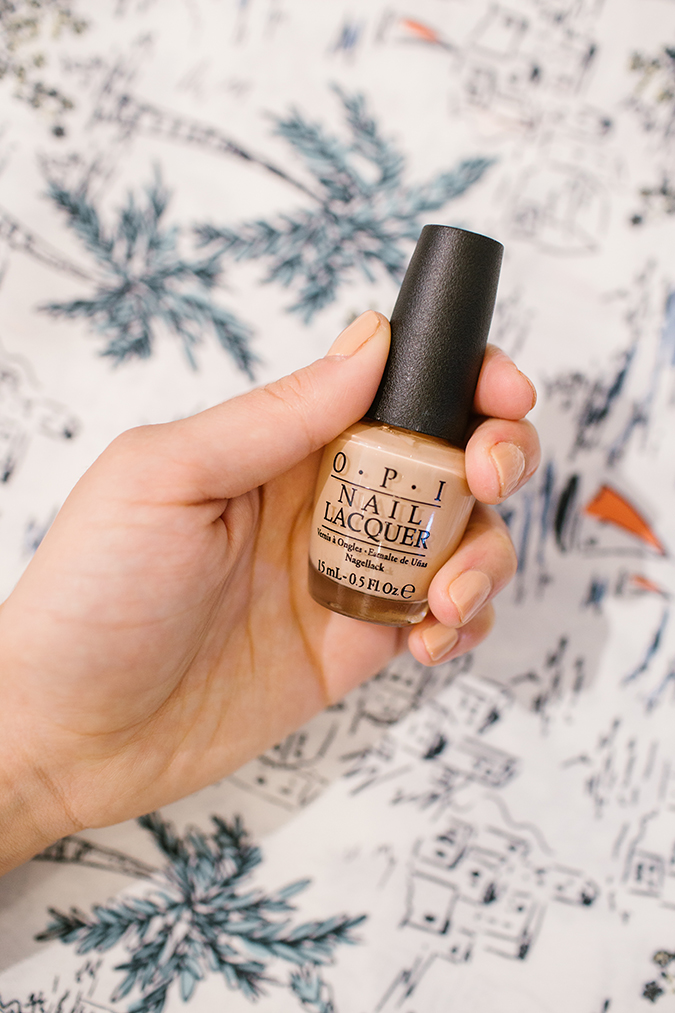 1. Start with a base coat in a nude or skin tone shade. We used OPI in Samoan Sand.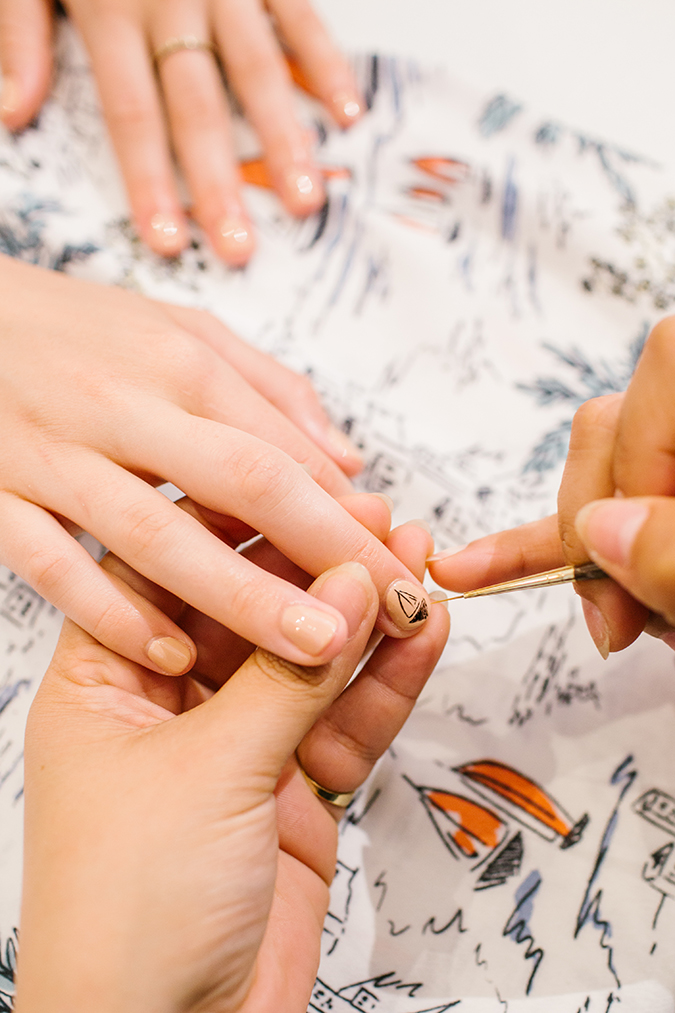 2. Dip a thin paintbrush into black polish like this one and start sketching out your boat design. Remember, it doesn't have to be perfect since it's meant to look like a real drawing.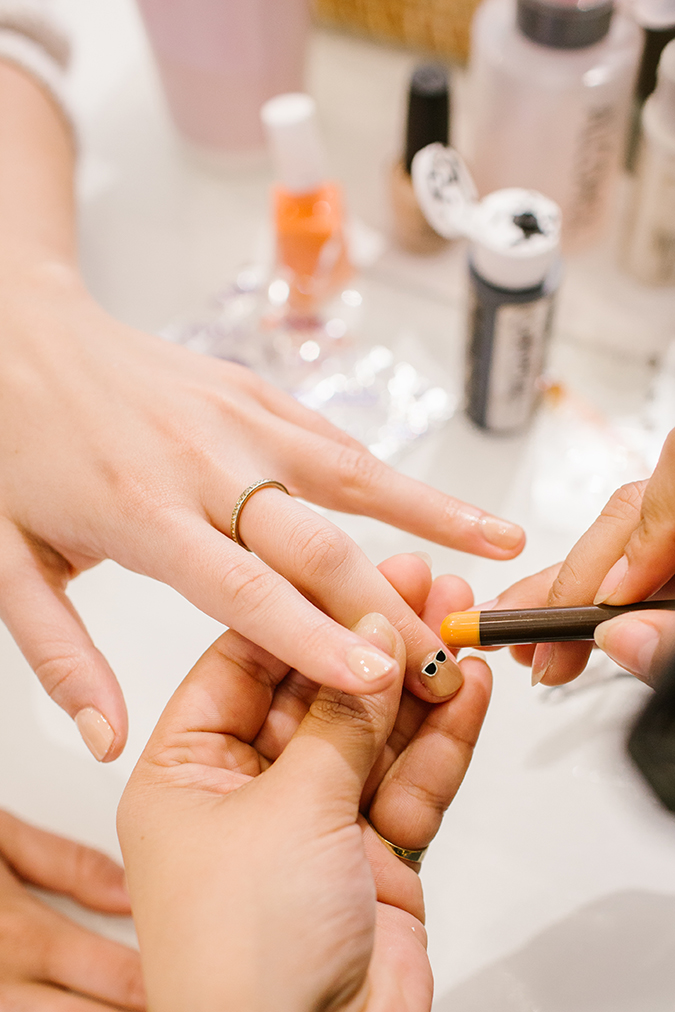 3. While your boat design is drying, select the Olive & June nail art stickers that you want to use. We chose the palm tree and the green sunglasses.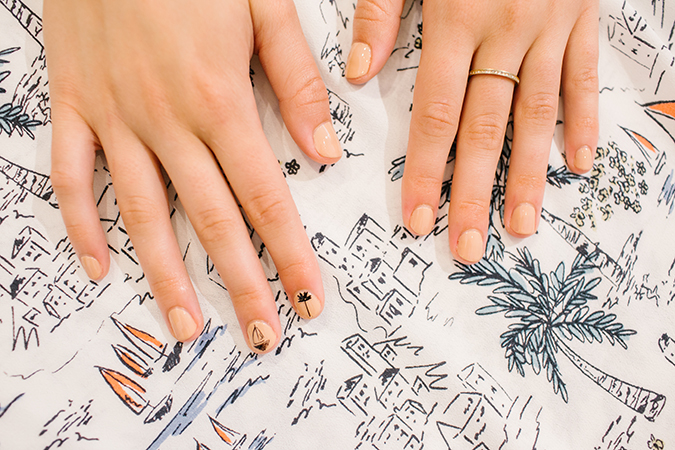 4. Remember to let your color coat dry fully before putting the stickers on or the polish could smudge.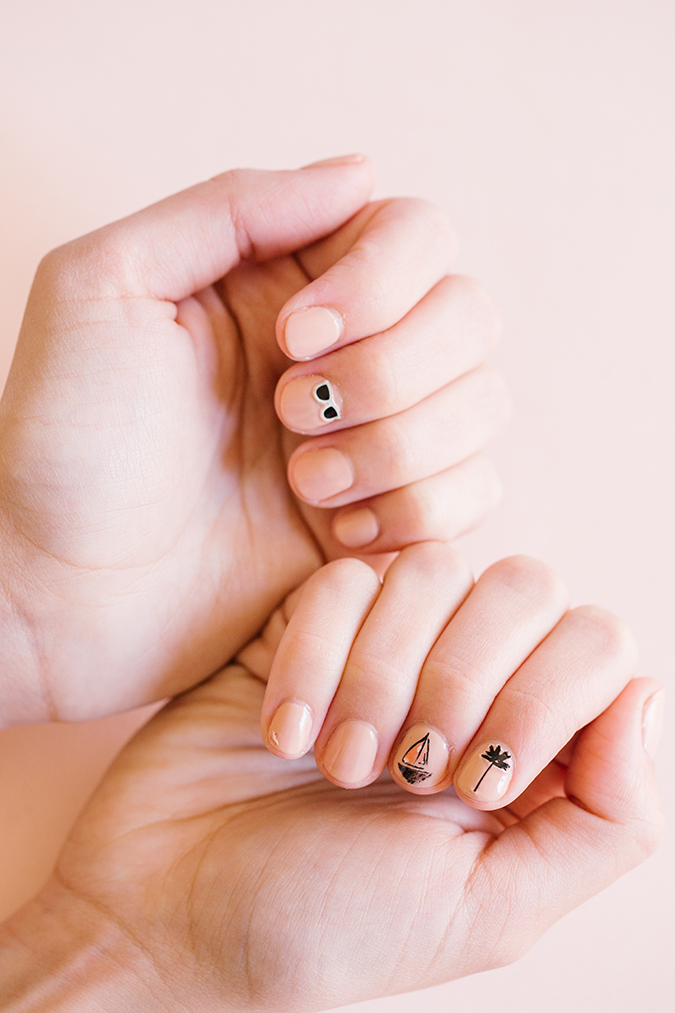 5. Finish your manicure with a layer of clear top coat to seal the stickers in place and ensure that your mani stays fresh.
shop this look…

How will you style your mani?
Let us know in the comments!
XO Team LC
Photos: Jessi Burrone for LaurenConrad.com
Affiliate links may have been used in this post.