Chic Peek: 5 Things You Never Knew About My LC Lauren Conrad for Kohl's Line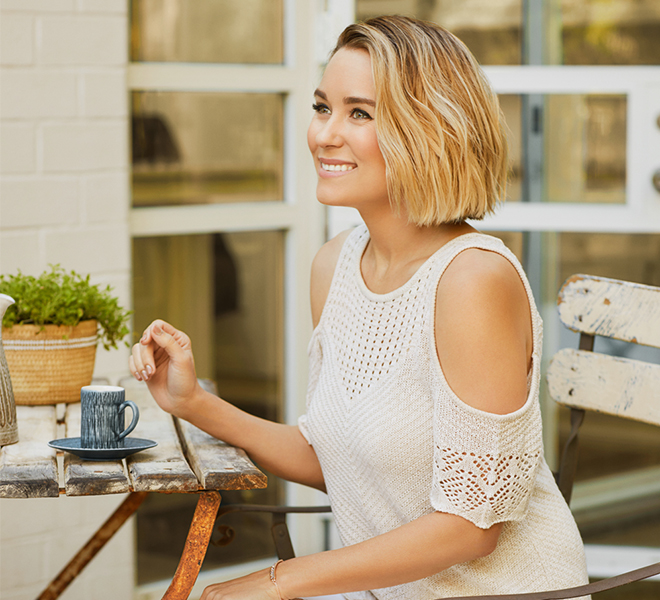 One of the high points of my career thus far has been starting my LC Lauren Conrad line and watching the business grow these past nine years. So in honor of our career-themed month here on the site, I wanted to walk you through five facts you might not know about the collection, which is available exclusively at Kohl's. A lot of late nights, all-day photo shoots, and cross-country business trips have gone into making the brand what it is today, and I am so proud of everything it has become. Check out these five fun facts about my Kohl's line below…



1. I start designing each collection for Kohl's eight months before the product hits stores (which means that right now, I am already knee deep in holiday). All of the product is designed out of the Kohl's office in New York. Each month, I fly to NYC to meet with my team to design and approve every piece.
2. When I launched the line back in 2009, to celebrate, Kohl's and I hosted a party that featured several looks from the collection to wear to different themed events, including looks to wear shopping, out to lunch with friends, to a beach bonfire and for a night out with girlfriends. We brought in real sand to set up a little beach scene for the beach bonfire looks.



3. Last year, we added swimwear to my Kohl's collection and this year, we are continuing with some really cute styles. They are retro chic and designed to look great on all different body types.



4. My favorite item in my Kohl's collection is the relaxed jacket. We've done several variations on this piece in slightly different silhouettes and fabrics. It's such a staple in my wardrobe.



Did you enjoy this behind-the-scenes look into my LC Lauren Conrad line?



Feel free to leave any other questions in the comments.



Affiliate links may have been used in this post.