Tuesday Ten: Our Editors' Favorite Eye Makeup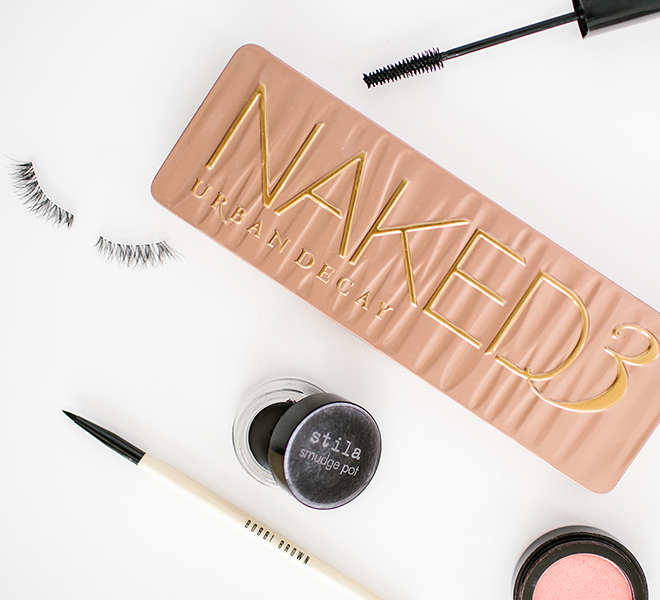 Even when we're going for a barely-there makeup look, we never forget to give our eyes a little extra attention. Whether it's defining our brows, concealing pesky under eye circles, or swiping on a little mascara, we all have our little tips and tricks that work for us. Since all of our editors here at Team LC are smitten with certain eye makeup, we thought we'd shed light on what we're currently carrying in our beauty bags and why. It can be a challenge to sift through the insane number of great products on the market right now, so we've narrowed down your eye makeup search to 10 solid contenders that we think you'll love. Keep scrolling to see which items made the list, and don't forget to tell us about your personal faves in the comments below!


1. Dior Diorshow Brow Styler, $29
Even though my eyebrows are microbladed (thanks Audrey Glass!) I still like to use a subtle brow pencil to make my brows a little darker and more defined. This one from Dior has been my go-to for at least 10 years now. It goes on so well and doesn't even look like I'm wearing makeup on my eyebrows. Just looks like my brows are thicker, darker and more defined! – Rachel, Managing Editor


2. Bobbi Brown Eyeliner Brush, $29
I usually just keep my eye makeup simple with a swipe of mascara, but when I'm going to a party or an event on the weekend, a little touch of liner goes a long way. I prefer using black eyeshadow with this Bobbi Brown Eyeliner Brush over going the liquid route. This brush makes it easy to get that barely-there, smudgy effect, which I like because it lets my makeup look be natural with a hint of evening drama. – Allison, Managing Editor


3. Kate Somerville Goat Milk De-Puffing Eye Balm, $38
If you need lip balm for your lips, it makes sense that your eyes can also benefit from a soothing, moisturizing balm made just for this sensitive area of your skin. I use this product at night before going to bed, and also throughout the day whenever my tired eyes are in need of a quick pick-me-up. You can apply under or over makeup to reduce the appearance of dark circles, under eye bags, and even crow's feet. – Ilana, Managing Editor


4. Sephora Collection Beauty Amplifier Perfecting & Smoothing Eye Primer, $14
Before I spend time on an elaborate eye makeup look, I make sure to let a little primer soak in beforehand. That way I know what I'm about to spend time on will last all day and not form greasy lines in the crease of my eyes. I've been using the Sephora Collection eye primer for quite some time, and I can confidently say that it's comparable to its pricier counterparts. – Jessi, Senior Editor


5. NARS Radiant Creamy Concealer, $30
I've tried tons of different concealers to cover those tired under-eye circles, but haven't found anything I love more than this one. It's not too cakey, not too sheer, and the 'vanilla' shade matches my skin perfectly. This product actually does double duty in my beauty routine… I apply it under my eyes, then dab with a beauty blender and use the remainder as a base layer on my eyelids, and apply a dot or two in areas where I have redness from blemishes or irritation. – Tessa, Editorial Assistant


Stila Stay All Day Waterproof Liquid Eyeliner, $22
When it comes to eye makeup, I like to keep it simple. A healthy coat of mascara and a winged eye is my go to combo day in and day out, which means I need an eyeliner that can stand up to anything. This smudge-proof eyeliner from Stila has been my go to for years because it truly lasts through it all—rainy days, sappy movies, even the ocean. I can't recommend it enough! – Kiera, Editorial Intern


7. L'Oréal Voluminous Million Lashes Mascara, $8.99
I've been using this mascara for over 10 years and will probably end up using it for the rest of my life. I've tried lots of other mascaras, most of which are much more expensive than this one, and have always come back to my trusted L'Oréal. Whenever I wear this mascara people ask me if I'm wearing fake lashes—it makes my lashes look longer with a ton of volume, and it never gets clumpy. – Rachel, Managing Editor


8. Benefit Cosmetics High Brow Glow Luminous Highlight & Lift Pencil, $22
The minute I discovered this brow bone illuminating pencil, I knew I'd never look back! It's such an easy step in my makeup routine, but it adds a beautiful yet subtle touch of shimmer to my eye area. This luminous glow makes my eyes pop, even when I'm only wearing mascara. – Allison, Managing Editor


9. Glossier Boy Brow, $16
I've raved about this product on the blog before. It's literally the one product you need to tame, fill in, and thicken your brows. I've gotten so many compliments since I started using it. – Ilana, Managing Editor


10. Urban Decay Naked3 Palette, $54
Call me basic but I love a good Naked palette from Urban Decay! The palette I get the most use out of has to be Naked3. It's packed with all of my favorite shades of pinks, mauves, golds, mattes and shimmers. When it comes to eye makeup, this palette takes the cake in the romantic hues section and I love it. – Jessi, Senior Editor 


There really is something for everyone on this list! Whether you're looking to moisturize, de-puff, conceal, or enhance, we hope you love all of these options as much as we do.


What products would you add to this list?


Let us know your personal favorites in the comments!



Affiliate links may have been used in this post.