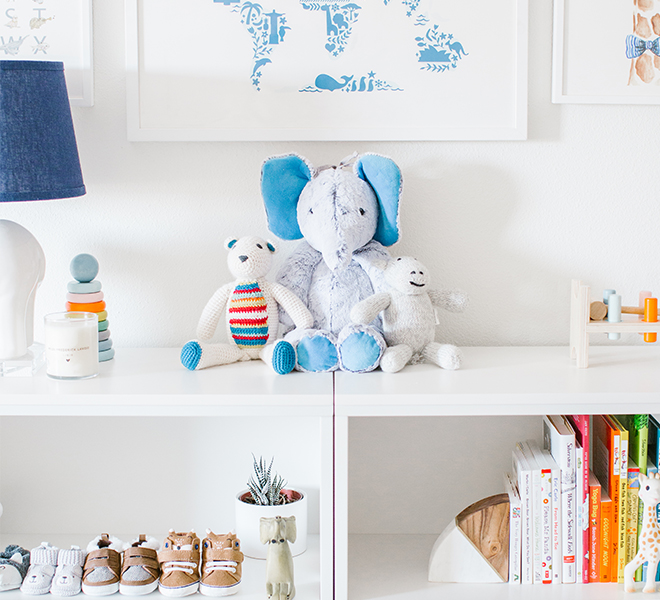 This post is sponsored by Pottery Barn Kids, a store we absolutely love for baby and kids' décor…


When it comes to home décor stories, nursery tours are some of our favorite rooms of the house to share. It's common for expecting mamas to go into major nesting mode, and that often results in the most beautiful spaces to bring baby home to. We recently had the opportunity to partner with Pottery Barn Kids to set up a dream nursery for our friend and new mama Sara, and we couldn't be more thrilled to reveal the finished product here on the site today.
The space started off as Sara's home office, so turning it into a nursery required a complete and total transformation. Luckily, we had our pick of the most adorable pieces from Pottery Barn Kids and our Pinterest boards on hand. The thing we loved about shopping at PBK to design this room is that their pieces are playful and modern but very classic at the same time. Much like our clothing style, this made for a chic, elevated space that still felt fun. Scroll down for more photos and all the links to our favorite PBK pieces included in the space…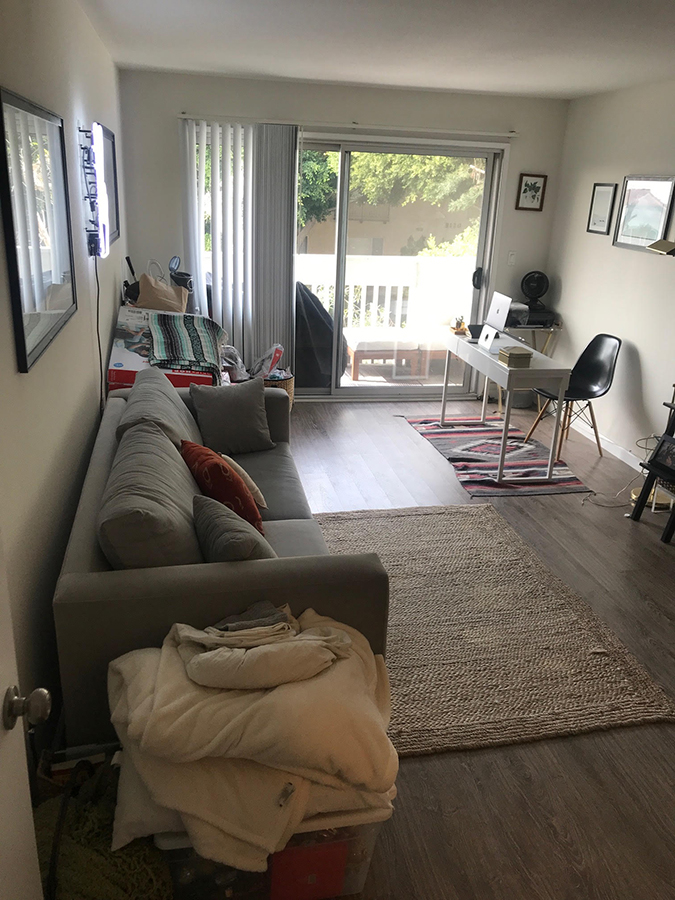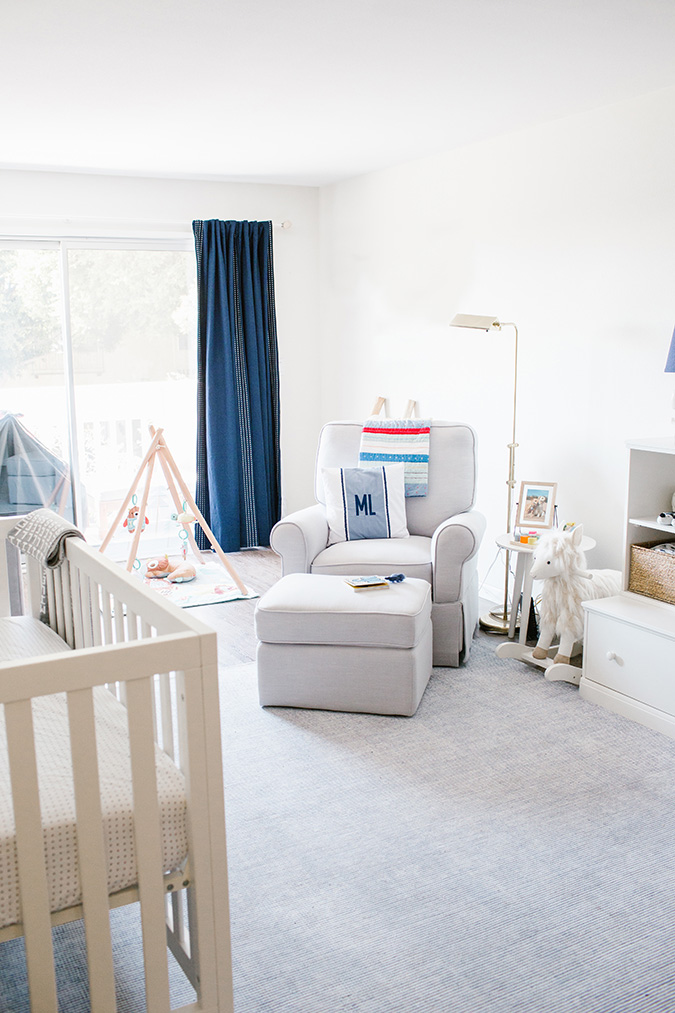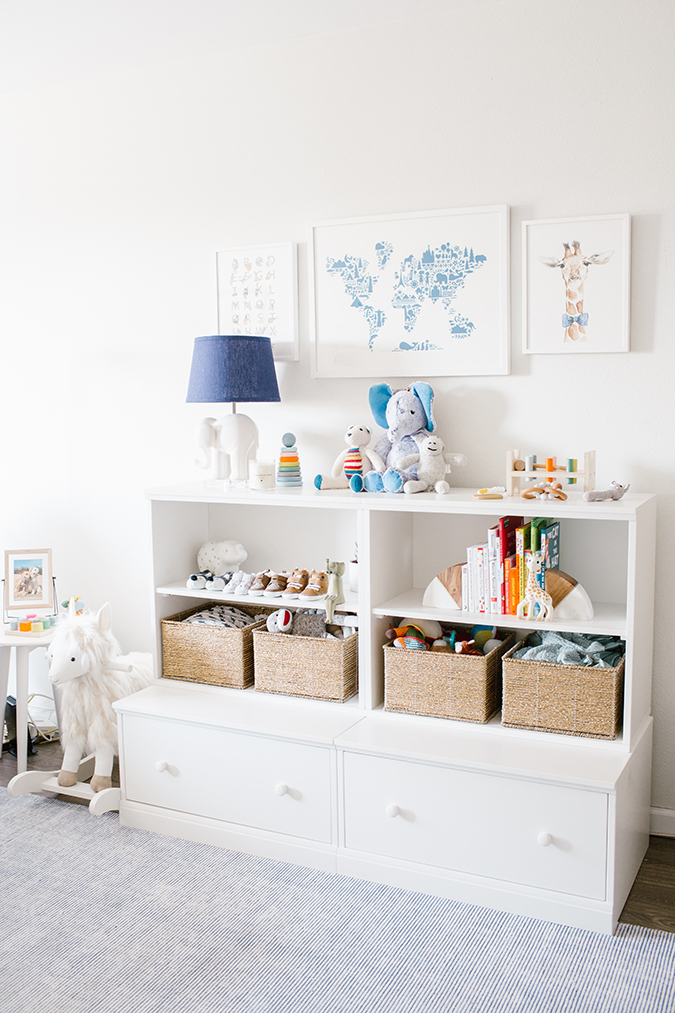 Sara's story: Miles surprised us two months early and spent over a month in the NICU when he was born. Leaving the hospital without your baby is the most heartbreaking, helpless feeling, and spending those first few weeks nesting with my husband helped us feel like we were doing something for him while we awaited his arrival home. We spent lot of time hanging out in the nursery talking about our future as a family, while putting bookshelves together and folding tiny clothes into his PBK dresser. Just walking into that room feels incredibly nice and calm, which is exactly what we were hoping for.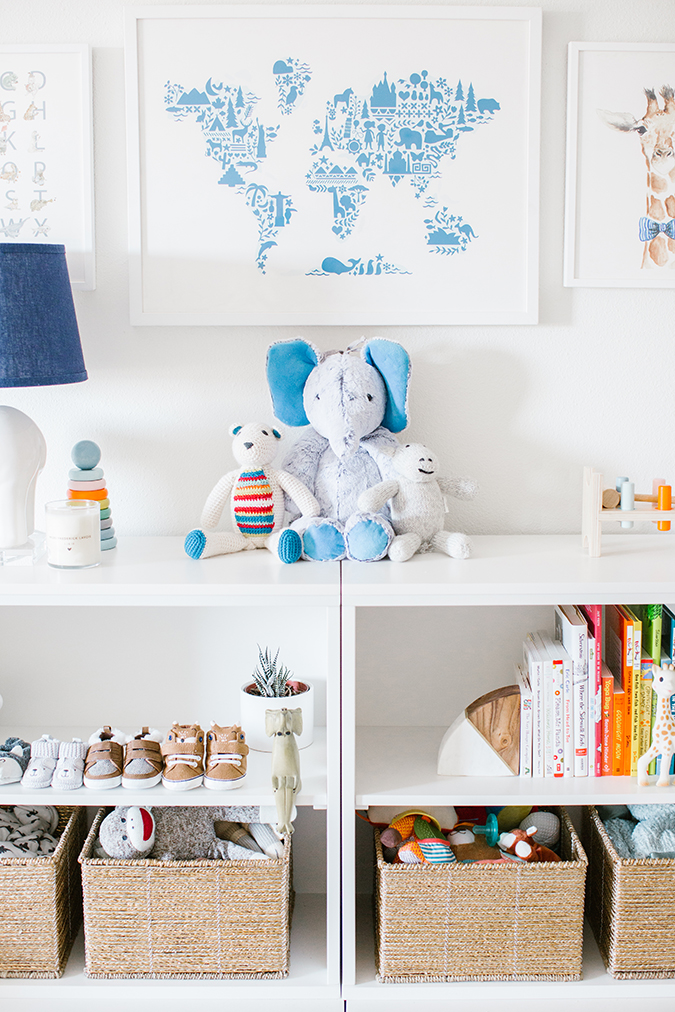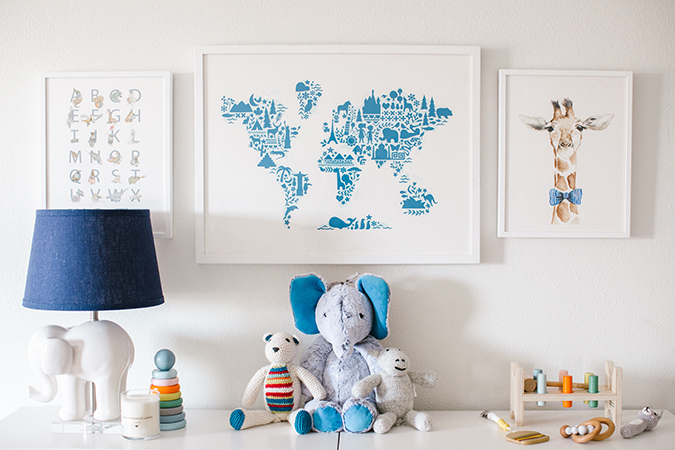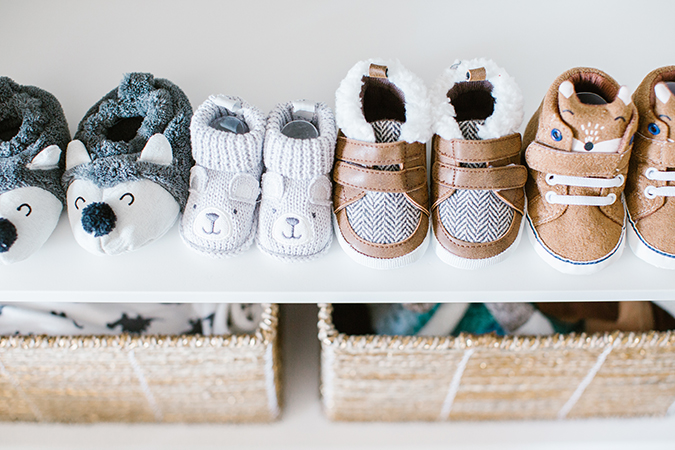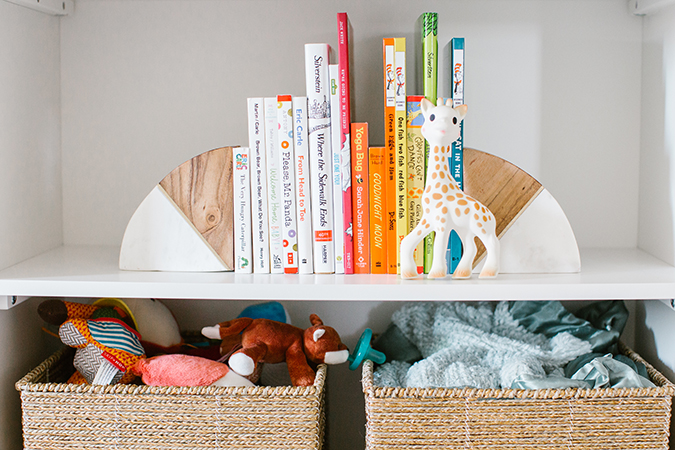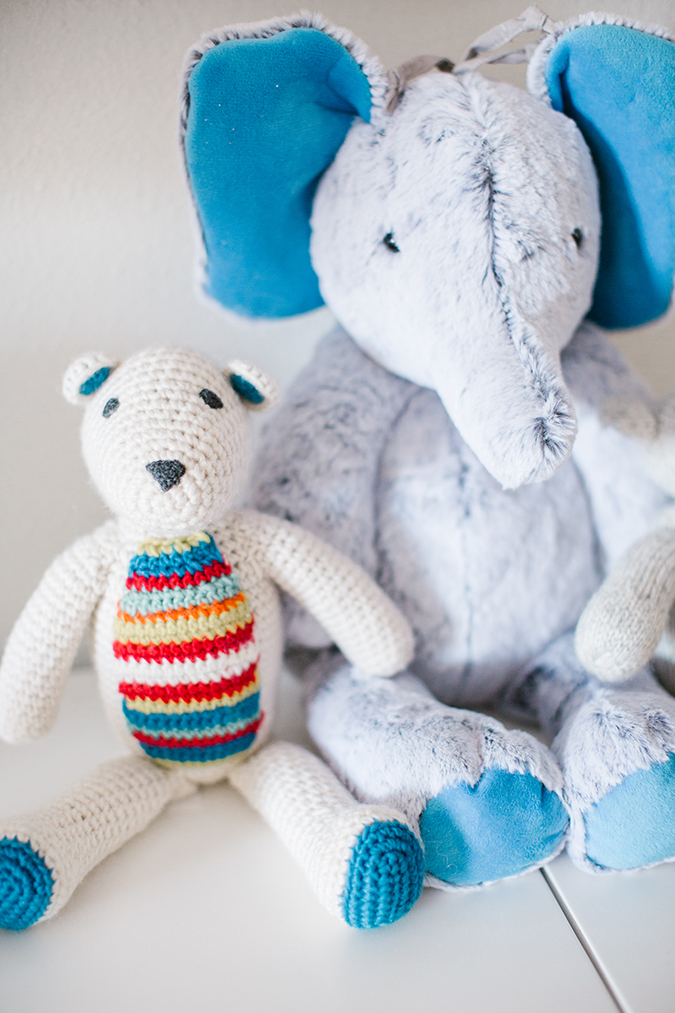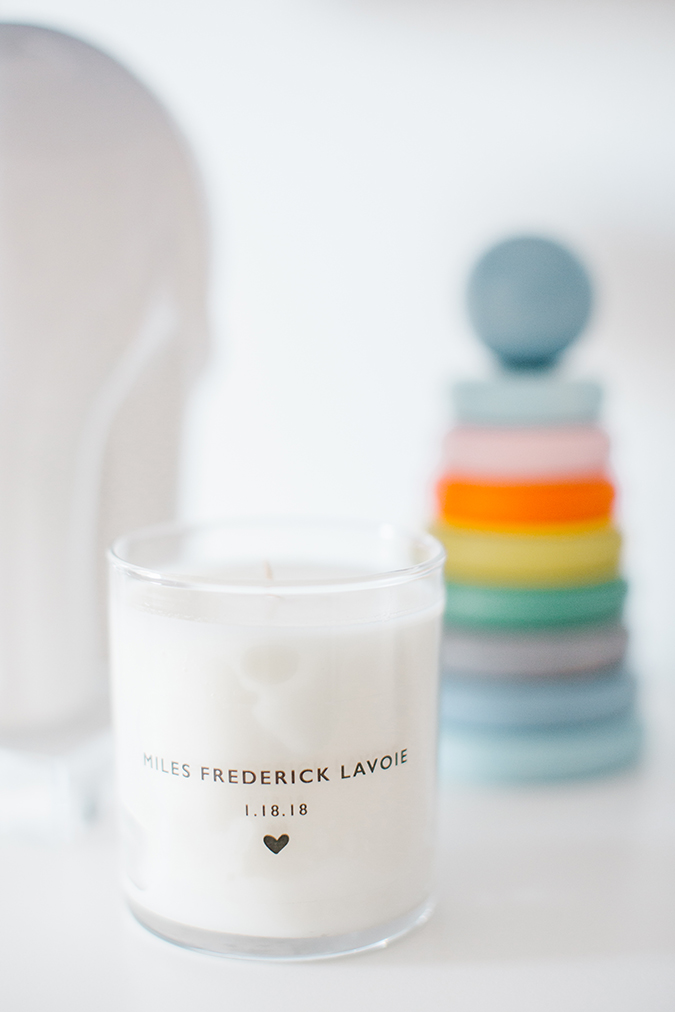 Sara's décor inspiration: It was important to us for the nursery to feel serene. I knew I wanted a lot of white and light grey (I know, I know… I may regret this as Miles gets messier!,) and then when I saw this white/navy rug, I knew navy would wind up as the accent color for the rest of the room. Between that color palette and our Santa Monica location, it would have been too obvious to go in a nautical direction; so we decided to have pops of animals instead of anchors.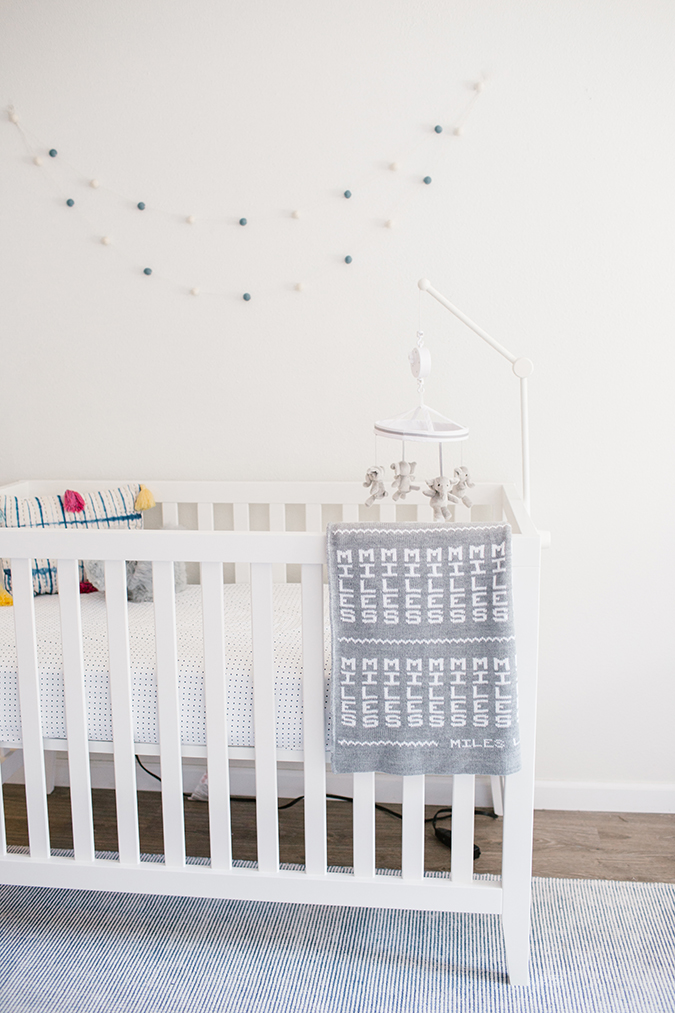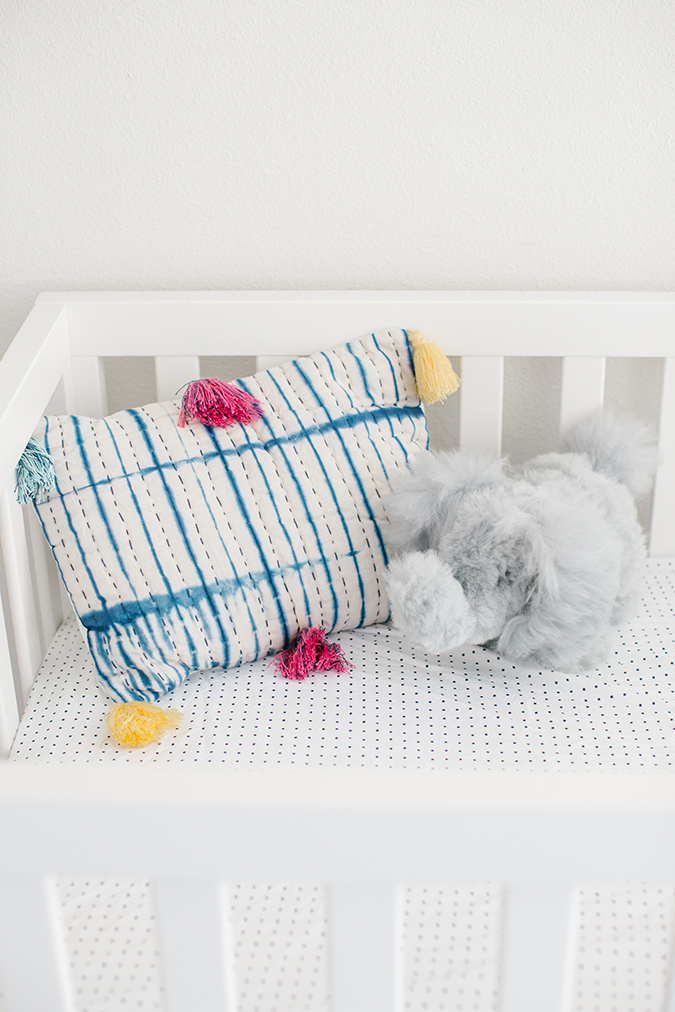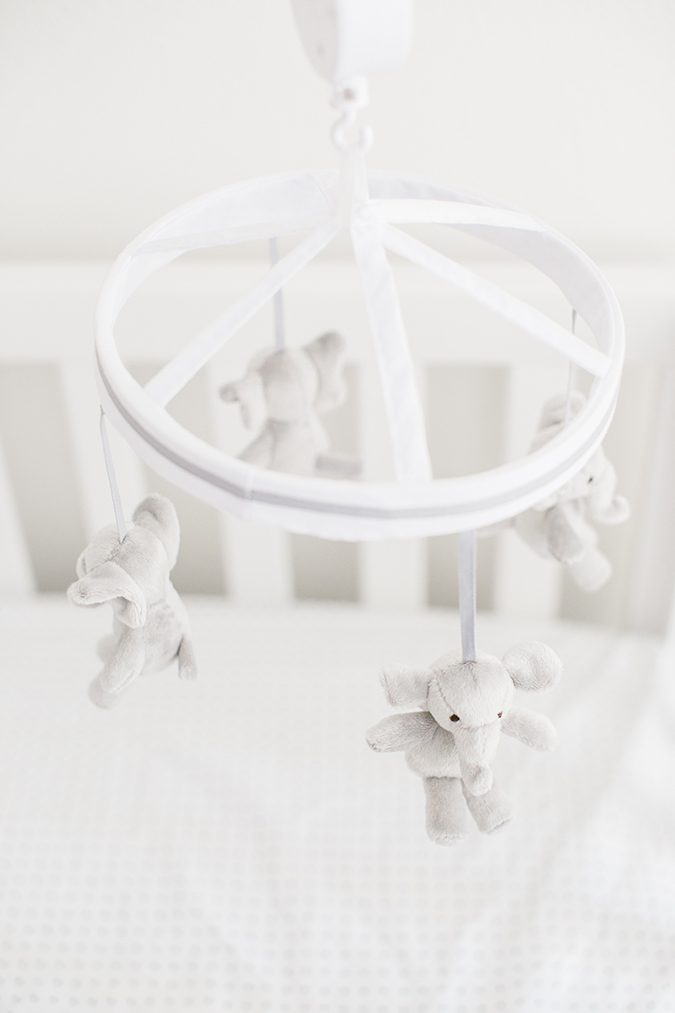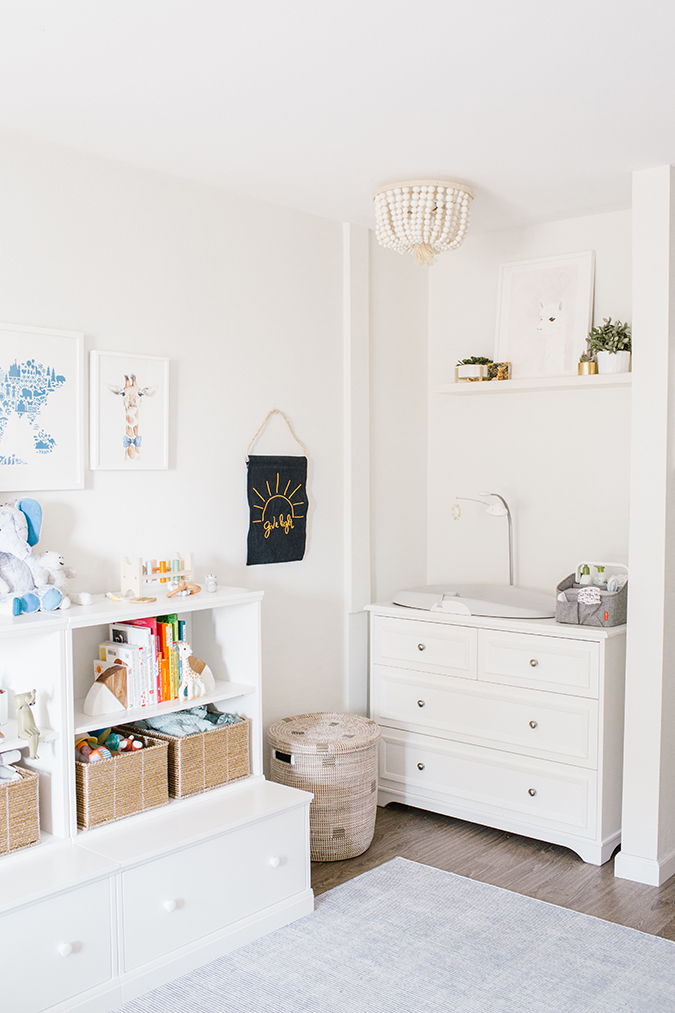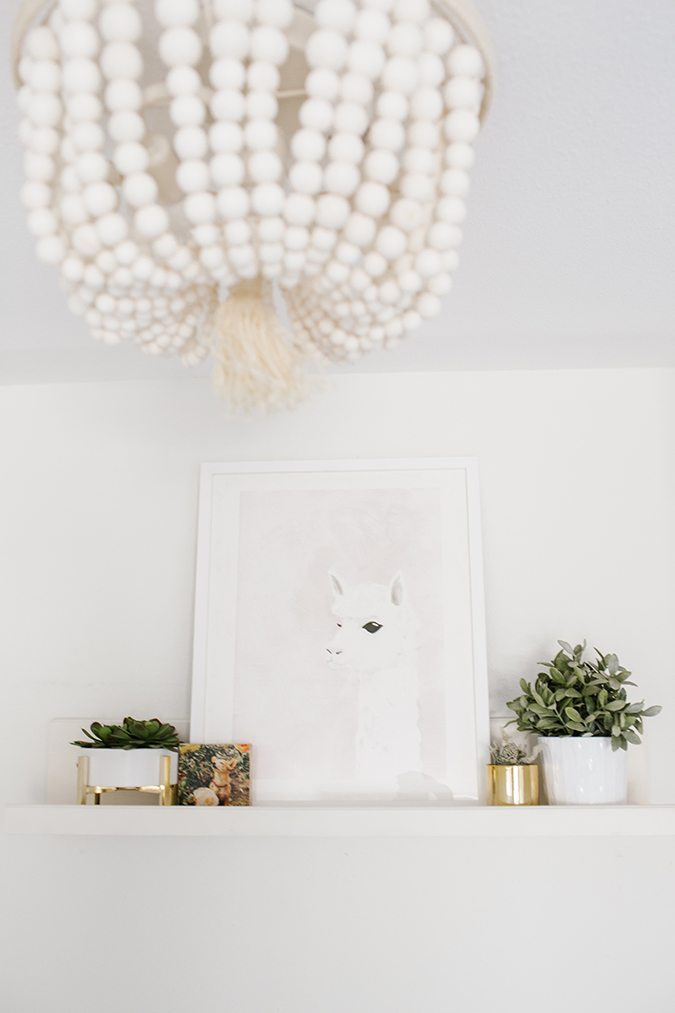 Sara's favorite space: My favorite corner is our little changing table nook. I feel like the wall shelf will be always evolving—whether we are swapping the Alpaca print out for picture books, a succulent for a family photo or favorite toy, that shelf will always be an easy edit.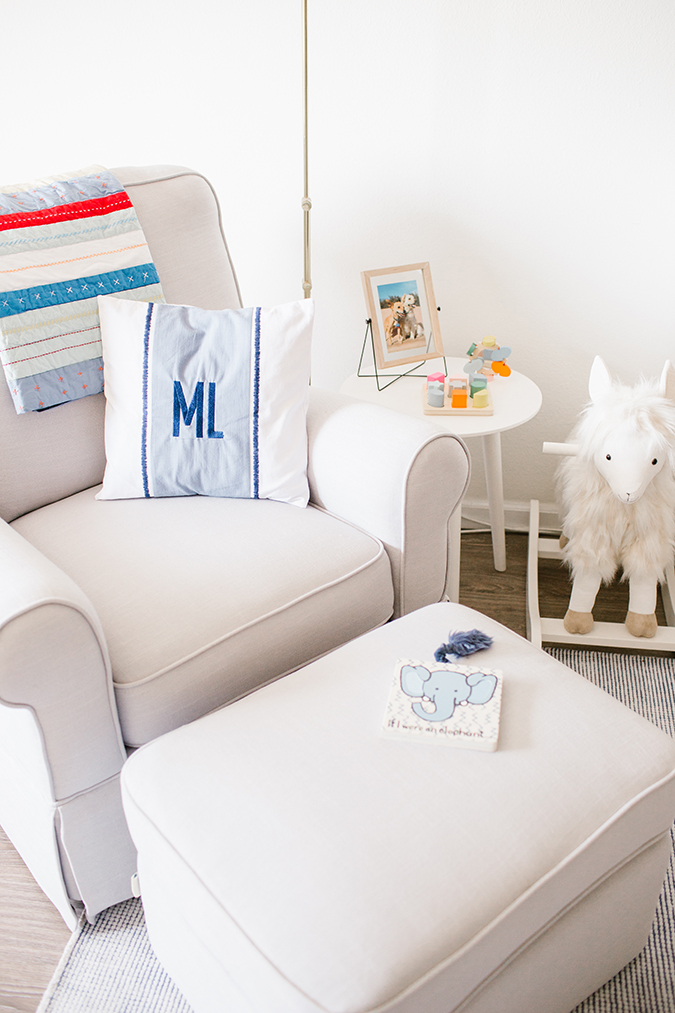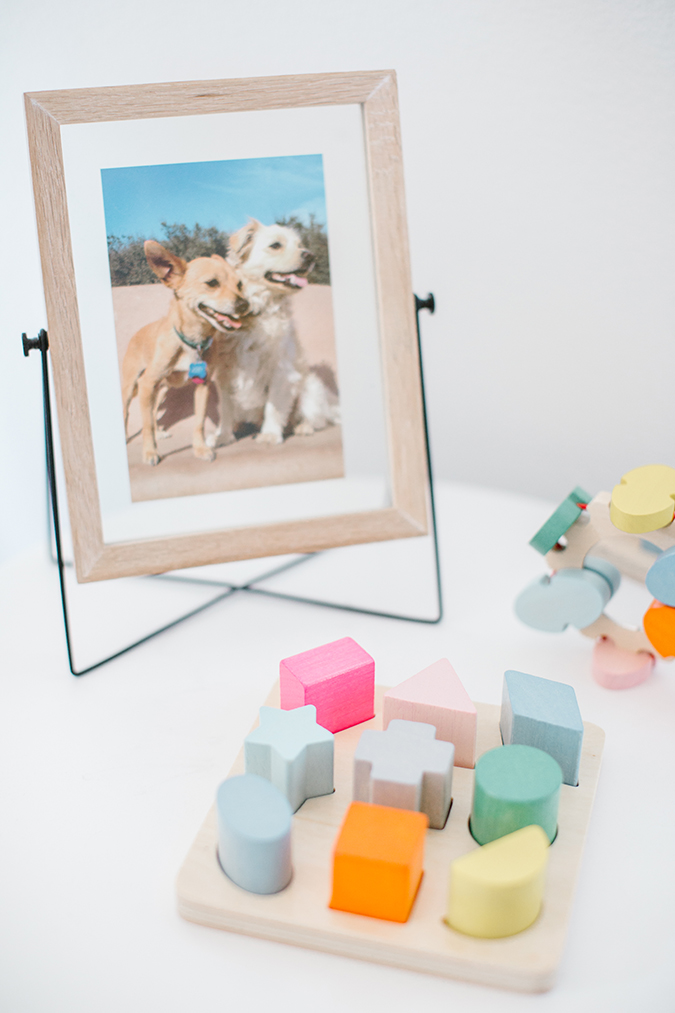 Sara's tips for designing your dream space: I'm terrible at numbers and measurements, but I was a mom with a vision. I was pinning up a storm on Pinterest, and then would draw out floor plans, show them to my math-minded husband and hope that he would say that everything would fit exactly where I was imagining it would!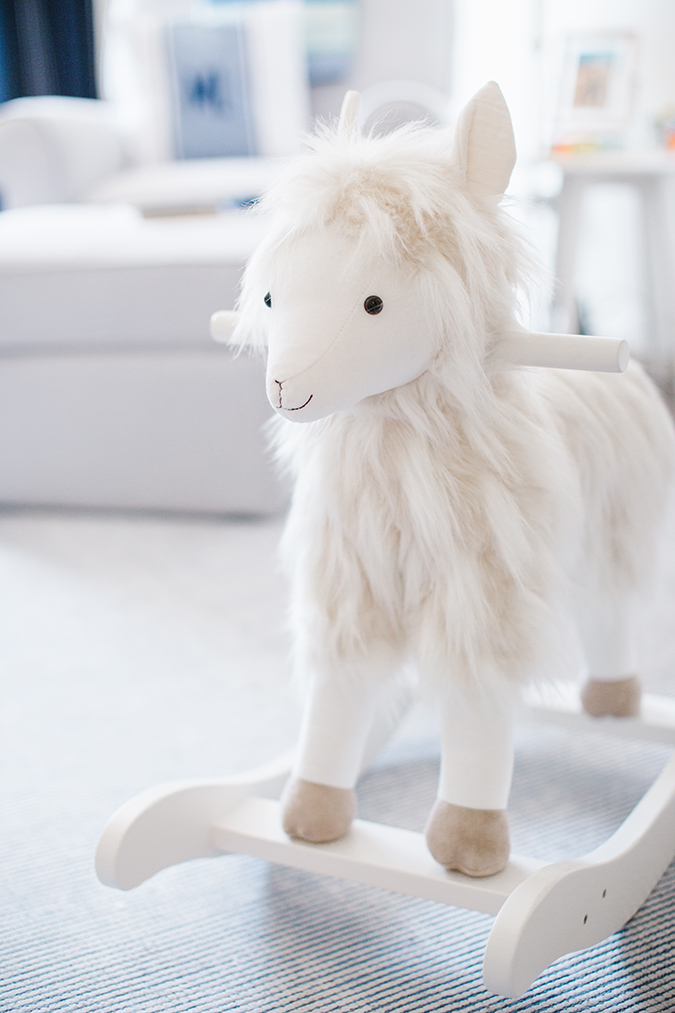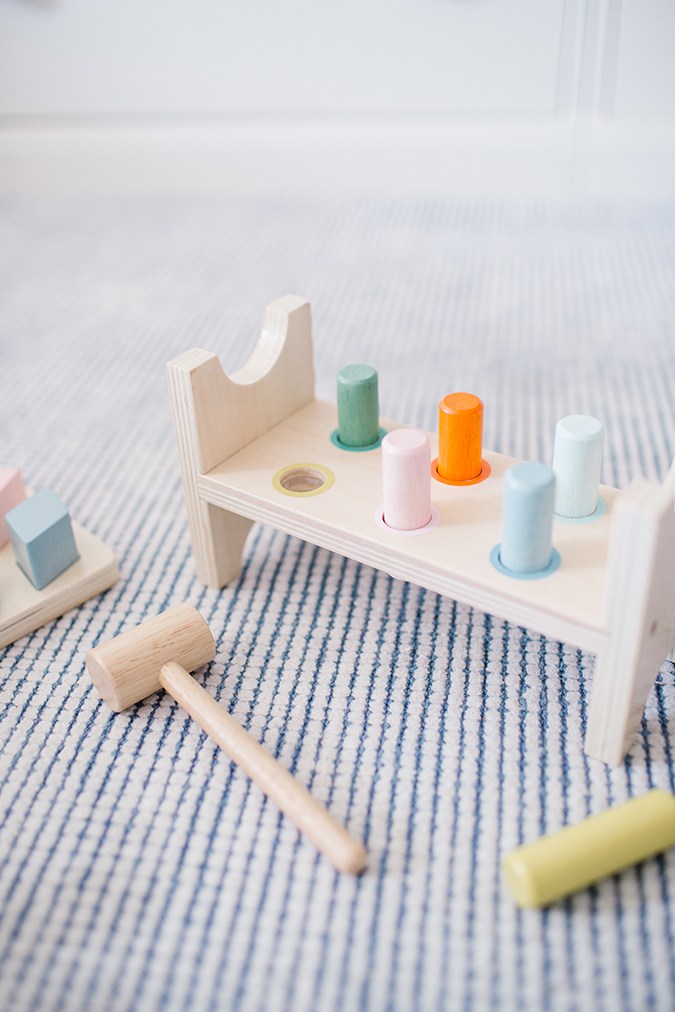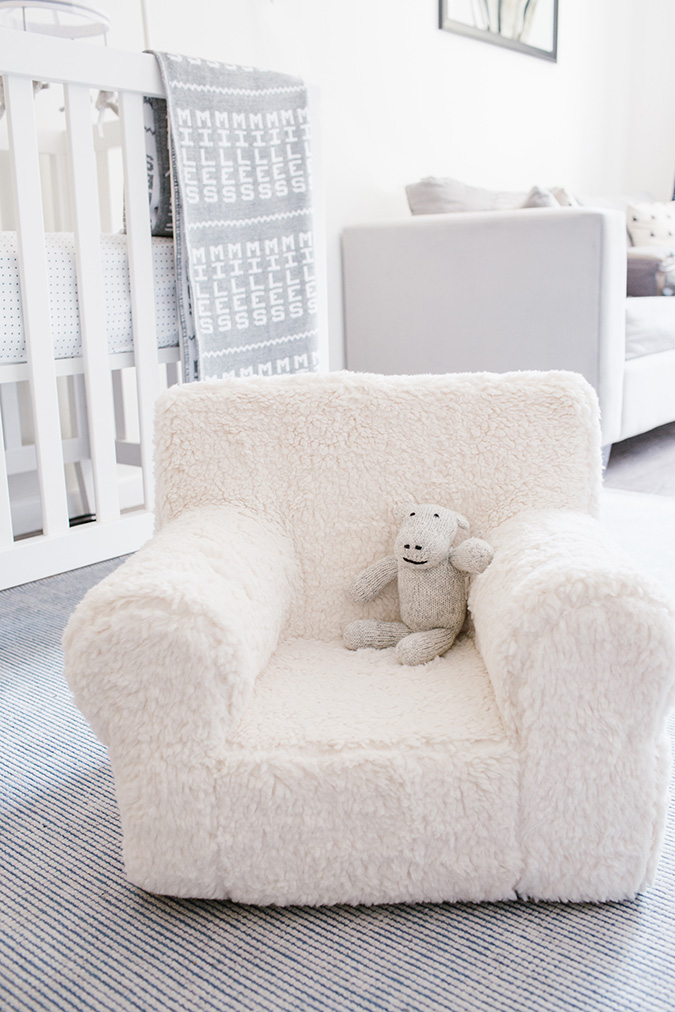 Love at first sight: The first pieces we loved were the llama rocker and the elephant lamp. We were definitely trending "animals" by then.


Have you ever designed a space from scratch?


Let us know your favorite part of this nursery below.


This post is proudly sponsored by…

Photos: Jessi Burrone for LaurenConrad.com
Affiliate links may have been used in this post.