Holiday Special: Our 2017 Tell Family Christmas Card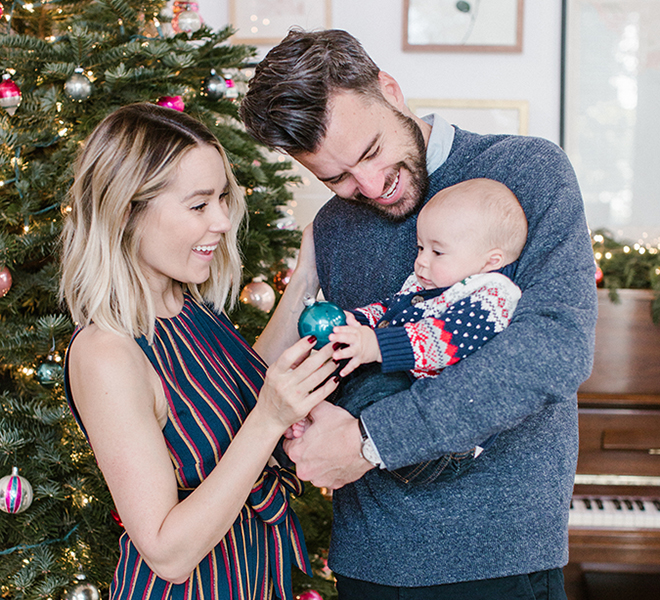 Merry Christmas, everyone! Today is our first Christmas as a family of three and I have to admit, it feels pretty special. We are so grateful for how our family grew this year, and excited to celebrate with Liam. In light of today's holiday, here's a little peek at our 2017 Tell family Christmas card. Instead of heading to a portrait studio or outdoor location, we chose to capture some simple, candid shots of our family at home.
This week is going to be a little slower paced than usual on the blog since my team and I will be spending some much-needed time with our loved ones. But stay tuned for some 'best-of' posts and New Year's Eve ideas throughout the week. And then we can't wait to kick off a brand-new year with you with more fresh and exciting content.


How do you and your family spend the holidays?


I'd love to hear your traditions in the comments below!