Lovely Libations: Black Widow Berry Cocktail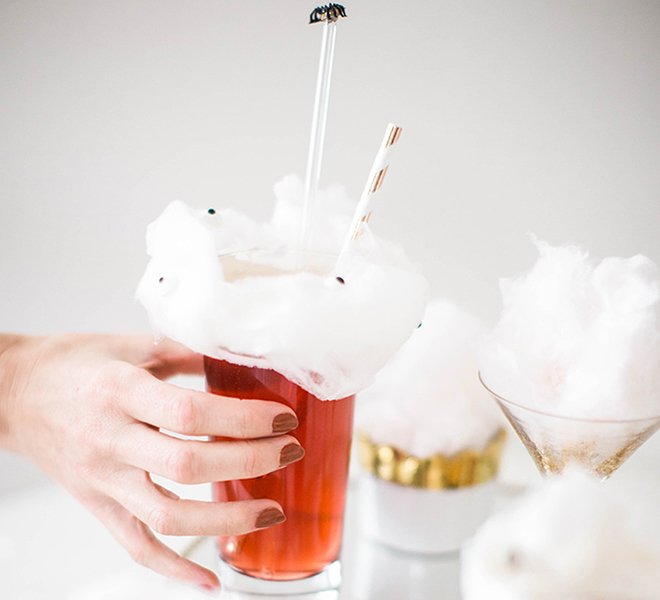 This time of year is synonymous with crunchy leaves, trips to the pumpkin patch, and whipping up tricks and treats every chance I can get. I don't know what it is about Halloween, but it is easily one of my favorite holidays to celebrate. Whether it's stitching together my annual Halloween costume or trying to one-up my pumpkin decorating skills, it seems like there are endless amounts of spooky crafts and recipes to whip up this month. Speaking of frighteningly delicious recipes, you may remember this refreshing Boo-berry Moscow Mule from last year. Since this cocktail was such a hit, my team and I decided to try our hand at creating another seasonal sip that you can serve at your next Halloween party…
Let me introduce you to the Black Widow Berry Cocktail. This mix of fizzy blackberry juice, lime, prosecco and vodka is the ultimate flavor combination. With some styling help from our girls Rachel of Bonjour Fête and Royale from But First, Party!, we topped this sip with sweet Bon Puf cotton candy and spooky garnishes. Keep scrolling to see how you can recreate this scary mixed drink…


Black Widow Berry Cocktail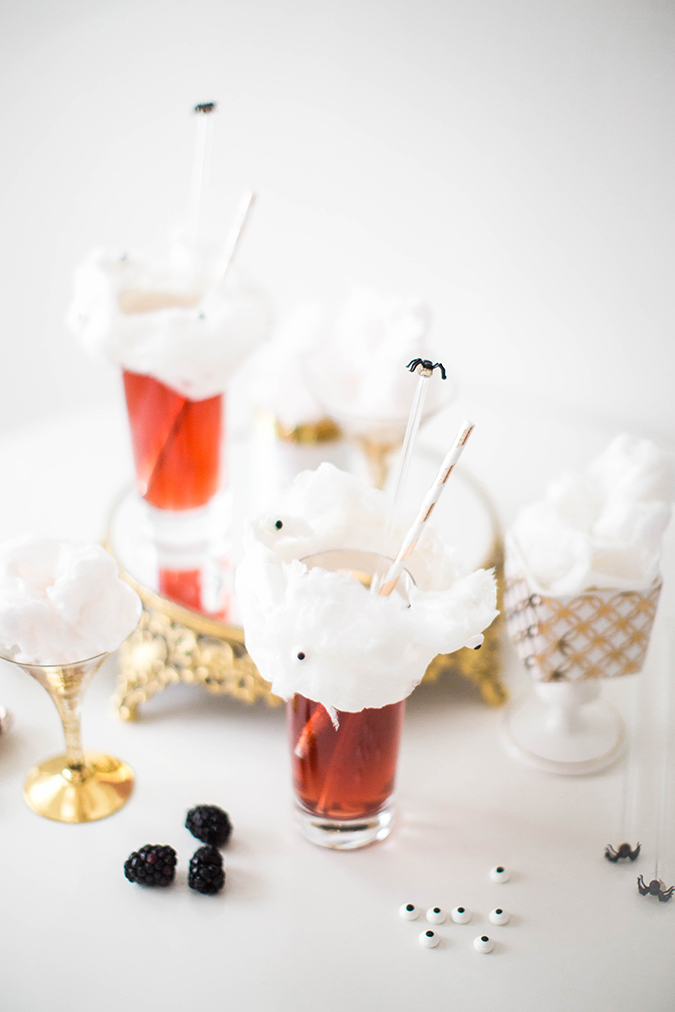 1 ½ ounces vodka
4 fresh blackberries, muddled
juice from one lime
1 ½ ounces prosecco
Bon Puf cotton candy for garnish
eyeball candy for garnish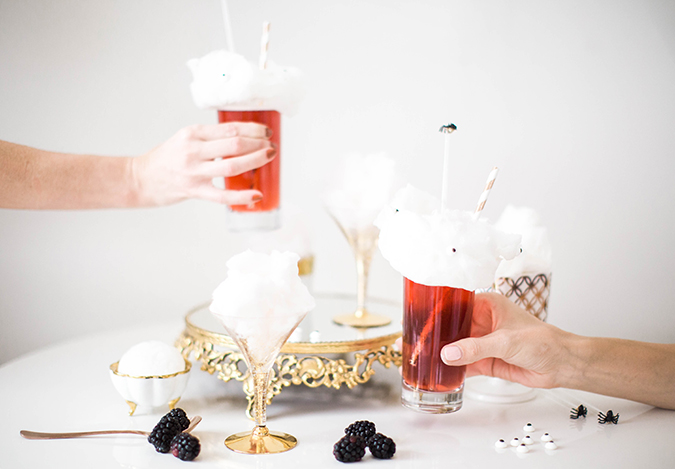 1. In a cocktail shaker, add the vodka, sparkling juice, prosecco, blackberries and juice from one lime. Muddle the blackberries, then add ice. Shake well until combined.


2. Pour into highball glasses and top off with extra muddled blackberries if desired.


3. Pull apart cotton candy so that it becomes nice and wispy. Place around the rim of each glass. If you can't get it to stay in place, moisten the rim of the glass with a tiny bit of water and it should stick.


4. Place spooky eyeball candy (or festive sprinkles) around the cotton candy to garnish. For an extra frightening decoration, drizzle the cotton candy with the cocktail mixture and watch it melt!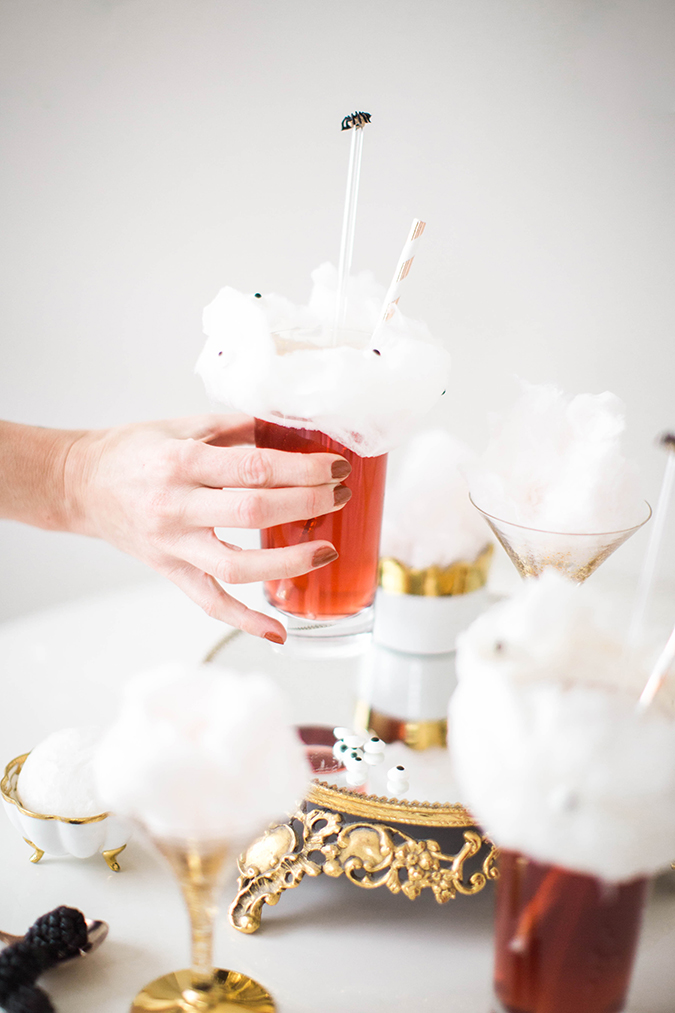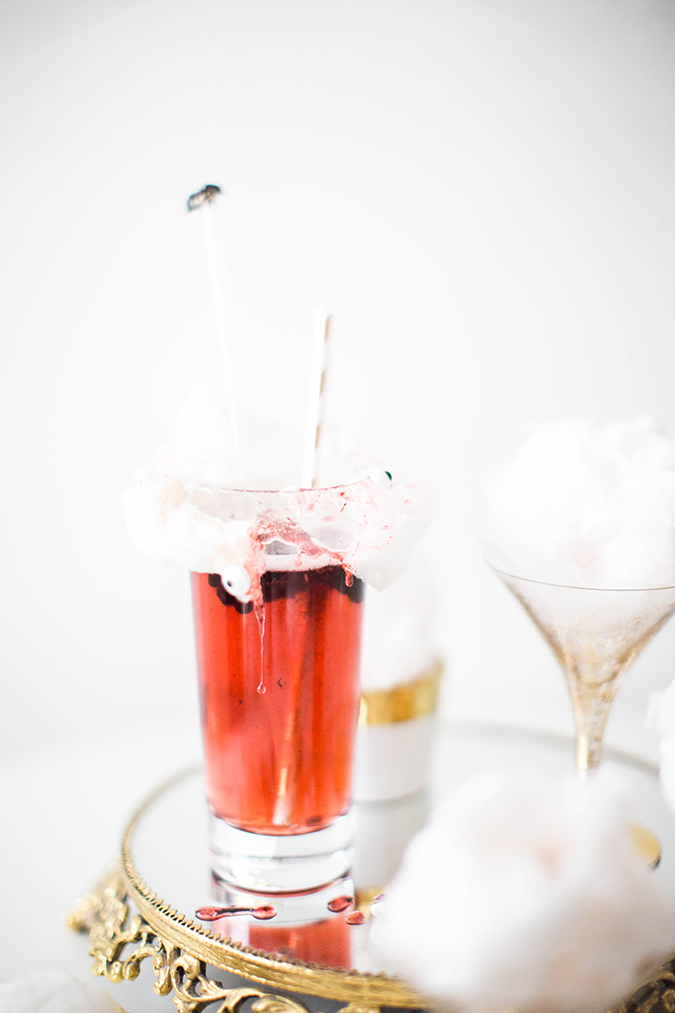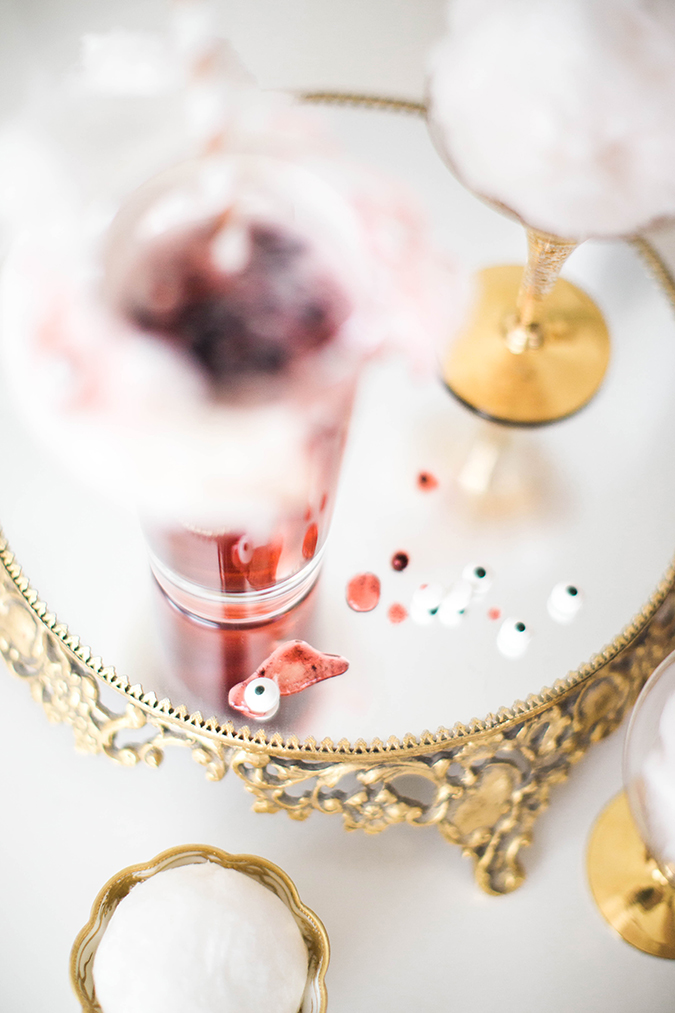 You'll be sipping spooky with this sparkling concoction!


Will you be mixing up this Black Widow Berry Cocktail?


Let me know what your favorite cocktails are in the comments!


Affiliate links may have been used in this post.