Recipe Box: Breakfast Toast 4 Ways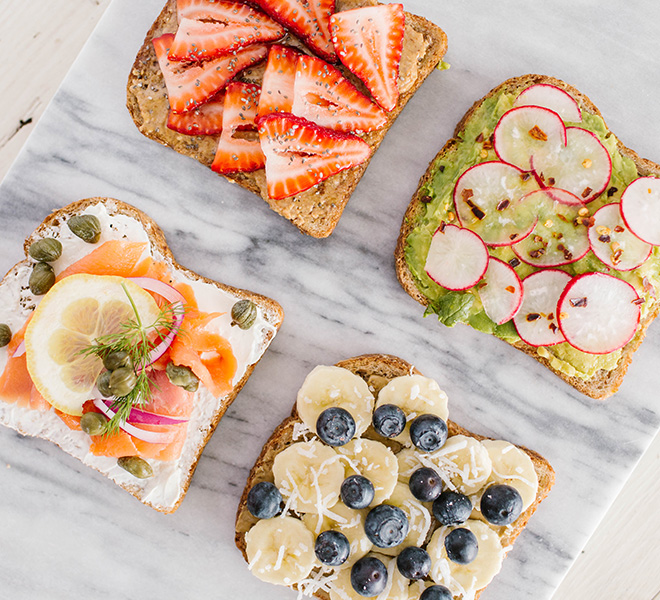 Unfortunately, we don't always have time to whip up a batch of scrambled eggs, pancakes or an acai bowl. But there is one breakfast item that we (almost) always have time for… Quick and easy breakfast toast! If you think that sounds boring, think again. We're sharing our four favorite ways to enjoy an old classic. Bon appetit!


1. Inspired Avocado Toast: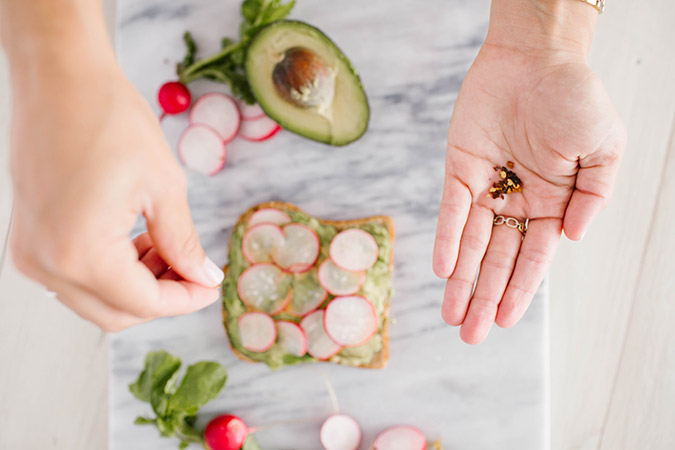 We've all tried classic avocado toast, so how can you spice it up a bit? This variation adds a little zest and a whole lot of flavor.


mashed avocado
sea salt flakes
radish
little bit of lime
sprouts
red pepper flakes


2. Almond Butter & Honey: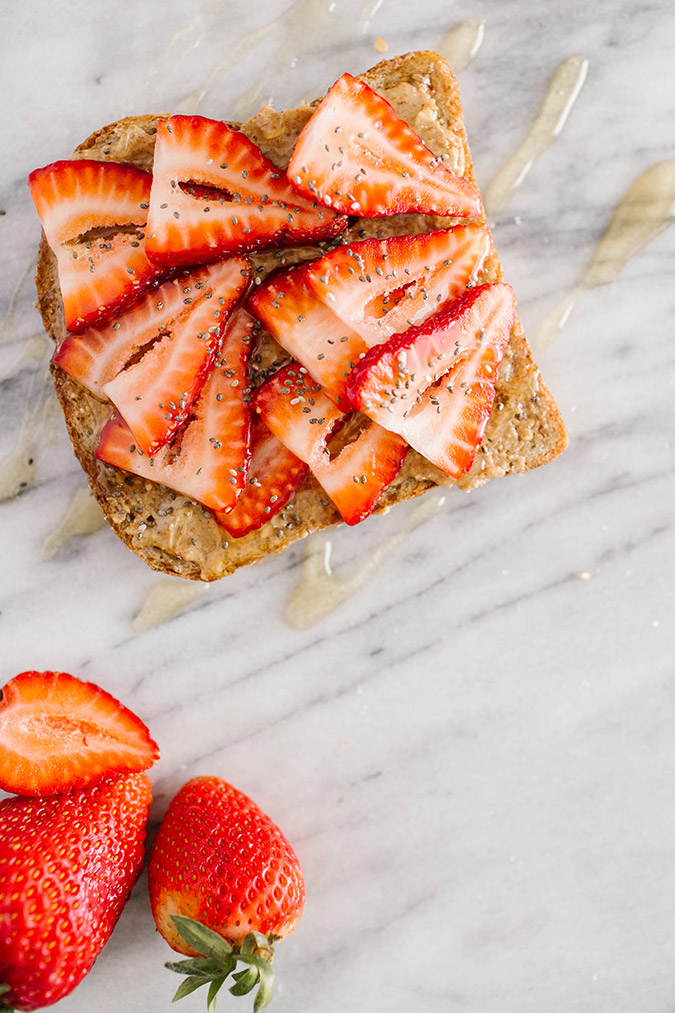 Almond butter is a great alternative to peanut butter, and honey adds just a bit of sweetness! Top with fruit and seeds for a fiber-filled boost!


almond butter
honey
sliced strawberries
chia seeds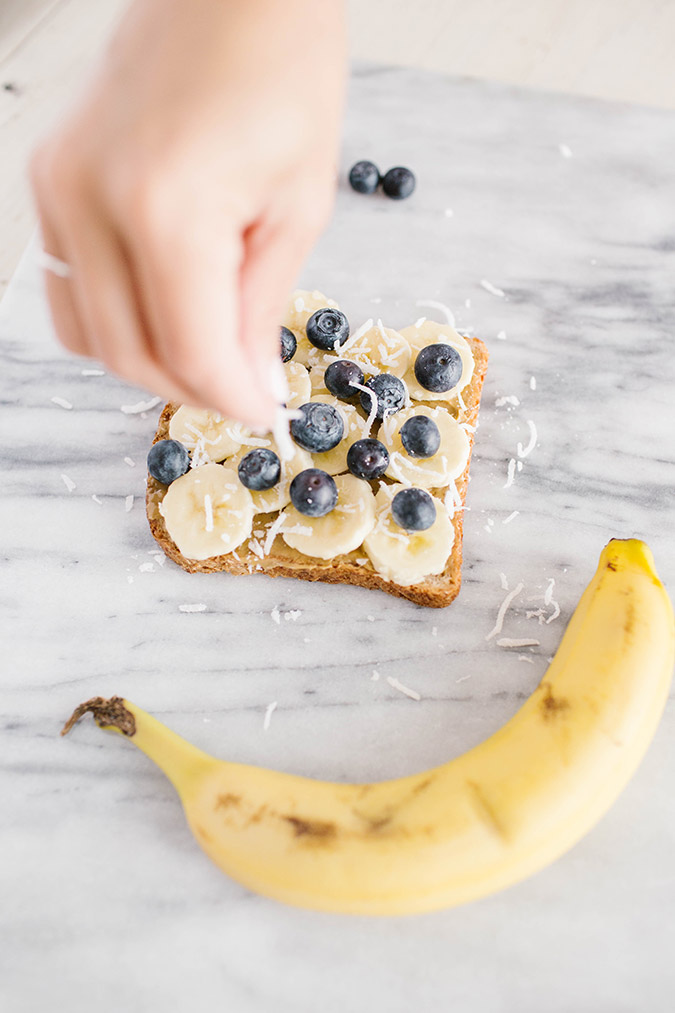 Adding coconut to your breakfast routine will make you feel like you're on a tropical vacation — even when you're not! And if you haven't tried sunflower butter yet, you're missing out! (Bonus: This one is totally Instagram-worthy!)


sunflower butter
blueberry
bananas
coconut shreds


4. Healthy "Bagels & Lox" Inspired Toast: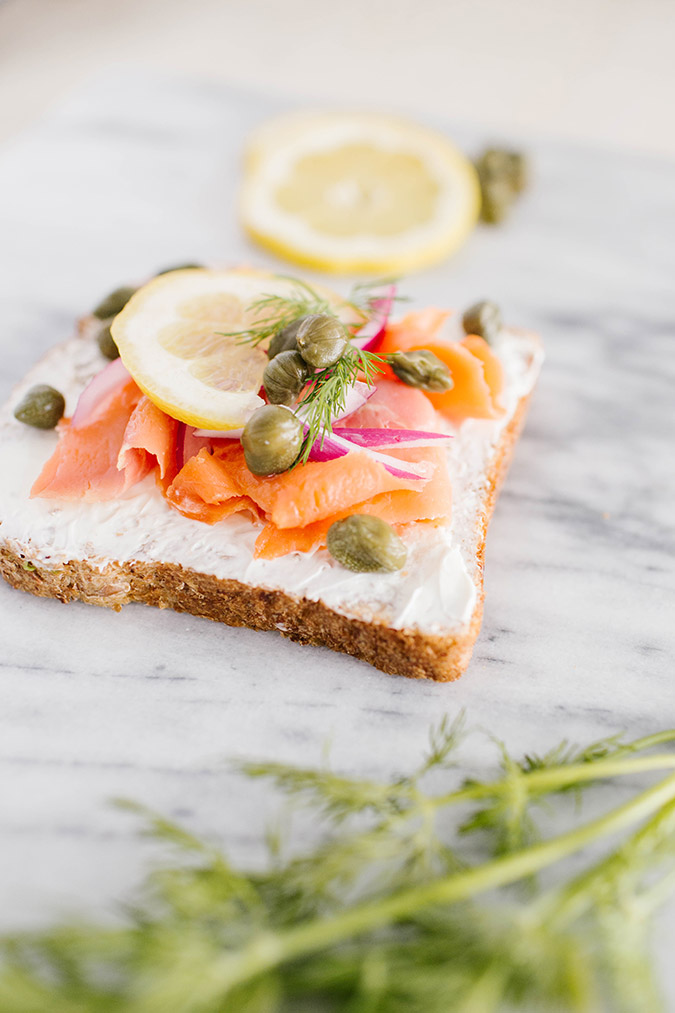 Who doesn't love a good bagel with lox? A healthier alternative to a carb-heavy bagel is to add your favorite ingredients to a slice of whole-wheat toast instead. You'll never miss those extra calories!


vegan cream cheese
smoked salmon
capers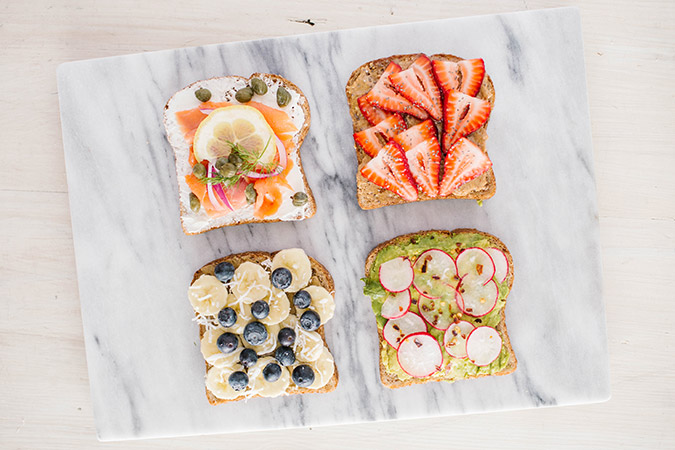 Which of these are you most excited to try?


Tell us your favorite breakfast recipes in the comments!