Beauty Note: The Smart Girl's Guide to Face Masks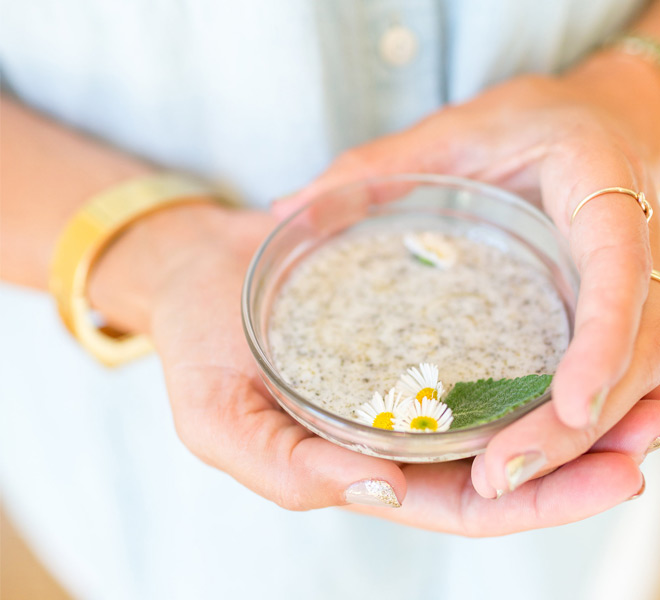 When it comes to perfecting your skincare routine, figuring out exactly what your skin needs to thrive is no walk in the park. Whether your skin is dry, oily, acne-prone, aged, or something in between, it's no secret that each skin type is unique and has different needs to look and feel its best. Let's just say it has taken me years to understand my skin, and I plan to spend many more catering to its ever-changing needs! One of my favorite ways to treat my skin after washing my face (and have a quick 10 minutes of R&R) is by using a treatment face mask. Face masks can benefit your skin in a variety of ways, and deliver the important nutrients your skin craves. But with so many options on the market it's clear that no two face masks are created equal. Not to mention, the condition of our skin can change based on countless factors, from hormonal changes from pregnancy or that "time of the month" to something as simple as the weather.
With that said, choosing the perfect mask to combat these conditions can be overwhelming—trust me I feel you!—and today I'm breaking it all down to the basics. From clay masks to exfoliating masks to the emerging trend of sheet masks, there's something for everyone and a mask for almost anything. So keep scrolling to get the scoop on five different types, what they do, and which one is for you…


Clay masks are the most widely known type of face mask (you know, the one you imagine on the woman with a green mask and cucumbers over her eyes). While not every clay is green in color, if your skin is oily or acne-prone, clay and charcoal masks could be your golden ticket. Ingredients like sulfur and activated charcoal are key in drawing out impurities, detoxifying, and deep cleaning your pores to leave your skin feeling fresh. However, if you have dry skin, you might want to stay away from clay masks, as it tends to dry skin out as it hardens. No matter your skin type, remember to always follow up with a good moisturizer! Bonus tip: Seek out clay masks with natural tea tree oil to kill bacteria and soothe acne-prone skin.



Exfoliating masks remove dead skin cells from the surface of the skin, leaving a glowing appearance and soft, supple skin. Manual or physical exfoliants are usually used by letting the mixture sit for a few minutes, then physically rubbing the product into your skin. Chemical exfoliants, on the other hand, contain gentle acids like lactic, glycolic, and salicylic acid to do the job. Enzyme masks are another great option, as they eat away dead skin cells from the surface. All in all, exfoliating masks can do wonders for all skin types—they slough off dry skin to tighten and brighten, slow aging, remove excess oil in oily skin, and clear pathways to alleviate acne. But all things in moderation… exfoliating too often can have adverse effects!



Sheet masks are disposable, pre-cut masks made of fibers or gel, that are infused with nutrient-packed serums and collagen-boosting ingredients, such as retinol and peptides. So, if you're looking to deliver concentrated ingredients deep into the skin and reduce the appearance of wrinkles, this is the way to go! While sheet masks brighten and tighten skin, they're not generally used for detoxifying or flushing out pores. So, if you're looking for a deep clean, opt for a clay or exfoliating mask instead. In the end, sheet masks will leave your skin looking smooth, hydrated, and plump. Sounds perfect, right? Tip: Under-eye masks are essentially mini sheet masks, so pick up a few to promote collagen production and brighten tired eyes.



Keeping our skin hydrated is a crucial part of preventing dull, dry, and rough skin, as well as slowing the signs of aging. Hydrating masks can be beneficial to all skin types, if you know the right ingredients to look for. Tip: Hyaluronic acid sinks deep into your skin to hydrate and plump from the inside out (and won't clog pores) so thumbs up if you find this one on your mask's ingredients list!



Just like the caffeine in a cup of coffee wakes you up in the morning, caffeine in your beauty products does the same! Opt for face masks containing caffeine to promote glowing skin, reduce inflammation, and treat dark and baggy under-eyes. Options such as coffee and tea facial masks deliver energizing and brightening properties, and also have a firming effect, meaning your skin will be left glowing and smooth. Or in other words, you can't go wrong here.



What favorite face masks do you all use? 


Can't wait to hear your recommendations!