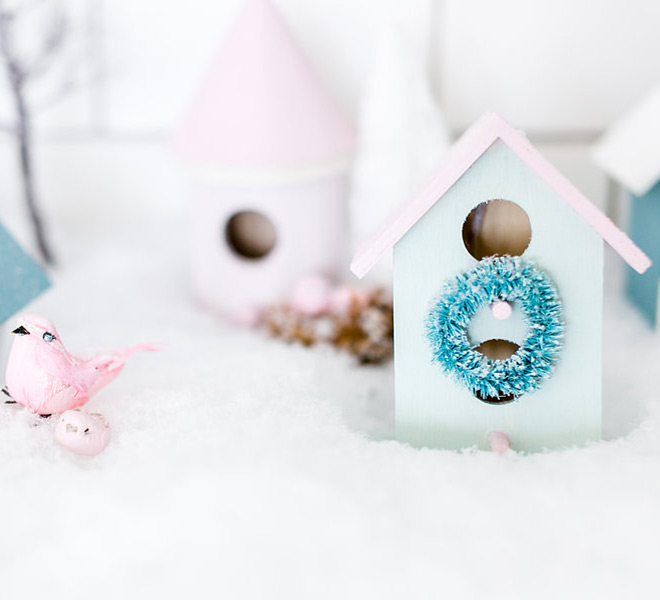 It's no secret that I love to decorate for Christmas. I've inherited this trait from my mother, who always went all out when it came to holiday décor while I was growing up. She would trim the tree to perfection, deck our halls with garlands, and merry up our mantle—but it didn't stop there. Beginning the day after Thanksgiving, every room in our house had some touch of Christmas flair. As a kid my favorite holiday decoration had to be the winter village. Over the years my mother amassed an adorable collection of miniature houses with snow-capped roofs, tiny pine trees, and little ice skating figurines (like this). Never mind the fact that we lived in Laguna Beach where it was 70 degrees in December—this snowy village was a Conrad family tradition.
Now that I'm doing my own decorating, I wanted to find a way to take this tradition and give it a modern twist. And when I spotted some wooden birdhouses at my local craft store, I had an idea! With a few coats of pastel paint, some faux snow, and mini pine trees galore, I created my own version of my mother's winter village. Check it out below…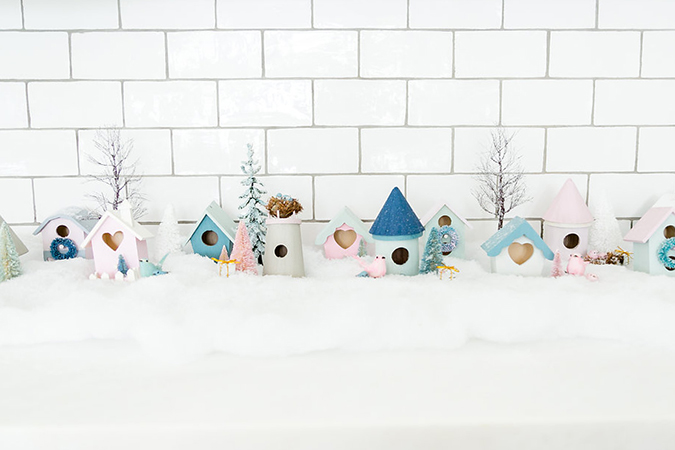 Here's what you will need:
acrylic paint in the color scheme of your choice
paintbrushes
mini pine trees
any other accessories of your choosing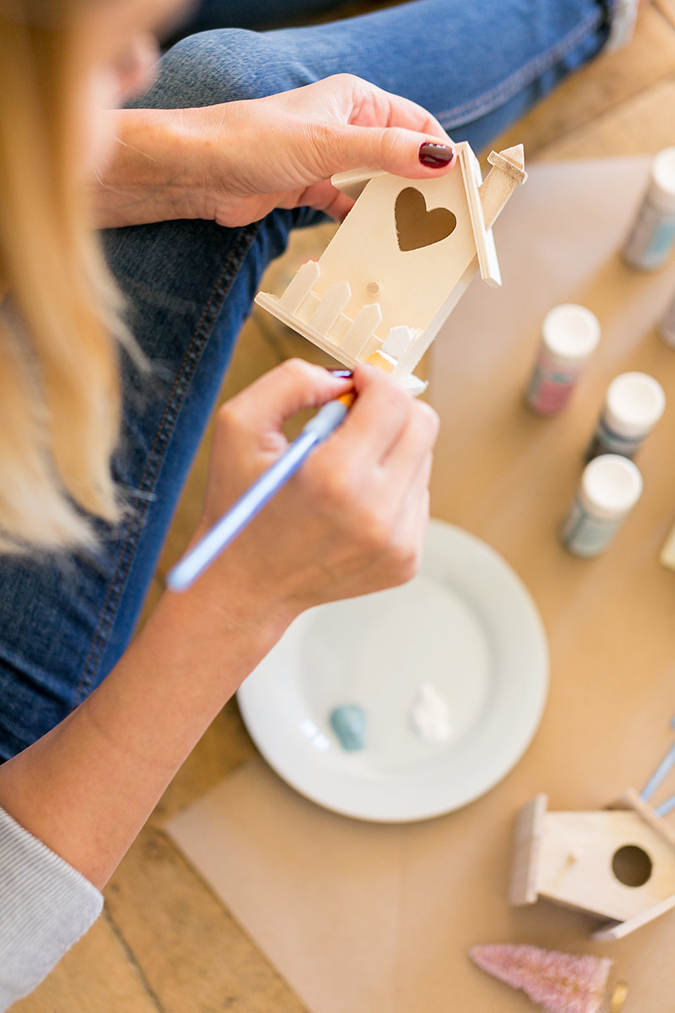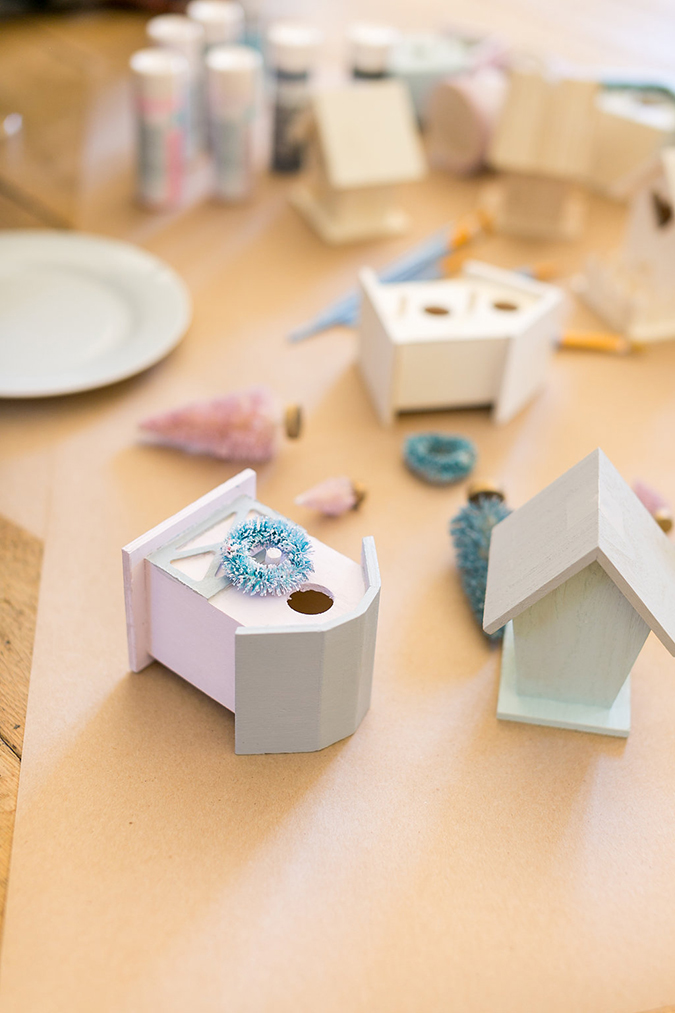 Instructions:


Paint your birdhouses in your desired colored scheme. You can go with traditional Christmas hues or go for a less expected palette like I did. Wait for your houses to dry. Find a spot to display your village, starting with the houses, then adding snow and trees around them. You will see that I also added in some other fun accents like mini wreaths, birds, and presents. Feel free to get creative!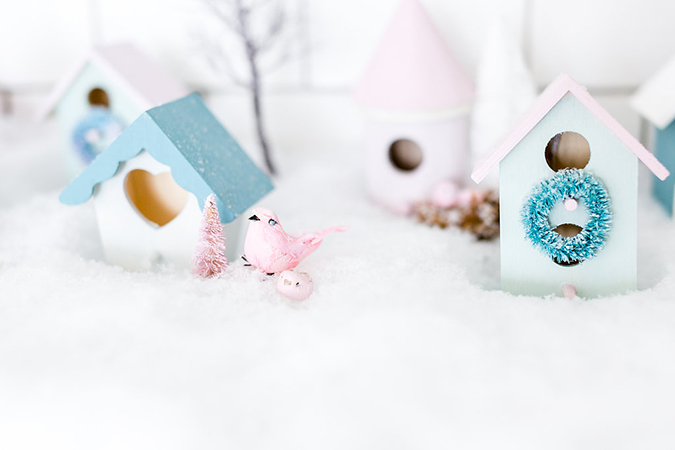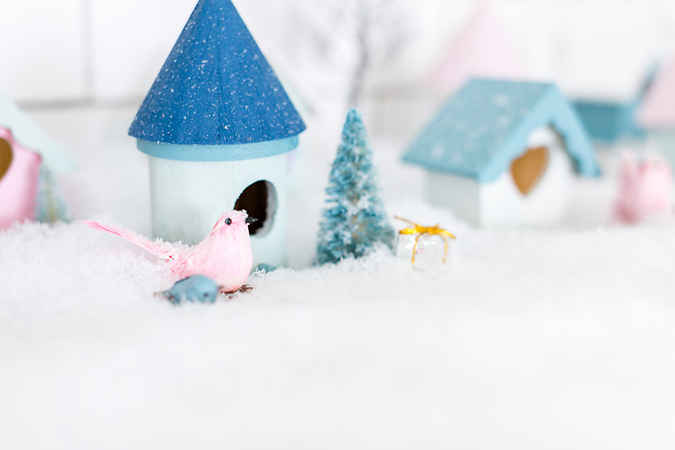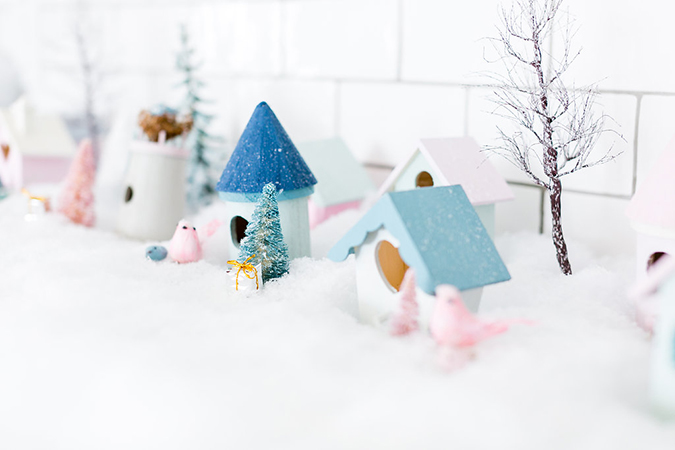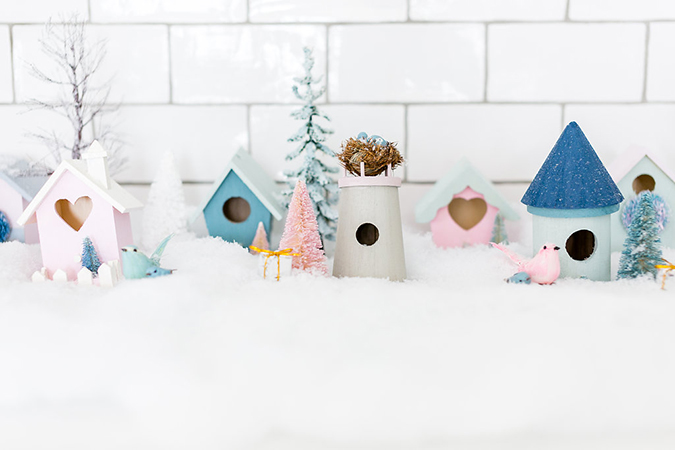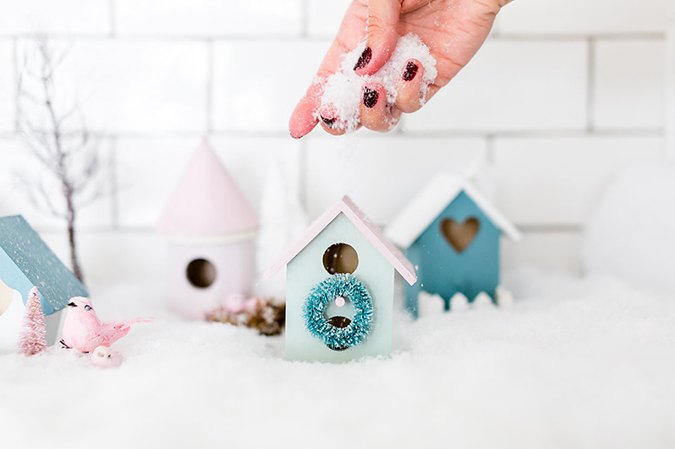 The best part about this decoration is that it can be used year after year and will become a keepsake for your family. I may even paint some more houses and add to mine next year…


Did your family have a winter village growing up?


Are you going to give this DIY a try?


Let me know in the comments!