Photo Diary: Our Day at Farm Sanctuary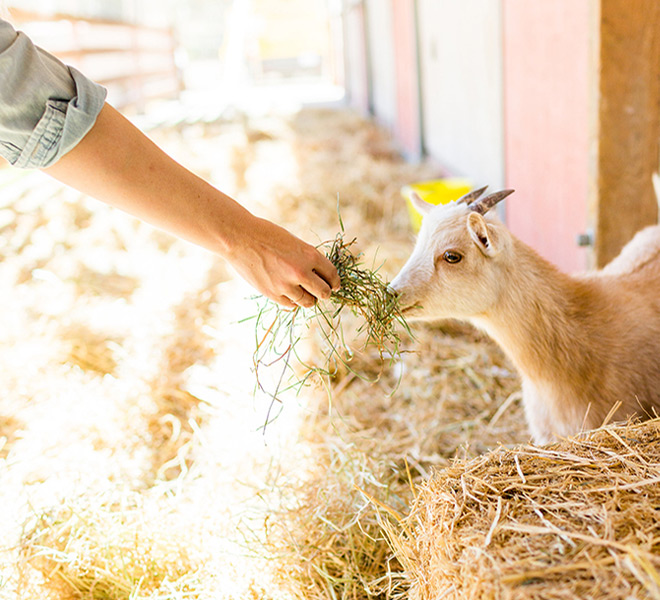 A few weeks ago, all of us here at Team LC spent a pretty magical afternoon at a place that I've wanted to go to for years… Farm Sanctuary. It's a beautiful property about 45 minutes outside of Los Angeles that provides shelter for over rescued 100 farm animals, many of whom had been neglected or abused. My birthday was coming up, and I knew that I wanted to celebrate by spending an afternoon with a bunch of my closest friends and some super sweet animals. I'd been following Farm Sanctuary on Instagram for a while, and had been dreaming of the day that I'd get to go there myself. Because we knew that this would be a pretty special day, we brought along our friend and photographer Stephanie Todaro to snap some photos of the beautiful animals we got to spend time with. So without further ado, here are a handful of our favorite moments from an afternoon at Farm Sanctuary…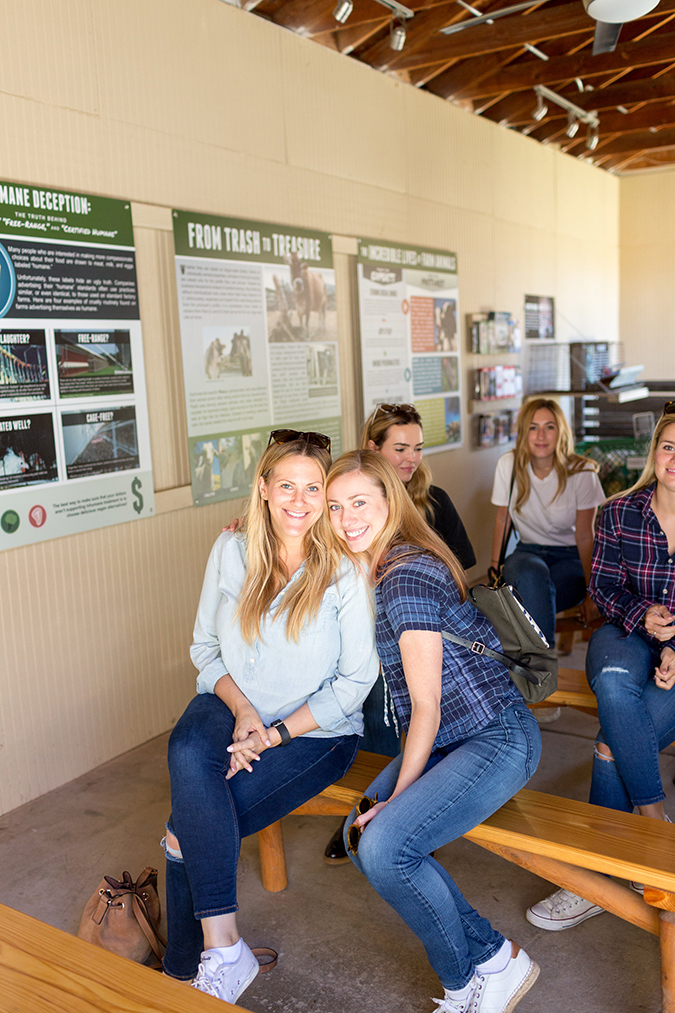 First, we all sat down and watched a video about how Farm Sanctuary started. A little background for those of you who aren't familiar with the organization, their mission is to protect farm animals from cruelty, inspire change and promote compassionate living. They've rescued thousands of animals and cared for them at their sanctuaries across the US. You can read a little bit more about their cause here.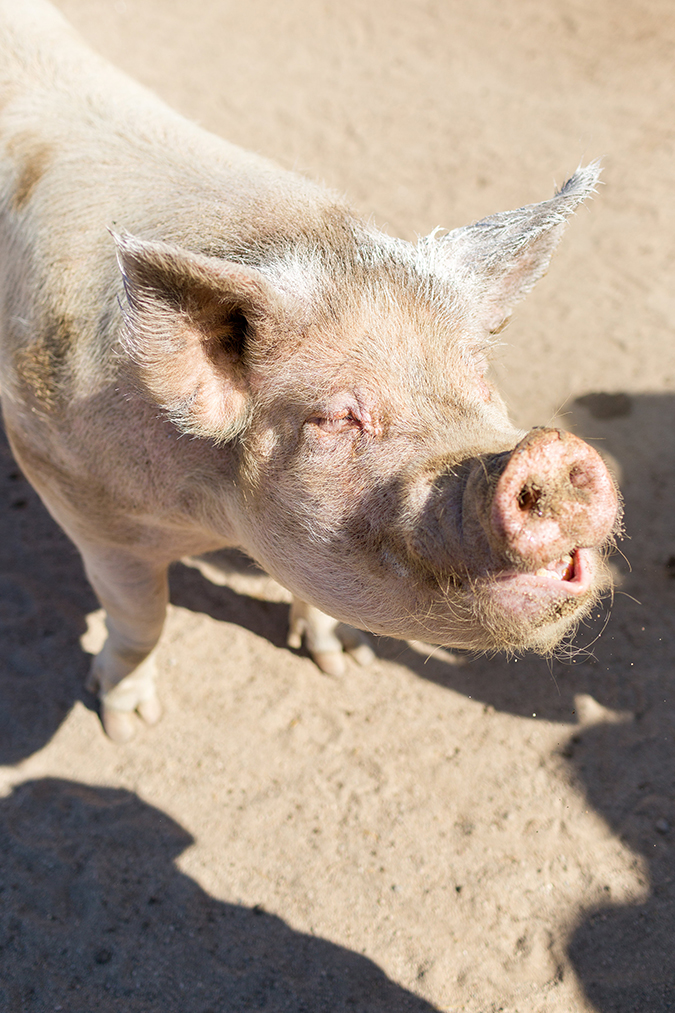 First up, we met the pigs! These gorgeous (and huge!) animals were the absolute sweetest. This girl's name is Sophie, and you can read her story here. Most of them were napping, so we got to rub their bellies, sit next to them and listen to them snore as they enjoyed their afternoon nap. It was pretty incredible! Fun fact: the white stuff you see on this pig's ears is sunscreen… the staff at Farm Sanctuary applies it daily to prevent these cuties from getting sunburned.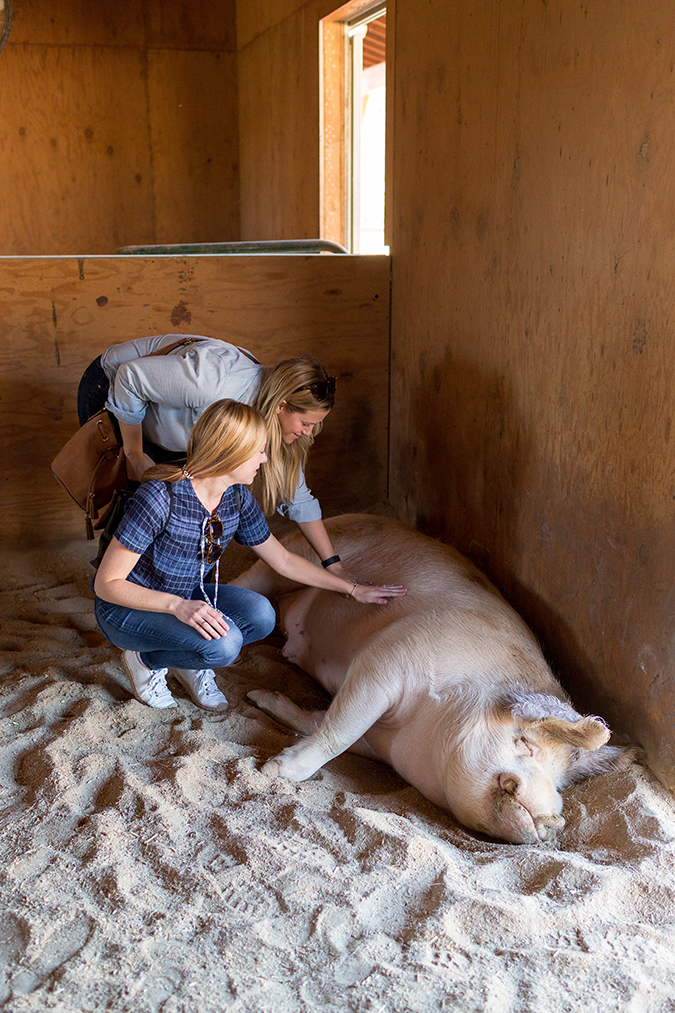 Ilana and I especially loved Jimmy, who smiled and snored the entire time we were petting him!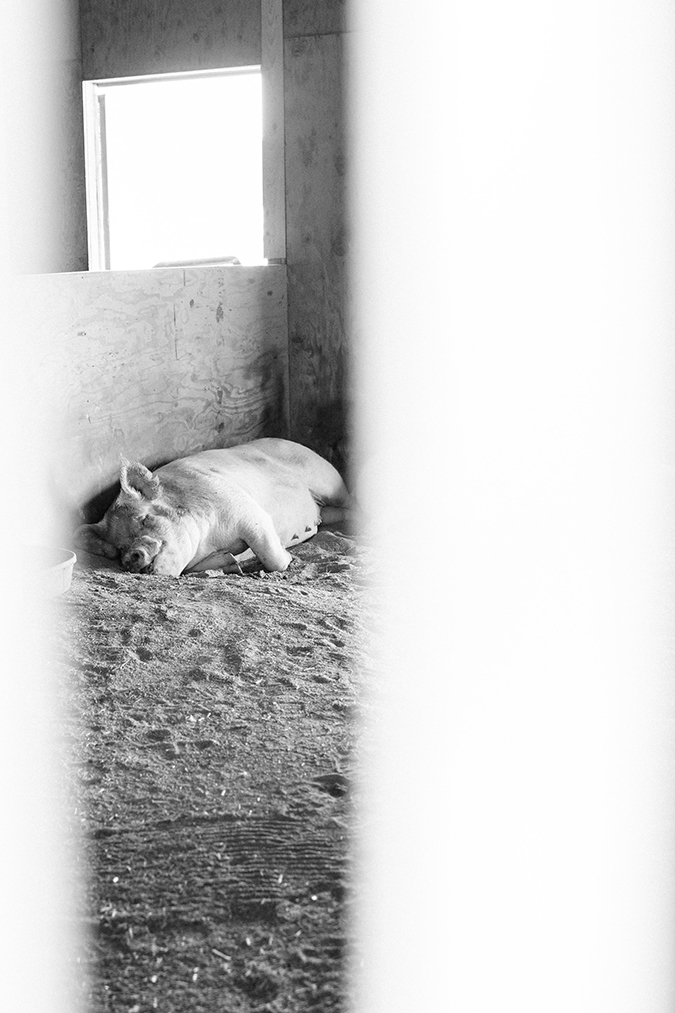 This is one of my favorite photos from the entire day. Looks like he's having a lovely afternoon nap!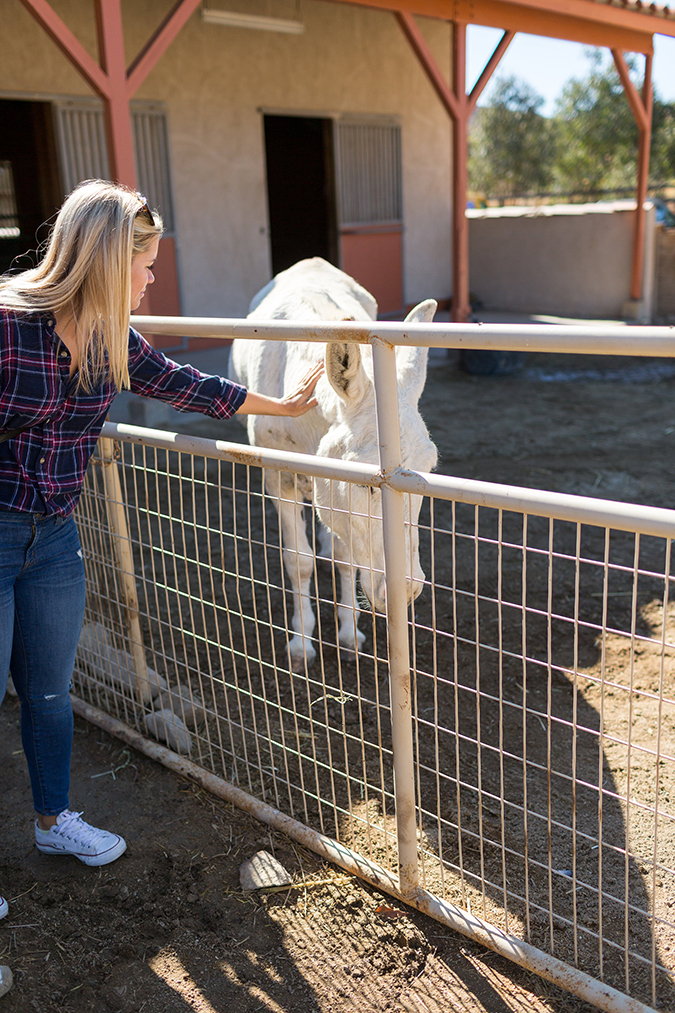 This guy's name was Honkey Tonk, and he is a donkey that Farm Sanctuary rescued from a neglectful situation. He was one of the friendliest animals that we met that day, and followed us around as we met a couple of the cows that he lives with. It's safe to say that we all have a soft spot for Honkey Tonk after that day! You can read more about him here.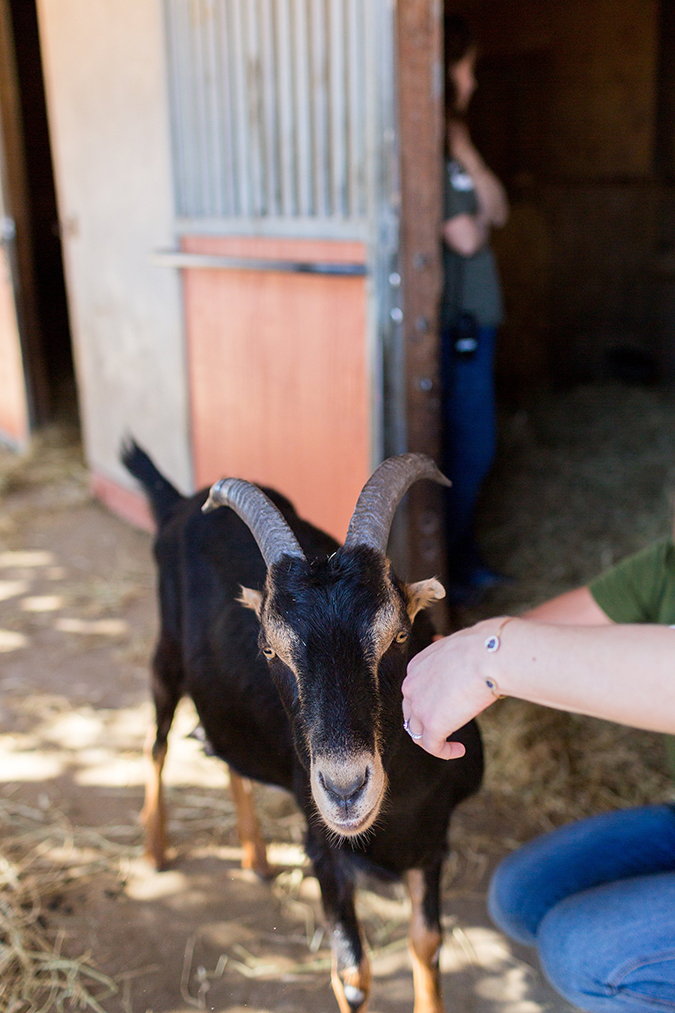 We also met a bunch of goats and sheep, who were extremely friendly too. This guy's name is Paul Harvey, and he followed us around and ate up all of the attention that we gave him.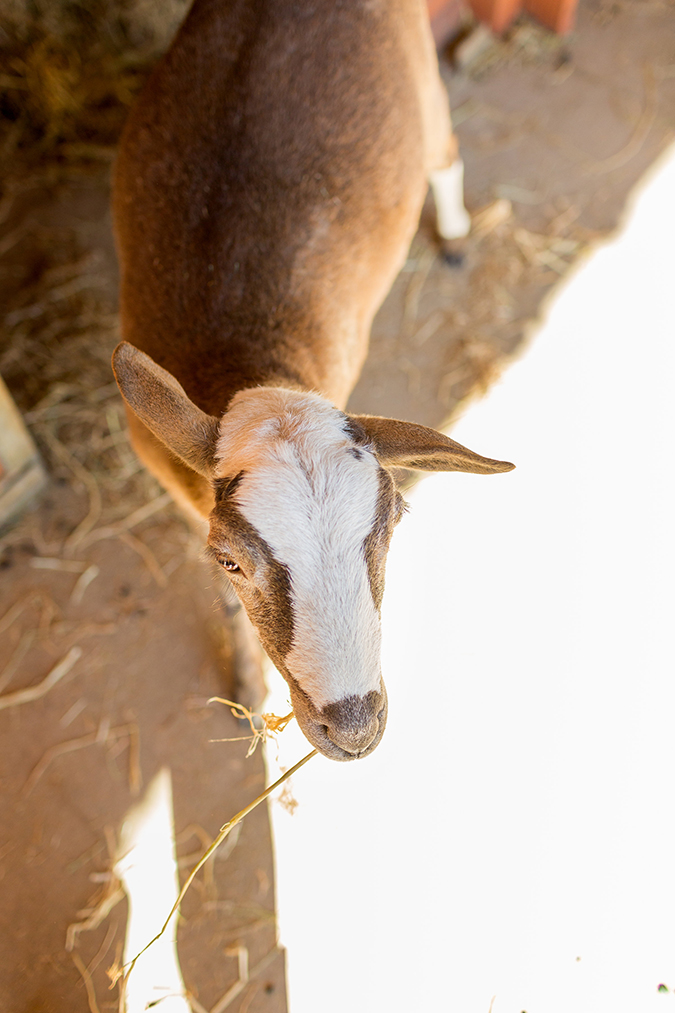 This little lady named Nina was super social! And pretty cute, too.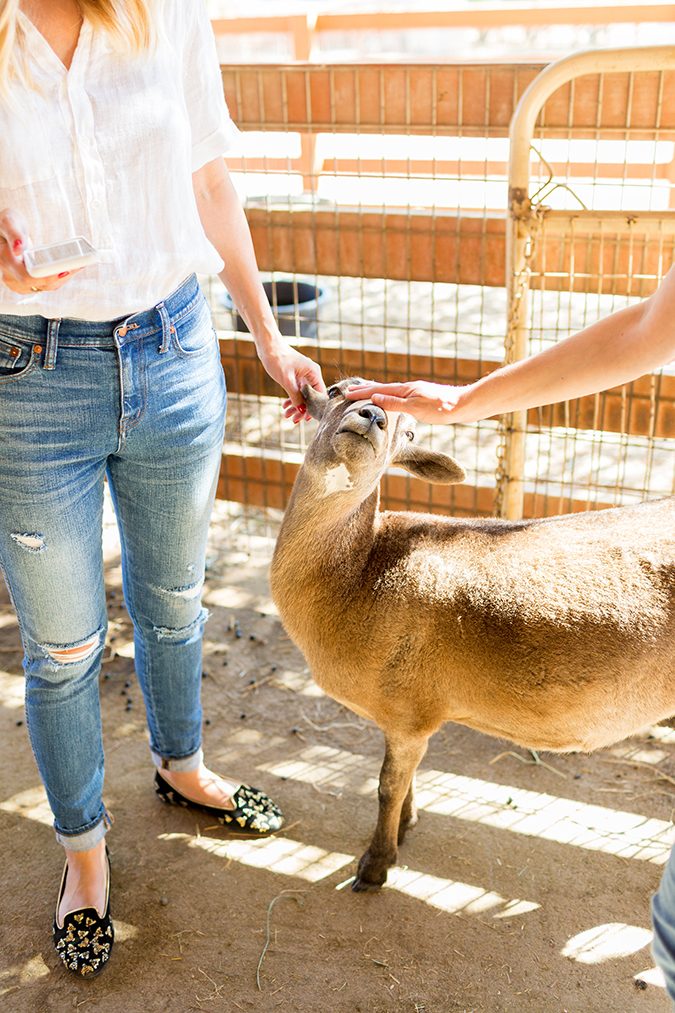 This cutie was loving getting his ears scratched by Lauren!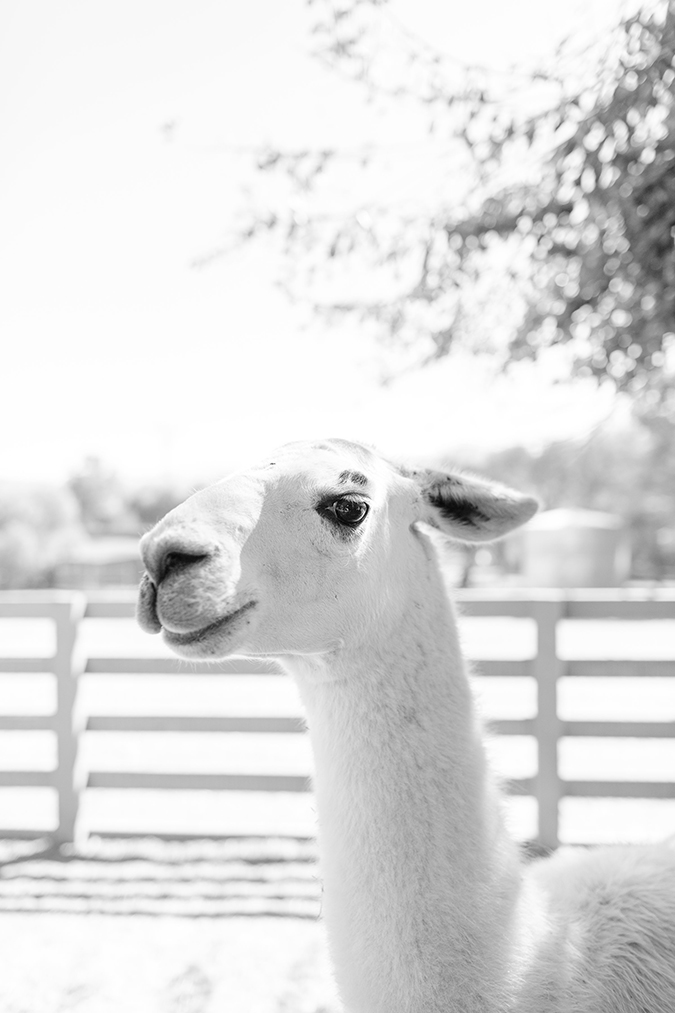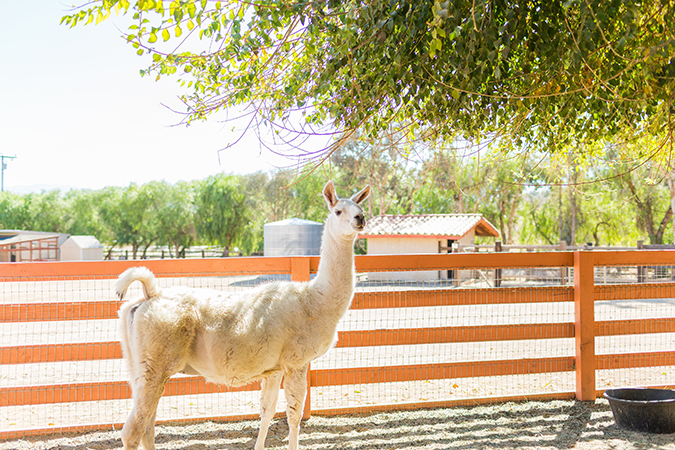 How cute is Yoda's little curled tail? He had quite the personality.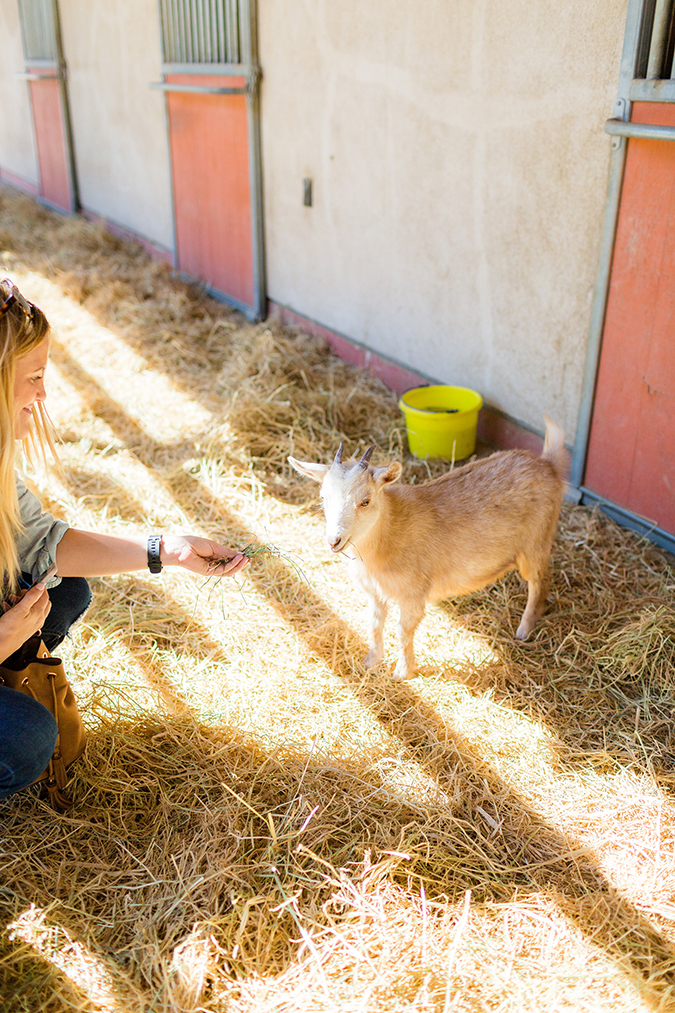 And last but not least, this is Bailey, the pygmy goat. I fell in love with her the minute I saw her, and after spending some time with her my heart was stolen. Bailey had come to Farm Sanctuary from a neglectful situation, and was extremely timid. She quickly became best friends with a turkey (seriously!) and they've become inseparable. It was amazing to watch. You can read more about Bailey's story here.
And there you have it! I wanted to thank the amazing people at Farm Sanctuary for having us and giving us a tour of their incredible facility. It was a day that I'll never forget, and I can't wait to go back!