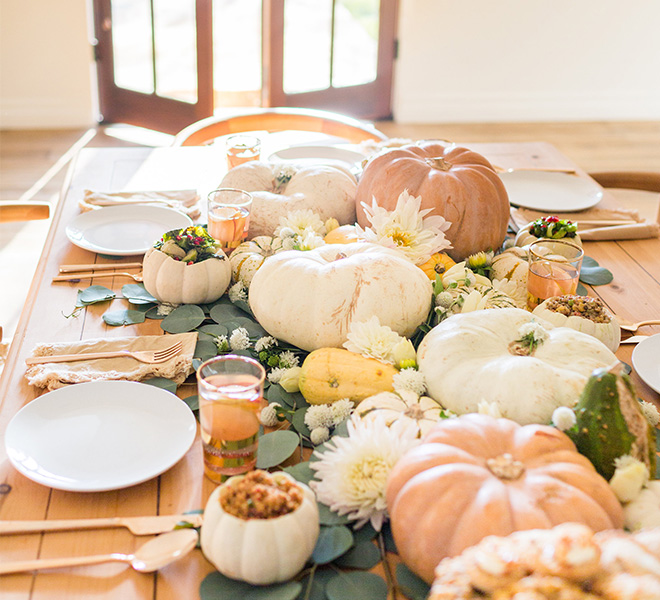 Turkey. Stuffing. Cranberry sauce. Wasabi pomegranate truffled green bean casserole? You can come up with fun little twists of course, but it's hard to get
too
creative with your Thanksgiving menu. Because let's face it—traditional dishes do often just taste best. So instead of trying to get super inventive with my mashed potatoes every November, I usually focus my creative energy on the tablescape. And today I wanted to inspire all of you to do the same…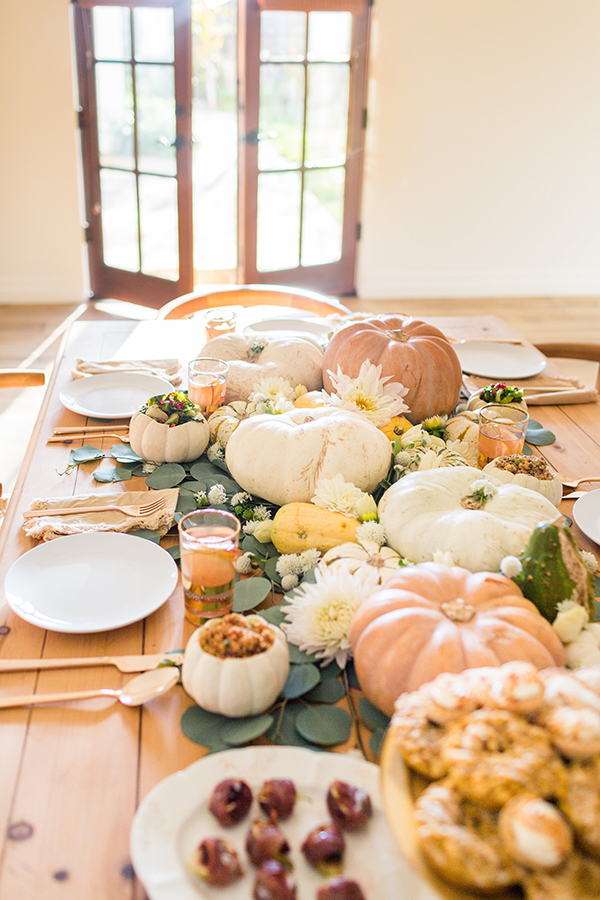 The best thing about this tablescape is that it was surprisingly easy (and inexpensive to make). We used mostly greenery and pretty pumpkins that you are likely to find at your local grocery store. It's also relatively low to the table, which is important for a dinner where people will be making conversation and passing dishes across the table to one another. As pretty as they are, tall vases of flowers can often get in the way of a big family dinner like Thanksgiving.
Here's are a few more photos, plus tips for recreating our fall table…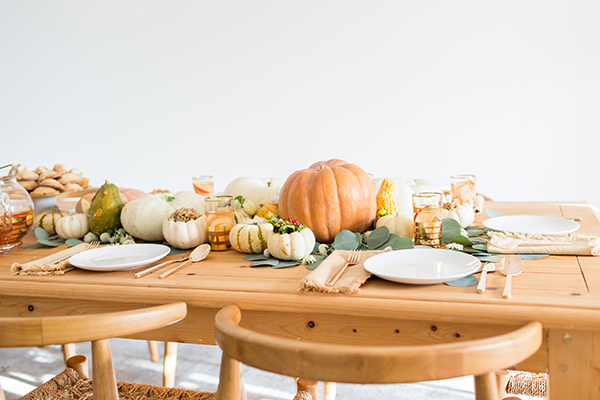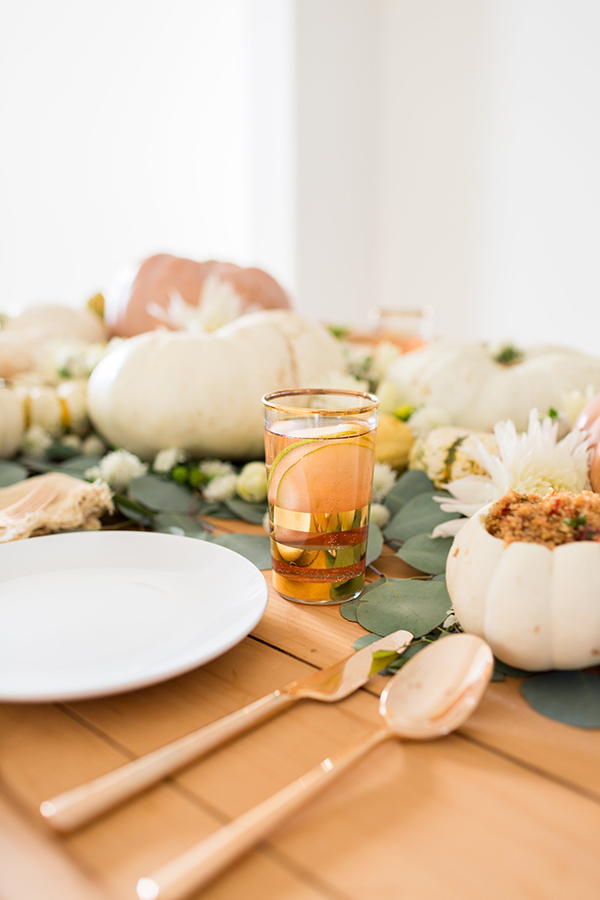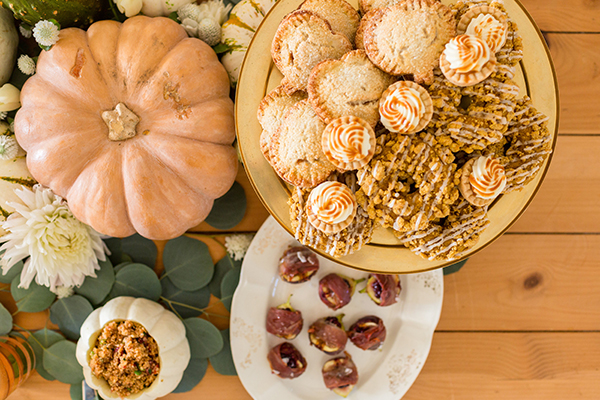 Fall Tablescape
To create this tablescape, start with a large bunch of eucalyptus leaves (or other greenery of your choice). Lay the branches out across the length of a table, in a table runner formation. Then, top the leaves with pumpkins and gourds in a random assortment of colors and sizes (we stuck with all muted tones for this one). After that, we finished off the centerpiece by nestling a selection of white flowers in between the pumpkins.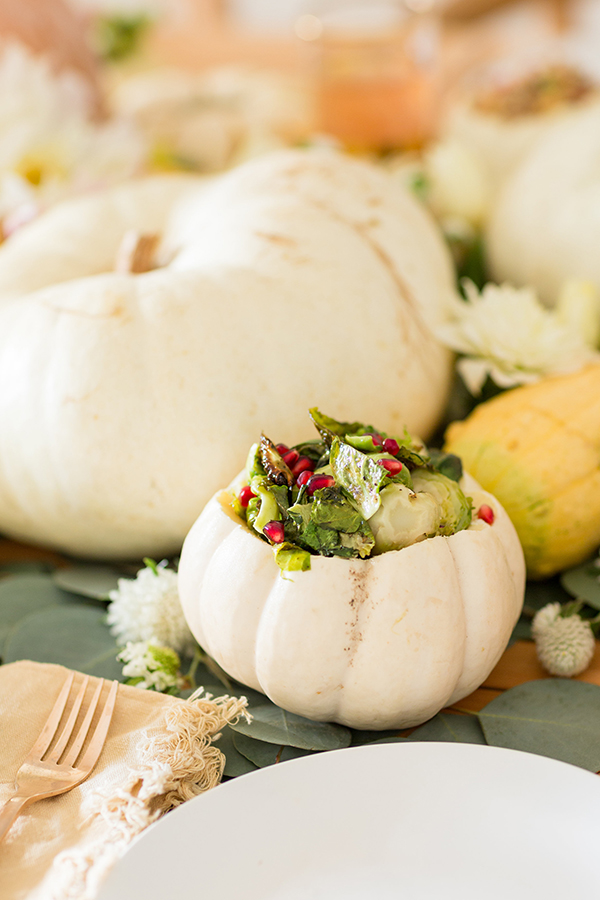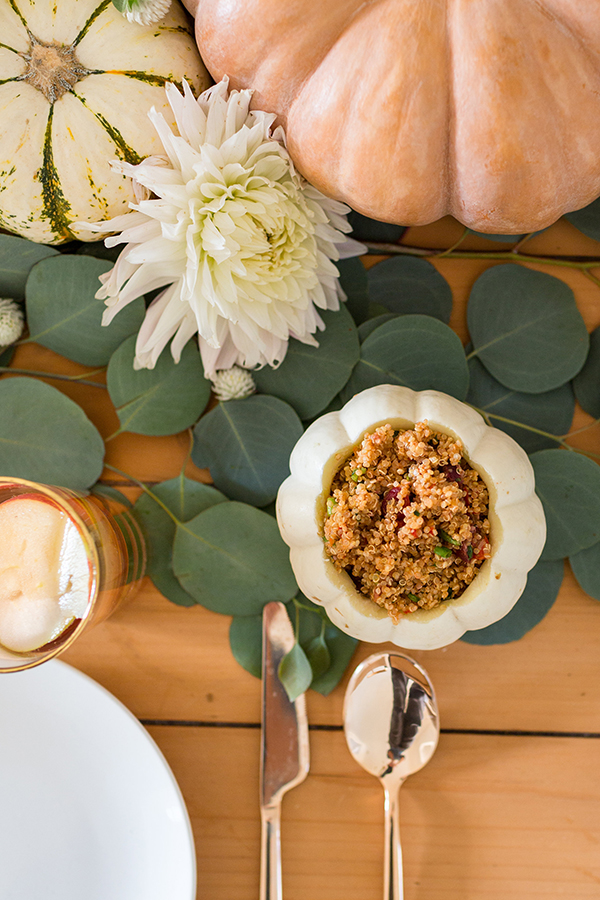 Pumpkin Serving Bowls
For all of the side dishes at our Thanksgiving dinner table, we had the idea to use hollowed out pumpkins as serving bowls. The bowls are a beautiful part of the tablescape, but serve an obvious function too! (Tip: This trick is especially great if you don't own a big enough set of serving bowls for every Thanksgiving side dish.)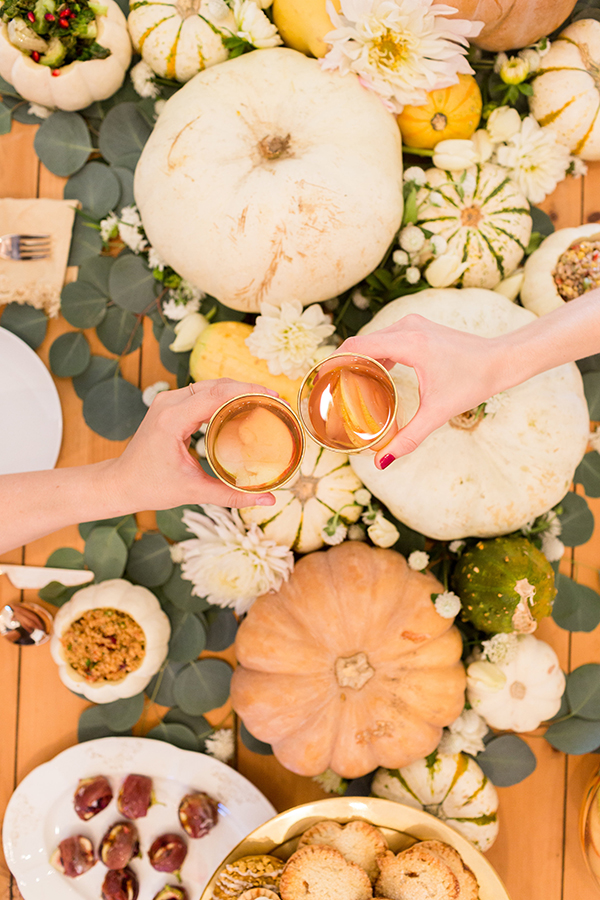 Are you going to decorate your table for Thanksgiving?
Share your own tips and ideas in the comments!
xo Ilana
Team LC
P.S. Stay tuned for next week for a less traditional fall tablescape idea that Lauren put together for her Friendsgiving dinner. You're going to love it!